I'll go to NAB office on Monday, offer myself for 'arrest': Saeed Ghani
Karachi: Sindh Education and Labour Minister Saeed Ghani Saturday announced to reach the National Accountability Bureau's Karachi office on Monday for being arrested.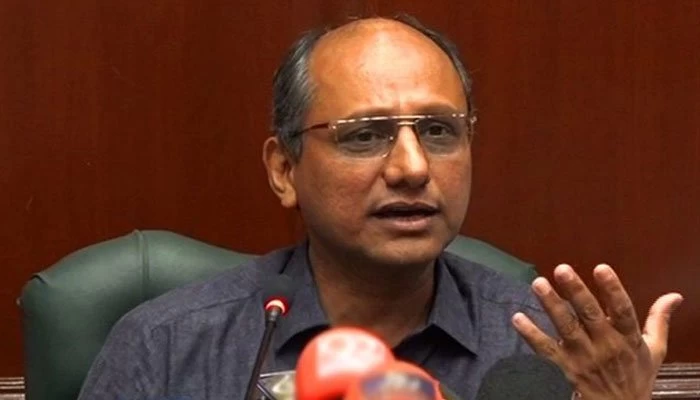 The minister challenged the NAB for investigating him and filing a case against him as he would not seek bail.
"I will go to the NAB's office on Monday. I will say 'Here I am. Arrest me if you will. Take me away on remand," Ghani told a news conference in the provincial capital.
The minister said even if NAB seeks his 90-day remand, he won't enter a plea.
The minister said that no notice was ever issued against him for speaking out against the NAB chairman, adding NAB Chairman retired Justice Javed Iqbal is continuously blackmailed by the government.
A day earlier, NAB issued a statement denying several allegations made by Sindh Education Minister Saeed Ghani, saying that an investigation is under process against Ghani by NAB Karachi after due process of law.
آج نیب نے یہ انکشاف بھی کردیا کہ میری خلاف بھی نیب کراچی میں تحقیقات جاری ہیں۔ کیا بات ہے😂
توہین نیب کا مرتکب ہوں
شان چئیرمین نیب میں گستاخی کی ہے
پی ٹی آئی کی کرپشن کی بات کی ہے
کچھ تو سبق سکھائیں گے pic.twitter.com/CnVeM621wq

— Senator Saeed Ghani (@SaeedGhani1) July 2, 2021
"The NAB has already clarified that NAB Karachi Bureau was conducting an inquiry against Haleem Adil Sheikh after being authorised by the relevant authority," the NAB statement stated in response to Ghani's allegation.
The NAB statement said a legal notice will be sent to Ghani for "misleading the public and trying to tarnish the image of NAB".
Saeed Ghani shared the NAB statement with his tweet saying: "I have blasphemed against the NAB chairman. I have spoken of PTI's corruption. Of course they will teach me a lesson."
'COVID fourth wave': Pakistan reports 3,689 cases, 83 deaths
Islamabad: Pakistan is presently experiencing the fourth wave of coronavirus which is said to be deadlier and more contagious than previous three COVID waves.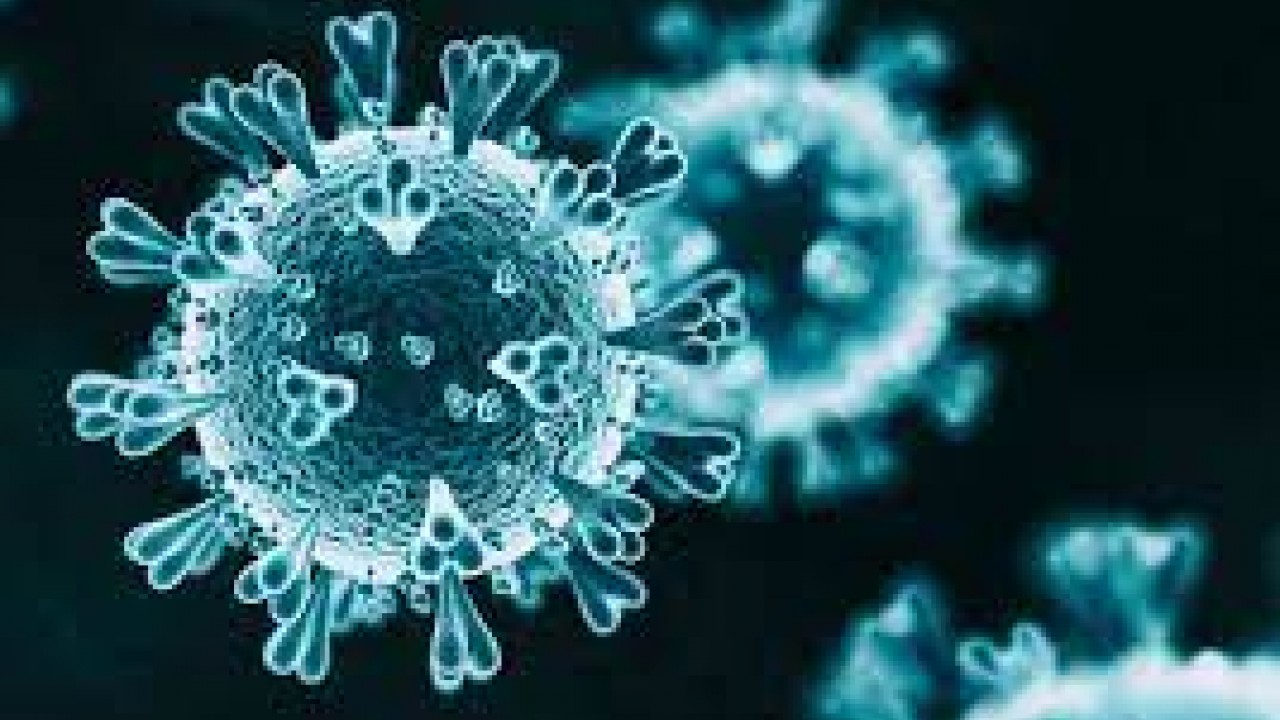 According to National Command and Operations Center (NCOC), around 3,689 cases of coronavirus were reported while 83 people succumbed to the disease in the last 24 hours, taking the total death toll to 26,580.
The total number of cases has reached 1,197,887.
As many as 1,079,867 patients have recovered from the disease with 5,383 critical cases.
Punjab
The number of patients swelled to 410,463 in the province with 12,171 causalities.
Sindh
The number of infections has surged to 442,401 in the province, while the death toll has reached 7,089.
Khyber Pakhtunkhwa
The confirmed cases have surged to 167,154 in the province with 5,200 casualties.
Balochistan
There are 32,517 confirmed cases while 342 patients have died from the infection so far.
AJK and Gilgit-Baltistan
There are 33,131 coronavirus cases in the AJK while the death toll has reached 715. On the other hand, there are 10,127 cases in GB with 179 coronavirus deaths.
Islamabad
There are 102,094 cases in the capital city while 884 people have lost their lives.
New island emerges near Balochistan's Kund Malir beach
A new island have popped up near Sonmiani beach of Balochistan— discovered by the fishermen sailing along the coast on Thursday.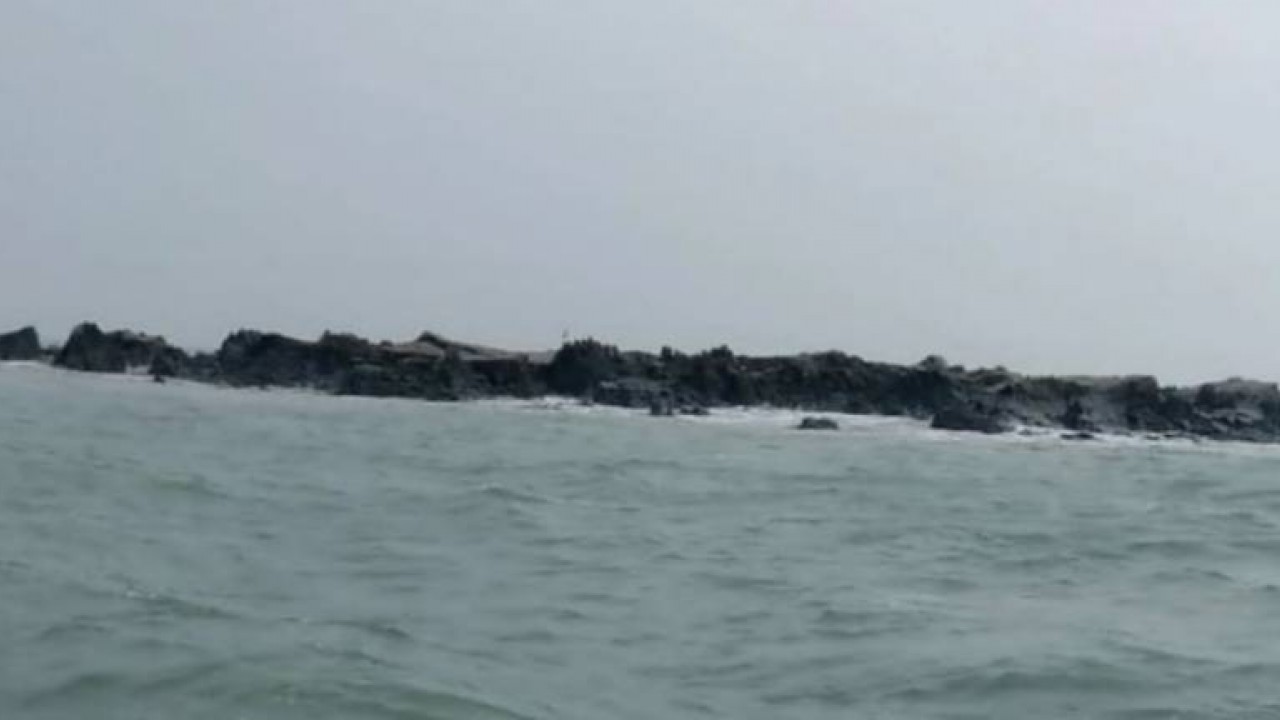 The technical advisor on marine fisheries at World Wild Fund (WWF), Muhammad Moazzam Khan said that the new island appeared in west off the coast of Sonmiani near Kund Malir.
"Such phenomena occurs due to geographical changes within the ocean depths," he said adding that these kind of small islands emerge, remain in place for a while and then diminish back into the waters.
It is pertinent mention here that such Islands had earlier emerged at the same location in 2000 and 2010.
The first known emergence, during November 1945, was concurrent with an earthquake of magnitude 8.0.
The 2nd and 3rd emergences were in March 1999 and November 2010 respectively.
In 2013, an island emerged off Gwadar coast after a powerful 7.7 magnitude earthquake struck Pakistan. However, the island disappeared after some time.
Landsat images of March 1999 and November 2010 emergences indicate appearance of round-shaped island of 4.4 and 5.2 hectare area, followed by erosion and disappearance. The island was composed of mud breccias and circular vents spewing mud slurry and methane gas.
Residing in London, Nawaz Sharif gets COVID-19 jab in Lahore
As per reports quoting sources, Pakistan Muslim League-Nawaz (PML-N) President's corona vaccine was entered by a vaccinator named Naveed Altaf.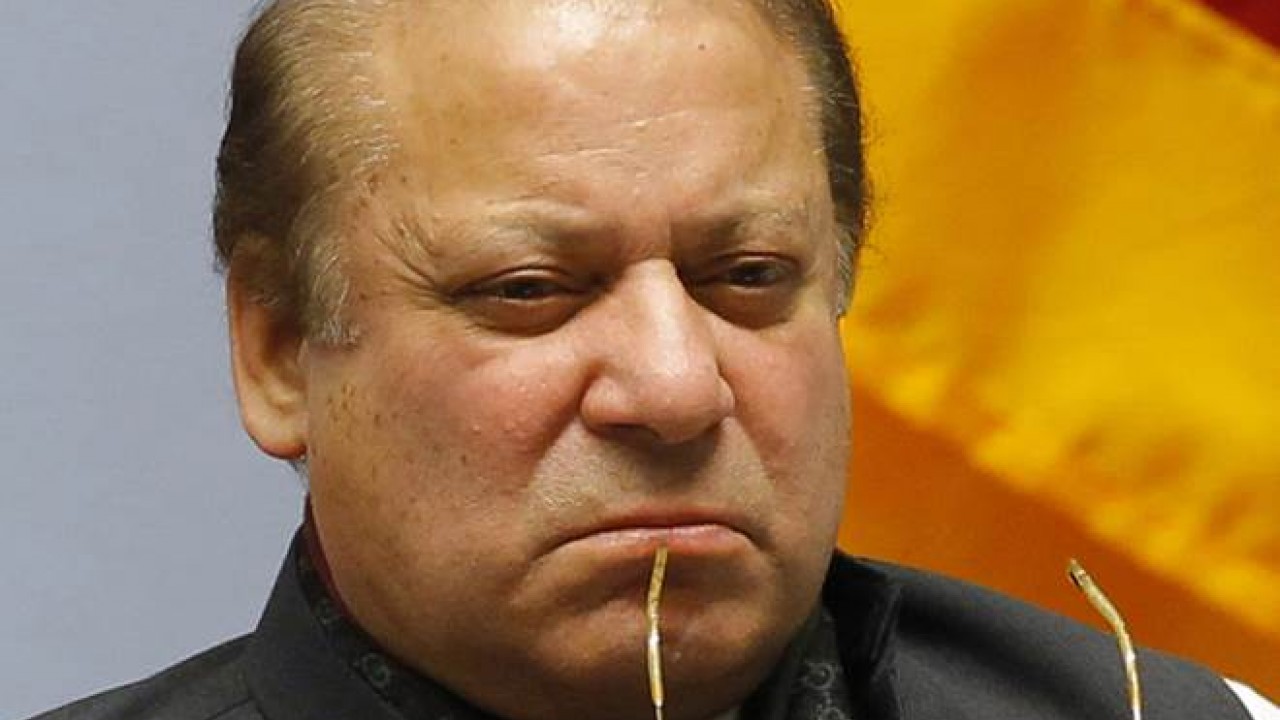 According to GNN, former Prime Minister Nawaz Sharif has been partially vaccinated against novel coronavirus at Govt Kot Khawaja Saeed Hospital in Lahore.
GNN obtained Former Prime Minister's COVID-19 vaccine status, according to which he has received the first jab of Sinovac-CoronaVac and has been summoned for the second dose on October 20, 2021.
As per reports quoting sources, Pakistan Muslim League-Nawaz (PML-N) Supremo's corona vaccine status was entered by a vaccinator named Naveed Altaf.
"The staff of vaccinators under the District Health Authority are making a haul by entering false vaccination status, without even injecting the jab," added sources.
The sources further added that status of thousands of people is being falsely entered on a daily basis.
سرکاری دستاویزات میں سابق وزیراعظم نواز شریف کو بھی کورونا ویکسین لگا دی گئی@NawazSharifMNS #BREAKING #GNNUpdates pic.twitter.com/Ua7g8NdPRq

— GNN (@gnnhdofficial) September 23, 2021
Meanwhile, the Punjab health department took notice of the negligence by the Kot Khwaja Saeed vaccination centre and started an investigation against the centre.
It is pertinent to mention here that the National Command and Operation Centre (NCOC) has directed Federal Investigation Agency (FIA) to act against individuals involved in preparing fake COVID vaccination certificates.