SCO 'peace mission' military drills continue
Orenburg: Shanghai Cooperation Organization's (SCO) military drills "Peace Mission 2021" kickstarted on September 11 and will continue till September 25.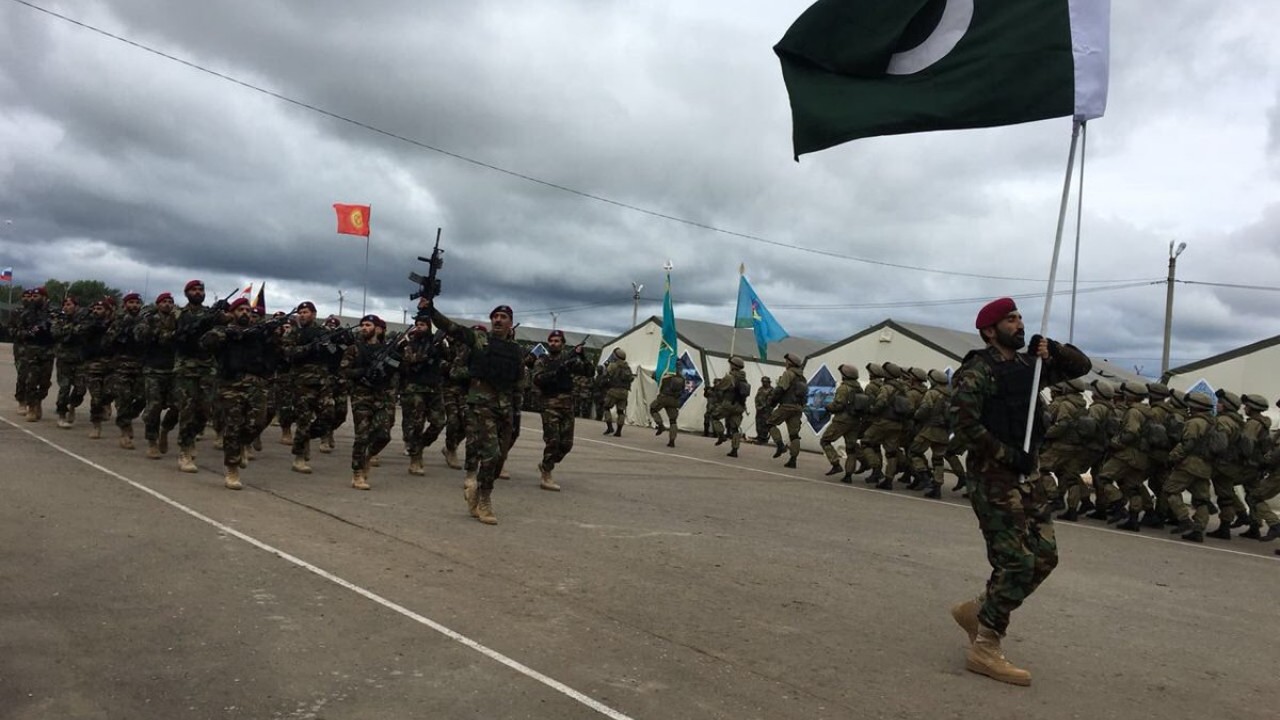 Eight countries Pakistan, Russia, China, India, Tajikistan, Uzbekistan, Kyrgyzstan and Kazakhstan are participating in these counter-terrorism military manoeuvres.

As per sources, the participating troops consist of around 4,000 military personnel.
These routine exercises are under the framework of SCO to deepen the ties in tackling terrorism and cooperation in the field of defence.

The purposes of these exercises are to improve regional security, identify new security threats, and improve the ability to fight against terrorism.

It is pertinent to note here that the annual meeting of SCO is also happening today September 16 in Tajikistan.
Flooding overtakes city of Sumas in Washington
In Sumas, officials used the flood siren at around 9 am and urged people to shelter in place as water bypassed the Cherry Street Bridge and then spread through town.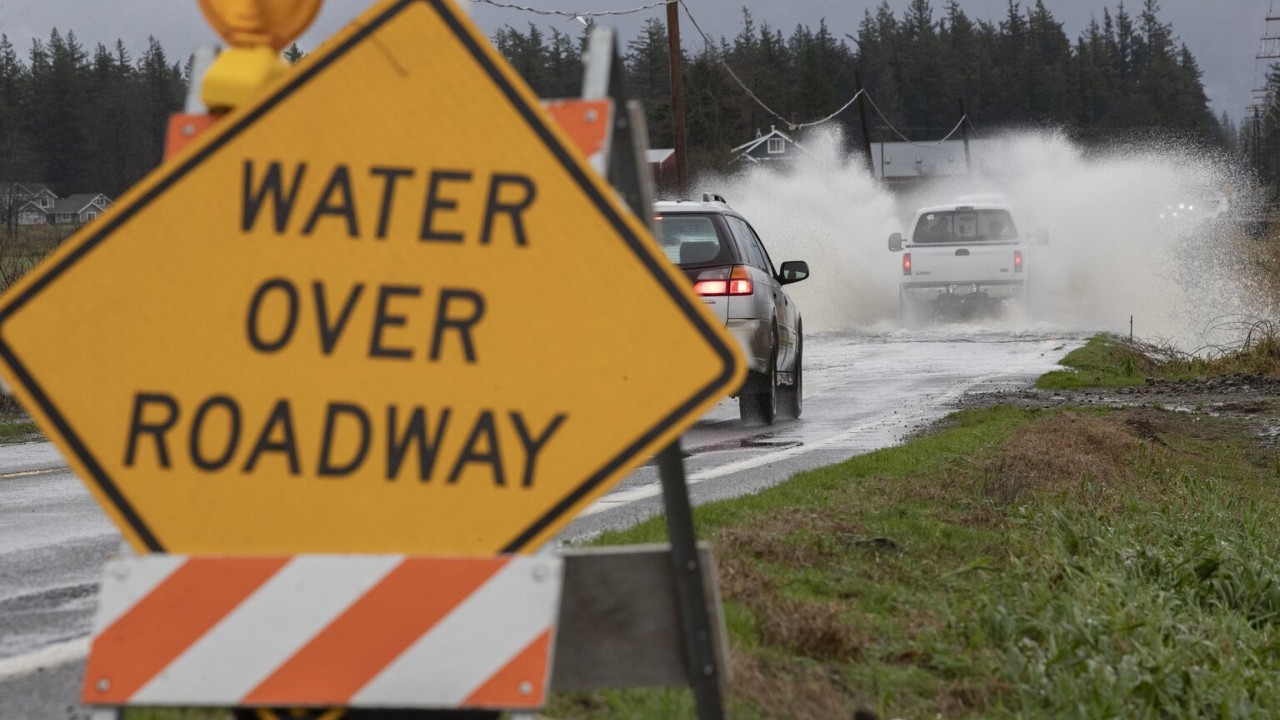 Heavy rainfall and gusts brought flooding and power outages to parts of northwest Washington, forcing residents to evacuate while most roads in and out of the city were closed.
The rainfall caused the Nooksack River to spill beyond its banks in Washington on November 29,
In an emergency alert Sunday afternoon, Skagit County officials said that the river levels weren't expected to produce widespread flooding, but saturated soil increases the risk of landslides.
Following the alert, the Washington National Guard arrived in Everson late Saturday to fill and distribute sandbags to residents to prepare for flooding.
People in the small communities of Sumas and Everson in northwest Washington had been asked to evacuate voluntarily Saturday night.
Both towns near the Canadian border previously saw hundreds evacuated and severe flooding from days of rain that caused an estimated $50 million in damage to Whatcom County.
Over 1,600 homes were without power in the Puget Sound region Sunday, with the largest outage affecting Rockport in Skagit County. In the meantime, where 861 homes lost power because trees impacted power lines, according to Puget Sound Energy.
On Monday afternoon, Sumas officials said there was a lot of water around town, but the water level had started to slowly drop.
Bellingham city officials said rainwater exceeded pumping capacity at times on Sunday resulting in an overflow that discharged about 9 million gallons of sewage water into Bellingham Bay.
Many local roads in the area and around Bellingham were closed Sunday and Monday because of water over the roadway.
Moreover, a landslide on Sunday blocked part of northbound Interstate 5 south of Bellingham and officials said an increased threat of landslides will remain for several days.
'We are already working on vaccine against Covid's Omicron variant': Pfizer CEO
Pfizer has already started working on a version of its Covid-19 vaccine specifically targeting the Omicron variant in case the current inoculation is not effective against the new strain, the US drugmaker's CEO Albert Bourla said Monday.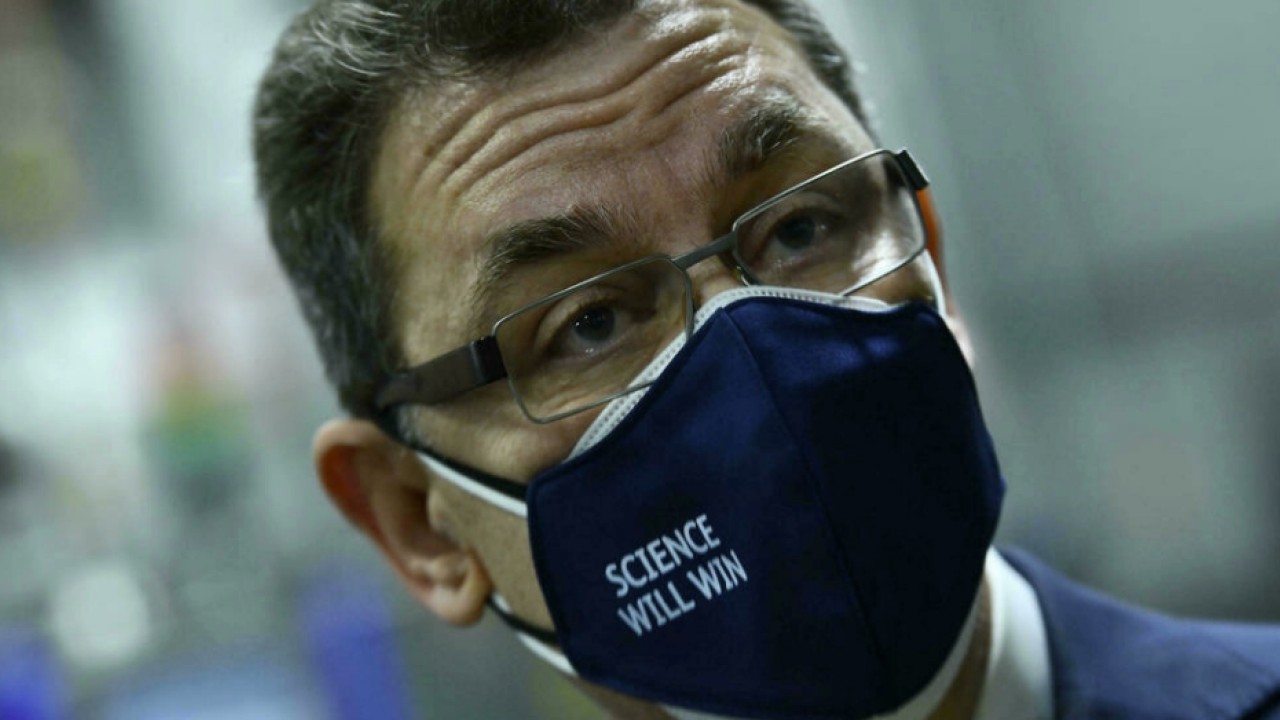 Bourla told CNBC that his company on Friday began testing the current vaccine against the Omicron variant, which was first reported in South Africa and reignited fears of a global wave of Covid-19 infections.
"I don't think the result will be the vaccines don't protect," Bourla said.
But the testing could show that existing shots "protect less," which means "that we need to create a new vaccine," Bourla said.
"Friday we made our first DNA template, which is the first possible inflection of the development process of a new vaccine," he said.
Bourla likened the situation to the scenario earlier this year when Pfizer and its German partner BioNTech developed a vaccine in 95 days when there were concerns the previous formula would not work against Delta, though that version ultimately was not used.
The current vaccine is "very effective" against Delta, the executive said, adding that the companies expect to be able to produce four billion vaccine doses in 2022.
On Monday, the World Health Organization warned the new Covid-19 Omicron variant poses a "very high" risk globally.
Bourla said he was also "very confident" that Pfizer's recently unveiled antiviral pill would work as a treatment for infections caused by the mutations, including Omicron.
Among newly-infected, high risk patients treated within three days of the onset of symptoms, Pfizer's pill has been shown to cut hospitalization or death by nearly 90 percent.
SOURCE: AFP/CNBC
Sweden's first female PM Magdalena Andersson reappointed days after quitting
Sweden's first female prime minister Magdalena Andersson was reappointed on Monday days after she quit amid political turmoil and jostling ahead of elections.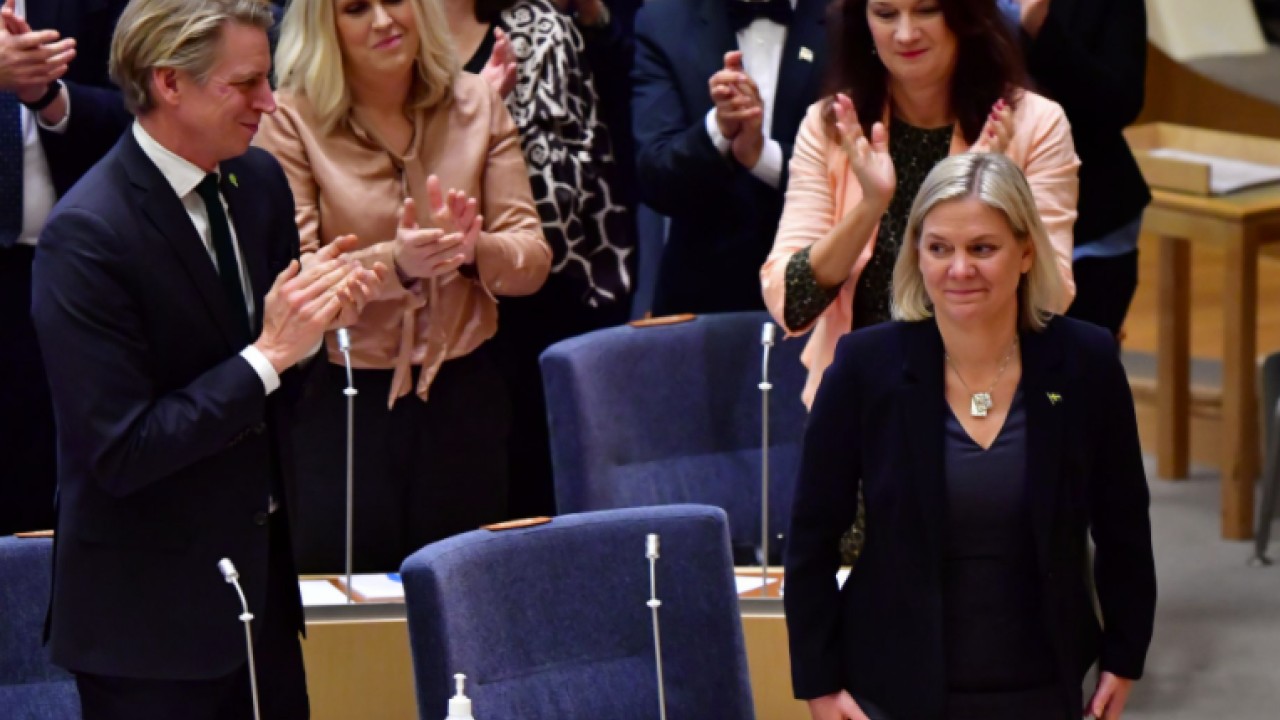 Lawmakers narrowly elected her premier for the second time in less than a week after she set out plans for a minority government made up of only her Social Democrats.
The former finance minister had won a similar vote on Wednesday but threw in the towel hours later after a junior coalition partner left the government over a lost budget vote. read more
"Like all minority governments, we will seek co-operation with other parties in parliament, and I see good opportunities to do so," Andersson, whose party holds 100 seats in the 349-seat parliament, told a news conference.
"The Social Democrats have the biggest party group in parliament by a wide margin. We also have a long tradition of cooperation with others and stand ready to do what is needed to lead Sweden forward."
The leader of the right-wing opposition Moderate Party, Ulf Kristersson, described the incoming administration as a "nine-month caretaker government" and said it would not be able to achieve much in the run-up to elections due in September 2022.
Andersson will have to lead one of Sweden's weakest governments in recent decades, and govern on a budget in part formulated by three opposition parties, including the anti-immigration Sweden Democrats, whose gains over the past decade lie at heart of Sweden's political turmoil.
Parliament adopted budget amendments put forward by the opposition last week which heavily reshaped government spending plans.
The Social Democrats have been in power since 2014 supported by parties united by little else than their desire to keep the Sweden Democrats from influencing policy.
The centre-right opposition has struggled to gather enough votes to form a majority government and polls suggest there may be little shift in the political calculus in the next election.
Andersson will face major challenges.
Gang violence plagues the suburbs of major cities. The health service barely coped with the pandemic and needs strengthening, while the government will need to manage a promised transition to a zero-emissions economy.
SOURCE: REUTERS