Iran's former President Bani-Sadr dies at 88 in Paris
Abolhassan Bani-Sadr, who became Iran's first president after the 1979 Islamic revolution before fleeing into exile in France, died on Saturday aged 88.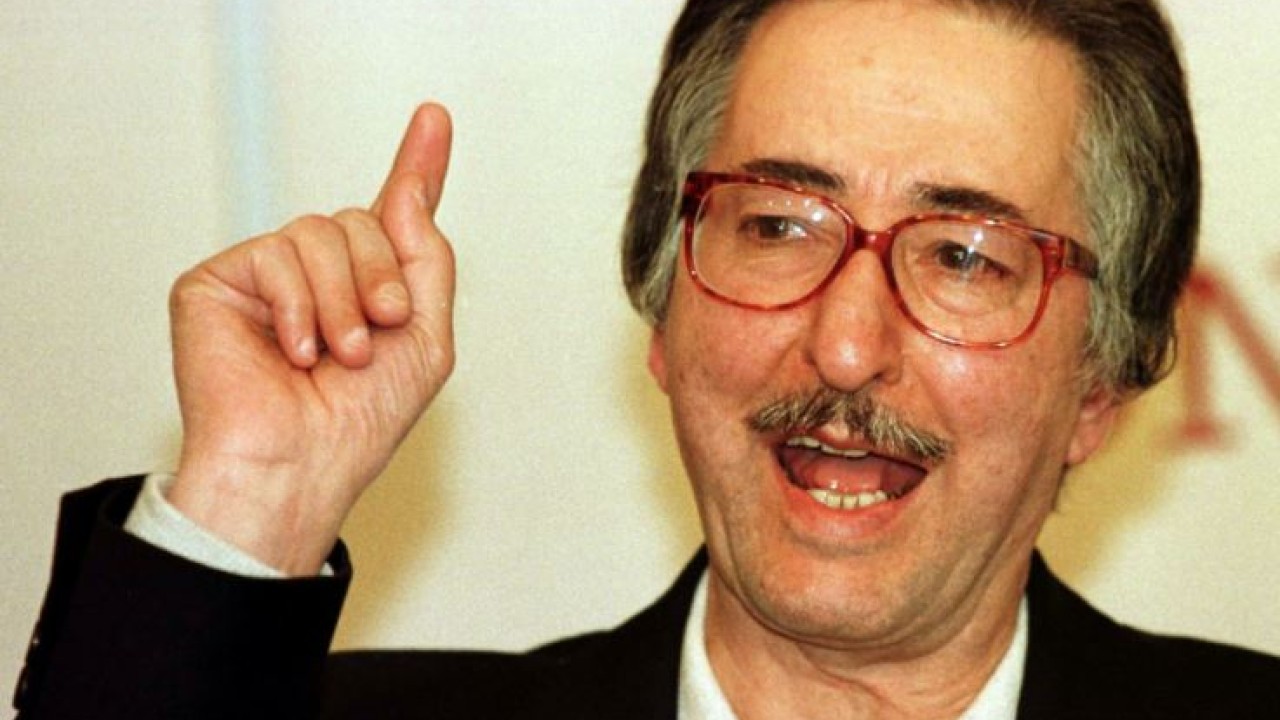 He died at the Pitie-Salpetriere hospital in Paris following a long illness, his wife and children said on Bani-Sadr's official website.
Bani-Sadr had emerged from obscurity to become Iran's first president in February 1980 with the help of the Islamic clergy. But after a power struggle with radical clerics he fled the following year to France, where he spent the rest of his life.
In announcing the death, his family said on his website that Bani-Sadr had "defended freedom in the face of new tyranny and oppression in the name of religion".
The family would like him to be buried in Versailles, the Paris suburb where he lived during his exile, his longstanding assistant, Jamaledin Paknejad, told Reuters by telephone.
In an interview with Reuters in 2019, the former president said that Ayatollah Ruhollah Khomeini had betrayed the principles of the revolution after sweeping to power in 1979, adding this had left a "very bitter" taste among some of those who had returned with Khomeini to Tehran in triumph.
Bani-Sadr recalled in that interview how 40 years earlier in Paris, he had been convinced that the religious leader's Islamic revolution would pave the way for democracy and human rights after the rule of the Shah.
"We were sure that a religious leader was committing himself and that all these principles would happen for the first time in our history," he said in the interview.
Bani-Sadr took office in February 1980 after winning election the previous month with more than 75% of votes.
But under the new Islamic Republic's constitution, Khomeini wielded the real power - a situation that has continued since Khomeini's death in 1989 under Ayatollah Ali Khamenei.
POWER STRUGGLE
Within months of being elected, Bani-Sadr was locked in a power struggle with radical clerical factions whose powers he tried to curb by giving key jobs to liberal-minded laymen.
He used his election victory and popularity -- thanks to his close links with Khomeini -- to discredit his arch rivals in the Islamic Republican Party (IRP), a well-organised group led by hardline clergymen.
In his attempts to form a non-clerical cabinet, Bani-Sadr was also encouraged by a never-fulfilled pledge from Khomeini that the clergy should not assume top posts and instead devote their time to giving guidance and advice to the government.
While enjoying the support of moderate clergymen, he mounted a nationwide campaign against the IRP, travelling around the country and giving speeches in which he accused its leaders of trying to restore the dark days of the past through lies, trickery, prison and torture.
The power struggle reached a crucial point in March 1981, when Bani-Sadr ordered security forces to arrest religious hardliners trying to disrupt a speech he was giving at Tehran University.
This prompted calls for his dismissal and trial, as most of those at the rally were supporters of the opposition People's Mujahedin, denounced by Khomeini as enemies of the revolution.
Khomeini, who had tried to stay out of the wrangling, then stepped into the increasingly bitter infighting, banning political speeches and setting up a commission to settle disputes.
The commission accused Bani-Sadr of violating the constitution and Khomeini's orders by refusing to sign legislation.
IMPEACHMENT
With Khomeini's consent, parliament impeached and dismissed Bani-Sadr in June 1981, forcing him to go underground with the help of the Mujahedin.
One month later, he flew to Paris, where he formed a loosely-knit alliance with the group to overthrow Khomeini.
The alliance collapsed in May 1984 in a clash of ideas between the then Mujahedin leader Massoud Rajavi and Bani-Sadr.
Despite disappointment and his long exile, Bani-Sadr said in the 2019 interview that he did not regret having been part of the revolution.
Bani-Sadr is survived by his wife Azra Hosseini, daughters Firouzeh and Zahra, and son Ali.
SOURCE: REUTERS
Bitcoin, other cryptos surge after sharp sell-off
The price of bitcoin climbed back above $58,000, rising 8.6% in 24 hours to $58,607.75, according to Coin Metrics data.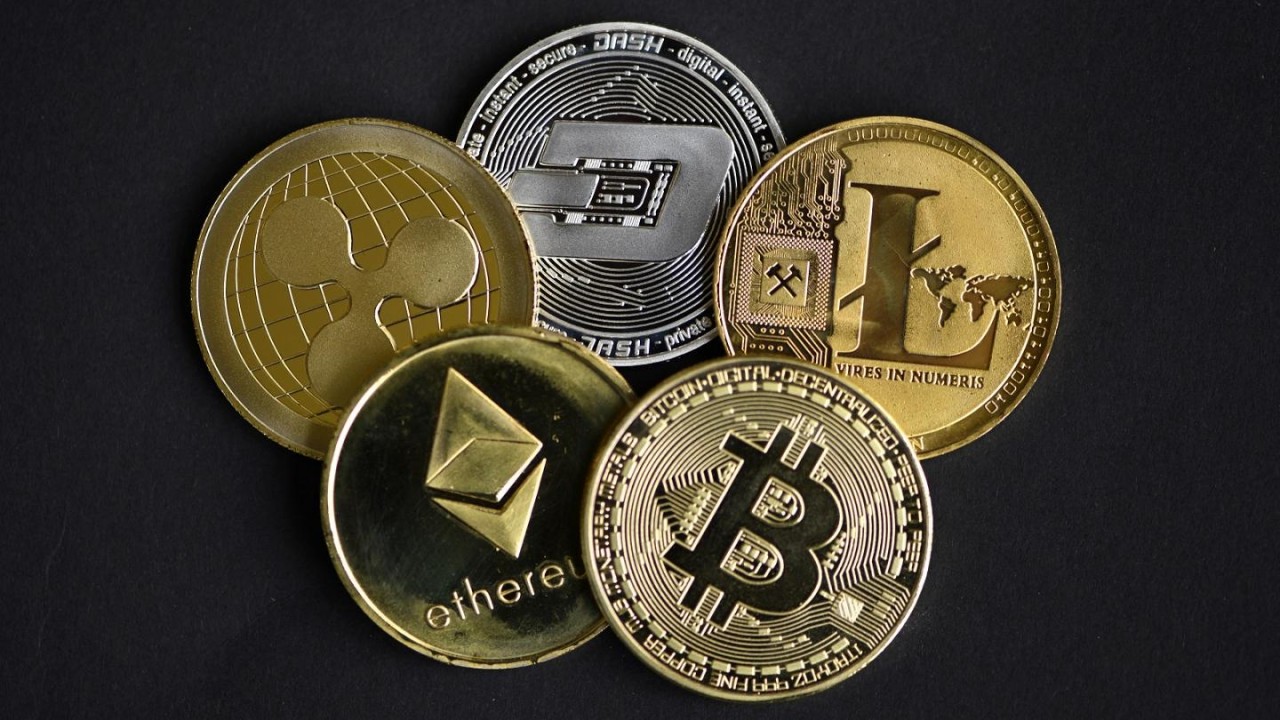 Bitcoin and other cryptocurrencies surged Monday after a sharp sell-off at the end of last week.
The price of bitcoin climbed back above $58,000, rising 8.6% in 24 hours to $58,607.75, according to Coin Metrics data.
Other digital assets also rose, with ether jumping more than 9% to $$4,440.99 and XRP up 9% at around 99 cents.
Vijay Ayyar, head of Asia Pacific at cryptocurrency exchange Luno, said early reports that the new, heavily-mutated omicron Covid variant came with milder symptoms was giving the market a boost.
"We're seeing news of the variant being potentially weaker in terms of symptoms in early analysis, which has bolstered the market comeback," Ayyar said via email. "Hence, smart investors have probably bought this dip."
Bitcoin last week sank as low as $53,549, its lowest level since early October, amid a broader sell-off in stocks and other riskier assets on the back of fears over the new coronavirus variant.
The world's largest digital currency was briefly down more than 20% from its recent all-time high of nearly $69,000, officially entering bear market territory. Bear markets are typically defined by a decline of 20% of more from recent highs.
The new Covid variant, first identified in South Africa, has spread to multiple countries including the U.K., Germany and Italy.
The US, UK and other nations have restricted travel with some African countries in response. Britain has also introduced new measures to tackle the new virus mutation, including mandatory mask wearing in shops and public transport in England.
On Sunday, Dr. Angelique Coetzee, the South African doctor who first spotted the omicron variant, described its symptoms as "extremely mild," soothing fears of a potential return of lockdown restrictions during the holidays.
"The global environment did add to the uncertainty across all risk asset classes as we saw last week, but the bounce back always shows us how strong the uptrend is, which is what we're seeing here," Ayyar said.
If bitcoin loses $48,000 to $50,000 on a daily or weekly basis, "that would definitely imply bearishness," he added. But for now, Ayyar says "we're still in bull market territory."
SOURCE: CNBC
Flooding overtakes city of Sumas in Washington
In Sumas, officials used the flood siren at around 9 am and urged people to shelter in place as water bypassed the Cherry Street Bridge and then spread through town.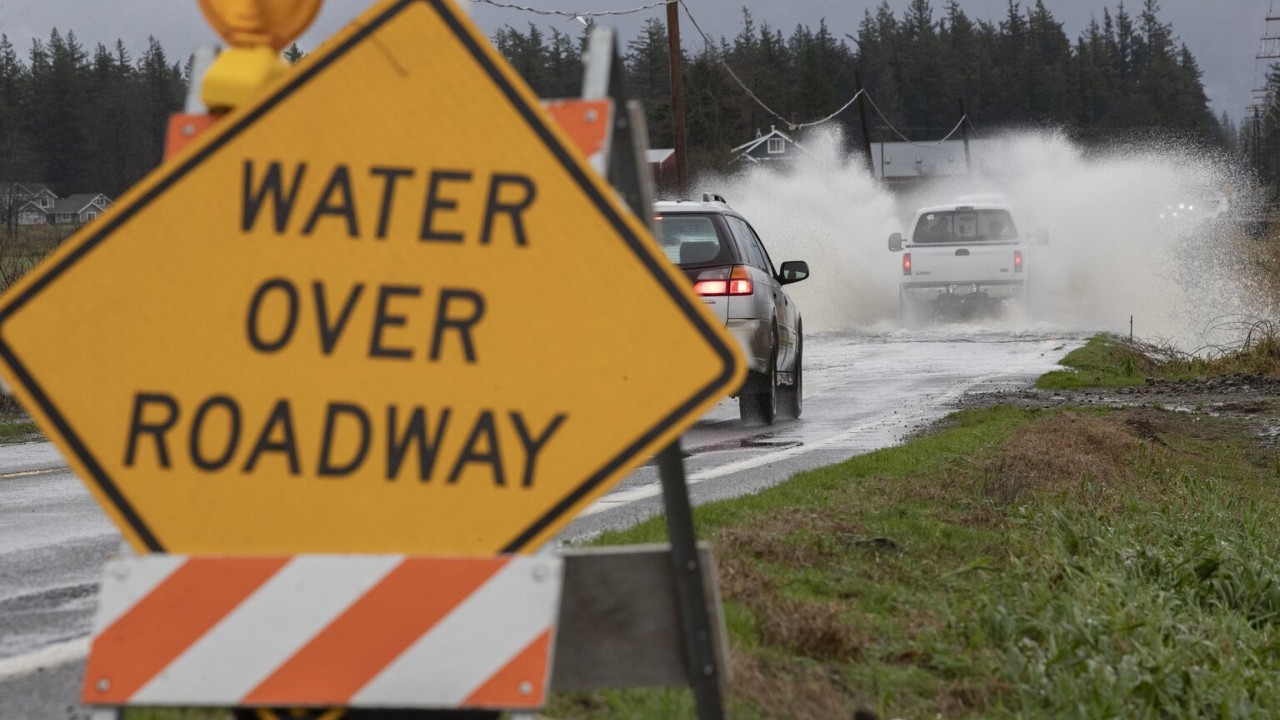 Heavy rainfall and gusts brought flooding and power outages to parts of northwest Washington, forcing residents to evacuate while most roads in and out of the city were closed.
The rainfall caused the Nooksack River to spill beyond its banks in Washington on November 29,
In an emergency alert Sunday afternoon, Skagit County officials said that the river levels weren't expected to produce widespread flooding, but saturated soil increases the risk of landslides.
Following the alert, the Washington National Guard arrived in Everson late Saturday to fill and distribute sandbags to residents to prepare for flooding.
People in the small communities of Sumas and Everson in northwest Washington had been asked to evacuate voluntarily Saturday night.
Both towns near the Canadian border previously saw hundreds evacuated and severe flooding from days of rain that caused an estimated $50 million in damage to Whatcom County.
Over 1,600 homes were without power in the Puget Sound region Sunday, with the largest outage affecting Rockport in Skagit County. In the meantime, where 861 homes lost power because trees impacted power lines, according to Puget Sound Energy.
On Monday afternoon, Sumas officials said there was a lot of water around town, but the water level had started to slowly drop.
Bellingham city officials said rainwater exceeded pumping capacity at times on Sunday resulting in an overflow that discharged about 9 million gallons of sewage water into Bellingham Bay.
Many local roads in the area and around Bellingham were closed Sunday and Monday because of water over the roadway.
Moreover, a landslide on Sunday blocked part of northbound Interstate 5 south of Bellingham and officials said an increased threat of landslides will remain for several days.
Pakistan continues to report decline in COVID cases, deaths      
Around 475 fresh coronavirus cases emerged while 10 people succumbed to the disease in the last 24 hours, taking the total death toll to 28,728.
Islamabad: Amid a steady decline in Covid-19 infections, Pakistan's coronavirus positivity ratio further fell to 1.1% with 475 new cases.
According to the latest figures issued by the National Command and Operation Center (NCOC), 475 persons were tested positive for COVID-19 in the past 24 hours.
The total number of cases has reached 1,284,840.
As many as 1,242,236 patients have recovered from the disease.
Punjab
The number of patients swelled to 443,094 in the province with 13,023 causalities.
Sindh
The number of infections has surged to 475,616 in the province, while the death toll has reached 7,621.
Khyber Pakhtunkhwa
The confirmed cases have surged to 179,995 in the province with 5,842 casualties.
Balochistan
There are 33,479 confirmed cases while 360 patients have died from the infection so far.
AJK and Gilgit-Baltistan
There are 34,556 coronavirus cases in the AJK while the death toll has reached 742. On the other hand, there are 10,411 cases in GB with 186 coronavirus deaths.
Islamabad
There are 10,411 cases in the capital city while 954 people have lost their lives.