'Shahenshah-e-Qawwali': World remembers Nusrat Fateh Ali Khan on his birthday
Popularly known as "Shahenshah-e-Qawwali", Khan was born on October 1948 in Faisalabad and belonged to the Patiala gharana extending the 600-year old Qawwali tradition of his family.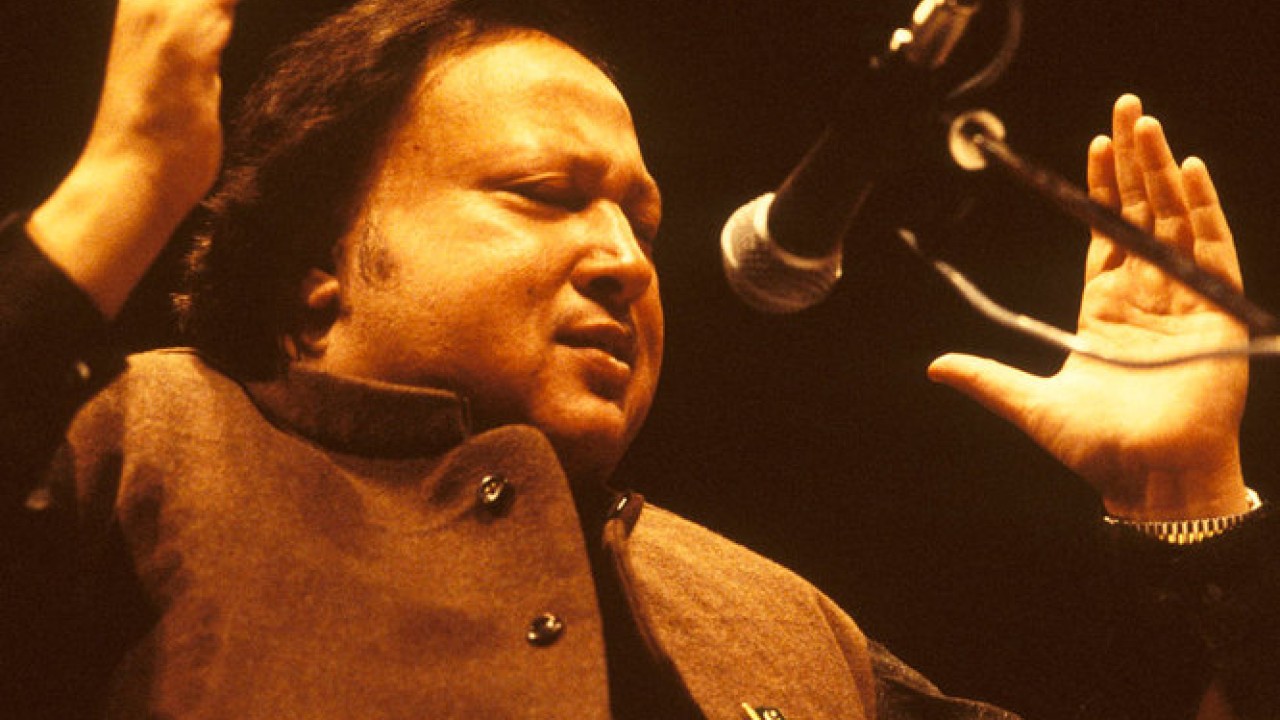 Islamabad: The 73rd birthday of eminent Pakistani music maestro, qawal and playback singer Nusrat Fateh Ali Khan is being observed on Wednesday.
Popularly known as "Shahenshah-e-Qawwali", Khan was born on October 1948 in Faisalabad and belonged to the Patiala gharana extending the 600-year old Qawwali tradition of his family.
He introduced Qawwali to international audiences and was described as the 4th greatest singer of all time by LA Weekly in 2016.
His popularity extended, and continues to extend, far beyond geographical and linguistic barriers. The Qawwali maestro has a total of 125 albums to his name, which is the largest recorded output from any Qawwali artist.
His first major hit was the song 'Haq Ali Ali' while he also did joint ventures with well-known international singers.
Khan reached out to western audiences through his work with Peter Gabriel on the soundtrack to the last temptation of Christ in 1985.
He was awarded the President of Pakistan's Award for Pride of Performance in 1987.
Nusrat Fateh Ali Khan was also a Visiting Artist in the Ethnomusicology department at the University of Washington and Seattle, United States.
He sang songs in several Pakistani movies as playback singer.
The music maestro passed away in London on 16 August 1997.
Flooding overtakes city of Sumas in Washington
In Sumas, officials used the flood siren at around 9 am and urged people to shelter in place as water bypassed the Cherry Street Bridge and then spread through town.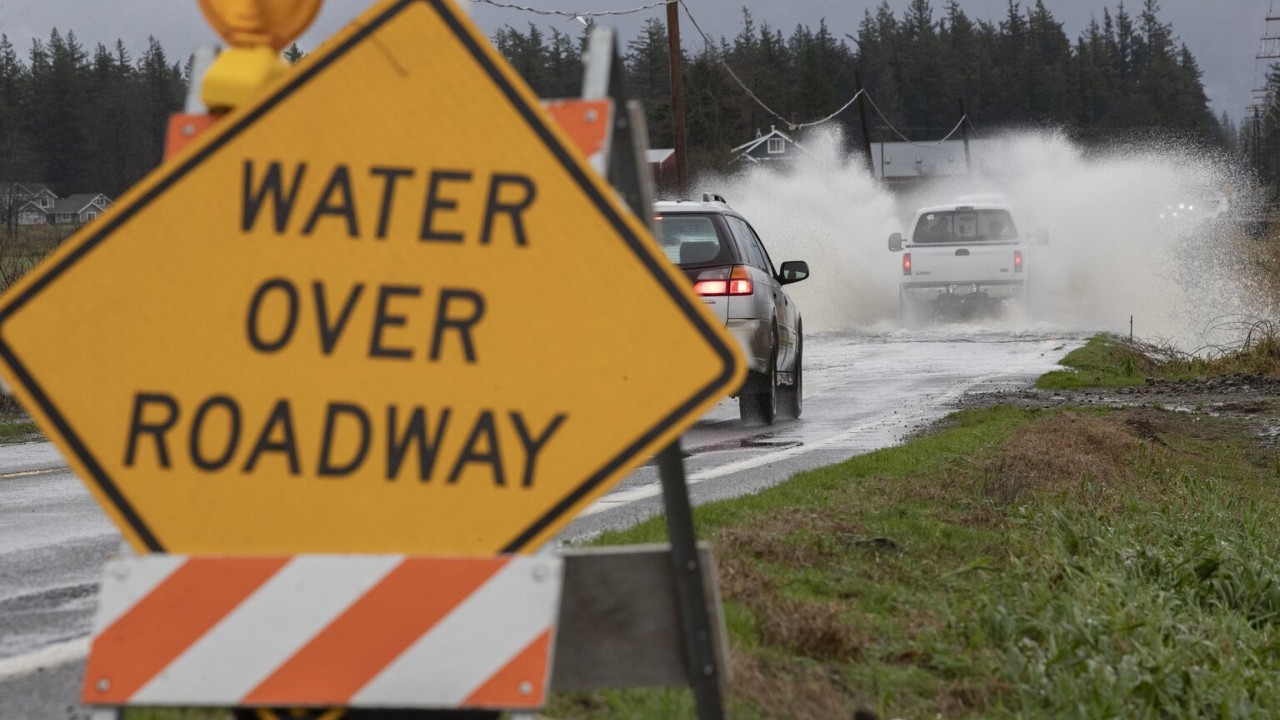 Heavy rainfall and gusts brought flooding and power outages to parts of northwest Washington, forcing residents to evacuate while most roads in and out of the city were closed.
The rainfall caused the Nooksack River to spill beyond its banks in Washington on November 29,
In an emergency alert Sunday afternoon, Skagit County officials said that the river levels weren't expected to produce widespread flooding, but saturated soil increases the risk of landslides.
Following the alert, the Washington National Guard arrived in Everson late Saturday to fill and distribute sandbags to residents to prepare for flooding.
People in the small communities of Sumas and Everson in northwest Washington had been asked to evacuate voluntarily Saturday night.
Both towns near the Canadian border previously saw hundreds evacuated and severe flooding from days of rain that caused an estimated $50 million in damage to Whatcom County.
Over 1,600 homes were without power in the Puget Sound region Sunday, with the largest outage affecting Rockport in Skagit County. In the meantime, where 861 homes lost power because trees impacted power lines, according to Puget Sound Energy.
On Monday afternoon, Sumas officials said there was a lot of water around town, but the water level had started to slowly drop.
Bellingham city officials said rainwater exceeded pumping capacity at times on Sunday resulting in an overflow that discharged about 9 million gallons of sewage water into Bellingham Bay.
Many local roads in the area and around Bellingham were closed Sunday and Monday because of water over the roadway.
Moreover, a landslide on Sunday blocked part of northbound Interstate 5 south of Bellingham and officials said an increased threat of landslides will remain for several days.
'We are already working on vaccine against Covid's Omicron variant': Pfizer CEO
Pfizer has already started working on a version of its Covid-19 vaccine specifically targeting the Omicron variant in case the current inoculation is not effective against the new strain, the US drugmaker's CEO Albert Bourla said Monday.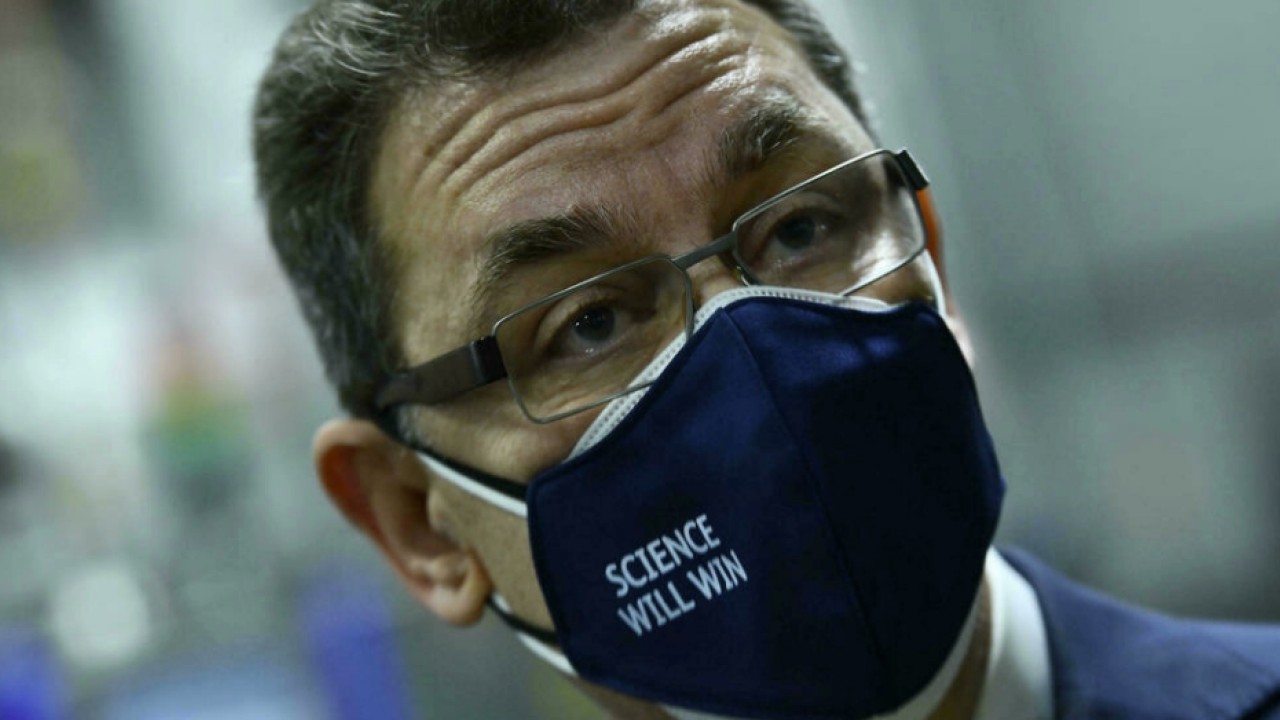 Bourla told CNBC that his company on Friday began testing the current vaccine against the Omicron variant, which was first reported in South Africa and reignited fears of a global wave of Covid-19 infections.
"I don't think the result will be the vaccines don't protect," Bourla said.
But the testing could show that existing shots "protect less," which means "that we need to create a new vaccine," Bourla said.
"Friday we made our first DNA template, which is the first possible inflection of the development process of a new vaccine," he said.
Bourla likened the situation to the scenario earlier this year when Pfizer and its German partner BioNTech developed a vaccine in 95 days when there were concerns the previous formula would not work against Delta, though that version ultimately was not used.
The current vaccine is "very effective" against Delta, the executive said, adding that the companies expect to be able to produce four billion vaccine doses in 2022.
On Monday, the World Health Organization warned the new Covid-19 Omicron variant poses a "very high" risk globally.
Bourla said he was also "very confident" that Pfizer's recently unveiled antiviral pill would work as a treatment for infections caused by the mutations, including Omicron.
Among newly-infected, high risk patients treated within three days of the onset of symptoms, Pfizer's pill has been shown to cut hospitalization or death by nearly 90 percent.
SOURCE: AFP/CNBC
Twitter Chief Technology Officer Agrawal to replace Dorsey as CEO
Dorsey is stepping down as chief of the social media company.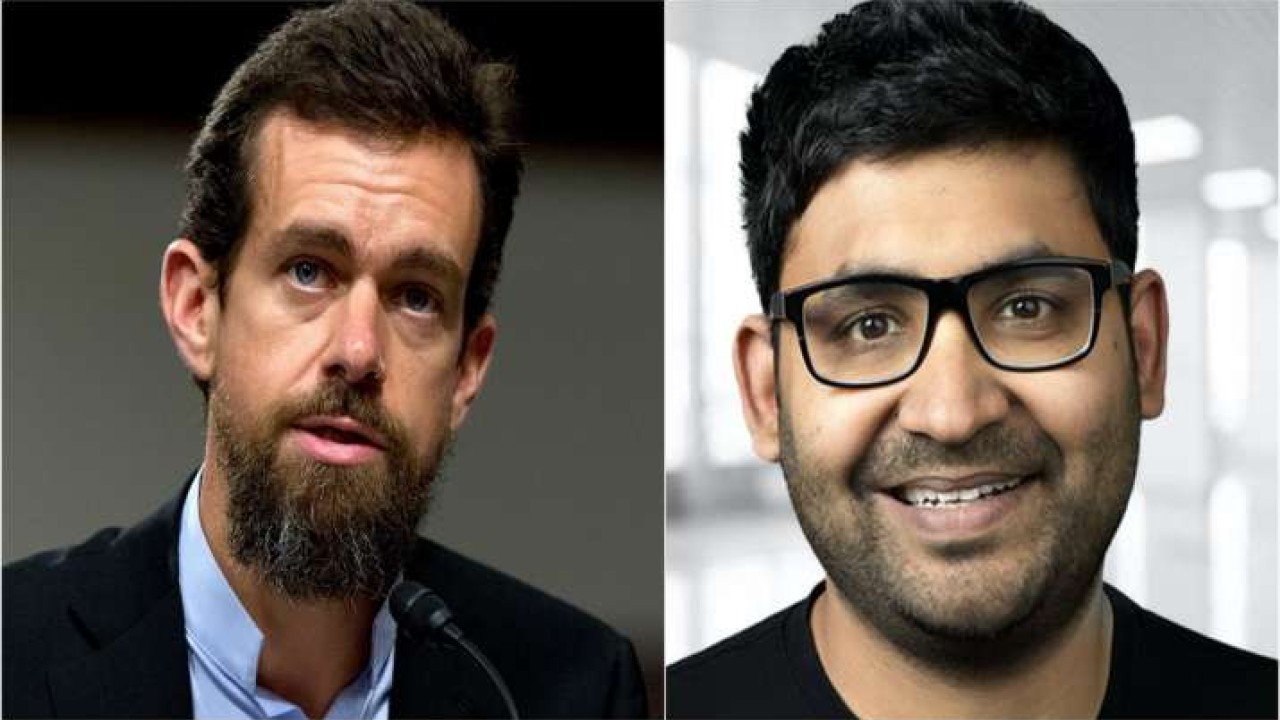 Twitter CEO Jack Dorsey is stepping down as chief of the social media company, effective immediately. Parag Agrawal, Twitter's chief technology officer, will take over the helm, the company said Monday.
Shares of Twitter were down about half a percent before noon on Monday.
Dorsey, 45, was serving as both the CEO of Twitter and Square, his digital payments company. Dorsey will remain a member of the board until his term expires at the 2022 meeting of stockholders, the company said. Salesforce President and COO Bret Taylor will become the chairman of the board, succeeding Patrick Pichette, a former Google executive, who will remain on the board as chair of the audit committee.
"I've decided to leave Twitter because I believe the company is ready to move on from its founders," Dorsey said in a statement, though he didn't provide any additional detail on why he decided to resign.
Agrawal will have to meet Twitter's aggressive internal goals. The company said earlier this year it aims to have 315 million monetizable daily active users by the end of 2023 and to at least double its annual revenue in that year.
Agrawal, who's served as CTO since 2017, has been with Twitter for more than a decade. He had been in charge of strategy involving artificial intelligence and machine learning and he led projects to make tweets in users' timelines more relevant to them.
Agrawal was also previously tasked with finding a leader for Project Bluesky, a research project Twitter launched to establish open and decentralized standards for social media platforms. Dorsey had previously said Bluesky will help social media companies collaborate on how posts are promoted to users and will give users more control over the content they see. Bluesky could also make it easier for the social networks to enforce restrictions against hate speech and other abuse, essentially helping them share the load at a lower cost.
Agrawal held research internships at AT&T, Microsoft and Yahoo prior to joining Twitter.
Dorsey said in an email he published on Twitter that Agrawal has been his choice to lead the company "for some time given how deeply he understands the company and its needs."
Dorsey was nearly ousted last year when Twitter stakeholder Elliott Management had sought to replace him. Elliott Management founder and billionaire investor Paul Singer had wondered whether Dorsey should run both of the public companies. Singer called for Dorsey to step down as CEO of one of them before the investment firm reached a deal with Twitter's management.
Dorsey, who co-founded the social media giant in 2006, served as CEO until 2008 before being pushed out of the role. He returned to lead Twitter in 2015 after former CEO Dick Costolo stepped down.
Shares have jumped 85% since Dorsey took over as CEO on Oct 5. 2015. Square stock has surged 1,566% since its initial public offering on Nov. 19, 2015.
SOURCE: CNBC