IMF to release next loan tranche to Pakistan with tough conditions
The agreement also praises Pakistan for meeting key targets and will likely improve investors' trust in the country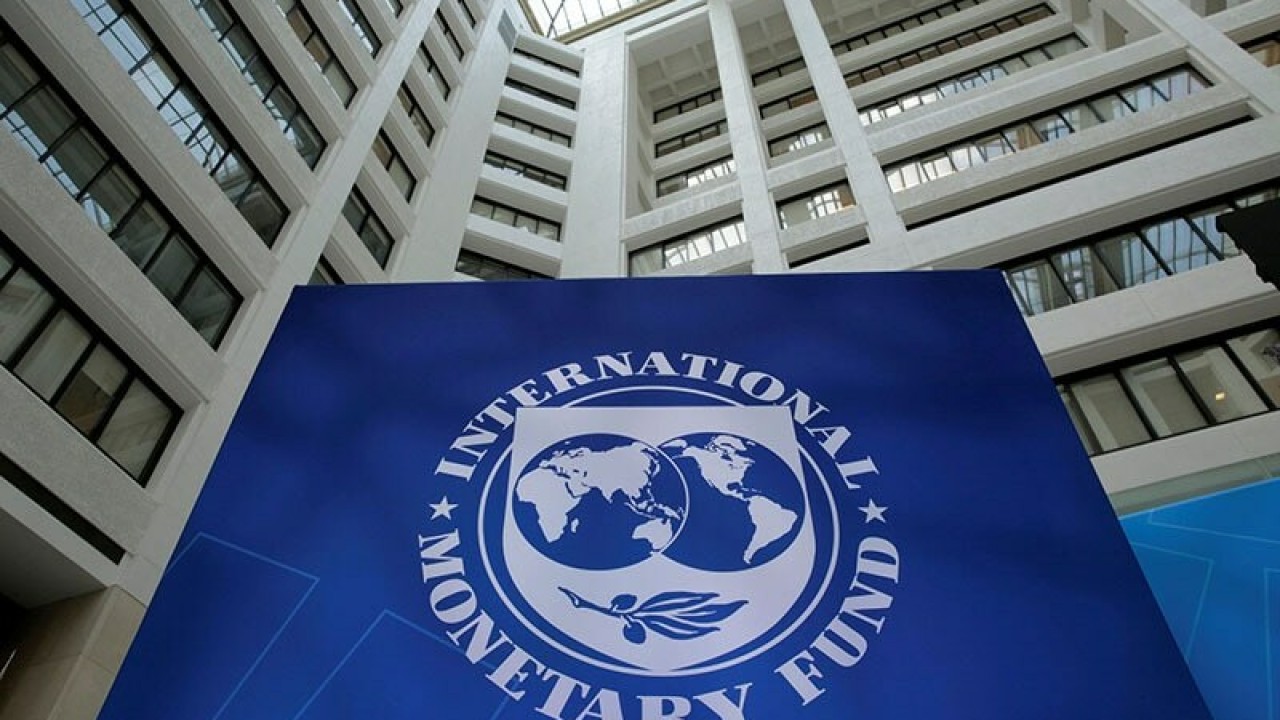 Washington: The International Monetary Fund (IMF) has agreed to release the next loan tranche of $1b to Pakistan under the $6bn programme. However, the international money vender set some conditions including additional taxes, change in energy supply cost etc.
In a statement, the IMF confirmed the "staff-level agreement on policies and reforms needed to complete the sixth review under the EFF (Extended Fund Faciliity)."
The Pakistani authorities and IMF staff have reached a staff-level agreement on policies and reforms needed to complete the sixth review under the EFF.
The agreement is subject to approval by the Executive Board, following the implementation of prior actions, notably on fiscal and institutional reforms. Completion of the review would make available SDR 750 million (about US$1,059 million), bringing total disbursements under the EFF to about US$3,027 million and helping unlock significant funding from bilateral and multilateral partners.
An additional SDR 1,015.5 million (about US$1,386 million) was disbursed in April 2020 to help Pakistan address the economic impact of the COVID-19 shock.
Despite a difficult environment, progress continues to be made in the implementation of the EFF-supported program. All quantitative performance criteria (PCs) for end-June were met with wide margins, except for that on the primary budget deficit.
Notable achievements on the structural front include the finalization of the National Socio-Economic Registry (NSER) update, parliamentary adoption of the National Electric Power Regulatory Authority (NEPRA) Act Amendments, notification of all pending quarterly power tariff adjustments, and payment of the first tranche of outstanding arrears to independent power producers (IPPs) to unlock lower capacity payments fixed in renegotiated power purchase agreements (PPAs).
The authorities have also made progress in improving the anti-money laundering and combating the financing of terrorism (AML/CFT) framework, although some additional time is needed to strengthen its effectiveness.
On the macroeconomic front, available data suggests that a strong economic recovery has gained hold, benefiting from the authorities' multifaceted policy response to the COVID-19 pandemic that has helped contain its human and macroeconomic ramifications.
The Federal Board of Revenue's (FBR) tax revenue collection has been strong. At the same time, external pressures have started to emerge: a widening of the current account deficit and depreciation pressures on the exchange rate—mainly reflecting the compound effects of the stronger economic activity, an expansionary macroeconomic policy mix, and higher international commodity prices. In response, the authorities have started to adjust policies, including by gradually unwinding COVID-related stimulus measures.
The State Bank of Pakistan (SBP) has also taken the right steps by starting to reverse the accommodative monetary policy stance, strengthening some macroprudential measures to contain consumer credit growth, and providing forward guidance. In addition, the government plans to introduce a package of fiscal measures targeting a small reduction of the primary deficit with respect to last fiscal year based on: (i) high-quality revenue measures to make the tax system simpler and fairer (including through the adoption of reforms to the GST system); and (ii) prudent spending restraint, while fully protecting social spending.
These policies will help safeguard the positive near-term outlook, with growth projected to reach, or exceed, 4 percent in FY 2022 and 4.5 percent the fiscal year after that. However, inflation remains high, although it should start to see a declining trend once the pass-through of rupee depreciation is absorbed, and temporary supply-side constraints and demand-side pressures dissipate.
However, the current account is expected to widen this fiscal year despite some export growth, reflecting the rising import demand and international commodity prices. However, this economic outlook continues to face elevated domestic and external risks, while structural economic challenges persist.
In this regard, and looking beyond the near term, discussions also focused on policies to help Pakistan achieve sustainable and resilient growth to the benefit of all Pakistanis. On the fiscal policy front, staying on course on achieving small primary surpluses remains critical to reduce high public debt and fiscal vulnerabilities. Continued efforts to broaden the tax base by removing remaining preferential tax treatments and exemptions will help generate much-needed resources to scale up critical social and development spending.
Monetary policy needs to remain focused on curbing inflation, preserving exchange rate flexibility, and strengthening international reserves. As economic stability becomes entrenched and the independence of the SBP is strengthened with the approval of the SBP Act Amendments, the central bank should gradually advance the preparatory work to formally adopt an inflation targeting (IT) regime in the medium term, underpinned by a forward-looking and interest-rate-focused operational framework. While some key elements of IT are already in place, including a medium-term inflation objective and prohibition of monetary financing, additional efforts are needed, to modernize the SBP's operational framework as well as to strengthen monetary transmission and communication.
Advancing the strategy for the electricity sector reforms, agreed with international partners, is important to bring the sector to financial viability, and tackle its adverse spillovers on the budget, financial sector, and real economy. In this regard, steadfast implementation of the Circular Debt Management Plan (CDMP) will help guide the planned management improvements, cost reductions, timely alignment of tariffs with cost recovery levels, and better targeting of subsidies to the most vulnerable. Substantially lowering supply costs, however, will require a modern electricity policy that: (i) ensures that PPAs do not impose a heavy burden on end-consumers; (ii) tackles the poor and expensive generation mix, including a wider use of renewables; and (iii) introduces more competition over the medium term.
Ban on travel from Africa widens as new Covid variant sparks fear
WHO names new variant as Omicron which is more infectious than Delta: New virus reaches Europe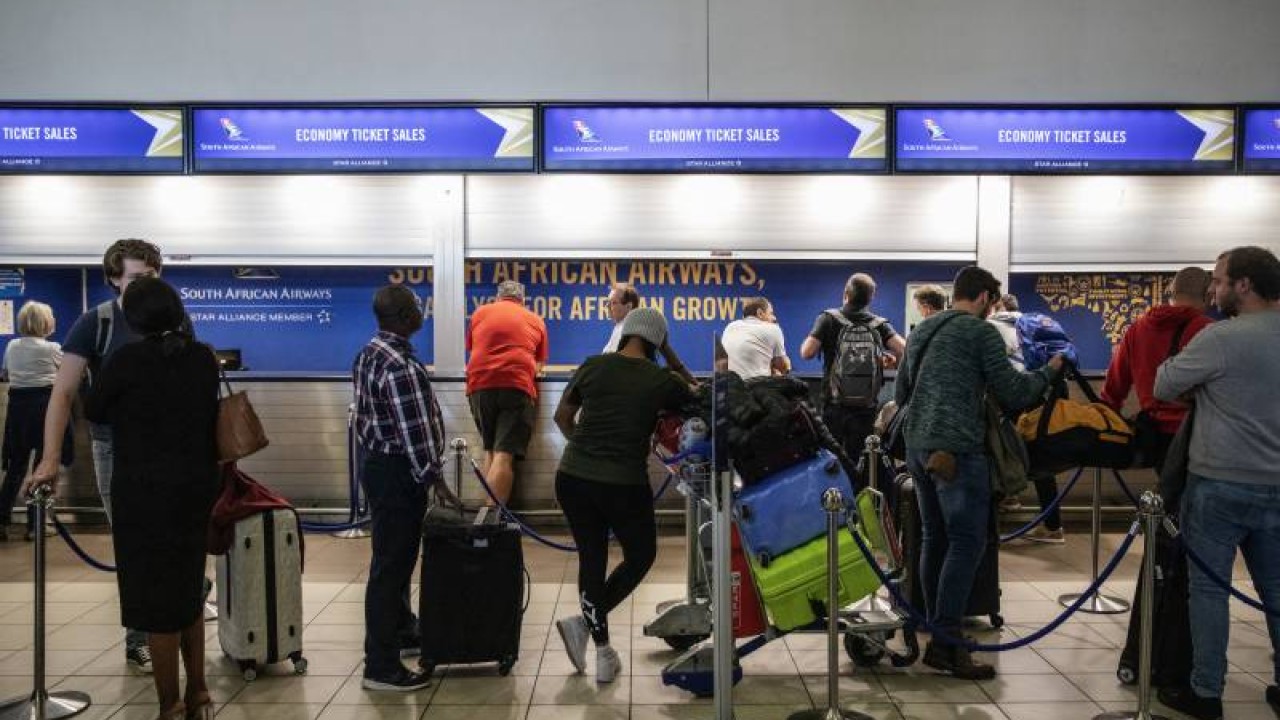 New York: The United States, Brazil, Canada, and Saudi Arabia became the latest countries to restrict travel from southern Africa, where a new Covid strain labelled a "variant of concern" has been discovered in a potentially heavy blow to the world's efforts to end the coronavirus pandemic.
The World Health Organization said the new variant is more infectious than the dominant, highly transmissible Delta strain, and renamed this B.1.1.529 strain of Covid-19 as Omicron.
It has reached Europe with one confirmed case in Belgium after being found in South Africa, Botswana and then in Hong Kong.
Anxious tourists in Johannesburg rushed to the airport to catch a last flight out as nations across the globe started shutting their doors, while many worried the new variant could be more resistant to vaccines.
Markets around the world plunged as news of the latest setback in the fight against the pandemic sank in.
US President Joe Biden said countries should donate more Covid-19 vaccines and give up intellectual property protections to manufacture more doses worldwide to stem the spread of the virus.
"The news about this new variant should make clearer than ever why this pandemic will not end until we have global vaccinations," he said.
Scientists are now racing to determine the threat posed by the heavily mutated strain, and whether the current coronavirus vaccines should be adjusted.
The WHO said it could take several weeks to understand the variant and cautioned against imposing travel curbs while scientific evidence was still scant.
EU officials holding an emergency meeting agreed to urge all 27 nations in the bloc to restrict travel from southern Africa, even though many members had already announced flight suspensions.
- 'Draconian' travel bans -
Europe is already struggling with a coronavirus surge, and the Netherlands on Friday became the latest country to ramp up anti-Covid restrictions with the early closure of bars, restaurants and shops.
"From Sunday, the whole of the Netherlands is effectively closed between 5pm and 5am," Prime Minister Mark Rutte said.
Belgium announced the first publicly known case of B.1.1.529 in Europe: an unvaccinated person who returned on November 11 from Egypt via Turkey. The health ministry did not give the individual's nationality, age or gender.
"It must be repeated that this is a suspect variant -- we don't know if it is a very dangerous variant," Belgian Health Minister Frank Vandenbroucke said.
Israel said it has quarantined three people, one having just returned from Malawi.
Austria, the Czech Republic, Germany, Italy, Cyprus and the Netherlands joined Britain Friday in suspending flights from southern Africa.
The United States, Brazil, Canada and Guatemala also restricted travel from the region. The US measures go into force on Monday.
Japan said it will require a 10-day quarantine period for travelers from the area.
The shock measures included South Africa, as well as many of the following: Botswana, Eswatini (Swaziland), Lesotho, Namibia, Zambia, Mozambique, Malawi and Zimbabwe.
South Africa's health ministry called the global rush to impose travel bans "draconian."
Germany on Friday used a military plane to transfer intensive-care patients to less afflicted regions, in an unprecedented move as it battles a vicious fourth wave of the pandemic.
"The last thing we need now is an introduced new variant," Germany's acting health minister Jens Spahn said.
The Philippines also suspended flights from southern Africa, while Saudi Arabia, the United Arab Emirates, Jordan and Morocco announced bans, as well.
- 'Ridiculous' -
The rush to close off southern Africa comes a day after scientists in Johannesburg said they had detected the new strain with at least 10 mutations, compared with two for the Delta.
The variant is of "serious concern" and had been blamed for a surge in infection numbers, authorities in South Africa said.
Spooked European markets fell at close by three percent, with airline shares especially hit. Tokyo closed down 2.53 percent.
The new variant caused Wall Street to plunge in Friday's holiday shortened session, with the Dow Jones index suffering its worst loss of the year as it plunged 2.5 percent.
And next week's World Trade Organization ministerial conference, the global trade body's biggest gathering in four years, was called off at the last minute Friday due to the new variant, a source told AFP.
The European Medicines Agency said it was "premature" to talk about modifying current vaccines to target the new variant.
Germany's BioNTech and US drugmaker Pfizer said they were studying the variant, with impact data expected "in two weeks at the latest" to say whether their jointly developed vaccine should be adjusted if Omicron spreads globally.
But Moderna said it will develop a booster specific to the new variant as part of a three-pronged strategy to fight it.
Omicron variant poses 'high to very high' risk to Europe
The new Covid variant, dubbed Omicron and originally detected in South Africa, poses a "high to very high" risk to Europe, the EU health agency warned on Friday.
The European Centre for Disease Prevention and Control (ECDC) noted in a threat assessment report that there was still "considerable uncertainty related to the transmissibility, vaccine effectiveness, risk for reinfections and other properties of the Omicron variant."
However, the overall risk that Omicron posed to the European Union and European Economic Area (Iceland, Liechtenstein and Norway) was "high to very high."
Given the possibility that current vaccines may not protect against the variant, and the fact that it may be more transmissible, "we assess the probability of further introduction and community spread in the EU/EEA as high," the Stockholm-based agency said.
"In a situation where the Delta variant is resurgent in the EU/EEA, the impact of the introduction and possible further spread of Omicron could be very high," it added.
Apart from South Africa, Omicron has been detected in Israel in a person coming from Malawi as well as in Botswana, Hong Kong and EU member Belgium.
The agency urged countries to conduct genomic sequencing and contact tracing of confirmed cases, and called for people to not travel to affected areas.
The World Health Organization on Friday declared the recently-discovered strain to be a variant of concern.
The classification puts Omicron into the most-troubling category of Covid-19 variants, along with the globally-dominant Delta, plus its weaker rivals Alpha, Beta and Gamma.
Nations rushed to ban flights to slow the spread of Omicron on Friday, while stock markets and oil prices plunged on fears surrounding the variant, potentially dealing a heavy blow to the global economic recovery.
SOURCE: AFP
US dollar hits high against Pakistani rupee
The dollar rose by 52 paise to 176.50 paise on the interbank market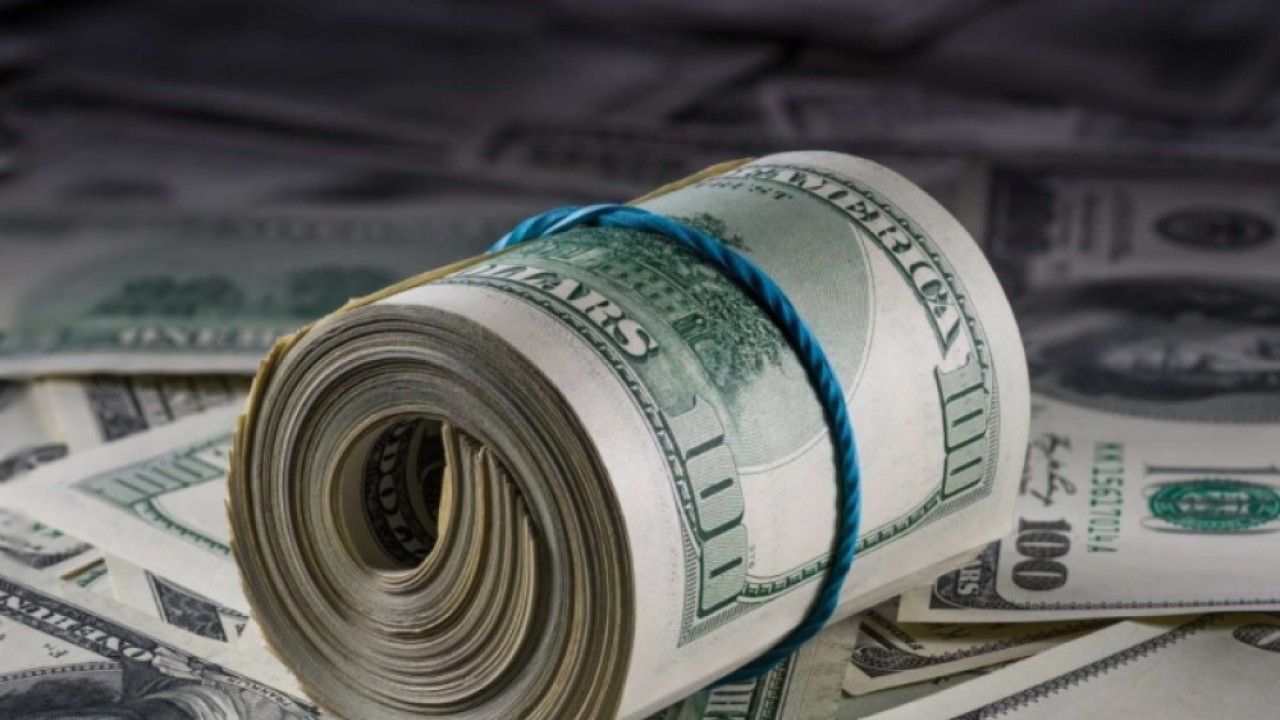 Karachi: The US Dollar continued its surge against the rupee on Friday, gaining 48 paisa to reach another high of Rs175.46 in the interbank market.
According to foreign currency dealers, at the start of trading, the dollar rose by 52 paise to 176.50 paise on the interbank market.
The rupee lost 48 paisas (0.27%) to close at Rs175.46 against the greenback in the inter-bank market, according to data released by the State Bank of Pakistan (SBP).
The dollar had closed at Rs174.98 against the rupee the other day. The value of US currency was decreased by 6 paisa in interbank.
It is to be mentioned here that the dollar had earlier closed at a record high of 175.73 at the interbank on November 12.
Oil plummets $10 a barrel as new Covid variant spooks investors
News of the variant has caused ructions in a market previously caught between producer and consumer nations.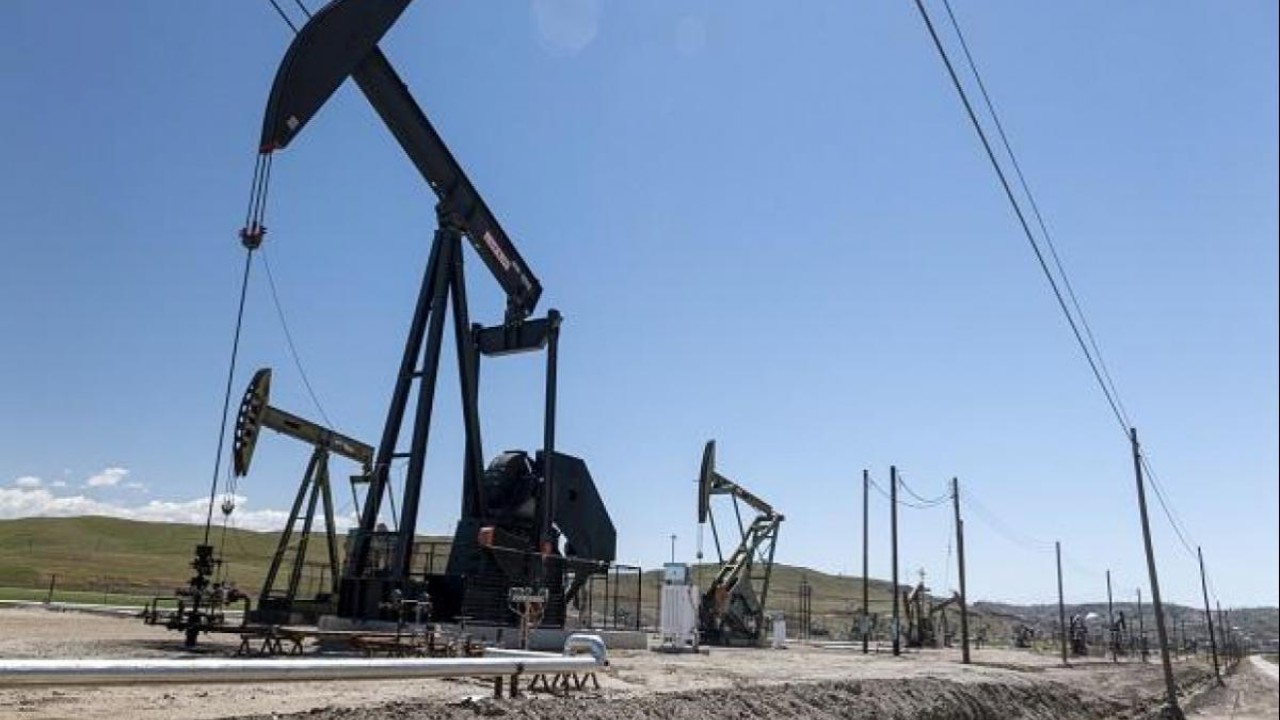 Oil prices dropped about $10 a barrel on Friday, their largest one-day drop since April 2020, as a new variant of the coronavirus spooked investors and added to concerns that a supply surplus could swell in the first quarter.
Oil fell with global equities markets on fears the variant could dampen economic growth and fuel demand.
The World Health Organization has designated the new variant as "of concern," according to the South African health minister, while Britain, Guatemala and European countries are among those to restrict travel from southern Africa, where the variant was detected. read more
Top U.S. infectious disease official Dr. Anthony Fauci said on Friday that a ban on flights from southern Africa was a possibility.
Brent crude fell $8.62, or 10.5%, to $73.60 a barrel by 12:45 p.m. EST (1745 GMT).
U.S. West Texas Intermediate (WTI) crude was down $9.36, or 11.9%, at $69.03 a barrel, in high volume trading after Thursday's Thanksgiving holiday in the United States.
Both contracts were heading for their fifth week of losses and their steepest falls in absolute terms since April 2020, when WTI turned negative for the first time.
News of the variant has caused ructions in a market previously caught between producer and consumer nations.
"The biggest fear is that it will be resistant to vaccines and be a massive setback for countries that have reaped the benefits from their rollouts," said Craig Erlam, senior market analyst at OANDA.
OPEC+ is also monitoring developments around the variant, sources said on Friday, with some expressing concern that it may worsen the oil market outlook less than a week before a meeting to set policy.
Scientists have so far only detected the B.1.1.529 variant in relatively small numbers, mainly in South Africa but also in Botswana, Hong Kong and Israel, but they are concerned by its high number of mutations which could make it vaccine-resistant and more transmissible. read more
Drug makers Pfizer and BioNTech said if necessary they would be able to redesign their shot within 6 weeks and ship initial batches within 100 days.
The foreign ministry said South Africa would speak to Britain to try to get it to reconsider its travel ban.
"Our immediate concern is the damage that this decision will cause to both the tourism industries and businesses of both countries," Foreign Minister Naledi Pandor said in a statement.
Oil prices rose early in the week as the Organization of the Petroleum Exporting Countries and its allies (OPEC+) suggested it could taper production in response to a strategic release from large consuming countries that are members of the International Energy Agency. read more
Such a release was likely to swell supplies in coming months, an OPEC source said, based on findings of a panel of experts that advises OPEC ministers.
The forecasts cloud the outlook for a Dec. 2 meeting when the group will discuss whether to adjust its plan to increase output by 400,000 barrels per day in January and beyond.
"OPEC's initial assessment of the co-ordinated (stockpile) release and the sudden appearance of a new variant of the coronavirus raises serious concerns about economic growth and the oil balance in coming months," PVM analyst Tamas Varga said.
SOURCE: REUTERS