Coronavirus pandemic to cost global tourism $2 trillion in 2021
New heavily mutated Covid-19 variant, dubbed Omicron, spreads across the globe.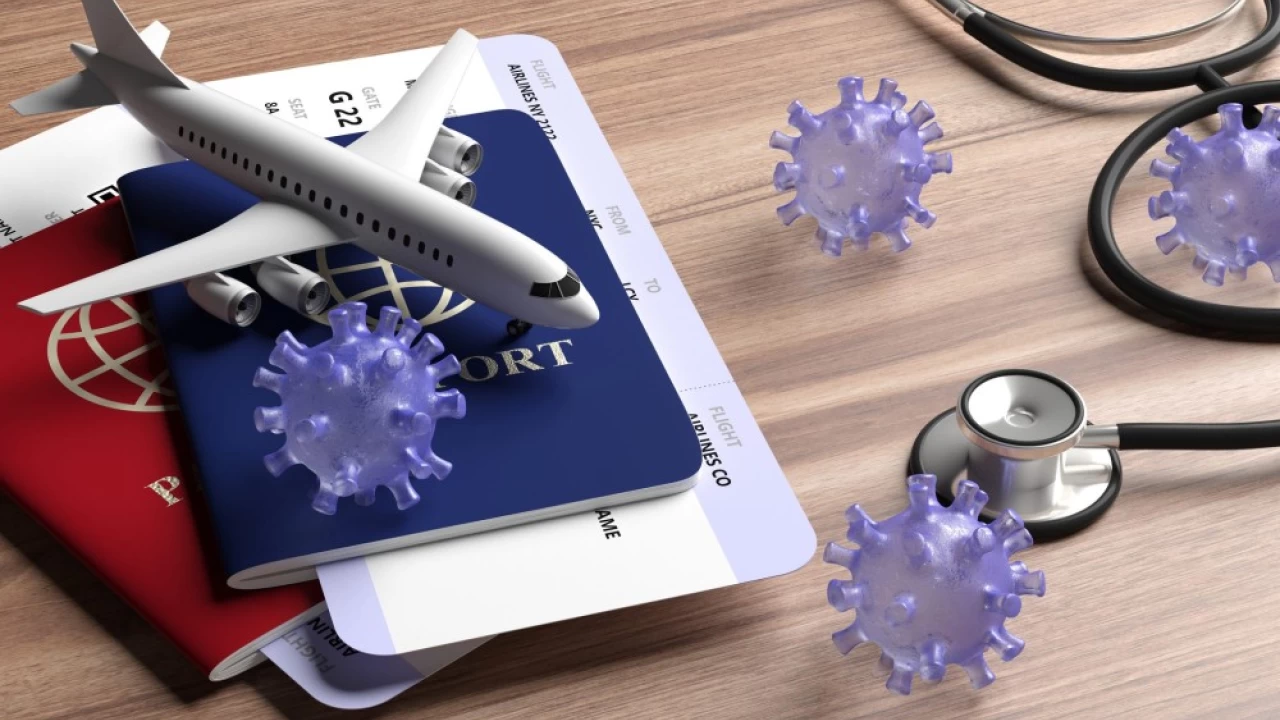 Geneva: The coronavirus pandemic will cost the global tourism sector $2.0 trillion in lost revenue in 2021, the UN's tourism body said Monday, calling the sector's recovery "fragile" and "slow".
The forecast from the Madrid-based World Tourism Organization comes as Europe is grappling with a surge in infections and as a new heavily mutated Covid-19 variant, dubbed Omicron, spreads across the globe.
International tourist arrivals will this year remain 70-75 percent below the 1.5 billion arrivals recorded in 2019 before the pandemic hit, a similar decline as in 2020, according to the body.
The global tourism sector already lost $2.0 trillion (1.78 trillion euros) in revenues last year due to the pandemic, according to the UNWTO, making it one of sectors hit hardest by the health crisis.
While the UN body charged with promoting tourism does not have an estimate for how the sector will perform next year, its medium-term outlook is not encouraging.
"Despite the recent improvements, uneven vaccination rates around the world and new Covid-19 strains" such as the Delta variant and Omicron "could impact the already slow and fragile recovery," it said in a statement.
The introduction of fresh virus restrictions and lockdowns in several nations in recent weeks shows how "it's a very unpredictable situation," UNWTO head Zurab Pololikashvili told AFP.
"It's a historical crisis in the tourism industry but again tourism has the power to recover quite fast," he added ahead of the start of the WTO's annual general assembly in Madrid on Tuesday.
"I really hope that 2022 will be much better than 2021."
'Confused'
While international tourism has taken a hit from the outbreak of disease in the past, the coronavirus is unprecedented in its geographical spread.
In addition to virus-related travel restrictions, the sector is also grappling with the economic strain caused by the pandemic, the spike in oils prices and the disruption of supply chains, the UNWTO said.
Pololikashvili urged nations to harmonize their virus protocols and restrictions because tourists "are confused and they don't know how to travel".
International tourist arrivals "rebounded" during the summer season in the Northern Hemisphere thanks to increased travel confidence, rapid vaccination and the easing of entry restrictions in many nations, the UNWTO said.
"Despite the improvement in the third quarter, the pace of recovery remains uneven across world regions due to varying degrees of mobility restrictions, vaccination rates and traveler confidence," it added.
Arrivals in some islands in the Caribbean and South Asia, and well as some destinations in southern Europe, came close to, or sometimes exceeded pre-pandemic levels in the third quarter.
Other countries however hardly saw any tourists at all, particularly in Asia and the Pacific, where arrivals were down 95 percent compared to 2019 as many destinations remained closed to non-essential travel.
Closed borders
A total of 46 destinations — 21 percent of all destinations worldwide — currently have their borders completely closed to tourists, according to the UNWTO.
A further 55 have their borders partially closed to foreign visitors, while just four nations have lifted all virus-related restrictions — Colombia, Costa Rica, Dominican Republic and Mexico.
The future of the travel sector will be in focus at the WTO annual general assembly, which will run until Friday.
The event — which brings together representatives from 159 members' states of the UN body — was original scheduled to be held in Marrakesh.
But Morocco in late October decided not to host the event due to the rise in Covid-19 cases in many countries. Before the pandemic, the tourism sector accounted for about 10 percent of the world's gross domestic product and jobs.
SOURCE: AFP
PM Imran Khan launches Pakistan's first-ever digital city in Haripur
Pakistan Digital City project will be completed at a cost of Rs1.31 billion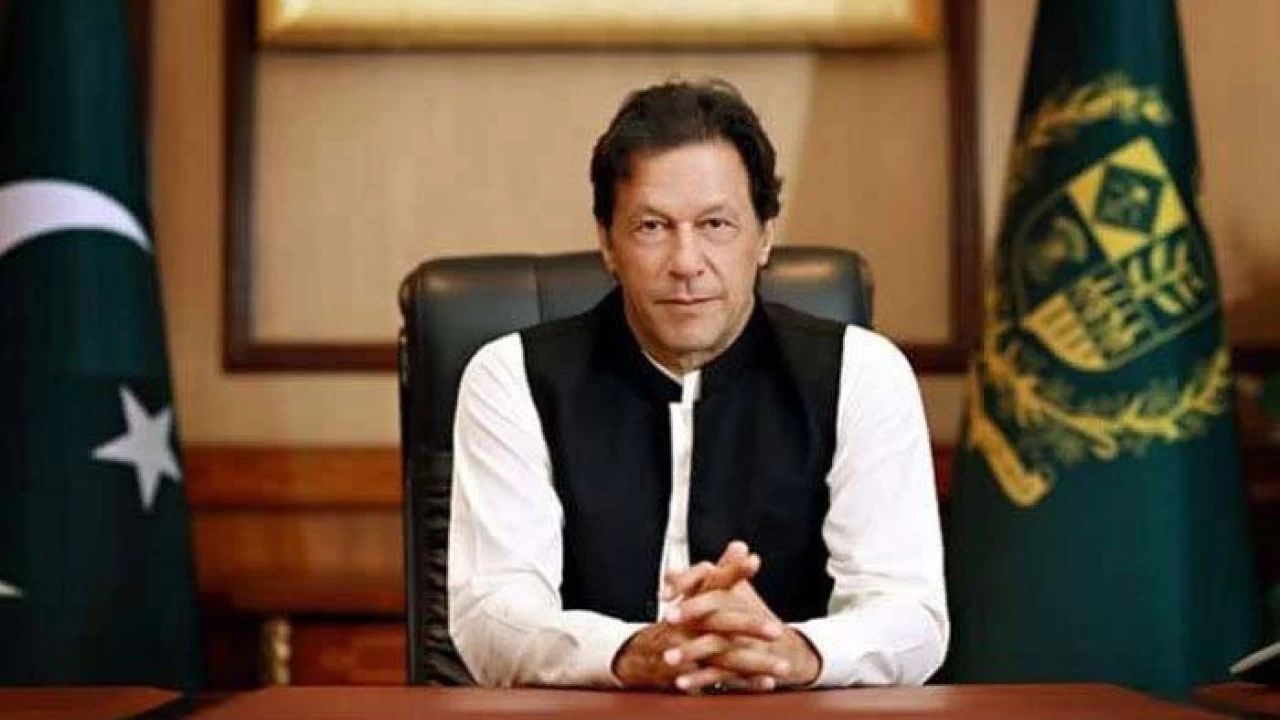 Islamabad: Prime Minister Imran Khan on Monday performed the groundbreaking ceremony of Pakistan Digital City Special Technology Zone project, the country's first such venture, during his visit to Huripur.
The prime minister was accompanied by Khyber Pakhtunkhwa (KP) Chief Minister Mahmood Khan, federal and provincial ministers.
The Pakistan Digital City project will be completed at a cost of Rs1.31 billion and scattered over 86 kanals of land.
Pakistan Digital City Haripur is a flagship project of the Khyber Pakhtunkhwa government being launched to provide all facilities to the IT industry in one place.
The project aims to serve as a state-of-the-art facility to enable collaborations and innovation amongst academia, research, industry and planners from within country and abroad.
It will benefit other allied industries like electronics, software houses, mobile phone industry, technology incubators, and computer industry in the province.
Last month, Prime Minister Imran Khan had inaugurated Lahore Technopolis, a special technology zone, to create jobs and boost Pakistan's tech exports.
Two alleged terrorists killed, cop martyred in Islamabad face-off
Two motorcyclists opened fire on policemen at a picket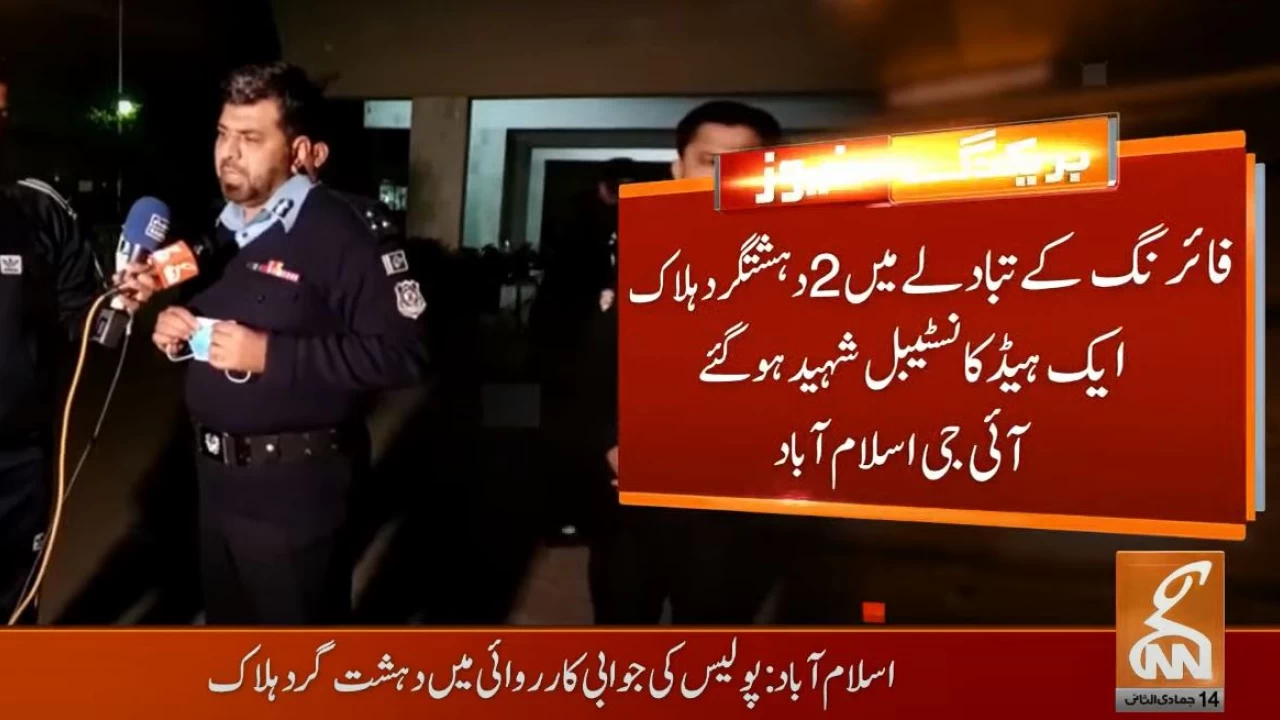 Islamabad: Two alleged terrorists were killed while a police head constable was martyred in crossfire between the police and suspects at a police picket on Monday, police said.
Some policemen were performing duty at Jilania police check post in Sector G-8 when two motorcylists reached there and opened fire on cops.
The exchange of gunfire led to killing of two suspects. A policeman also lost his life. Two other cops suffered injuries who were shifted to a state hospital.
Senior police officers rushed to the spot. Karachi Company police are dealing the case and collecting evidence from the crime scene.
The Islamabad police chief told reporters that the incident was reported at around 9:30pm.
The suspects, who were killed, were terrorists, he said, adding they were wearing bullet proof jackets.
Under-19 World Cup: Pakistan to take on Zimbabwe today
Pakistan is the third most successful side after India and Australia in the ICC U19 Cricket World Cup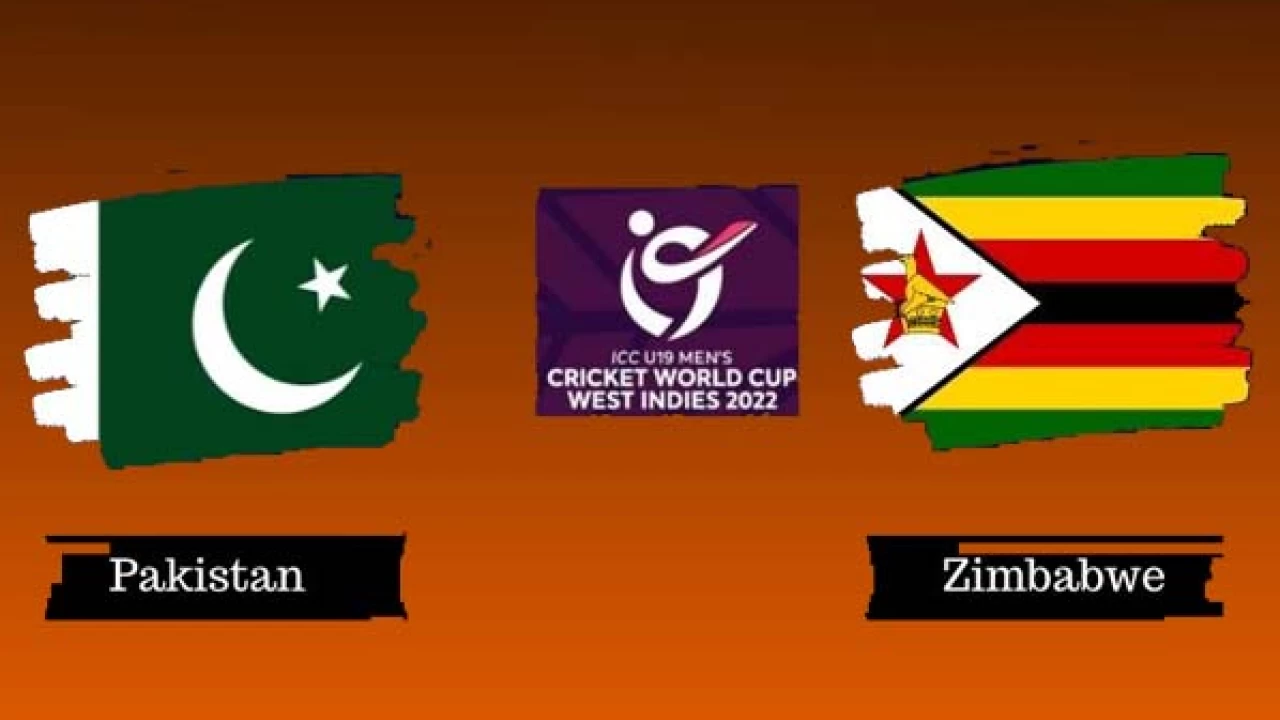 Trinidad and Tobago: Pakistan will play their first match of the tournament against Zimbabwe in the ICC Men's U19 Cricket World Cup West Indies 2022 on Monday at the Diego Martin Sporting Complex in Trinidad and Tobago.
Pakistan will then meet Afghanistan on Thursday at the Brian Lara Cricket Ground, while their last Group C fixtures will be against Papua New Guinea (PNG) on Saturday at the Queens Park Oval.
Pakistan is the third most successful side after India and Australia in the ICC U19 Cricket World Cup, which was launched in 1988 before becoming a biennial event in 1998.
Pakistan have won titles in 2004 and 2006, finished runners-up thrice in 1988, 2010 and 2014, and achieved third positions in 2000, 2008, 2018 and 2020.
Squad: Qasim Akram (captain, Central Punjab), Abdul Faseeh (Northern), Abbas Ali (Khyber Pakhtunkhwa), Ahmed Khan (Khyber Pakhtunkhwa), Ali Asfand (Central Punjab), Arham Nawab (Central Punjab), Awais Ali (Central Punjab), Faisal Akram (Southern Punjab), Haseebullah (wicketkeeper, Balochistan), Irfan Khan Niazi (Central Punjab), Maaz Sadaqat (Khyber Pakhtunkhwa), Mehran Mumtaz (Northern), Mohammad Shehzad (Southern Punjab), Rizwan Mehmood (Sindh) and Zeeshan Zameer (Sindh)
Traveling reserves: Ghazi Ghori (wicketkeeper, Sindh), Mohammad Zeeshan (Central Punjab).
Pakistan fixtures:
17 Jan - v Zimbabwe - Diego Martin Sporting Complex.
20 Jan - v Afghanistan - Brian Lara Cricket Ground.
22 Jan - v PNG - Queens Park Oval.