Sweden's first female PM Magdalena Andersson reappointed days after quitting
Sweden's first female prime minister Magdalena Andersson was reappointed on Monday days after she quit amid political turmoil and jostling ahead of elections.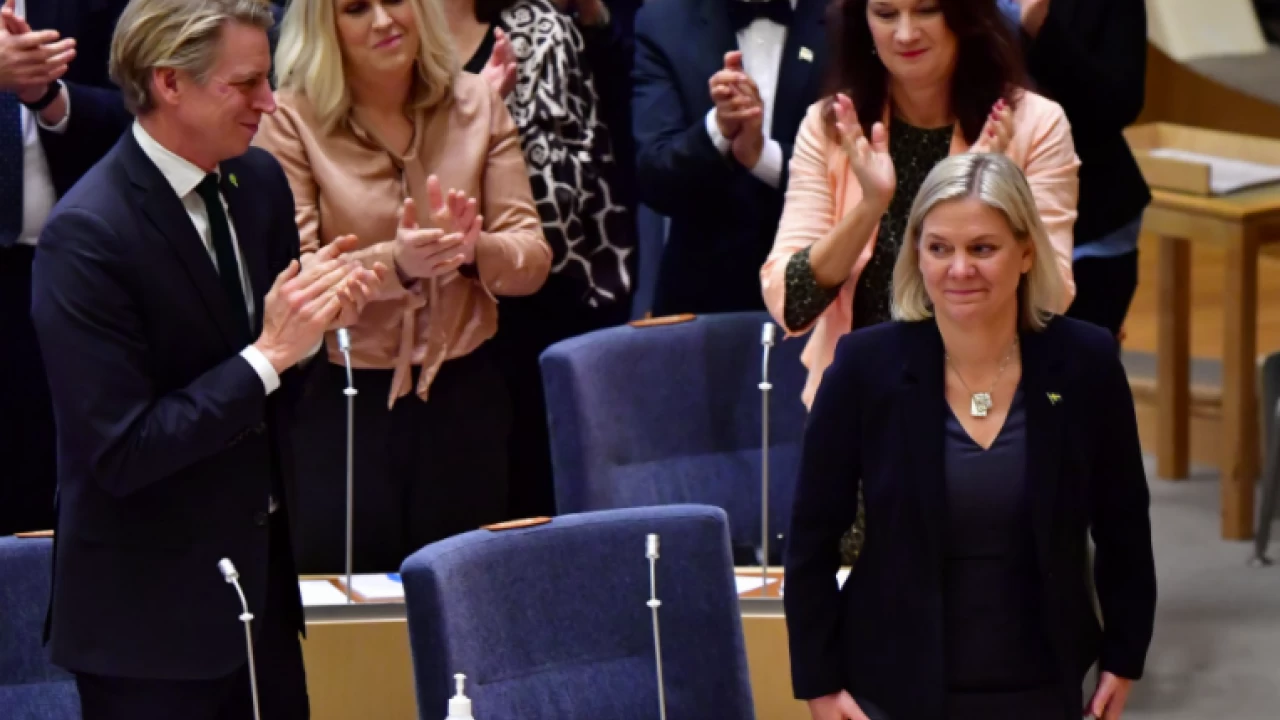 Lawmakers narrowly elected her premier for the second time in less than a week after she set out plans for a minority government made up of only her Social Democrats.
The former finance minister had won a similar vote on Wednesday but threw in the towel hours later after a junior coalition partner left the government over a lost budget vote. read more
"Like all minority governments, we will seek co-operation with other parties in parliament, and I see good opportunities to do so," Andersson, whose party holds 100 seats in the 349-seat parliament, told a news conference.
"The Social Democrats have the biggest party group in parliament by a wide margin. We also have a long tradition of cooperation with others and stand ready to do what is needed to lead Sweden forward."
The leader of the right-wing opposition Moderate Party, Ulf Kristersson, described the incoming administration as a "nine-month caretaker government" and said it would not be able to achieve much in the run-up to elections due in September 2022.
Andersson will have to lead one of Sweden's weakest governments in recent decades, and govern on a budget in part formulated by three opposition parties, including the anti-immigration Sweden Democrats, whose gains over the past decade lie at heart of Sweden's political turmoil.
Parliament adopted budget amendments put forward by the opposition last week which heavily reshaped government spending plans.
The Social Democrats have been in power since 2014 supported by parties united by little else than their desire to keep the Sweden Democrats from influencing policy.
The centre-right opposition has struggled to gather enough votes to form a majority government and polls suggest there may be little shift in the political calculus in the next election.
Andersson will face major challenges.
Gang violence plagues the suburbs of major cities. The health service barely coped with the pandemic and needs strengthening, while the government will need to manage a promised transition to a zero-emissions economy.
SOURCE: REUTERS
Two alleged terrorists killed, cop martyred in Islamabad face-off
Two motorcyclists opened fire on policemen at a picket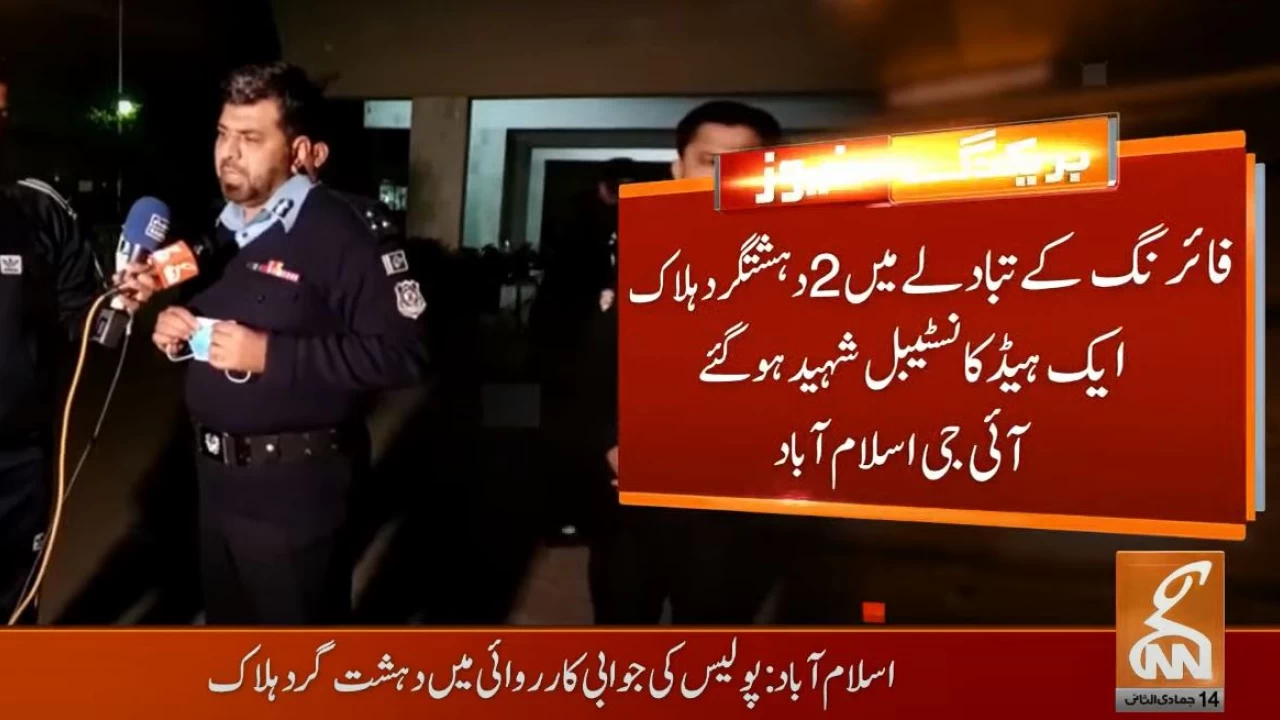 Islamabad: Two alleged terrorists were killed while a police head constable was martyred in crossfire between the police and suspects at a police picket on Monday, police said.
Some policemen were performing duty at Jilania police check post in Sector G-8 when two motorcylists reached there and opened fire on cops.
The exchange of gunfire led to killing of two suspects. A policeman also lost his life. Two other cops suffered injuries who were shifted to a state hospital.
Senior police officers rushed to the spot. Karachi Company police are dealing the case and collecting evidence from the crime scene.
The Islamabad police chief told reporters that the incident was reported at around 9:30pm.
The suspects, who were killed, were terrorists, he said, adding they were wearing bullet proof jackets.
10 members of PCB staff members test positive for coronavirus
The cricket board has already administered the booster dose of the coronavirus vaccine to its staff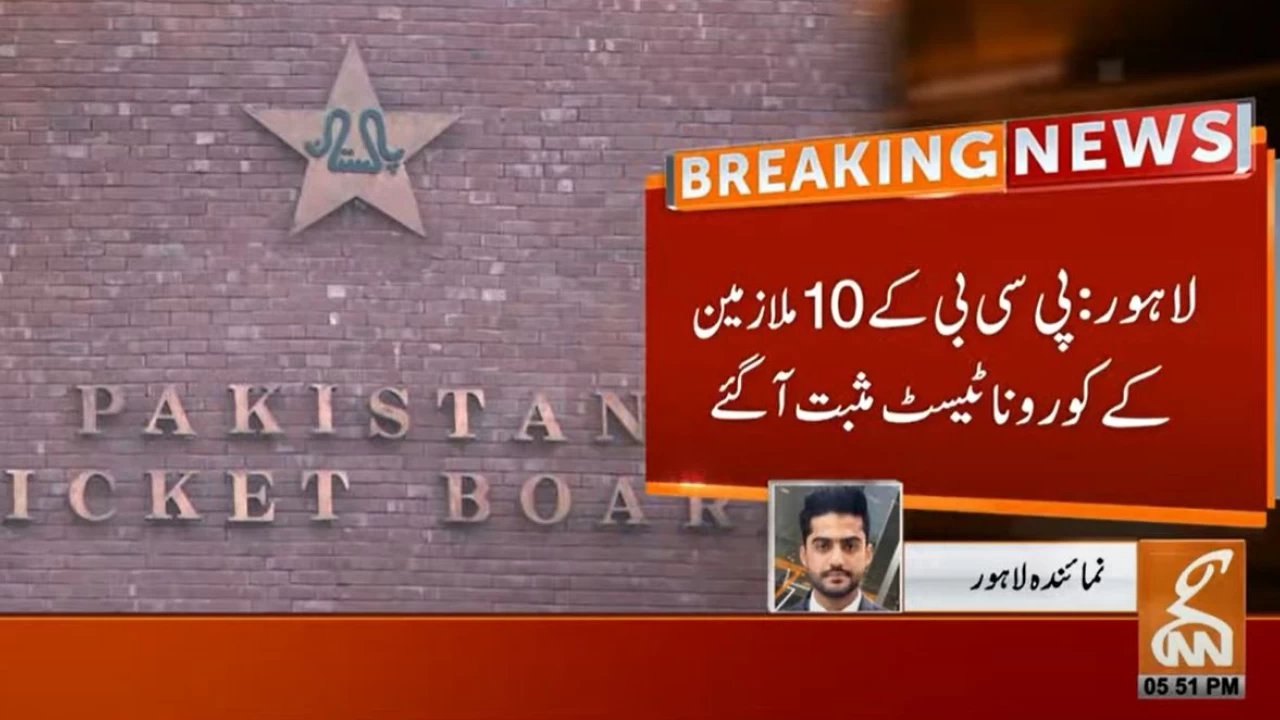 Lahore: The Pakistan Cricket Board (PCB) on Monday has confirmed 10 positive cases of COVID-19 among its staff members.
According to an official statement released by the board in this regard, five members of the PCB staff, while five ground employees have tested positive for the virus.
The infected members have been isolated after their tests came positive, the board said in the statement, adding that the tests were conducted last week.
It is pertinent to mention here that the cricket board has already administered the booster dose of the coronavirus vaccine to its staff.
The PCB has said that all coronavirus standard operating procedures (SOPs) will be followed and all meetings will be virtual, while the staff will strictly abide by the protocols.
PM's article on State of Madina, the fundamental for Muslims to follow: Farrukh Habib
'These rules were setup for all times, for the betterment of an individual, a society and a nation'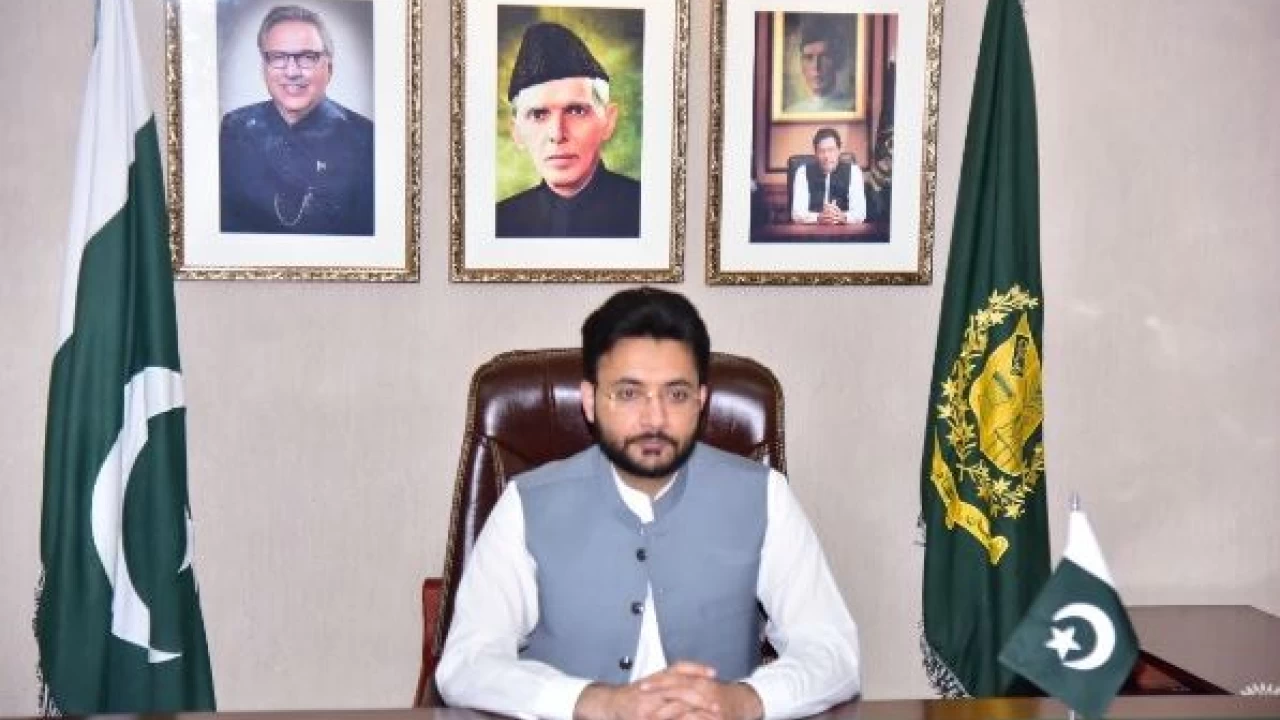 Islamabad: Minister of State for Information and Broadcasting, Farrukh Habib Monday said that the article by Prime Minister Imran Khan on the establishment of State of Madina was the fundamental for every Muslim to follow.
In a tweet, he said these rules were setup for all times, for the betterment of an individual, a society and a nation.
Earlier today, Prime Minister Imran Khan stressed upon continuous struggle to embody as a nation and state the principles of Riyasat-i-Madina as laid down by the Holy Prophet (Peace Be Upon Him).
On his official twitter handle, the Premier posted his article published in English daily, the Express Tribune, titled "Spirit of Riyasat-i-Madina: transforming Pakistan".
"Explaining guiding principles of Riyasat-i-Madina as laid down by our Prophet PBUH creating the foundation of the greatest civilisation of all times. In Pak, to realize our potential today we have to struggle to embody these principles as a nation & state," the caption read.
According to Imran Khan's views expressed in his piece of writing the core of every civilization was its spiritual principles; when they died, the civilization died.
"In Islamic civilization, the manifestation of our spiritual principles happened in the Prophet's (SAW) Madina. Besides many other important principles, there were five very important guiding principles upon which the state of Madina was built. These principles are unity, justice and rule of law leading to meritocracy, strong moral and ethical foundation, inclusion of all humans in progress and prosperity, and finally, the quest for knowledge," he added.
The prime minister said to help revive the spirit of the covenant of Madina, National Rahmatul Lil 'Alamin Authority (NRA) has been formed.
Highlighting the ethical and moral transformation of the people as per principles of Riyasat-i-Madina, the Prime Minister said NRA will endeavor to engage in doing good and forbidding evil by teaching seerat-al-nabi (PBUH) to our youth in schools and universities in the hope to raise the level the ethics and morals in our society.
Regarding Islam's principle of quest for knowledge, THE Prime Minister said that all sources that impact human behavior should disseminate knowledge which produces self-control, self-discipline, patience, forbearance, tolerance and a spirit of service and volunteerism.
Talking about the steps taken for the welfare of the people, Khan stated that his government allocated billions of rupees under Ehsaas Program to provide relief to the common masses.
Imran Khan reiterated to establish the rule of law, which is the most urgent of all challenges facing Pakistan.