Denver: A family in Denver, Colorado stunned everyone with their amazing snow art by making a snake snow sculpture outside their house.
Where creating a snowman is too ordinary, a resident of Denver Morn Mosley and his five siblings spent more than ten hours working on the model of a snake which they made out of snow.
The snake sculpture is about 77 feet (23 metres) long and is in the front garden of his Mr. Morn's mother's house.
The siblings first formed the shape of snake and used spray paints later to add color and shading.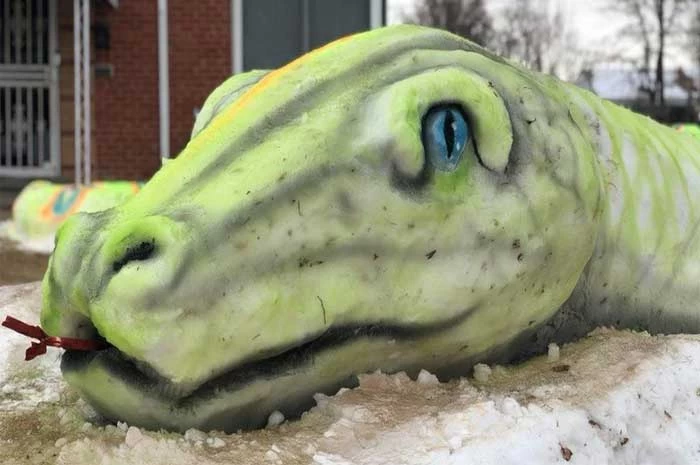 "My dad would make them with us when we were younger. We just try to have fun every now and then and create one for old times' sake," said Morn while talking to BBC.
The sculpture has gained immense popularity and several people are coming to have a look at it.
Earlier in 2019, the family got famous after tiger sculpture was widely shared on local media.