Australian Open: Stefanos Tsitsipas beats Taylor Fritz to reach quarter-finals
Estonia's Kaia Kanepi, Rafa Nadal, and Daniil Medvedev are others who have stepped into quarter-finals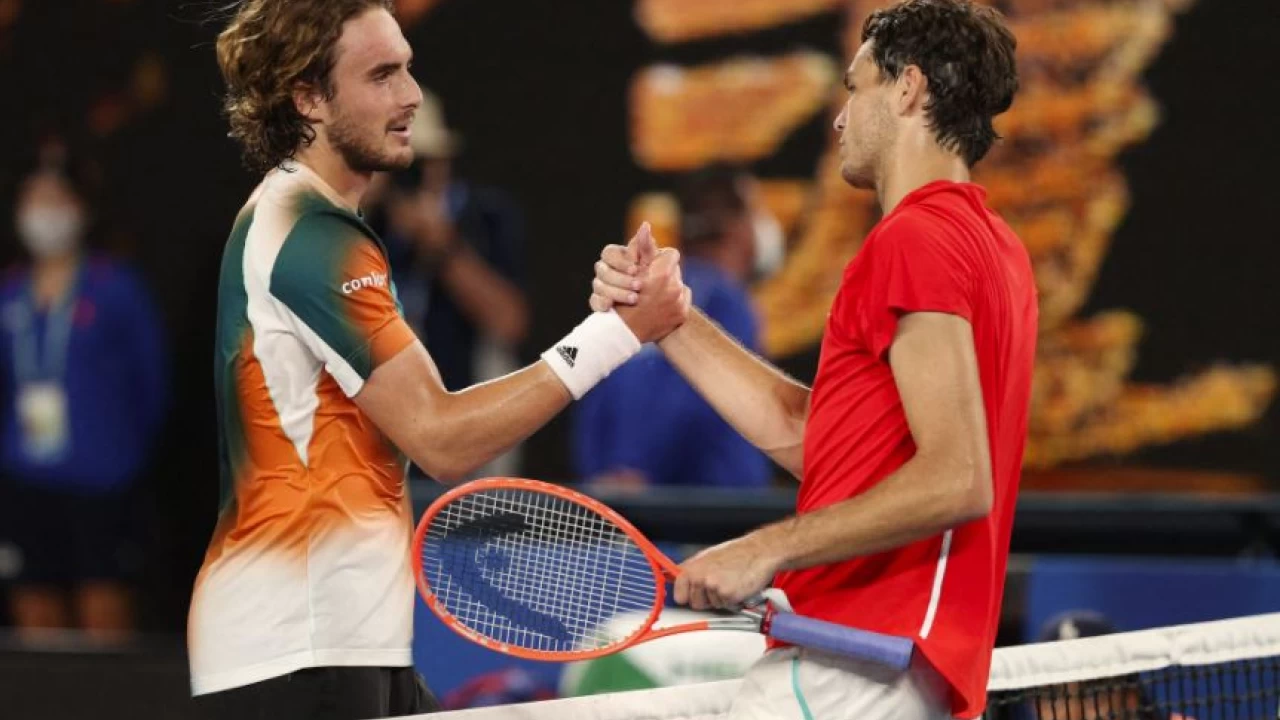 MELBOURNE: Fourth seed Stefanos Tsitsipas survived an attritional fourth-round battle with American Taylor Fritz on Monday, twice coming from a set behind to win 4-6 6-4 4-6 6-3 6-4 and reach the Australian Open quarter-finals.
At just past midnight on Rod Laver Arena the Greek ended Fritz's resistance to set up a clash with Italian Jannik Sinner when he will be seeking to reach the semi-finals here for the third time in his career.
Tsitsipas looked out of sorts and edgy at times but his greater experience on the big stage eventually told as he got the decisive break in the fifth set before claiming victory.
Fritz, playing in his first Grand Slam fourth round, converted only two of his 15 break points and will rue a missed opportunity to become the first American male to reach a Grand Slam quarter-final for two years.
"It was an epic match that's all I can say, I gave everything out there on the court today," the 23-year-old said. "I'm proud of the way I fought.
"I'm overwhelmed. It's too good to be true. I knew it was going to be physical, and I knew I had to be patient and in the end it paid off."

SOURCE: REUTERS
Balochistan set to hold local government elections tomorrow
Over 2,000 polling stations declared extremely sensitive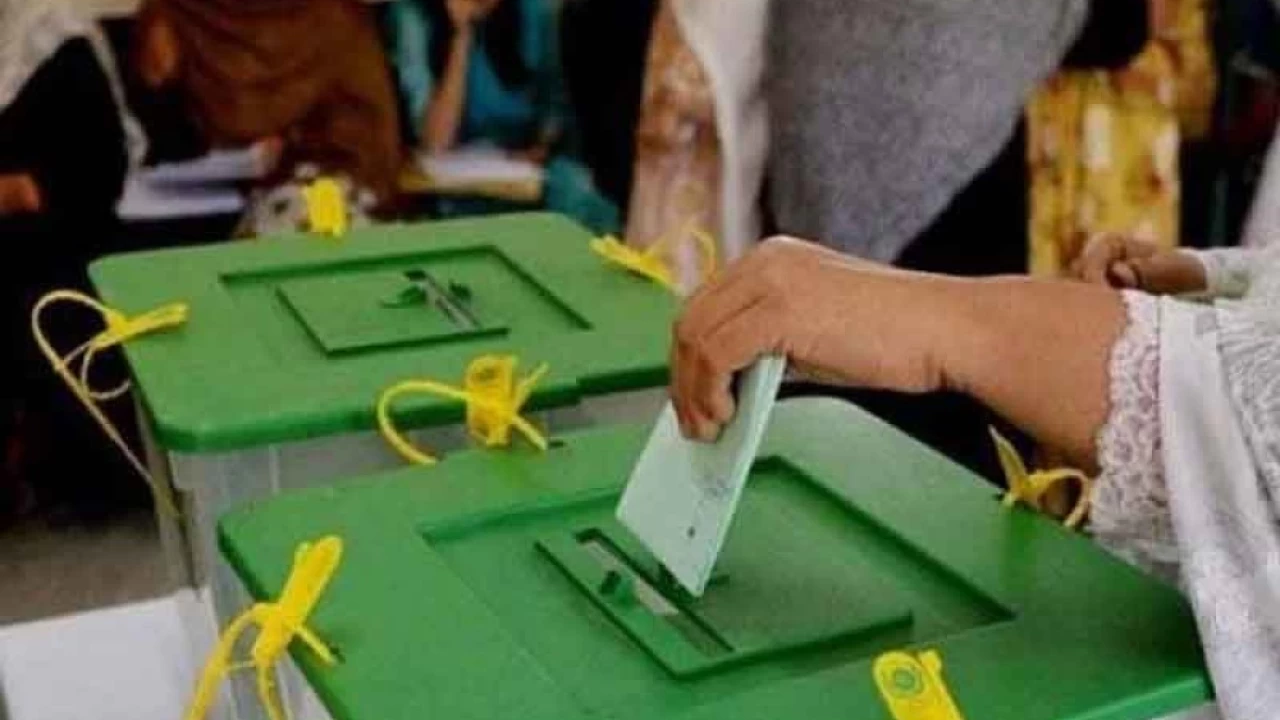 Quetta: Balochistan is all set to hold local government elections in 32 districts on May 29 (Sunday) amid tight security arrangements.
According to details, the Election Commission of Pakistan (ECP) has declared over 2,000 polling stations sensitive and the provincial government has enhanced security to avert any untoward incident during polling.
In Balochistan, a total of 17,774 candidates are contesting the LG elections. Chief Minister Balochistan, Mir Quddus Bizenjo ordered the release of Rs600 million to meet the expenses of the elections including logistics expenditures of the election staff and law enforcement agencies.
According to Provincial Election Commission, the total number of registered voters in the 32 districts is 3,552,398 with over 2,000,000 male voters and 1,546,124 female voters.
The ECP has set up 13,533 polling booths in 5,624 polling stations across 32 districts. Election results will be announced on June 2.
The voters will exercise their votes for seven Municipal Corporations, 49 Municipal Committees, and 838 Union Councils in these districts. There are 6,259 wards including 5,345 rural and 914 urban.
On the other hand, a special security plan was made to ensure peaceful and smooth polling.
Besides, 45,438 security personnel — including members of the police, Levies, Anti-Terrorist Force and Frontier Corps (FC) — will be deployed in and around polling stations. Army troops along with FC personnel would be deployed at all tentative polling stations.
Court extends interim bail of PM Shehbaz, Humza Shehbaz till June 4
The court allowed PM Shehbaz Sharif and Hamza Shehbaz to leave.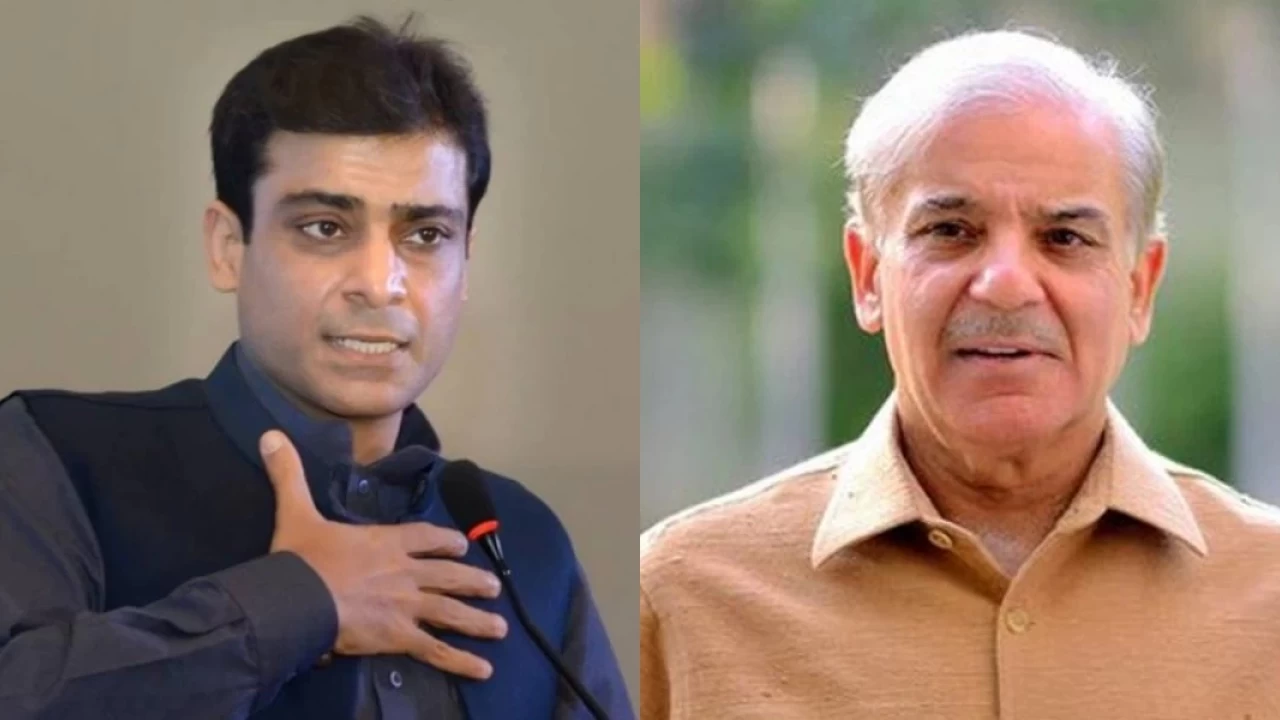 Lahore: A special court in Lahore extended on Saturday the interim bail of Prime Minister Shehbaz Sharif and his son Punjab Chief Minister Hamza Shehbaz until June 4 in the hearing of a Rs16 billion money laundering case against them.
According to details, a special court conducted a hearing of a money laundering case against Prime Minister Shehbaz Sharif and Chief Minister Punjab Hamza Shehbaz.
Prime Minister Shehbaz Sharif and Hamza Shehbaz were present in the courtroom during the hearing.
Judge Ijaz Hassan Awan expressed resentment over the FIA's investigation officer's report about arrest warrants of absconding accused Salman Shehbaz, Malik Maqsood and Tahir Naqvi.
The judge remarked that a report was submitted an year ago about sending notices to the accused to their addresses. Now, the report said that accused were not found at their concerned address. "Which of the reports to be believed", he questioned.
Shehbaz Sharif's counsel Amjad Pervaiz argued that the facts are wrong in the challan. The cases were made by using government machinery, the prosecution was aware that these could not be proved in the court, the counsel said.
The court allowed PM Shehbaz Sharif and Hamza Shehbaz to leave.
The counsel also argued over a plea for a permanent exemption to Prime Minister Shehbaz Sharif in the case.
Superyacht catches fire in British marina
No loss of life or injury was reported in the blaze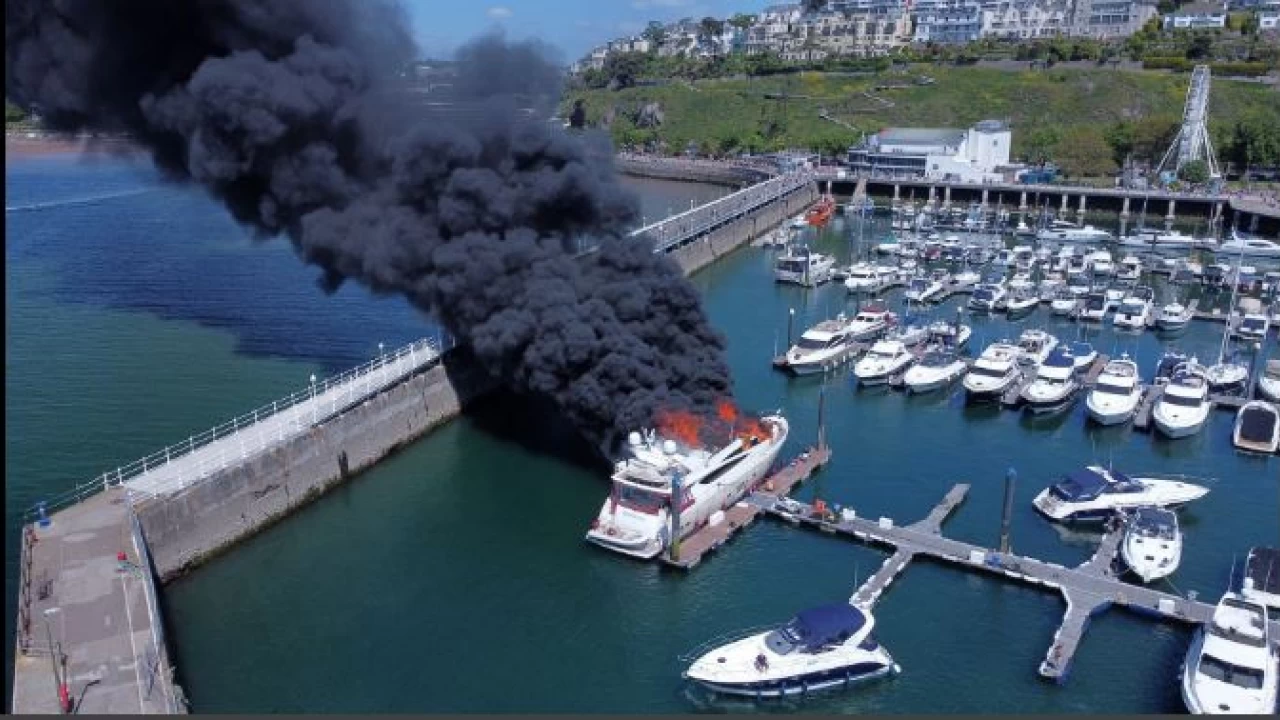 Fire ripped through a superyacht in southwest England on Saturday, sending thick plumes of black smoke into the sky and briefly releasing the burning vessel to drift across its marina.
Police and fire officials said the 85 foot (26 metre) yacht in Torquay, Devon, was "well alight" and the fire brigade said the vessel contained about 8,000 litres of diesel fuel, prompting local areas and nearby beaches to be cleared.
"Due to levels of smoke and fumes we are asking residents in the area to keep their doors and windows shut at this time," Devon & Cornwall police said. "Members of the public are also urged to avoid the area and beaches are being cleared by officers for public safety."
The police said no one had been injured in the fire and the yacht had since been secured after it broke free from its mooring. The police did not say who owned the yacht.
SOURCE: REUTERS