President approves appointment of Barrister Shehzad Atta as Attorney General
The appointment has been made in accordance with Article 100 of the constitution and rules of business.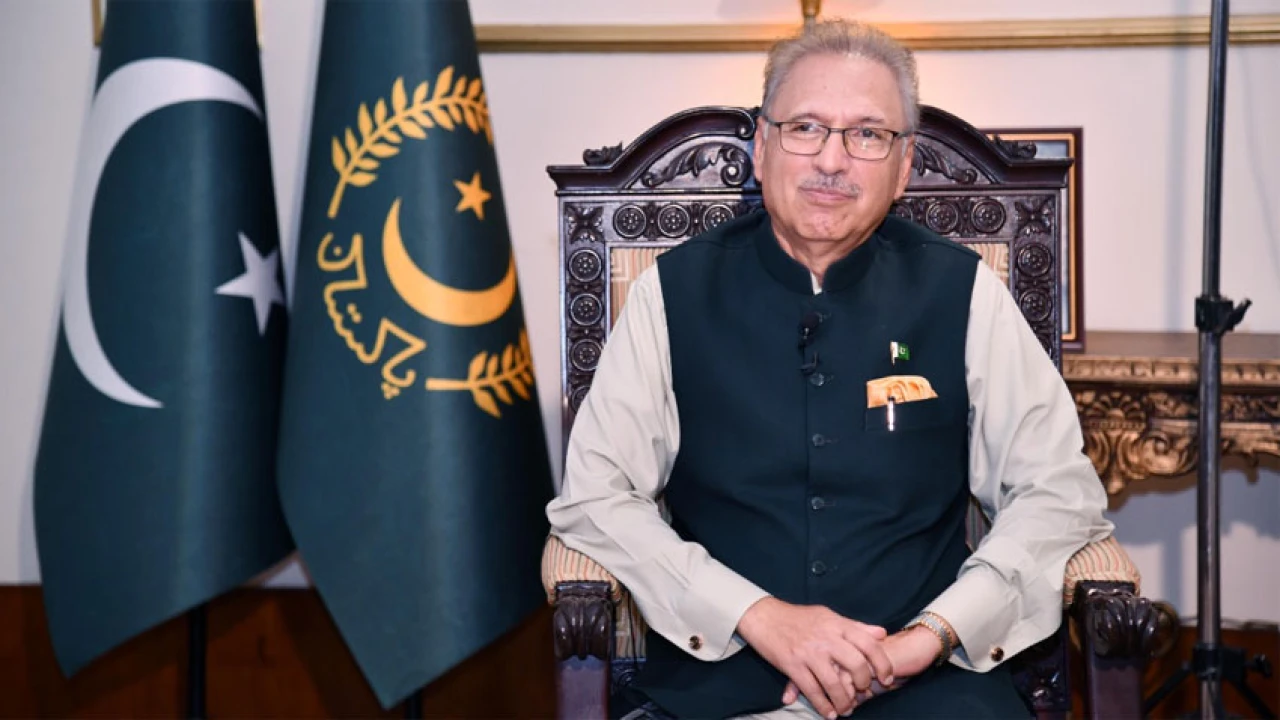 Islamabad: President Arif Alvi has Thursday approved the appointment of Barrister Shehzad Atta Elahi as the Attorney General of Pakistan.
The appointment has been made in accordance with Article 100 of the constitution and rules of business.
Shell reports highest profits in 115 years
It has heaped pressure on firms to pay more tax as households struggle with rising bills.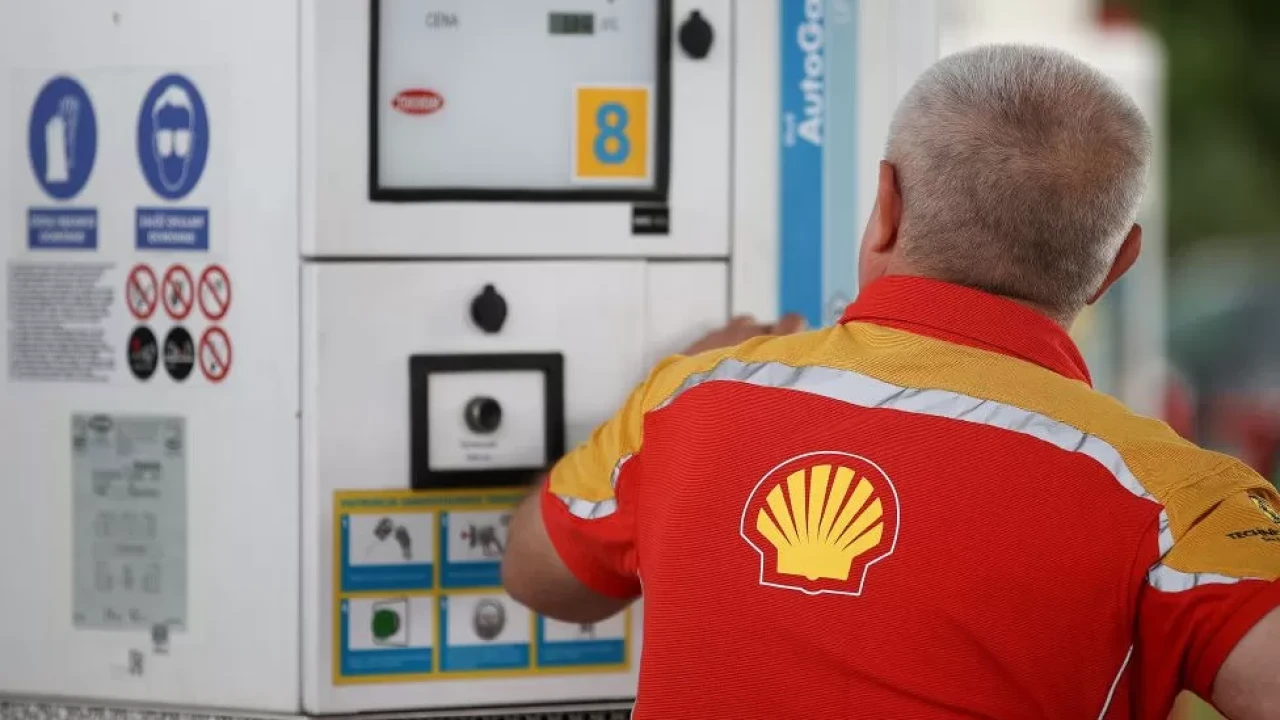 Oil and gas giant Shell has reported record annual profits after energy prices surged last year following Russia's invasion of Ukraine.
Profits hit $39.9bn (£32.2bn) in 2022, double last year's total and the highest in its 115-year history.
Energy firms have seen record earnings since oil and gas prices jumped following the invasion of Ukraine.
It has heaped pressure on firms to pay more tax as households struggle with rising bills.
Opposition parties said Shell's profits were "outrageous" and the government was letting energy firms "off the hook". They also called for the planned increase in the energy price cap due in April to be scrapped.
Energy prices had begun to climb after the end of Covid lockdowns but rose sharply in March last year after the events in Ukraine led to worries over supplies.
The price of Brent crude oil reached nearly $128 a barrel following the invasion, but has since fallen back to about $83. Gas prices also spiked but have come down from their highs.
It has led to bumper profits for energy companies, but also fuelled a rise in energy bills for households and businesses.
Last year, the UK government introduced a windfall tax - called the Energy Profits Levy - on the "extraordinary" earnings of firms to help fund its scheme to lower gas and electricity bills.
Despite the move, Shell had said it did not expect to pay any UK tax this year as it is allowed to offset decommissioning costs and investments in UK projects against any UK profits.
However, on Thursday it said was due to pay $134m in UK windfall tax for 2022, and expected to pay more than $500m in 2023.
This may look small compared to its profits but Shell only derives around 5% of its revenue from the UK - the rest is made and taxed in other jurisdictions.
However, critics point out that Shell is a UK-headquartered company and has been paying more to its shareholders that it spends on renewable investments.
The government is currently limiting gas and electricity bills so a household using a typical amount of energy will pay £2,500 a year.
However, that is still more than twice what it was before Russia's invasion, and the threshold is due to rise to £3,000 in April.
The government's windfall tax only applies to profits made from extracting UK oil and gas. The rate was originally set at 25%, but has now been increased to 35%.
Oil and gas firms also pay 30% corporation tax on their profits as well as a supplementary 10% rate. Along with the new windfall tax, that takes their total tax rate to 75%.
However, companies are able to reduce the amount of tax they pay by factoring in losses or spending on things like decommissioning North Sea oil platforms. It has meant that in recent years, energy giants such as BP and Shell have paid little or no tax in the UK.
'Fair share'
The annual profit figure far surpassed Shell's previous record set in 2008. The company also said it had paid out $6.3bn to its shareholders in the final three months of 2022, and that it planned another $4bn share buyback.
Shell chief executive Wael Sawan said that these are "incredibly difficult times - we are seeing inflation rampant around the world" but that Shell was playing its part by investing in renewable technologies.
Its chief financial officer Sinead Gorman added that Shell had paid $13bn in taxes globally in 2022. It had also accounted for 11% of liquified natural gas shipments into the EU, easing pressure on supplies caused by sanctions on Russia.
Labour's shadow climate change secretary Ed Miliband said: "As the British people face an energy price hike of 40% in April, the government is letting the fossil fuel companies making bumper profits off the hook with their refusal to implement a proper windfall tax.
"Labour would stop the energy price cap going up in April, because it is only right that the companies making unexpected windfall profits from the proceeds of war pay their fair share."
Liberal Democrat leader Ed Davey said: "No company should be making these kind of outrageous profits out of Putin's illegal invasion of Ukraine.
"They must tax the oil and gas companies properly and at the very least ensure that energy bills don't rise yet again in April."
SOURCE: BBC
PM inaugurates 1,100 MW K-3 nuclear power plant in Karachi
The project has been completed with assistance from China.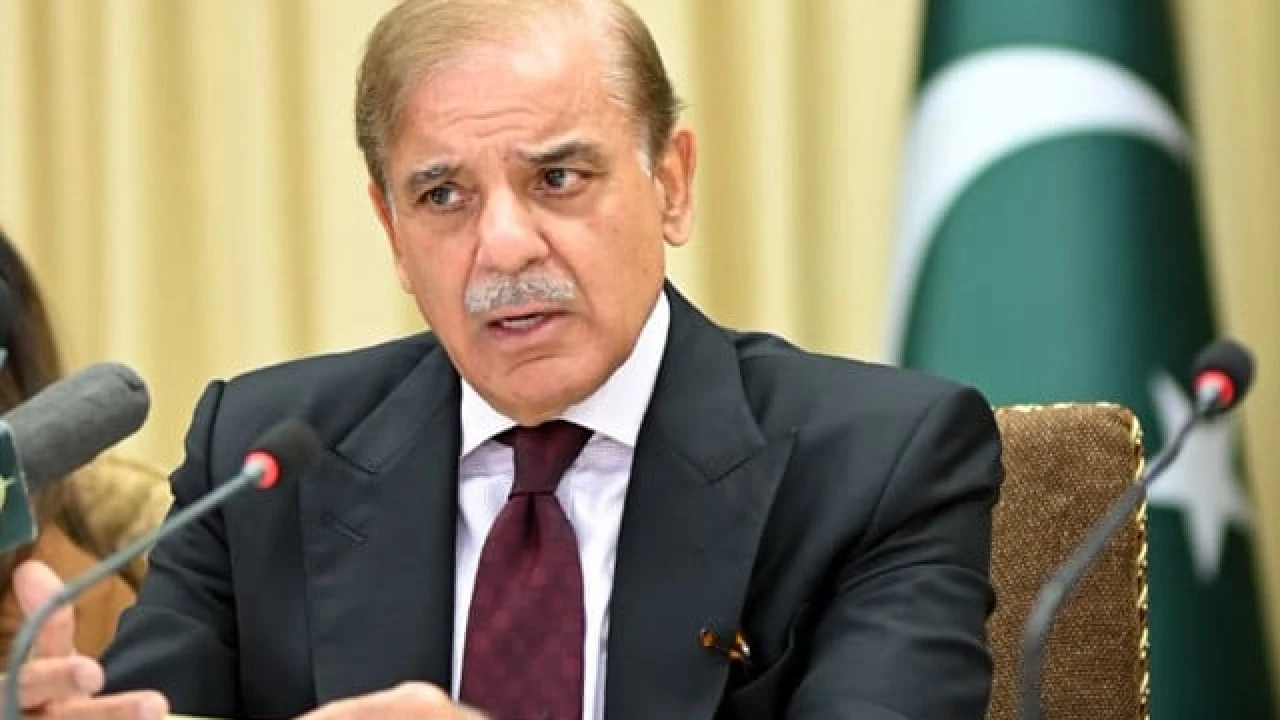 Karachi: Prime Minister Shehbaz Sharif on Thursday inaugurated K-3, the third unit of Karachi Nuclear Power Plant (KANUP), which will produce 1,100 mega watt of electricity.
The project has been completed with assistance from China.
Addressing the occasion, the prime minister said K-3 was a step forward in cooperation with Pakistan's trusted friend China.
He congratulated the scientists and workers of Pakistan and China which led to the completion of the project.
He said the staff of the Pakistan Atomic Energy Commission who contributed to the project would be invited to the Prime Minister's Office for public recognition.
The prime minister said in view of $27 billion energy import bill, Pakistan required alternative and cheaper sources of energy including solar, wind, hydel and nuclear.
He said Pakistan was gifted with enormous resources with the potential of producing 60,000 mega watts through hydel power, however, regretted that the power generation stood merely at 10,000 megawatt.
He recalled that the project of KANUP was finalized during the tenure of then prime minister Nawaz Sharif and expressed gratitude to the government of China for extending cooperation in this regard.
Shehbaz Sharif mentioned that the electricity projects under the China-Pakistan Economic Corridor were greatly contributing to the country's energy demands through the production of thousands of megawatts.
Director General International Atomic Energy Agency (IAEA) Rafael Mariano Grossi in a video message emphasized the importance of using safe use of nuclear energy as Pakistan faced challenges of climate change.
Chairman Pakistan Atomic Energy Commission Raja Ali Raza Anwar said National Electric Power Regulatory Authority had declared KANUP as a high power producing facility with its 27.15 percent production.