PML-N to kick-start 'Mehangai Mukao March' today 
The march will start from PML-N secretariat in Model Town at 2:00 pm and reach Islamabad on March 28.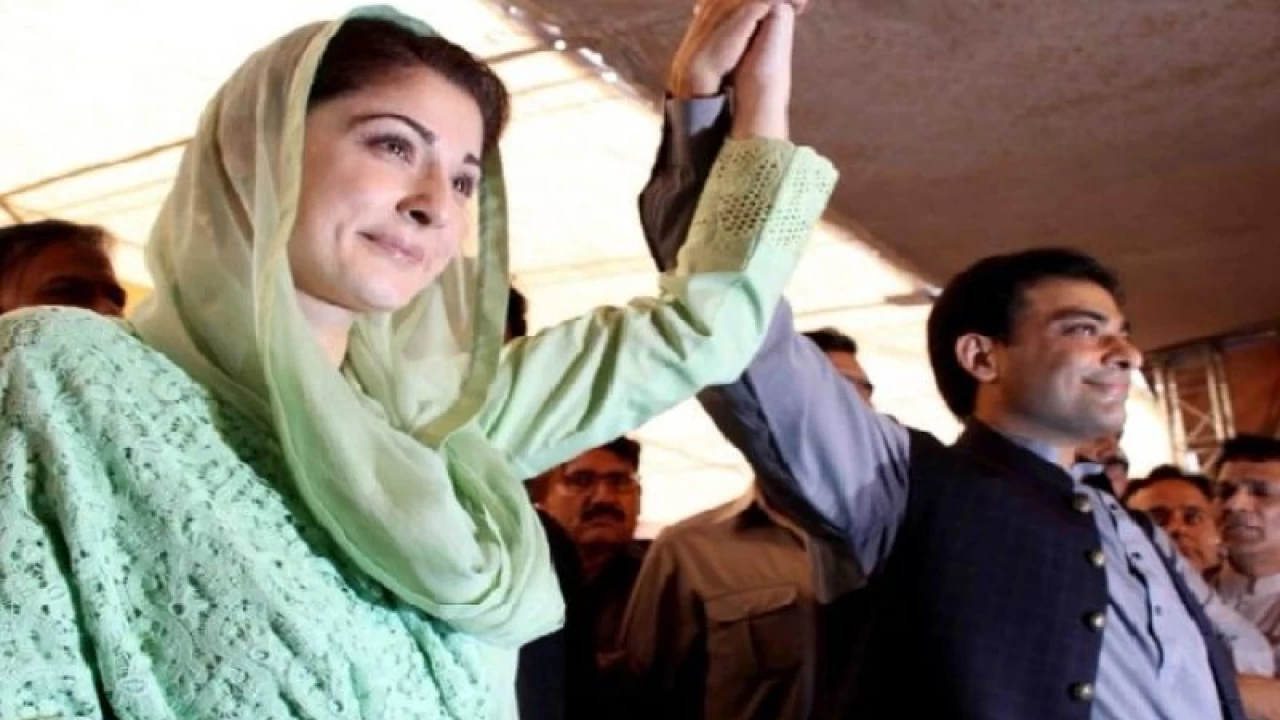 Lahore: Pakistan Muslim League-Nawaz (PML-N) is all set to start its long-awaited march from Lahore today (Saturday), with a focus on protesting the rising inflation in the country.
According to details, the march will start from PML-N secretariat in Model Town at 2:00 pm and reach Islamabad on March 28. The long march may stay there for two or more days.
A special container for Maryam Nawaz and Hamza Shehbaz Sharif is ready and would lead the march which will travel on GT Road and all the party leaders, MNAs, MPAs, ticket holders and district heads were directed to start mobilising workers and supporters to reach the welcome camps as per the new schedule.
The marchers will stay at Gujranwala and several rallies that will be taken out from Narowal and other cities. The opposition rallies from Balochistan will also reach DI Khan today.
Moreover, a caravan from Azad Kashmir will head to Islamabad.
It is pertinent to mention here that former Prime Minister Nawaz Sharif had permitted the change of the date of the march, which was earlier scheduled to start on March 24.
The decision to change the schedule of the long march named 'Mehngai Mukao March' was taken in an online party meeting chaired by PML-N President Shehbaz Sharif.
Reports quoting sources said Maryam Nawaz allotted different colours to the female parliamentarians and they were asked to mobilise female workers.
The female party leaders who were assigned responsibilities for the upcoming event included MPA Hina Pervaiz Butt, Ayesha Raza, Kiran Dar, Sania Ashiq, Sumbal Malik Hussain, Ayesha Ghous Pasha, Bushra Butt, Kanwal Pervez, Rukhsana Kausar and Rahat Afza.
Sources added that the party leadership had also directed the male parliamentarians, ticket holders and local leaders to bring at least 1,000 male and 250 female workers with them.
Moreover all the leaders have been directed to move in groups with their workers to avoid any possible arrest and to break any siege.
Besides, the workers were also directed to stage sit-in wherever they were stopped.
It may be recalled that regarding today's long march, PML-N Vice President Maryam Nawaz and Opposition Leader in Punjab Assembly Hamza Shahbaz had also addressed their workers in Model Town Lahore yesterday.