Doctor Strange in the Multiverse of Madness
"This is another sensational Marvel opening, by Marvel's own dominant standard,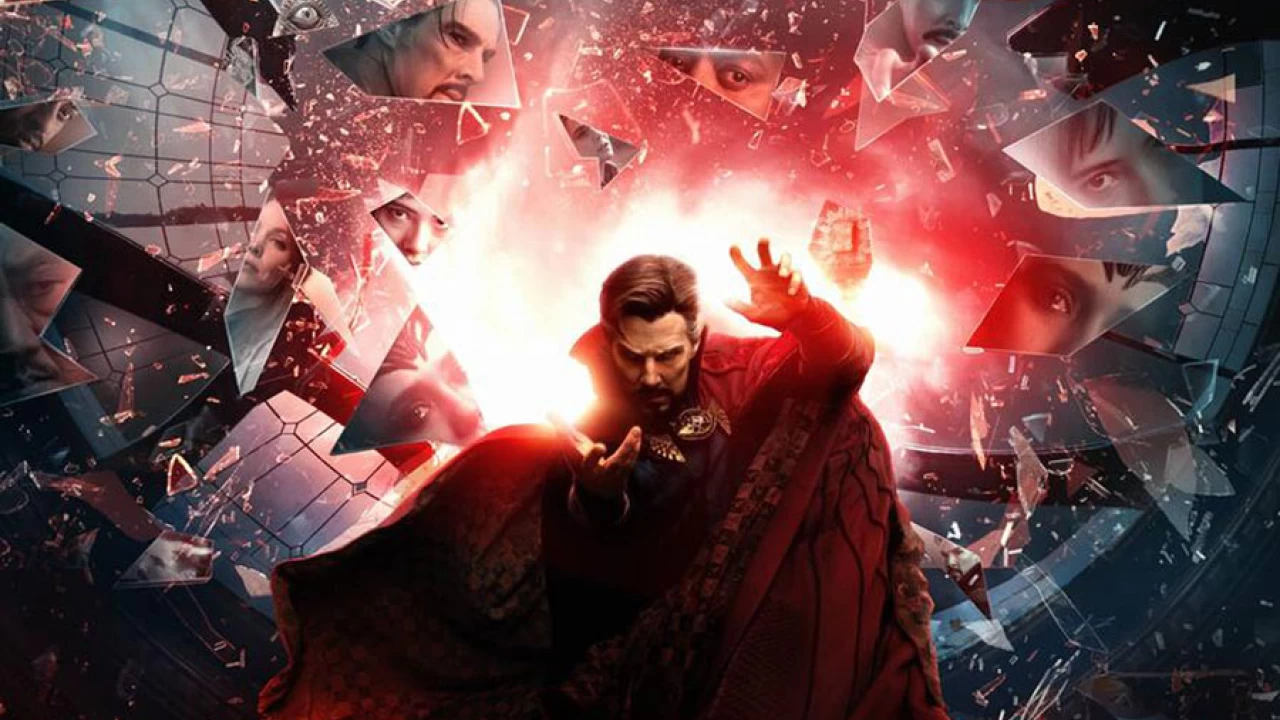 Hollywood: "Doctor Strange in the Multiverse of Madness" enjoyed a blockbuster opening over the weekend, taking in an estimated $185 million, industry watcher Exhibitor Relations reported Sunday.
That represented the biggest opening weekend of the year, the second-biggest of the pandemic era, and the 11th biggest all-time, analysts said.
"This is another sensational Marvel opening, by Marvel's own dominant standard," said David A. Gross of Franchise Entertainment Research.
The superhero sequel, directed by Sam Raimi and distributed by Disney, again stars Benedict Cumberbatch in the title role, backed by Elizabeth Olsen, Chiwetel Ejofor, and Rachel McAdams.
The complicated plot -- how could a multiverse story not be complicated? -- includes alternate universes, witches and sorcerers, death and revival, and even an octopus demon.
With the huge bump from "Dr. Strange," the weekend's estimated gross offered more evidence of Hollywood's return from the darkest pandemic days: It was nearly 10 times the $22 million from the same weekend last year.
"Strange" shoved Universal's animated action-comedy "The Bad Guys" out of the top spot where it had resided for two weeks. The DreamWorks Animation production took in $9.8 million for the Friday-through-Sunday period.
In third, also down one spot from last weekend, was Paramount's family-friendly "Sonic the Hedgehog 2," at $6.2 million.
Warner Bros.' "Fantastic Beasts: The Secrets of Dumbledore," the latest episode in the "Harry Potter" prequel series, also slipped a notch, to fourth, at $4 million.
And with multiverse-based films seemingly everywhere, A24's "Everything Everywhere All at Once" held to the fifth spot, at $3.3 million. Michelle Yeoh stars as a beleaguered laundromat owner who is called on to save, well, pretty much everything.
Rounding out the top 10 were:
"The Northman" ($2.8 million)
"The Lost City" ($2.5 million)
"The Unbearable Weight of Massive Talent" ($1.5 million)
"Memory" ($1.2 million)
"Father Stu" ($800,000)
Pakistani 'Joyland' wins Cannes 'Queer Palm' award
It is the first-ever Pakistani competitive entry at the Cannes festival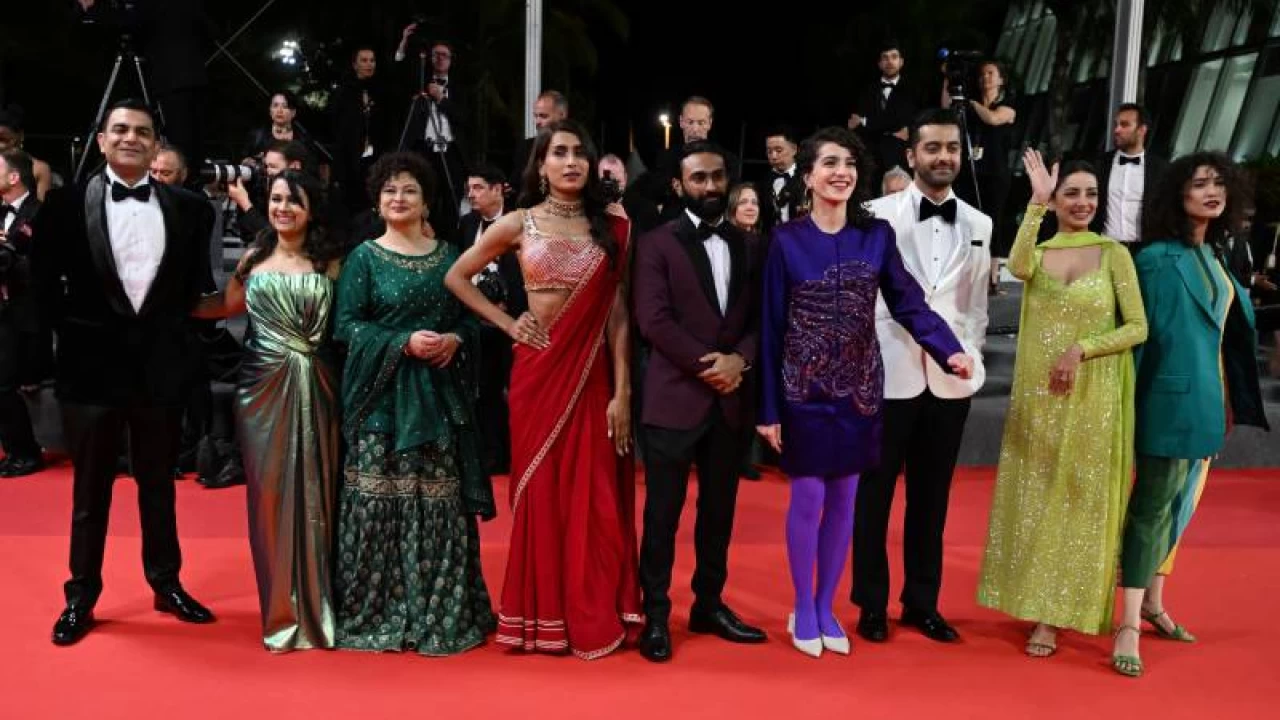 Cannes: A Pakistani movie featuring a daring portrait of a transgender dancer in the Muslim country on Friday won the Cannes "Queer Palm" prize for best LGBT, "queer" or feminist-themed movie, the jury head told AFP.
"Joyland" by director Saim Sadiq, a tale of the sexual revolution, tells the story of the youngest son in a patriarchal family who is expected to produce a baby boy with his wife.
He instead joins an erotic dance theatre and falls for the troupe's director, a trans woman.
It is the first-ever Pakistani competitive entry at the Cannes festival and on Friday also won the Jury Prize in the "Un Certain Regard" competition, a segment focusing on young, innovative cinema talent.
"It's a very powerful film, that represents everything that we stand for," "Queer Palm" jury head, French director Catherine Corsini, told AFP.
- 'Blown away' -
Corsini herself took the award last year with "La Fracture", which features a lesbian couple's relationship against the backdrop of the "Yellow Vest" movement in France.
"'Joyland' will echo across the world," Corsini said. "It has strong characters who are both complex and real. Nothing is distorted. We were blown away by this film."
The "Queer Palm" has been won by big-name directors in the past and attracted top talent to its juries, but has no official place at the world's top film festival.
Awards for films with lesbian, gay, bisexual, transgender, and queer content are already an integral part of other major movie gatherings, including Berlin which has handed out its "Teddy Award" since 1987, and made it part of its official programme.
Not so at Cannes, where the festival's leadership will not even allow the "Queer Palm" -- which has been running for a decade -- to set up shop in its main building, the Palais du Festival.
"It makes me sad that the festival is still cold-shouldering the Queer Palm," Corsini said.
Past winners of the prize, created in 2010 by critic Franck Finance-Madureira, include Todd Haynes for "Carol" and Xavier Dolan for "Laurence Anyways".
"Joyland" beat off several other strong entries, including "Close" by Belgian director Lukas Dhont and "Tchaikovsky's Wife" by Kirill Serebrennikov, both hot contenders for the Cannes Festival's top Palme d'Or award which will be announced on Saturday.
"Joyland" left Cannes audiences slack-jawed and admiring and got a standing ovation from the opening night's crowd.
- 'Very schizophrenic' -
Part of the surprise stemmed from the discovery by many at Cannes that Pakistan is one of the first nations to have given legal protection against discrimination to transgender people.
In 2009, Pakistan legally recognised a third sex, and in 2018 the first transgender passport was issued.
"Pakistan is very schizophrenic, almost bipolar," director Saim Sadiq told AFP in an interview.
"You get, of course, prejudice and some violence against a particular community on the one hand, but you also get this very progressive law which basically allows everyone to identify their own gender, and also identifies a third gender," he said.
For its short film award, the "Queer Palm" jury picked "Will You Look At Me" by Chinese director Shuli Huang.
The diary-type film, set in the film-maker's hometown, shows a traditional society in which parents care more about their reputation than about their gay children's happiness.
SOURCE: AFP
More than 200 cases of monkeypox worldwide: EU disease agency
The United Kingdom has 71 confirmed cases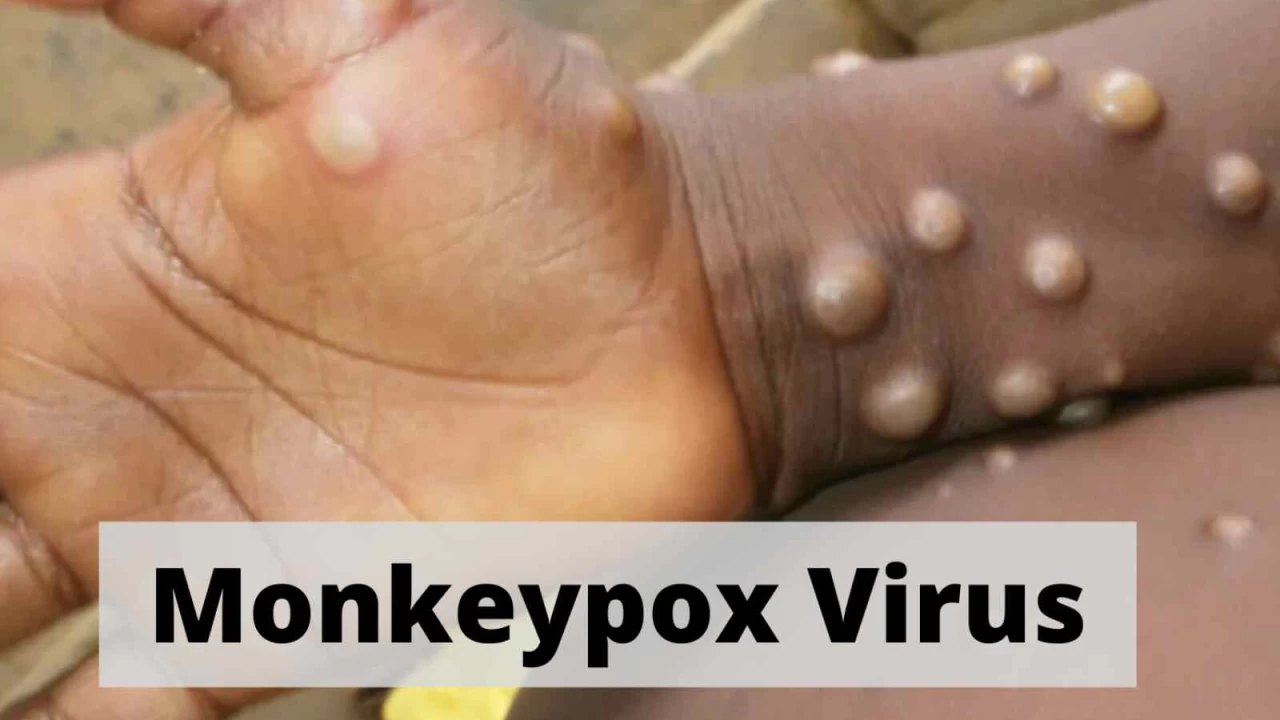 Stockholm: The number of confirmed cases of monkeypox worldwide has reached 219 outside of countries where it is endemic, according to an update released by the European Union's disease agency.
More than a dozen countries where monkeypox is unusual, mostly in Europe, have reported at least one confirmed case, the European Centre for Disease Prevention and Control (ECDC) said in an epidemiological note released Wednesday night.
"This is the first time that chains of transmission are reported in Europe without known epidemiological links to West or Central Africa, where this disease is endemic," the note said.
It added that most of the cases were detected in young men, self-identifying as men who have sex with men.
The United Kingdom – where monkeypox's unusual appearance was first detected in early May – currently has the largest bulk of confirmed cases, 71.
It is followed by Spain with 51 cases and Portugal, 37.
Outside of Europe, Canada has 15 and the United States has nine.
The total number of cases reported Wednesday has increased fivefold since its first count on May 20, when the EU agency said there were 38 cases.
Contagion risk is "very low", the ECDC said earlier this week, but warned that people who have had multiple sexual partners – regardless of sexual orientation – are more at risk.
"The clinical presentation is generally described to be mild," it said, adding that there has been no deaths.
Monkeypox – a less severe disease compared to its cousin smallpox – is endemic in 11 countries in West and Central Africa.
It spreads by a bite or direct contact with an infected animal's blood, meat or bodily fluids, and initial symptoms include a high fever before quickly developing into a rash.
People infected with it also get a chickenpox-like rash on their hands and face.
No treatment exists but the symptoms usually clear up after two to four weeks, and it is not usually fatal.
Maria Van Kerkhove, the emerging disease lead for the World Health Organization, said Monday that monkeypox is a "containable situation".
SOURCE: AFP
Israeli forces shoot and kill Palestinian teen in West Bank: health ministry
The death raises to five the number of Palestinian teenagers killed during Israeli military operations in the West Bank in a month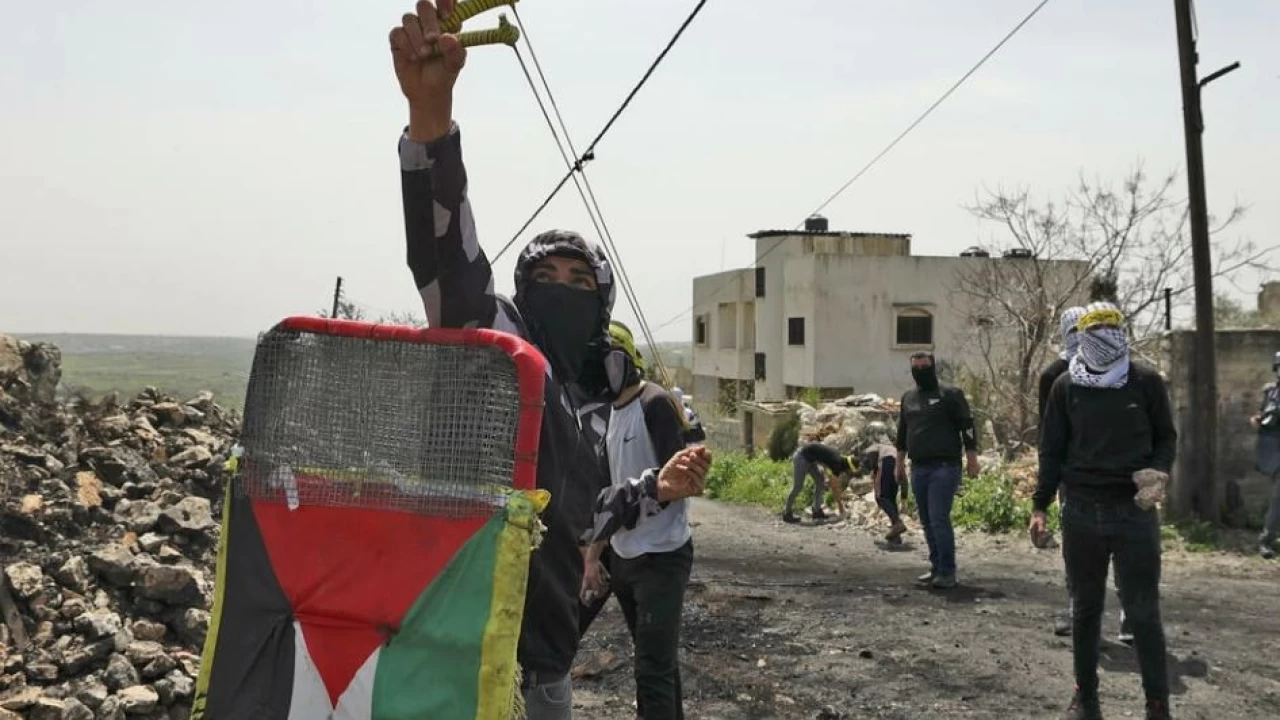 The Palestinian Health Ministry said Israeli forces shot and killed a teenager during an operation in a town near Bethlehem in the occupied West Bank.
The ministry identified the slain teen Zaid Ghunaim, 15. It said he was wounded by Israeli gunfire in the neck and back and doctors failed to save his life.
The death raises to five the number of Palestinian teenagers killed during Israeli military operations in the West Bank in a month. Israeli-Palestinian violence has intensified in recent weeks with near-daily arrest raids in Palestinian-administered areas of the West Bank and tensions around a Jerusalem holy site sacred to both Muslims and Jews.
The official Palestinian news agency, Wafa, cited witnesses as saying Ghunaim came upon the soldiers in al-Khader and tried to ran away but the troops fired at him. Online videos purportedly of the aftermath of the shooting show bloodstains near a white car parked in a passageway.
There was no immediate comment from the Israeli military, which has stepped up its operations in the West Bank in response to a series of deadly attacks inside Israel.
Palestinian Prime Minister Mohammad Shtayyeh said Israeli forces "deliberately" shot at Ghunaim with the intention to kill him.
On Sunday, Israeli ultranationalists plan to march through the main Muslim thoroughfare of the Old City of Jerusalem. The compound houses Al-Aqsa Mosque, the third holiest site in Islam. The hilltop site is also the holiest for Jews, who refer to it as the Temple Mount.
The march is meant to celebrate Israel's capture of east Jerusalem in the 1967 Mideast war. Israel subsequently annexed the area in a step that is not internationally recognized. The Palestinians claim east Jerusalem as the capital of a future state.
SOURCE: AP NEWS