UAE telecoms group e& acquires $4.4bn Vodafone stake
Vodafone says it looks forward to building a long-term relationship with e&
Emirates Telecommunications Group Company PJSC (ETISALAT.AD), now known as e&, has acquired a 9.8% stake in Vodafone (VOD.L) for $4.4 billion, it said on Saturday.
The move comes days after e& said it was looking to expand into new markets in Africa, Europe and Asia and in areas outside telecoms such as financial technology as its seeks to drive growth. read more
Vodafone, like all mobile operators, has been struggling in its more mature markets, where competition and regulation have pushed prices lower.
Net debt at the group has reached 44.3 billion euros ($46.1 billion), and its Chief Executive Nick Read is under pressure to simplify its portfolio and improve returns after a more than 20% slide in its share price since he took over in 2018.
Vodafone said it looked forward to building a long-term relationship with United Arab Emirates-based e&.
"We continue to make good progress with our long-term strategic plans and will provide an update in our FY22 Results announcement on 17 May," it said in a statement.
E& said it had made the investment to gain "significant exposure to a world leader in connectivity and digital services".
It added it had no intention of making an offer to buy Vodafone, saying it is fully supportive of the company's current business strategy and its board and existing management team.
"We see this investment as a good opportunity for e& and its shareholders as it will allow us to enhance and develop our international portfolio, in line with our strategic ambition," said CEO Hatem Dowidar.
The UAE firm recently separated its business into consumer services-focused e& life, e& enterprise, providing digital services to government and business, and telecoms arm Etisalat, which its CEO said is the world's seventh largest by market capitalisation.
SOURCE: REUTERS
Pakistan committed to promote environment of peace, stability in South Asia
"Pakistan adheres to the latest international standards on export controls and maintains the highest standards of nuclear safety and security"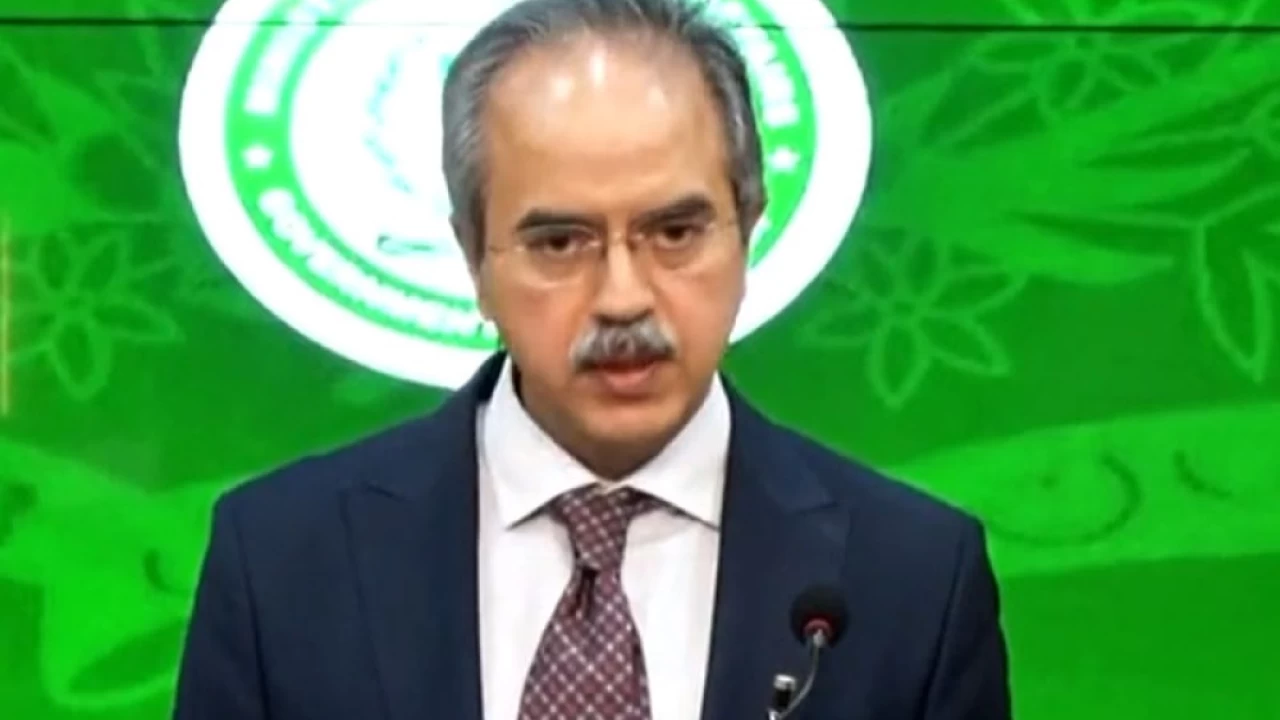 Islamabad: Pakistan is committed to the promotion of an environment of peace and stability in South Asia while preserving its capability to ward off aggression or adventurism in any form.
In a press release in connection with Youm-e-Takbeer being observed on Saturday, Foreign Office Spokesperson Asim Iftikhar said the tests conducted in 1998 not only demonstrated the resolve of the Pakistani nation to safeguard the country's territorial integrity, independence, and sovereignty, but also the desire to preserve strategic balance in South Asia.
He said we are partners in international efforts to strengthen the global non-proliferation regime based on the principles of non-discrimination and equal security for all states.
The spokesperson said Pakistan adheres to the latest international standards on export controls and maintains the highest standards of nuclear safety and security.
He also paid tributes to its scientists, engineers and technicians in ensuring Pakistan's security saying that the nation also deeply appreciates the contributions of Pakistan's nuclear programme to the country's socio-economic development.
Shehroze Kashif becomes youngest-ever to summit top five highest mountain peaks
He achieved the feat on Saturday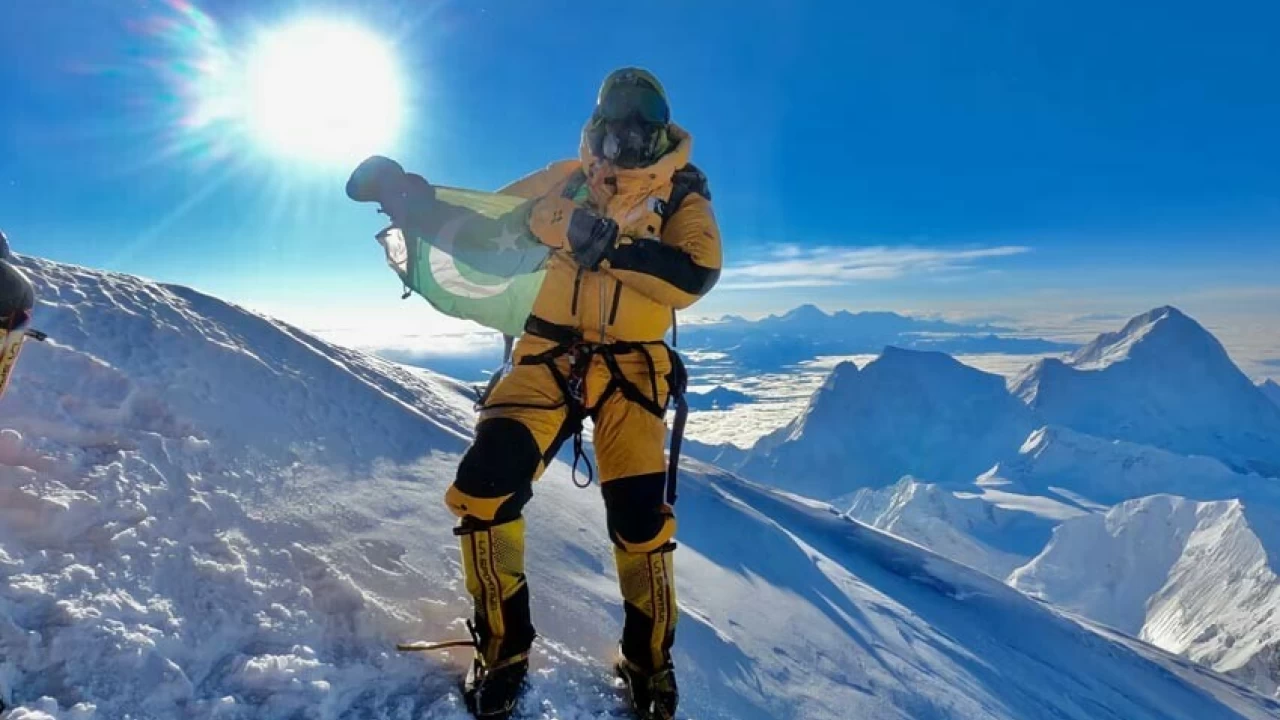 Islamabad: Pakistan's Shehroze Kashif became the youngest mountaineer ever to scale top five highest mountain peaks in the world.
Shehroze aka 'The Broad Boy' achieved the unique feat after summiting 8463m-high Makalu – the fifth highest mountain in the world.
This is his third summit of a mountain over 8000m in this month. On May 16, Kashif summited the 8516m-high Lhotse is Nepal.
On May 6, Kashif summited the 8586m-high Kangchenjunga Mountain, which is the world's third-highest mountain.
He is the only Pakistan mountaineer to summit three mountains over 8000m in a month.
Kashif was the first Pakistani, and also the youngest man ever, to summit the Kanchenjunga Mountain. He also holds two Guinness records of the youngest ever to summit both K2 and Mount Everest.
On July 27, 2021, Kashif summited K2, the second tallest peak in the world. He scaled the 8,611-metre high peak with the aid of bottled oxygen. Before Kashif, Sajid Sadpara, the son of the legendary climber Muhammad Ali Sadpara, was the youngest person to have climbed K2 at the age of 20.
Earlier, he scaled the world's highest peak, Mount Everest, at the age of 19.
The young mountaineer who hails from Lahore started climbing at the age of 11. His first summit was Makra Peak (3885m). At 12, he climbed the 4080m Musa Ka Massalah and 4600m Chembra peak.
Youm-e-Takbeer being observed today with national zeal, fervour
This year theme of the day is "Na Jhuky thay na Jhuken gay".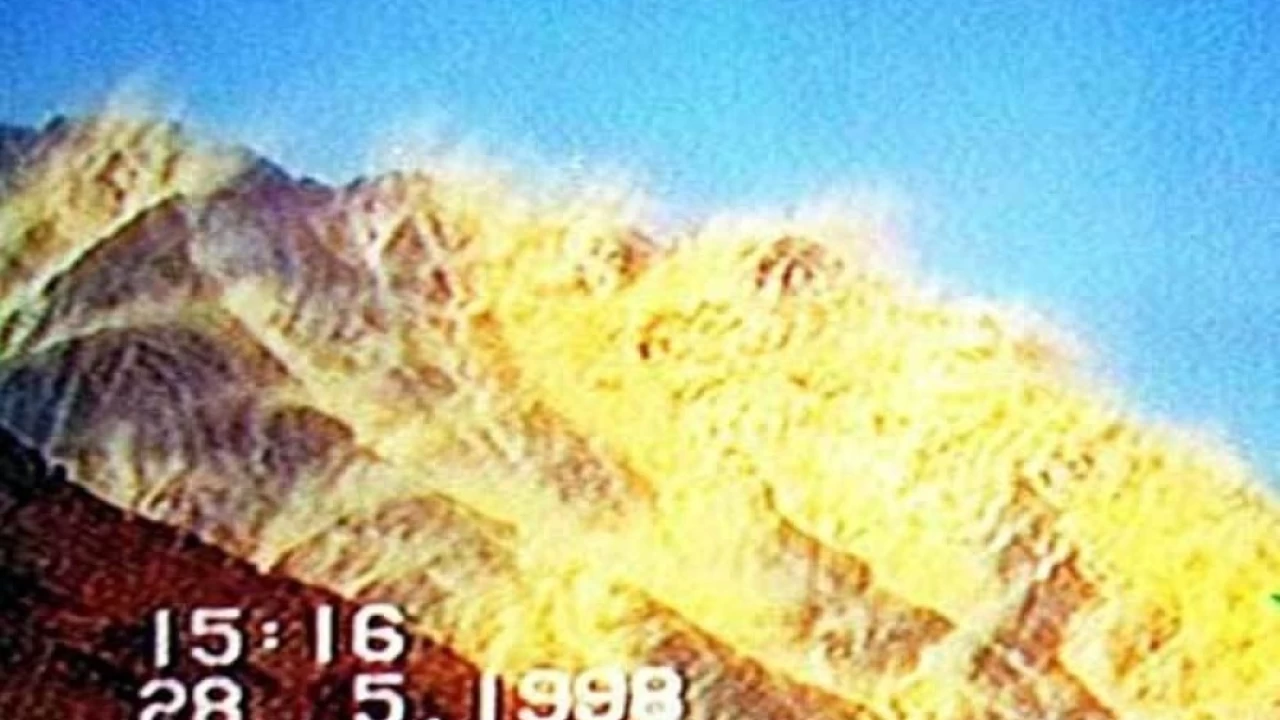 Islamabad: Youm-e-Takbeer is being observed today with national zeal and fervour to commemorate historic nuclear tests at Chagai in 1998.
This year theme of the day is "Na Jhuky thay na Jhuken gay".
The Ministry of Information and Broadcasting has also released a national song in connection with the "Youm-e-Takbeer". It was aimed at highlighting the importance of "Youm-e-Takbeer".
Prime Minister Muhammad Shehbaz Sharif had already announced ten-day celebrations on the completion of 24 years of nuclear tests.