Hotel's roof collapses in Karachi, leaving one dead and three wounded
Rescuers are searching for survivors and victims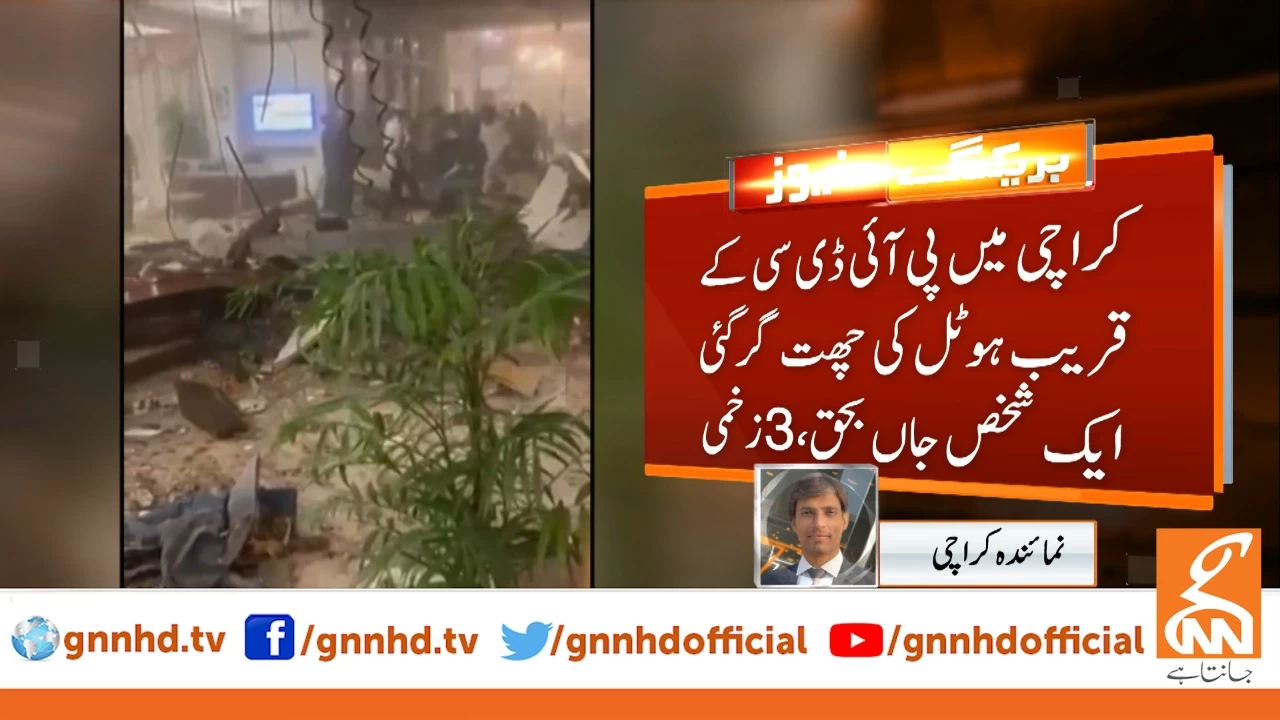 Karachi: One person was killed while three others suffered injuries after the roof of a five-star hotel's portion collapsed in Karachi on late Thursday, rescuers and police said.
Several other people also got stuck under the rubble after the roof came down.
The hotel is situated near the Pakistan Industrial Development Corporation (PIDC).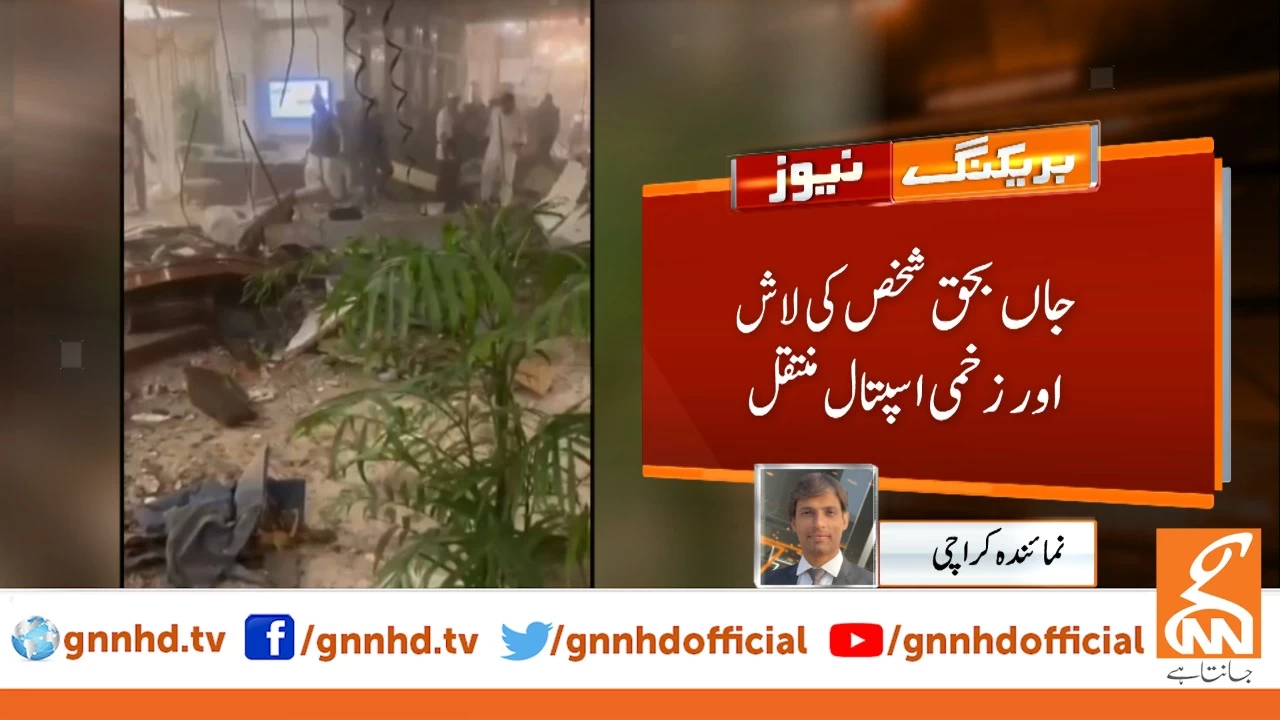 Meanwhile, the deceased person has been identified as Raees Ahmed. The deceased and the injured were shifted to a hospital.
FY2021-22: Sui Northern Gas earns Rs10.9 billion profit after tax
The company recommends Rs50 cash dividend for the fiscal year 2020-21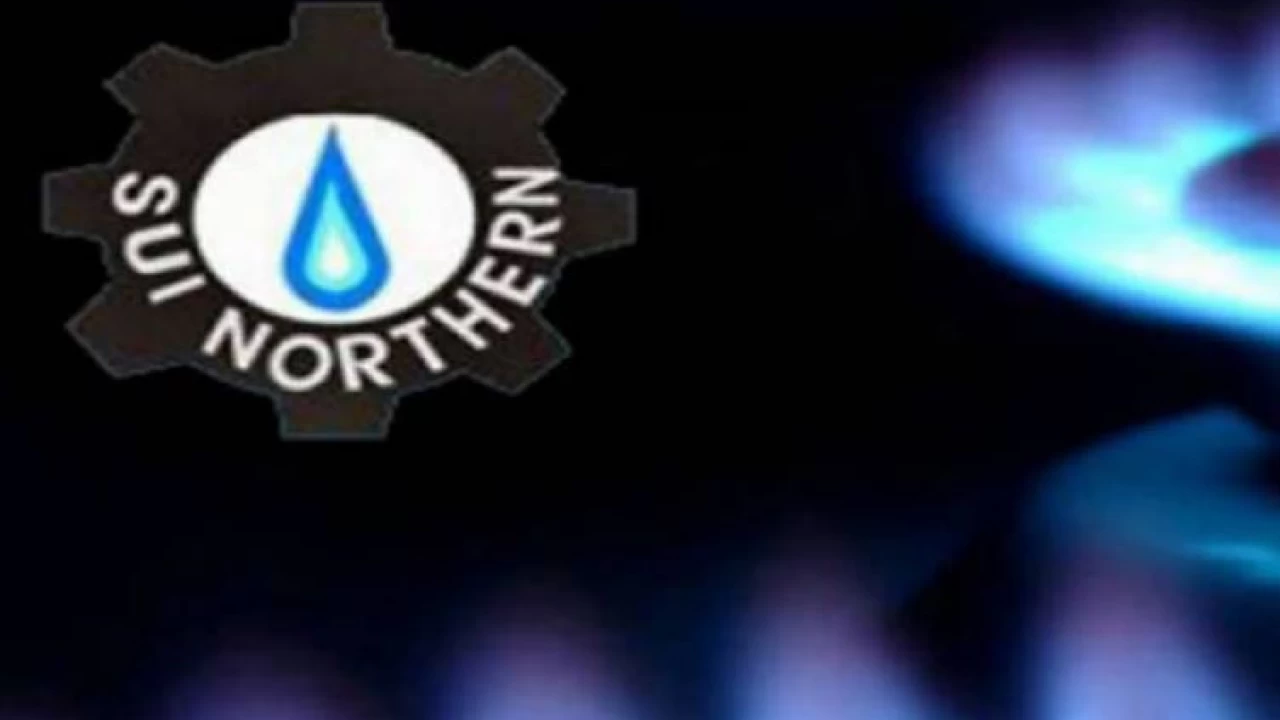 Lahore: The Sui Northern Gas Pipelines Limited (SNGPL) has earned Rs10.99 billion profit after tax in the fiscal year 2021-22.
According to a press release, the company earned profit before tax of Rs15.84 billion and EPS of Rs17.32 as compared to profit before tax of Rs8.42 billion, profit after tax of Rs5.99 billion and EPS of Rs9.46 during the corresponding period of last year.
Based on the declared profit, the company has proposed a final cash dividend of 50% (in addition of interim cash dividend at the rate of Rs2 per share of Rs10 each i.e. 20% already paid) for FY 2020-21.
Some of the significant factors which helped the company achieve the results are set out below:
a) Decrease in UFG percentage from 12.32% to 8.60% reducing UFG disallowance from Rs. 11.7 billion in FY 2019-20 to Rs 3.4 billion during the year ended June 30, 2021. The substantial reduction in UFG was made possible due to concerted efforts of the Board and the Management in setting an ambitious target for UFG reduction and achieving tangible results in respect of them.
b) Re-negotiation of finance costs on the borrowing facilities coupled with reduction in interest rates by SBP helped Company reduce the finance cost by over Rs 8 billion.
Moreover, SNGPL has also declared its quarterly results for the first quarter ended September 30, 2021. During the period under review, the Company has earned profit before tax amounting to Rs 4.27 billion, profit after tax of Rs. 3.03 billion and EPS of Rs. 4.78 against a profit before tax amounting to Rs 4.47 billion, profit after tax of Rs. 3.18 billion and EPS of Rs. 5.01 for the corresponding period.
Despite all the economic challenges and financial constraints, the Company has not only maintained its pace but is accelerating its momentum and is confident of promising results in future.
It is considered that the results have been achieved by timely completion of targets of infrastructure development and continuous focus of the Board of Directors on various initiatives taken by the Company. Management and staff of the Company are confident that performance of the Company will further enhance in the years ahead.
Nadal overcomes injury to face Kyrgios in Wimbledon semi-final
Nadal, a 22-time Grand Slam champion, will play maverick Australian Nick Kyrgios for a place in Sunday's final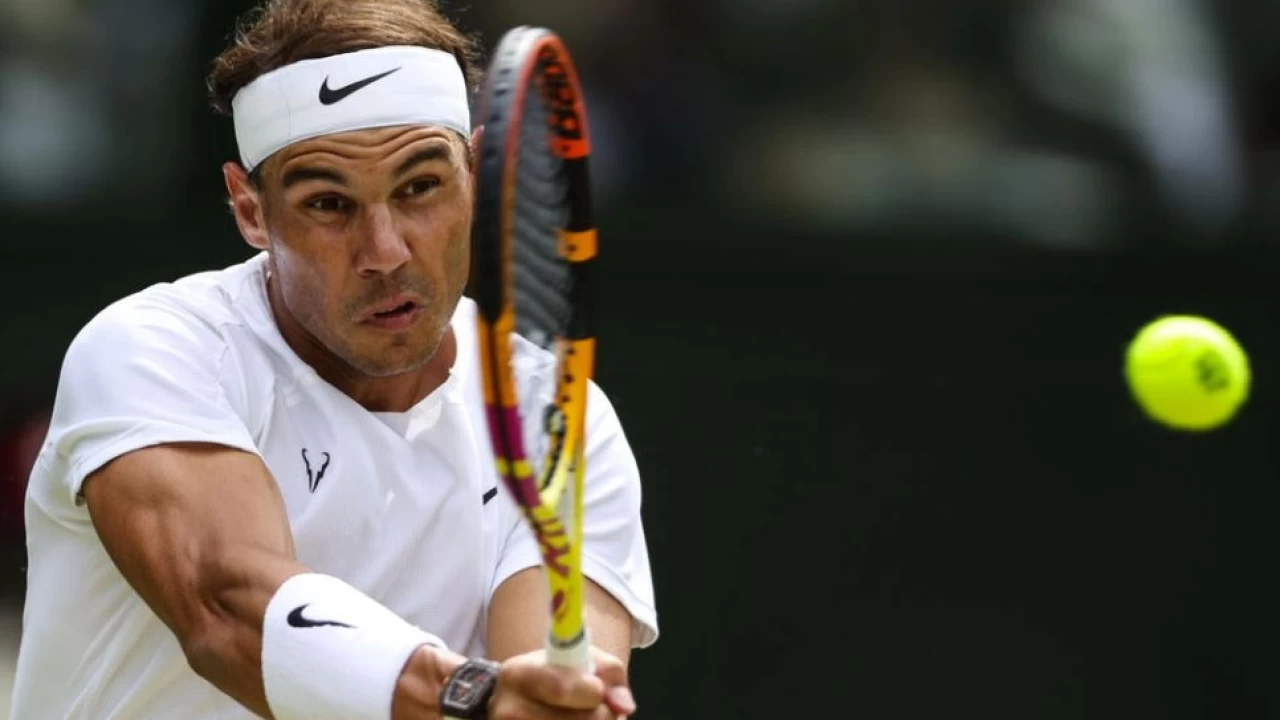 Rafael Nadal overcame an injury to beat Taylor Fritz and reach the Wimbledon semi-finals for an eighth time on Wednesday, keeping alive his dream of a calendar Grand Slam.
The second seed lost the first set and had to take a medical time-out in the second but raised his game to win 3-6, 7-5, 3-6, 7-5, 7-6 (10/4) in a match lasting four hours and 21 minutes.
Nadal, a 22-time Grand Slam champion, will play maverick Australian Nick Kyrgios for a place in Sunday's final.
He admitted he was suffering from an abdominal problem.
"For a lot of moments I was thinking I would not be able to finish the match but the crowd, the energy, thanks for that," said the Spaniard.
"I honestly enjoy a lot playing these kind of matches in front of you guys. I can't thank you enough for the support."
A pumped-up Nadal raced out of the blocks to take a 3-1 lead but then lost five straight games to the 11th seed to lose the first set.
The players swapped breaks in the second set but Nadal was not moving freely and when leading 4-3 he sat down on his chair, shaking his head at his team.
The trainer came on before Nadal left the court for a medical time-out to treat what appeared his injury.
When he returned, Fritz served out to love, with Nadal's movement still looking hampered.
But the Spaniard twice held serve comfortably to lead 6-5 and a backhand volley into the open court sealed the second set, to roars from the crowd.
Nadal, 36, was now moving more freely but the pendulum swung again early in the third set when the two-time Wimbledon winner double-faulted to hand his American opponent a break.
The trainer returned, this time to attend to strapping on his Fritz's left thigh and the American resumed playing, breaking again to take the third set.
There were five breaks in a topsy-turvy fourth set as both players struggled for consistency on their serve but Nadal came out on top to level the match.
The first six games of the deciding set went with serve before Nadal produced a backhand dropshot winner to break after a hard-fought seventh game.
Fritz broke back straight away when Nadal netted with a backhand.
The set went to a tie-break and Nadal seized control, racing into a 9-3 lead and completing the win on his second match point.
Nadal, who has already won the Australian Open and the French Open this year, is halfway to the first calendar Grand Slam by a man since Rod Laver in 1969.
He is also bidding to win his 23rd Grand Slam title and equal Serena Williams in second place on the all-time list for most Grand Slam singles titles. Margaret Court is the leader on 24 titles.
SOURCE: AFP
Heavy rain, thundershower likely in various parts of country
Heavy falls are also likely at a few places in Islamabad, Potohar region, Kashmir and other places.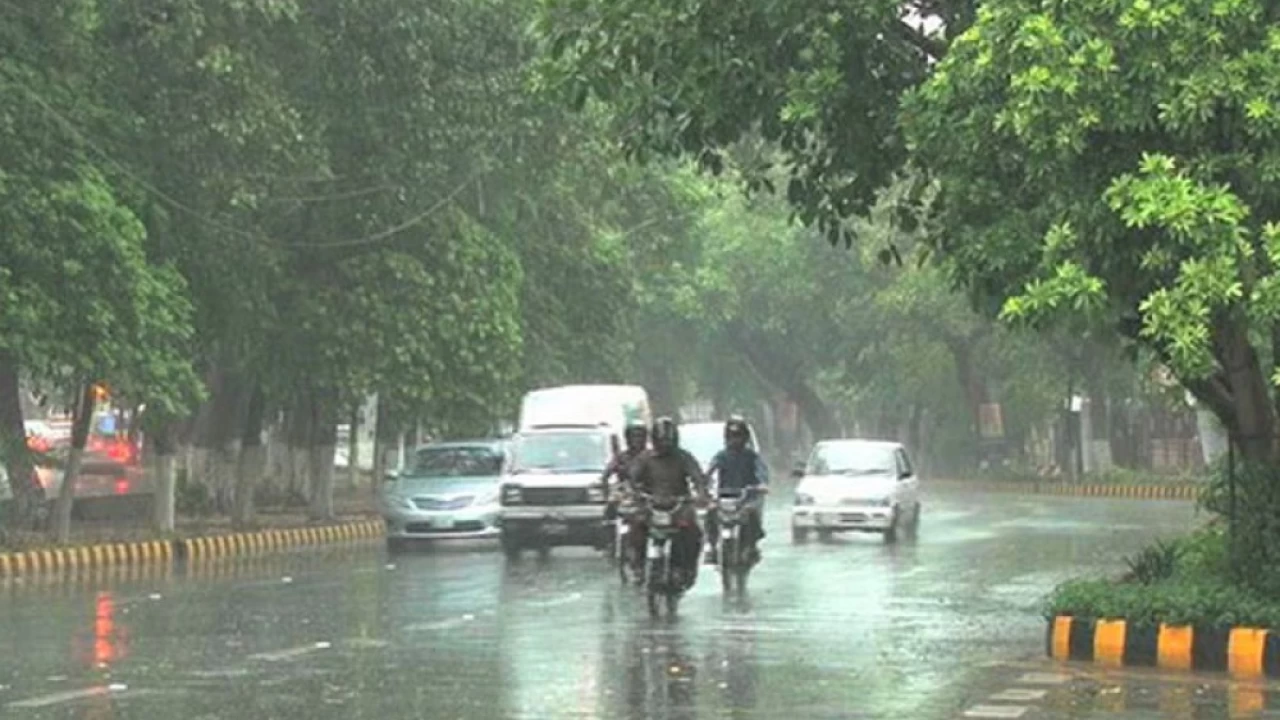 Islamabad: Rain-wind-thundershower is expected in Kashmir, Islamabad, Upper/central Punjab, Khyber Pakhtunkhwa, Balochistan, Lower Sindh and Gilgit-Baltistan during the next 12 hours.
Heavy falls are also likely at few places in Islamabad, Potohar region, Kashmir, Upper Punjab, Upper Khyber Pakhtunkhwa and South Balochistan during the period.
Temperature of some major cities recorded this morning:
Islamabad twenty-five degree centigrade, Lahore thirty, Karachi and Peshawar twenty-nine, Quetta twenty-one, Gilgit twenty-two, Murree eighteen and Muzaffarabad twenty-three degree centigrade.
According to Met office forecast for Indian Illegally Occupied Jammu and Kashmir, cloudy with chances of rain-wind/thundershower is expected in Srinagar, partly cloudy with chances of rain-wind/thundershower (With few heavy falls) in Jammu, partly cloudy with chances of rain-wind/thundershower in Leh, cloudy/chances of rain-wind/thundershower in Pulwama, Anantnag, Shopian and Baramulla.
Temperature recorded this morning:
Srinagar, Pulwama, Anantnag and Baramulla twenty degree centigrade, Jammu twenty-seven, Leh twelve and Shopian twenty-one degree centigrade.
On the other hand, National Disaster Management Authority (NDMA) has issued instructions to concerned federal ministries, departments, respective provincial governments, and their line departments, to remain vigilant and take all necessary precautionary measures keeping in view of extension in current monsoon spell.
In a press release, the NDMA has specifically advised relevant departments to be extra cautious while proactively monitoring nullahs and water channels to avert possibilities of drowning.
The authority has advised the relevant departments to ensure pre-placement of necessary inventory, equipment along with availability of emergency services personnel at already identified vulnerable locations and forewarn population residing in low-lying areas to be extra cautious.
Furthermore, due to rise in temperature in Gilgit Baltistan and parts of Khyber Pakhtunkwa coupled with likely rains, possibility of GLOF and increased flow of water in rivers and streams cannot be ruled out; therefore GBDMA and PDMA of KP have been advised to closely monitor situation and remain vigilant to deal with any calamity.
It is pertinent to mention that Pakistan Meteorological Department (PMD) has predicted that current monsoon spell may continue for another 24 to 48 hours and is likely to strengthen from this weekend.