Shareholders sue Elon Musk and Twitter over chaotic deal
Tesla shares have dropped more than 40% since Elon Musk's stake in Twitter was publicly disclosed on April 4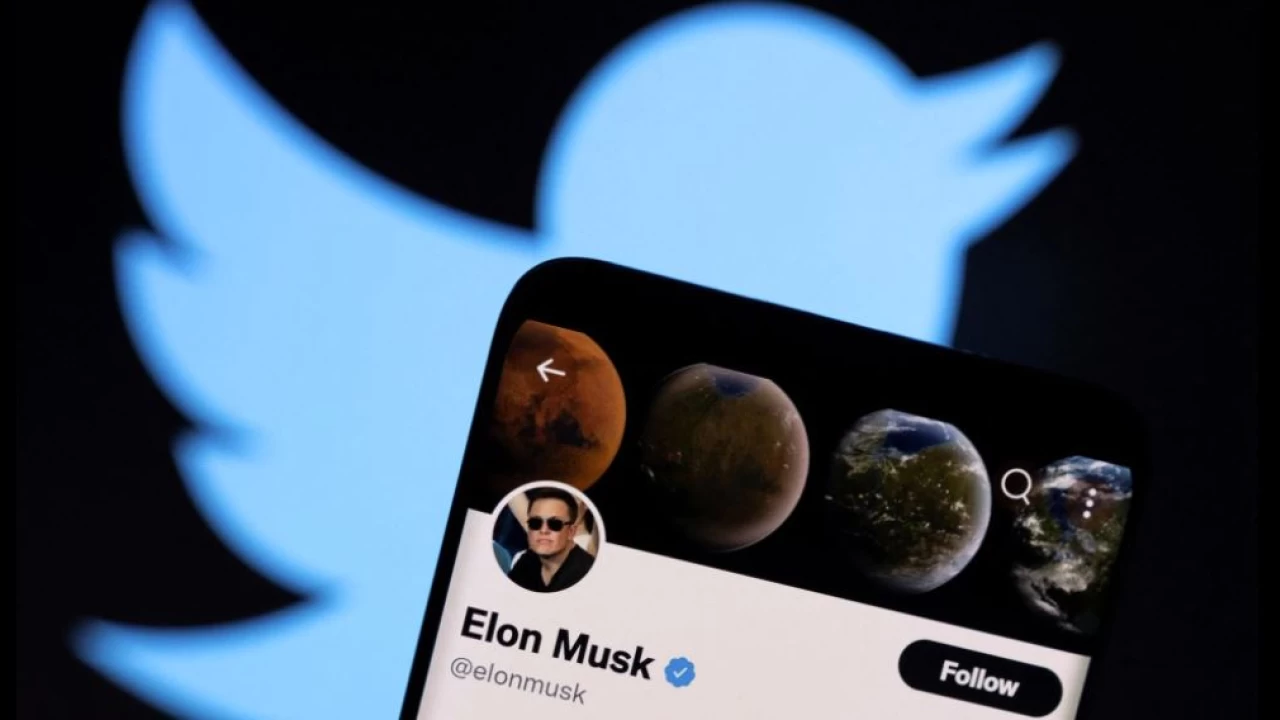 Twitter shareholders are suing Elon Musk, and Twitter itself, over their handling of a chaotic acquisition process that is still underway, and that has contributed to volatile price swings in the company's stock price.
The Tesla and SpaceX CEO revealed a significant stake in Twitter on April 4, and ten days later proposed a buyout for $44 billion, or $54.20 per share. He has both sold and pledged a chunk of his Tesla holdings as collateral for loans in order to finance the deal.
Since Musk's acquisition bid, Twitter's share price has dropped more than 12%, and Tesla's is down about 28% as part of a broad sell-off in tech stocks. Tesla's share price is off about 40% since Musk first revealed his stake.
Tesla shares have dropped more than 40% since Elon Musk's stake in Twitter was publicly disclosed on April 4

In a proposed class action lawsuit filed on Wednesday, Twitter shareholders allege that Musk violated California corporate laws on several fronts, and in so doing engaged in market manipulation.
For one, they claim that Musk financially benefitted by delaying required disclosures about his stake in Twitter and by temporarily concealing his plan in early April to become a board member at the social network.
Musk also snapped up shares in Twitter, the complaint says, while he knew insider information about the company based on private conversations with board members and execs, including former CEO Jack Dorsey, a long-time friend of Musk's, and Silver Lake co-CEO Egon Durban, a Twitter board member whose firm had previously invested in SolarCity before Tesla acquired it.
Dorsey officially resigned from Twitter's board of directors on Wednesday. Shareholders voted not to re-instate Durban.
The proposed class action lawsuit also contends that Musk broke California laws by sowing doubt about whether he would complete the deal after signing the contract to buy it.
Earlier this month, Musk said he was putting the Twitter acquisition "on hold" to learn more about inauthentic activity on the platform, including around fake or automated accounts.
The shareholders' complaint says his gripes about "bots" were part of a scheme to negotiate a better price or kill the deal:
"Musk proceeded to make statements, send tweets, and engage in conduct designed to create doubt about the deal and drive Twitter's stock down substantially in order to create leverage that Musk hoped to use to either back out of the purchase or to re-negotiate the buyout price by as much as 25% which, if accomplished, would result in an $11 billion reduction in the Buyout consideration."
According to California state law, corporations in the state have to exclude board members from voting on proposals if they have engaged in some kinds of misconduct relevant or connected to those proposals.
Twitter declined to comment. Musk did not return requests for comment.
The case, Heresniak v. Musk et al, was filed in a California Northern District Court and the shareholders are seeking a jury trial. The shareholders' complaint is subject to further revisions.
SOURCE: CNBC
Polling underway for Swat PK-7 byelection
Four major candidates compete for the KP assembly seat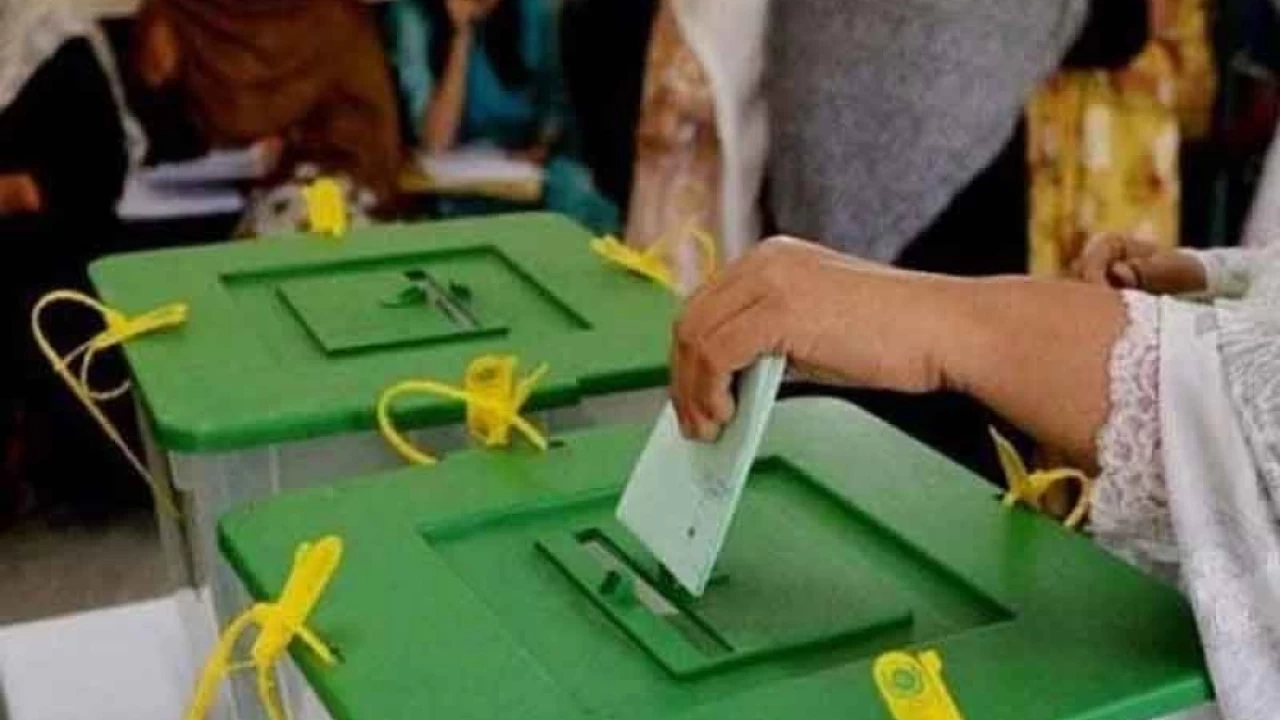 Swat: The polling process is underway for the byelection in the Khyber Pakhtunkhwa constituency of PK-7 in Swat.
The seat, which fell vacant after the demise of ANP MPA Waqar Khan, is being contested by four major candidates: Hussain Ahmed from ANP, Fazal Mullah from PTI, and two independent candidates.
A total of 183,308 registered voters in the constituency are expected to exercise their electoral rights, including 102,088 male and 91,220 female voters.
The ECP completed its arrangements Saturday evening, setting up 124 polling stations with 308 booths.
The polling started without any delays Sunday morning and will continue until 5 pm.
New 'storm of inflation' is impending: Imran Khan
Imran Khan takes a dig at government over super tax; terms it 'economic murder' of people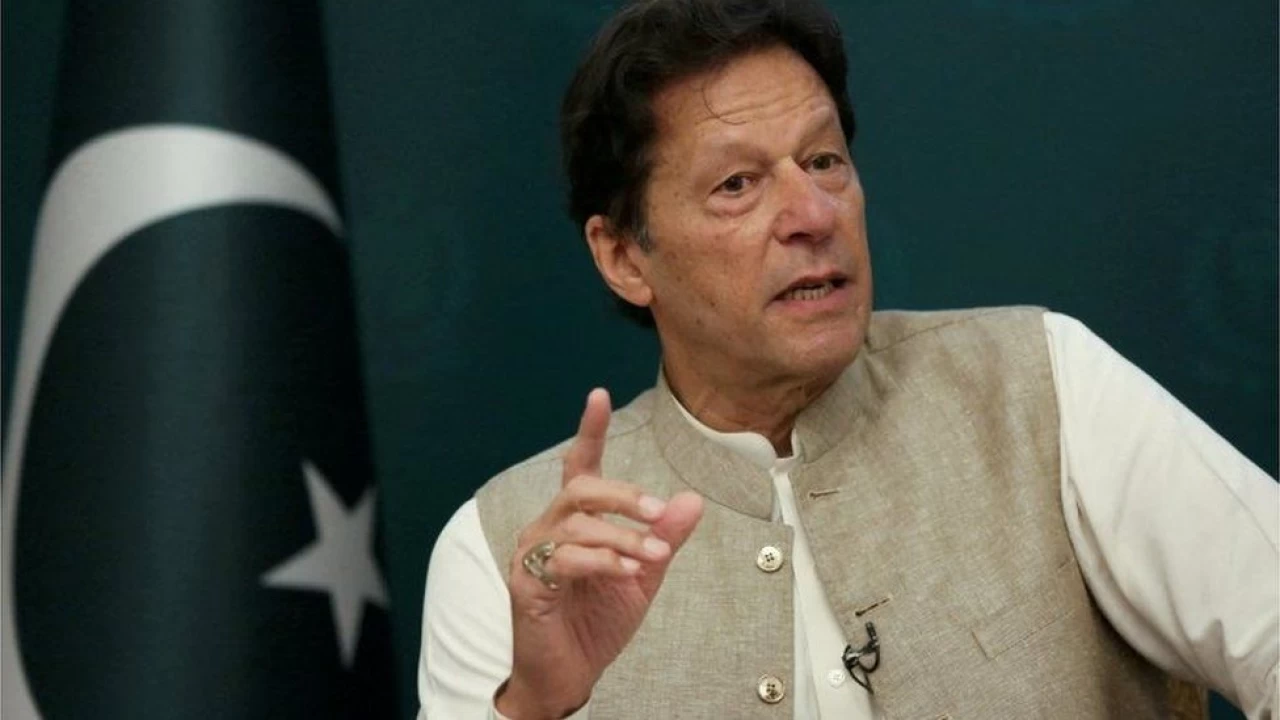 Islamabad: Pakistan Tehreek-e-Insaf (PTI) chairman Imran Khan Saturday slammed the incumbent government for imposing new taxes on the industrial sectors, saying that the taxes on the production sectors would further increase 'inflation' and 'unemployment'.
While addressing a news conference in Islamabad today, the former Prime Minister of Pakistan banged the coalition government for imposing a 10% super tax on large-scale industries— saying that the decision would lead to the "closure of industries", increase unemployment, inflation, and push Pakistan further into economic crisis.
"With the imposition of 10% super tax, the tax on 13 large-scale industries will reach 40%," he stressed, adding that the decision would led to the shutting down of several industrial units.
The cricketer-turned politician stated that the tax exemption on the salaried class has been reversed which would batter them down financially.
"They [salaried class] were earlier given a tax exemption on an income of Rs100, 000; but now the slab has been reduced to Rs 50,000," added Khan.
Referring to National Accountability Bureau (NAB) amendment law, Imran Khan expressed confidence in the judiciary, saying it would not allow such oppression—terming it "attempt of corrupt rulers to save themselves".
"If the government succeeds, Pakistan wouldn't need enemies," said PTI chairman, adding that these NAB amendments will destroy the country as the "thieves will be exempted".
It is pertinent to mention here that PTI has challenged the amendments in the Supreme Court and today the former prime minister gave a call for nationwide protests on July 2 against the amendments in NAB laws.
He further added that his government collected record tax in Pakistan's history and was working to broaden the tax net.
The main protest would be organized in Islamabad's Parade Ground where Imran Khan would address.
Khan also urged the people to protest peacefully against what was being done with Pakistan, asking them to take to the roads simultaneously.
Morocco: 27 migrants die in stampede to enter Spain's Melilla
The incident at the border crossing was the first since Spain and Morocco boosted their bilateral cooperation after Madrid decided to support Rabat's position on the independence of Western Sahara.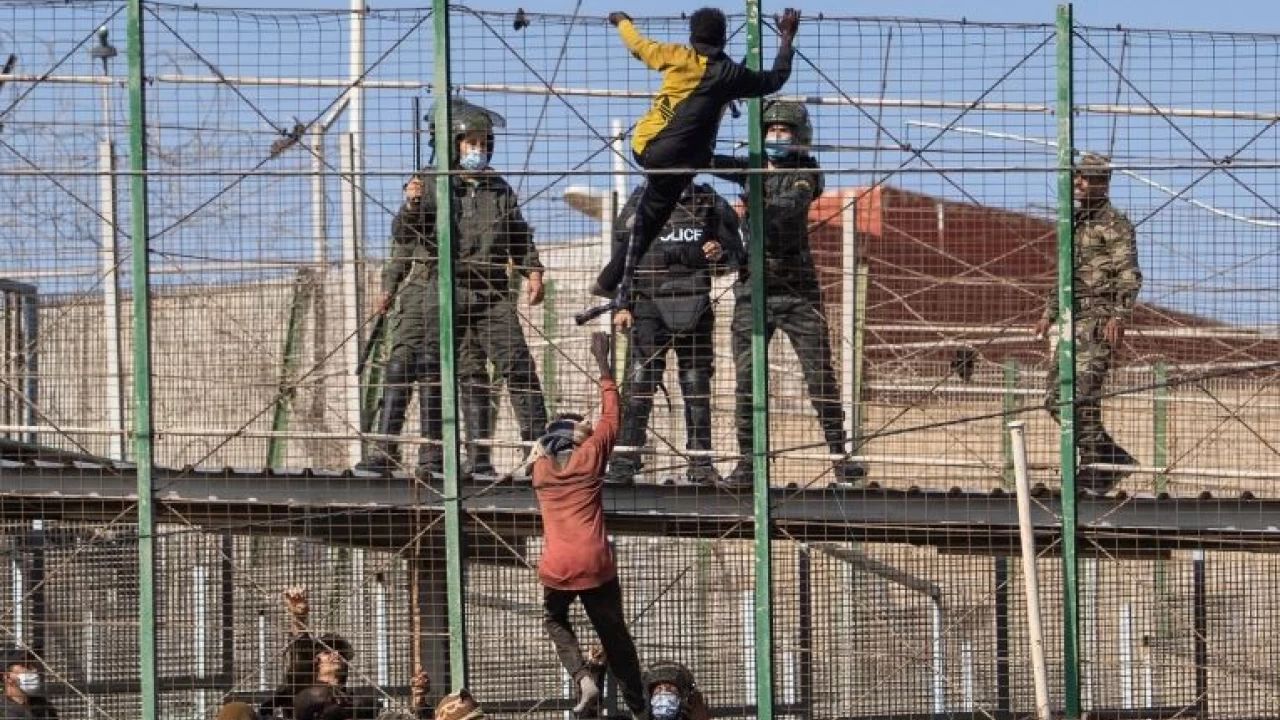 Moroccan authorities said that 27 migrants were killed and dozens of migrants and police officers were injured in a "stampede" of people trying to cross into the Spanish North African enclave of Melilla.
According to the Moroccan Association for Human Rights (AMDH), the death toll of migrants who died trying to cross from Morocco into the Spanish enclave of Melilla rose to 27 today (June 25).
On Friday, around 2,000 migrants—many from Sudan—tried to cross the militarized border fence.
At first, five people were reported dead, but later, Moroccan authorities raised the figure to 18.
"The victims of the tragedy in Melilla agonized for hours under the cruel gaze of those who were supposed to help them and did not do so," tweeted founder of Walking Borders Helena Maleno Garzon, who also confirmed the report of 27 dead.
Spanish officials said 49 Civil Guards sustained minor injuries while four police vehicles were damaged by rocks thrown by some migrants.
Videos from the Moroccan side of the border show what appear to be dead bodies and people with severe injuries strewn out on the ground without receiving medical attention.
Other images show hundreds of people, some with clear injuries, lying in a pile on the ground with their hands tied behind their backs.
Moroccan police used tear gas to disperse those trying to climb the border fence.
Following the horrific incident, several NGOs are calling for an immediate investigation into the treatment of migrants.
The incident at the border crossing was the first since Spain and Morocco boosted their bilateral cooperation after Madrid decided to support Rabat's position on the independence of Western Sahara.
Spanish Prime Minister Pedro Sanchez on Friday applauded the "extraordinary work of the Moroccan government in coordination with Spain to try to stop a violent assault, which was, in this case, well resolved."
Last year, Moroccan authorities stood passively by as thousands swam into the Spanish enclave of Ceuta amid a diplomatic spat over Spain treating the separatist leader of Western Sahara for coronavirus.
According to Spanish authorities, just 133 people managed to reach Spain during Friday's border crossing attempt.