England make history, score 498-4 as highest ODI total
Phil Salt, Dawid Malan, and Jos Butler unleashed havoc by smashing centuries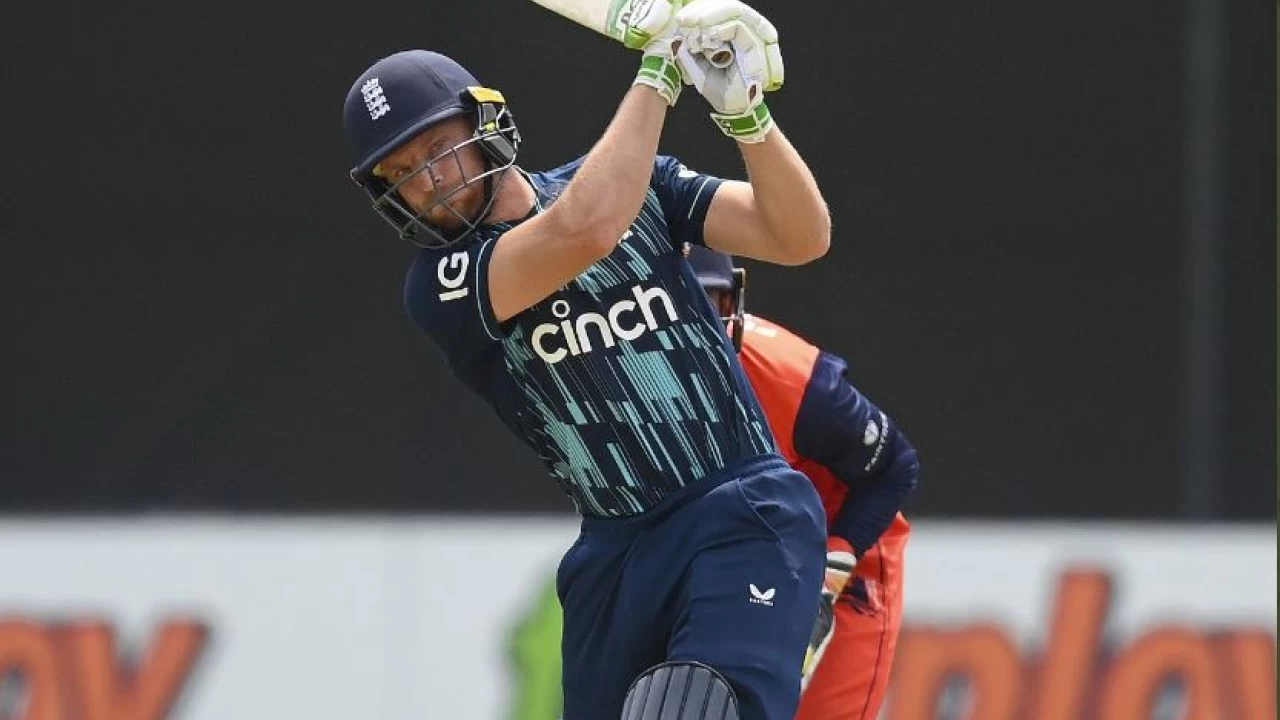 England made history by scoring 498-4 against the Netherlands, which is the highest team total in men's ODI history in the first fixture of the three-match series at VRA Cricket Ground on Friday.
In Amstelveen, Phil Salt, Dawid Malan, and Jos Butler unleashed havoc by smashing centuries to help England achieve the milestone of the highest team total in ODIs.
Eoin Morgan's side beat their own mark of 481-6 set against Australia at Trent Bridge in 2018, in the first match of the three-game series.
England do love to score 𝐁𝐈𝐆 in ODI cricket 💥 #NEDvENG pic.twitter.com/78n68elF1p

— ICC (@ICC) June 17, 2022
Buttler, who finished on 162 not out, plundered his ton off just 47 balls — missing his own record for the fastest England century by just one ball — while Salt and Malan also made three figures.
Liam Livingstone, batting at number six, made the fastest 50 in England´s ODI history off just 17 balls — the joint second-fastest of all time.
SOURCE: AFP
World Drug Day being observed today
This year's theme was to curb the spread of misinformation on the topic and to encourage the exchange of facts related to drugs.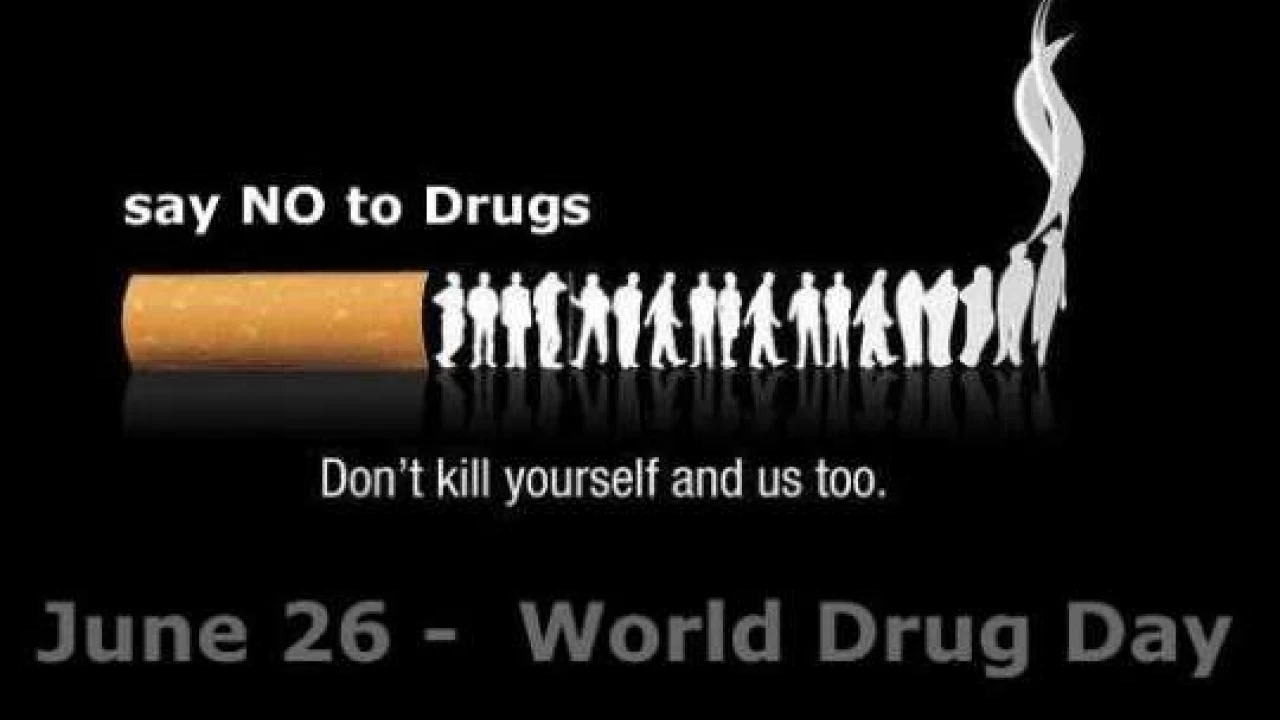 Islamabad: The International Day Against Drug Abuse and Illicit Trafficking or World Drug Day was marked on June 26 every year around the globe with an aim to strengthen action and cooperation in achieving the goal of a world free of drug abuse.
As in other parts of the globe like every year, World Drug Day would also be marked in Pakistan on Sunday to raise awareness of the major problem that illicit drugs represent to society.
This day was supported by individuals, communities and various organizations all over the world. The aim of celebrating World Drug Day was to highlight the harmful effects of drugs.
The focus this year was to curb the spread of misinformation on the topic and to encourage the exchange of facts related to drugs.
Drug trafficking was a growing crime in Pakistan and police and the Ministry of Narcotics and anti-narcotics forces were cracking down on it on a daily basis.
Various events like motor car and bike rallies, drug awareness stage dramas and drug awareness walks, banners, steamers, panaflexes at Airports, Railway Stations, Bus Addas, Roads, Chowks, Traffic Signals and other important public places were being held all over the country, to mark the day.
He said in addition to these awareness activities, ANF also arranged display of banners, steamers, panaflexes at Airports, Railway Stations, Bus Addas, Roads, Chowks, Traffic Signals and other important public places.
Further, Awareness Video messages have also been played on LEDs installed at Airports, Railway Stations, important chowks, Bus Addas, Shopping Malls and other prominent places throughout the country.
Similarly, the Ministry of Narcotics Control and United Nations Office on Drugs and Crime (UNODC) Pakistan has also organized walk and cycling rally to commemorate the World Drug Day on Sunday here at Gulshan e Fatima Park, Margalla Road.
The event would be attended by Dr Jeremy Milsom Country Representative UNODC and DG Anti Narcotics Force (ANF).
The event would be attended by counterparts, senior government officials, the international community, students from schools, colleges, civil society and the general public.
Rigging, incidents of violence disrupts Sindh LG polls
Video of public rigging in Sindh local body elections went viral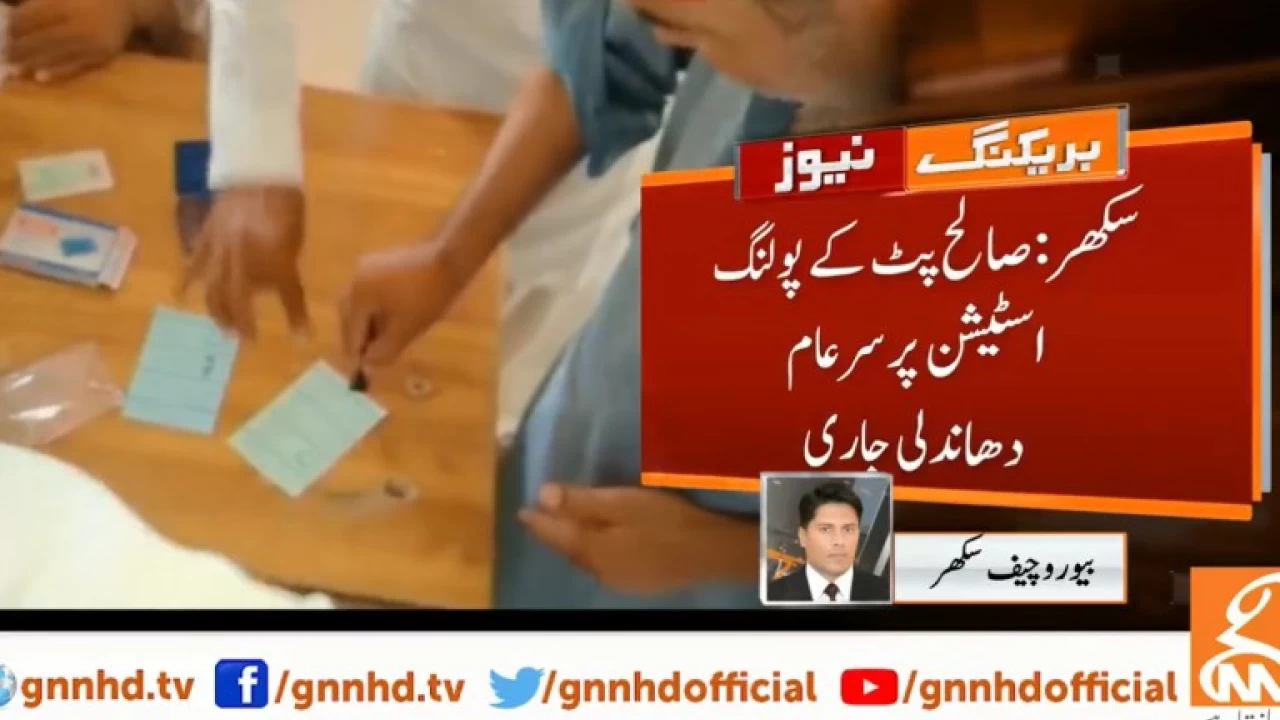 Sukkar: Incidents of rigging and violence are being reported during the Polling for the first phase of Local Government elections in fourteen districts of Sindh.
Polling for the first phase of local government elections in Sindh is underway which started at 8am and will continue till 5pm without any break in 14 districts of the province including Sukkur, Shaheed Benazirabad, Larkana, Mirpur Khas, Umarkot, Tharparkar, Sanghar, Naushehro Feroze, Kanbar-ShahdadKot, Shikarpur, Jacobabad, Kahmor, Ghoki and Khairpur.
However, as soon as the balloting started, reports of rigging as well as violence poured in.
A video of rigging during polls goes viral on socila media showing that more than one voter are stamping on their votes publically on the Returning Officer's table.
سکھر: صالح پٹ میں پولنگ اسٹیشن پر کھلے عام دھاندلی جاری @MediaCellPPP @AliHZaidiPTI @PTIofficial #GNN pic.twitter.com/lZIWwdjiZk

— GNN (@gnnhdofficial) June 26, 2022
On the other hand, violence in Sukkur, Kandhkot, Nawabshah, Ghotki and Mirpur Mathelo left dozens of people injured. At least one polling station in Kandhkot was attacked by dacoits.
Polling in Municipal Committee Ward 13 was suspended after a conflict resulted in the death of one person in Tando Adam.
The polling station was immediately shut down after the incident.
In Kandhkot, at least 20 people were reportedly injured as a fight broke out between the workers of rival political parties in ward 10 during the local bodies polls in Kandhkot on Sunday.
A large contingent of police and rangers rushed to the scene to restore the law and order.
A scuffle between PPP and JUI candidates also broke out in Sukkur that left two people injured including JUI general councilor candidate Ghulam Mustafa.
The incident was reported in Fareed Mehr polling station in Pano Aqil.
JUI candidate has alleged that the attack was 'unprovoked'.
Int'l Day in support of Victims of Torture being observed today
The day serves as a reminder to people that torture is a crime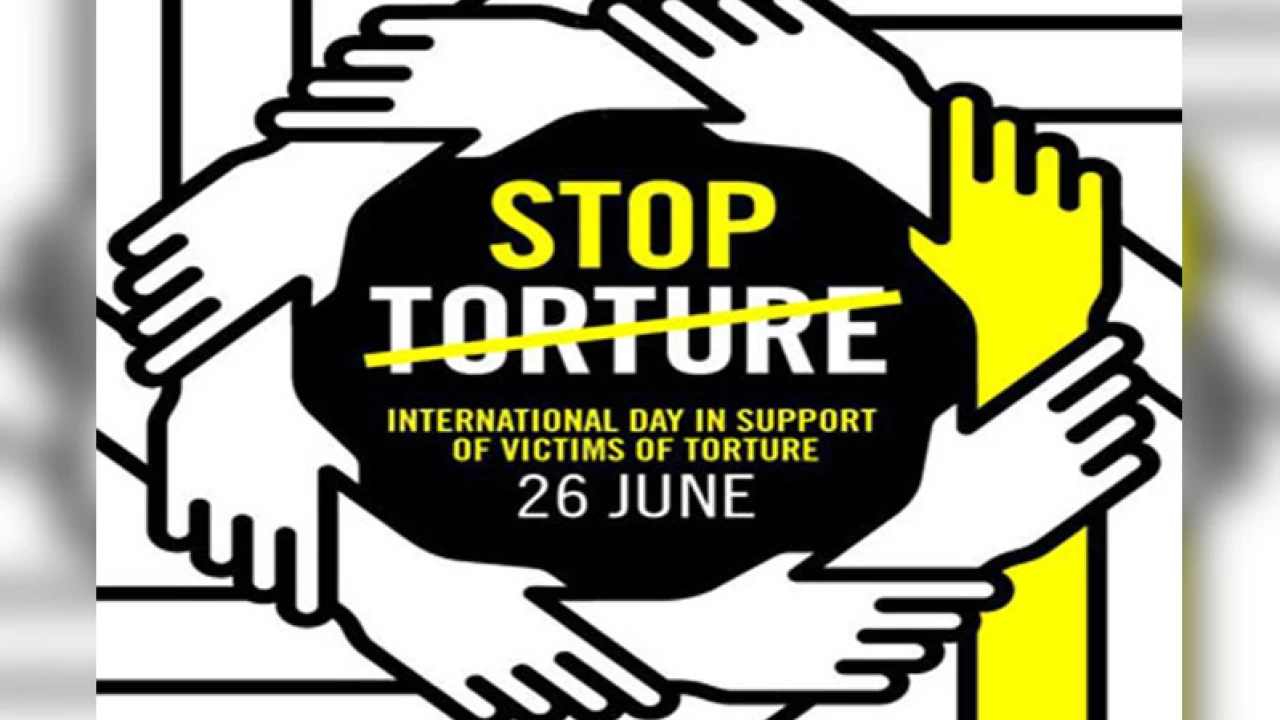 Islamabad: Intentional Day in support of Victims of Torture is being observed today across the globe including Pakistan to remind people that human torture is not only unacceptable but it is also a crime.
International Day in Support of Victims of Torture is an international observance held annually on 26 June to speak out against the crime of torture and to honour and support the hundreds of thousands victims and survivors across the world.
On June 26, 1987, the convention against torture came into force. It was an important step in the process of globalizing human rights and acknowledging that torture and inhuman or degrading treatment or punishment should be universally illegal. In 1997 the United Nations General Assembly decided to mark this historic date and designated June 26 each year as the international day in support of victims of torture.
The first International Day in Support of Victims of Torture was held on June 26, 1998. It was a day when the United Nations appealed to all governments and members of civil society to take action to defeat torture and torturers everywhere.