Super Tax to destroy economy, unleash storm of inflation: Shaukat Tarin
"The inflation has risen to 28 percent"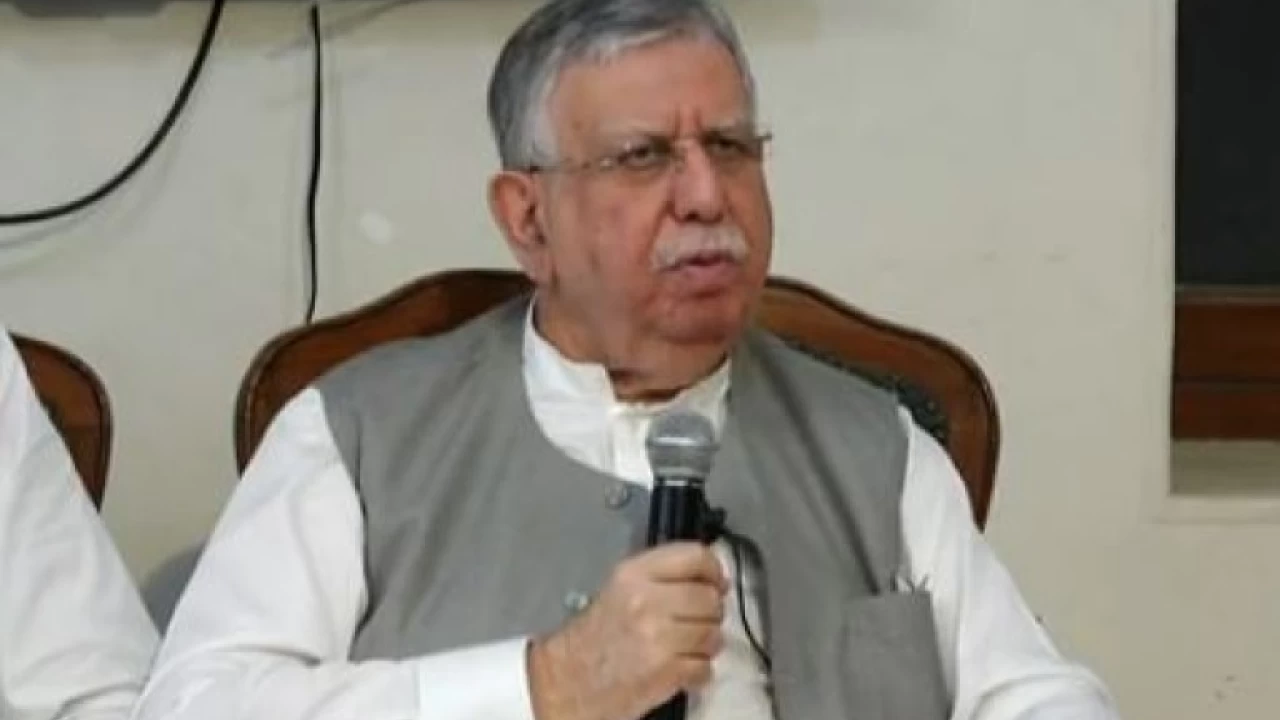 Islamabad: Former finance minister Shaukat Tarin lashed out at the government for the rising inflation in the country, adding that government steps will destroy the destroy economy.
Talking to the media on Friday, he said that the industry would start closing due to the imposition of a 10 percent tax. "The inflation has risen to 28 percent. Owing to the imposition of tax, vehicles and mobile manufacturing factories will close," he added.
The minister said that the government would impose a tax on petrol. "A new tax will be introduced. The government's today decision will increase unemployment. Presently no one is trusting the government," he maintained.
He was of the view that the PTI was holding good talks with the IMF. "Pakistan would have received the money in April had the PTI continued talks with the IMF," he added.
He lamented that the government had put Rs43 million data in the dustbin saying that it was not the previous regime but the new rulers were taking the country towards bankruptcy.
Tarin said if the PTI were in power, they would have got oil from Russia at cheap rates.
Shaukat Tareen said that the country would face more difficulties "A public government should be formed to avoid Sri Lanka-like situation in the country," he maintained.
Monkeypox cases triple in Europe in two weeks, urgent action needed to contain spread: WHO
Kluge said the WHO will likely reconsider whether monkeypox is global health emergency soon,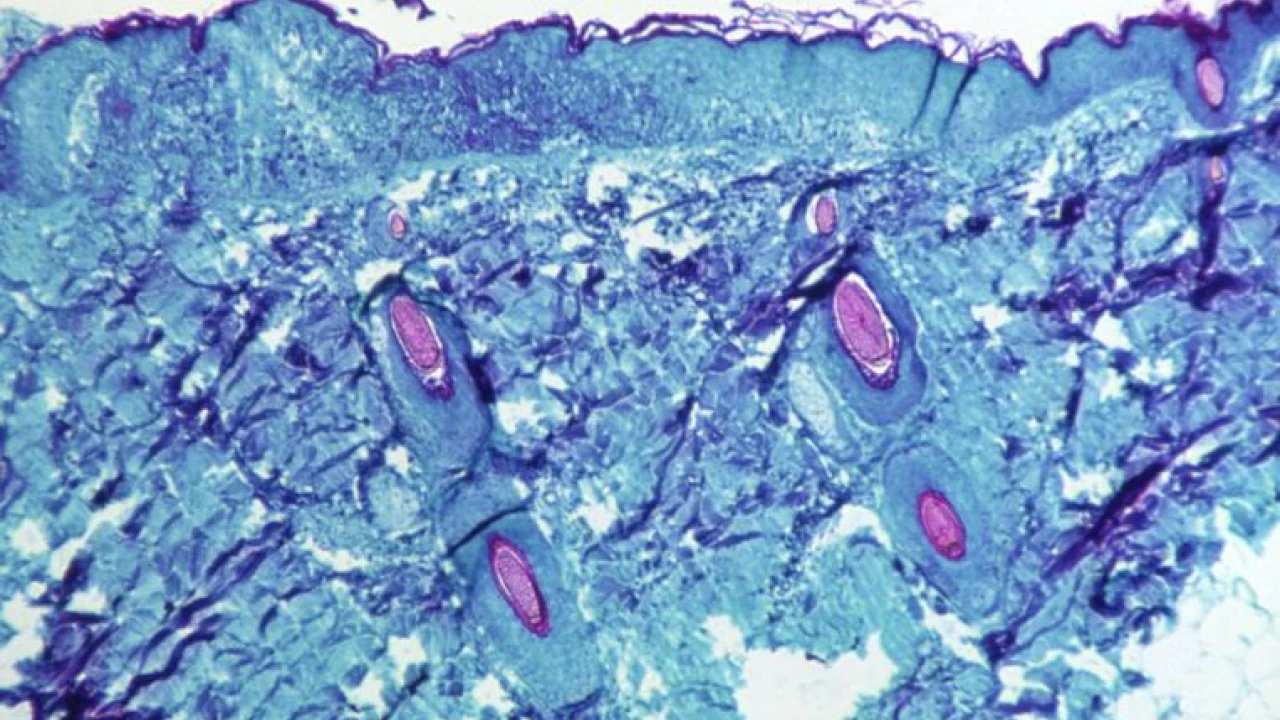 The World Health Organization on Friday warned that urgent action is needed to contain the spread of monkeypox in Europe, as cases have tripled over the past two weeks.
Europe is the center of a global outbreak of the virus with 90% of confirmed monkeypox cases reported there, according to the WHO. New infections have tripled since June 15 with 4,500 confirmed cases across 31 European nations.
Henri Kluge, the head of WHO Europe, called on governments to ramp efforts to prevent monkeypox from establishing itself on the continent, warning that time is of the essence.
"Urgent and coordinated action is imperative if we are to turn a corner in the race to reverse the ongoing spread of this disease," Kluge said.
The World Health Organization declined to declare monkeypox a public health emergency of international concern, its highest alert level. However, WHO chief Tedros Adhanom Ghebreyesus said monkeypox is an evolving health threat. Tedros called on governments to step up surveillance, contact tracing and to make sure people at high risk have access to vaccines and antivirals.
Kluge said the WHO will likely reconsider whether monkeypox is global health emergency soon, given the "rapid evolution and emergency nature of the event." He said 99% of monkeypox patients in Europe are men between the ages of 21 and 40. The majority of the patients who provided demographic information identified as men who have sex with men, he said.
Monkeypox primarily spreads through close physical contact with much of the transmission in the current outbreak happening through sex. However, small numbers of cases have now been reported in which the patients did not catch the virus during sexual contact, Kluge said. Family members of infected individuals, heterosexual contacts as well as children have also caught the virus, he said.

Among patients where information was available on their status, nearly 10% were hospitalized for treatment or isolation and one patient ended up in an intensive care unit, Kluge said. Nobody in Europe has died so far from the virus, he said.
"There is simply no room for complacency – especially right here in the European Region with its fast-moving outbreak that with every hour, day and week is extending its reach into previously unaffected areas," Kluge said.
The stigmatization of men who have sex with men in some countries has made it difficult to get a full picture of the outbreak, Kluge said. Some people with monkeypox symptoms might avoid going to health-care providers for a diagnosis because they are fearful of consequences if someone finds out they are gay or bisexual, Kluge said. However, clearly communicating the reality of the current outbreak is also crucial, he added.
"We know from our lessons in dealing with HIV how stigma further fuels outbreaks and epidemics, but allowing our fear of creating stigma to prevent us from acting may be just as damaging," Kluge said.
Kluge said public health authorities in Europe must quickly ramp up surveillance for monkeypox and their capacity to diagnose the disease and sequence samples. Contacts of people who have monkeypox also need to be quickly identified to stop the spread, he said.
Public health authorities also need to get the word out among high risk communities and the wider public about what precautions to take when attending mass gatherings this summer, Kluge said. And vaccines need to be distributed in equitable manner with a focus on those most at risk, he added.
Monkeypox primarily spreads through close physical contact with a person who is infected or contaminated material such as shared clothing or bedsheets. The virus can spread through respiratory droplets if an infected person has lesions in their throat or mouth. That requires sustained face-to-face contact, however. Monkeypox is not believed to spread through aerosol particles like Covid-19.
Respiratory droplets fall to the ground quickly, while aerosol particles linger in the air for a longer period of time, which is one of the reasons Covid is so contagious.
Monkeypox is in the same virus family as smallpox, but it has milder symptoms. Most people recover in two to four weeks without specific medical treatment.
Monkeypox often begins with symptoms similar to the flu, such as fever, headache, soar throat, body aches, chills, exhaustion, diarrhea and swollen lymph nodes. A rash that looks like pimples or blisters then appears on the body. People are most infectious when they have the rash.
Kluge said the vast majority of patients in Europe had a rash and about three-quarters reported flulike symptoms.
Some patients in the current outbreak have developed a rash only on the genitals or anus before showing any flulike symptoms, according to the U.S. Centers for Disease Control and Prevention. In other cases, patients developed the rash without any flulike symptoms at all.
SOURCE: CNBC
Unidentified people manhandle senior journalist Ayaz Amir in Lahore
Amir was leaving the office of a private TV channel located at Lahore's Abbott Road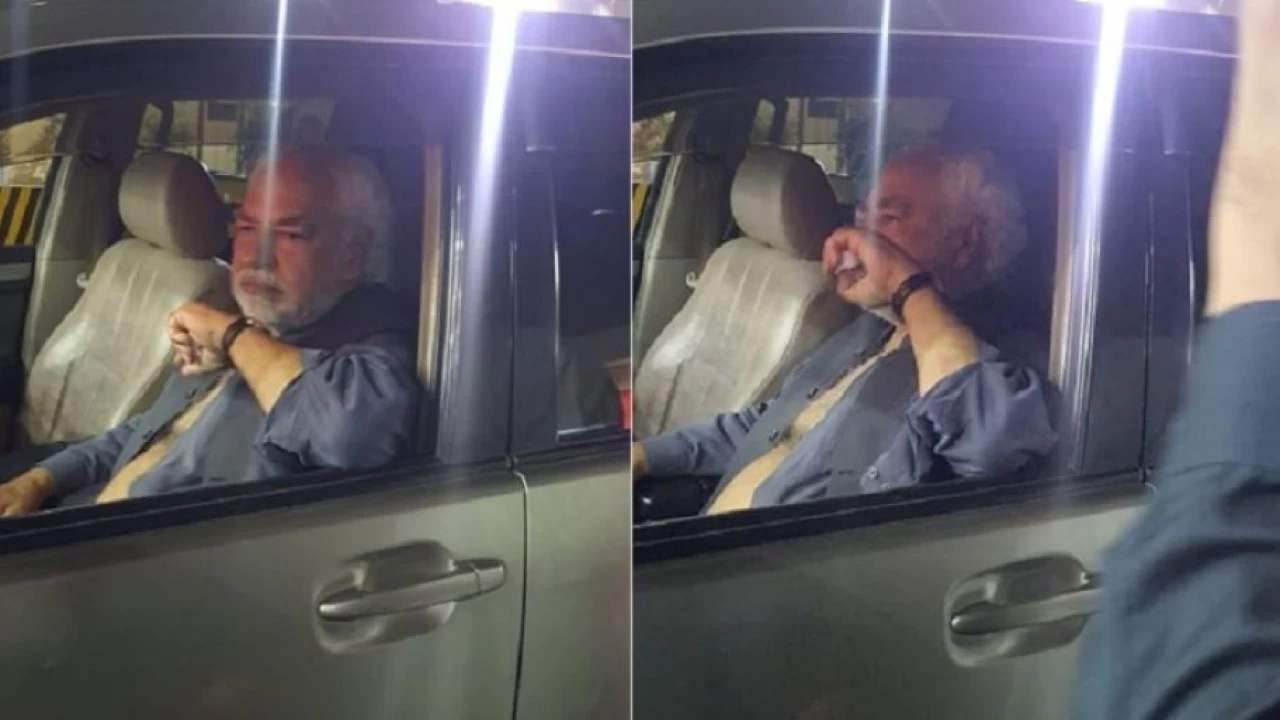 Lahore: Senior journalist and analyst Ayaz Amir was attacked by unidentified men in Lahore on Thursday.
Amir was leaving the office of a private TV channel located at Lahore's Abbott Road when unidentified men attacked him. The assailants also snatched his wallet and mobile phone.
As soon as the incident was reported, a Punjab Police spokesperson said that the inspector-general has summoned a report of the incident from the capital city police officer.
The IG directed the CCPO to utilise the safe city cameras to identify the culprits and ensure their arrest.
Prime Minister Shehbaz Sharif also condemned the incident and ordered Punjab Chief Minister Hamza Shehbaz to hold a high-level investigation.
"Suspects should be brought before the law as soon as possible. Journalism and protection of journalists should be ensured," said PM Shehbaz.
-- Punjab CM condemns --
Punjab Chief Minister Punjab Hamza Shahbaz took a notice of the torture incident on the senior Journalist and columnist Ayaz Amir and sought a report from Inspector General of Police.
The CM ordered to arrest the accused at the earliest who are found involved in the torture incident on Ayaz Amir.
Hamza directed to bring the accused into the stern grip of law and further action be taken against them. CM condemned the attack on Ayaz Amir and directed to fulfill all the requirements of justice.
MoIB to introduce digital system for ads distribution, circulation of newspapers
The decision was taken in a meeting of the Ministry of Information chaired by Minister for Information and Broadcasting Marriyum Aurangzeb.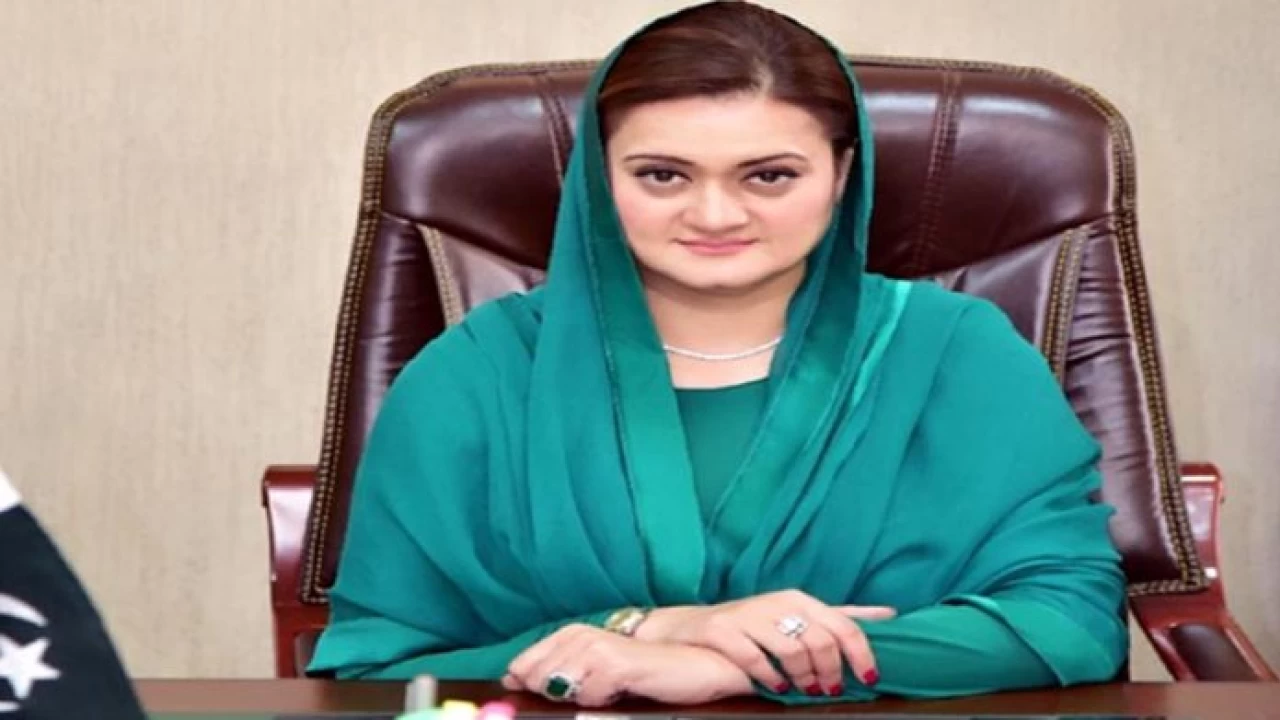 Islamabad: Ministry of Information and Broadcasting has decided to introduce digital system for distribution of advertisements, checking of circulation figures of newspapers and magazines.
The decision was taken in a meeting of the Ministry of Information chaired by Minister for Information and Broadcasting Marriyum Aurangzeb.
This would prove to be a big step for ensuring transparency in the distribution of government advertisements.
Briefing was given to the meeting regarding the list of newspapers and magazines and their publication.
The meeting discussed adopting a comprehensive policy on ABC for national and regional newspapers and magazines, sources said.
Sources said that details were given on issues related to regular publication and circulation of newspapers and periodicals.
The meeting was also briefed on the details of newspapers and magazines on the Central Media List, sources said.
The meeting took a decision in principle that advertisements will be issued to newspapers and magazines published regularly in a fair and transparent manner.
It was decided that advertisements would be issued to only newspapers and magazines being published regularly.
Secretary Information and Broadcasting Shahera Shahid, Principal Information Officer Mubashir Hassan and other senior officials attended the meeting.