'Minions' rule North American theaters on July 4th weekend
"This weekend, 'Minions' is breaking through and big animation is back in business."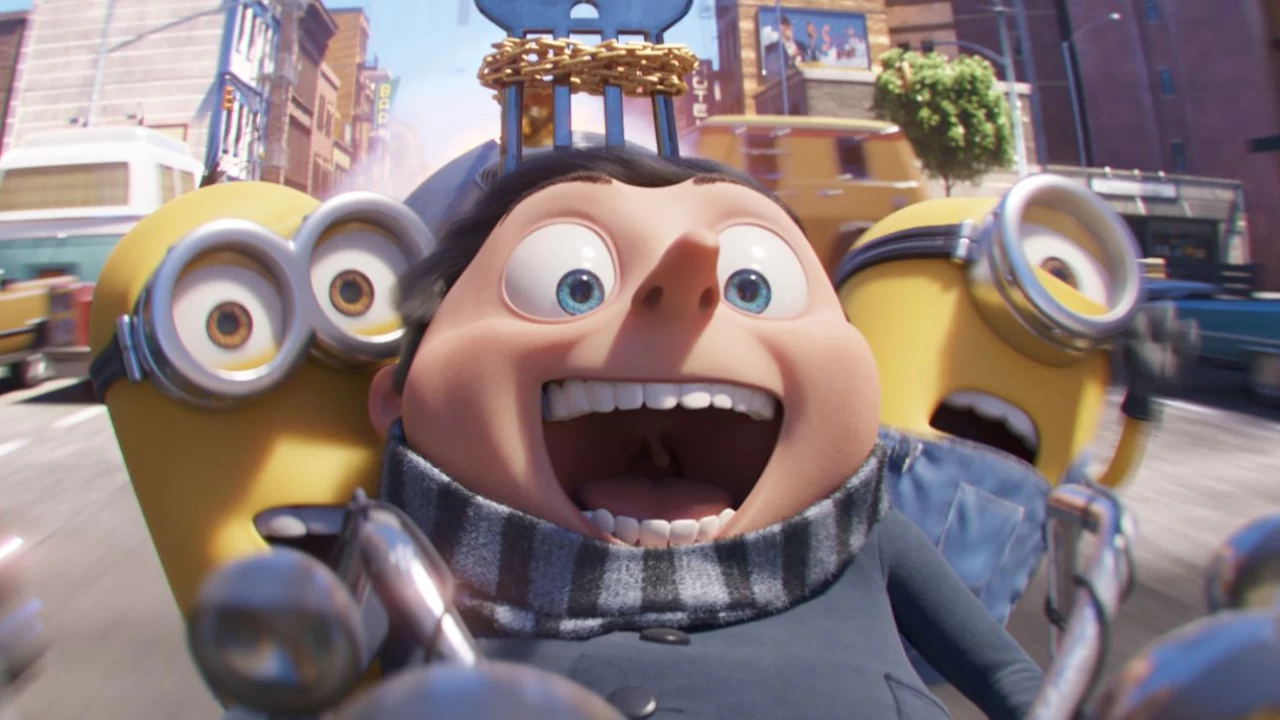 Hollywood: "Minions: The Rise of Gru," the latest installment in the animated "Despicable Me" franchise, crushed the competition at the North American box office in its opening weekend, with an expected $127.9 million take over the four-day July 4th holiday.
Universal's "Minions" far outpaced the number two film, "Top Gun: Maverick," which came in at $32.5 million, industry watcher Exhibitor Relations said Sunday.
"This is a sensational opening," said analyst David A. Gross of Franchise Entertainment Research.
"Family animation, more than any other genre, has struggled to find its footing during the pandemic," he said. "This weekend, 'Minions' is breaking through and big animation is back in business."
According to Variety, if confirmed, the box office haul would make the fifth chapter in the "Despicable Me" series about reformed super-villain Gru and his yellow Minions the highest film opening over Independence Day, besting 2011's "Transformers: Dark of the Moon."
Rolling along in second place is Paramount's "Top Gun: Maverick," the crowd-pleasing sequel to the original 1986 film that once again features Tom Cruise as cocky US Navy test pilot Pete "Maverick" Mitchell.
The film has raked in more than $1.1 billion worldwide.
Baz Luhrmann's music biopic "Elvis" -- starring relative newcomer Austin Butler as the King alongside Tom Hanks as his exploitative manager, Colonel Tom Parker -- dropped to third place in its second weekend of release, at $23.7 million.
Fourth place went to "Jurassic World Dominion," Universal's sixth installment in the "Jurassic Park" franchise, at $19.2 million.
The latest dinosaur frightfest stars Chris Pratt and Bryce Dallas Howard alongside franchise originals Sam Neill, Laura Dern and Jeff Goldblum.
Rounding out the top five was horror film "The Black Phone" starring Ethan Hawke as a serial killer, which earned $14.6 million in its second weekend in theaters.
Completing the top 10 were:
"Lightyear" ($8.1 million)
"Mr Malcolm's List" ($1 million)
"Everything Everywhere All At Once" ($673,000)
"Doctor Strange in the Multiverse of Madness" (482,000)
"Marcel the Shell with Shoes On" ($307,750)
SOURCE: AFP
At least 26 killed, dozens injured in northern Algeria forest fires 
Deaths include 24 people in El Tarf and two in Setif, with hundreds forced to leave their homes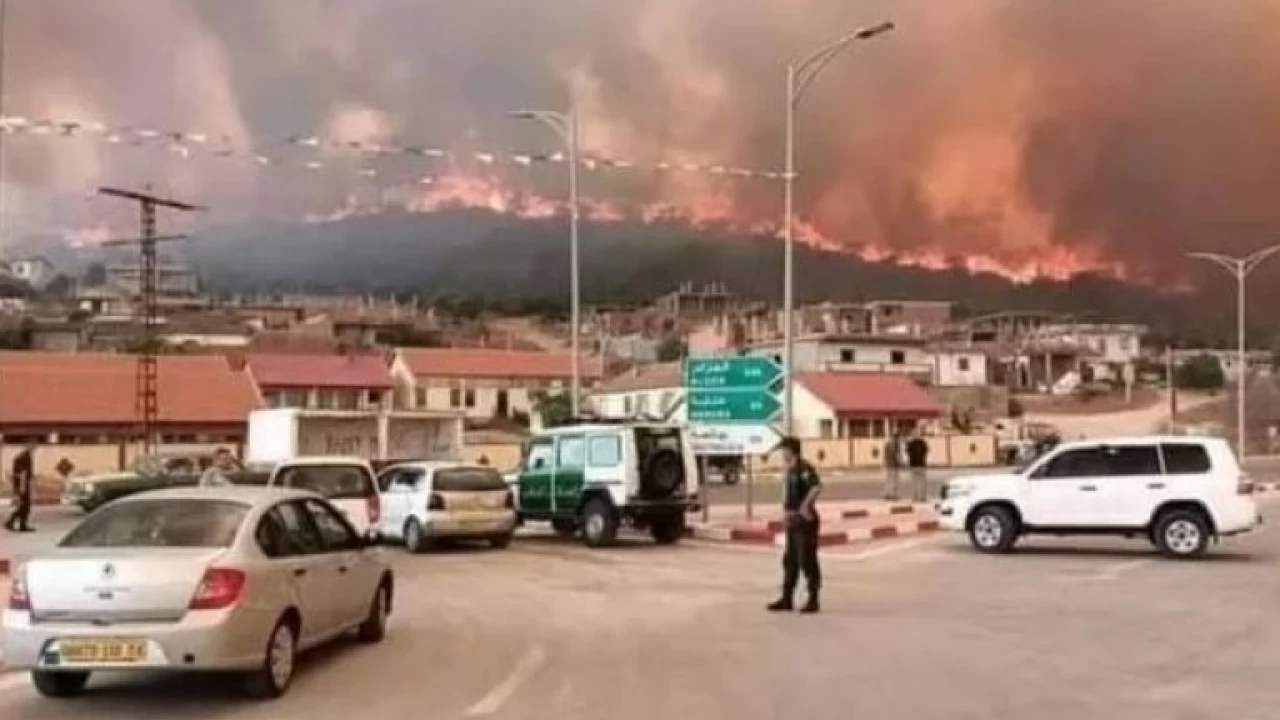 El Tarf: At least 26 people died and dozens of others were injured in forest fires that ravaged 14 districts of northern Algeria on Wednesday, the interior minister said.
Kamel Beldjoud told state television that 24 people lost their lives in fires in El Tarf, near the border with Tunisia, in addition to two others who died earlier in Setif.
The civil protection agency in Setif had said that two women, "a 58-year-old mother and her 31-year-old daughter", were killed in the town.
In Souk Ahras, farther to the east near Algeria's border with Tunisia, people were seen fleeing their homes as fires spread before firefighting helicopters were deployed.
An earlier toll said four people in Souk Ahras suffered burns and 41 others had breathing difficulties, the authorities said. Media reports said 350 residents had been evacuated.
No updated toll was given on the number of people injured in the fires in other areas.
The gendarmerie has closed several roads as a result of the fires.
"Thirty-nine fires are underway in 14 wilayas (administrative councils)," the civil protection agency said, noting that El Tarf was the worst hit, with 16 fires in progress.
Helicopters used bambi buckets to drop water on fires in three wilayas, including Souk Ahras.
Since the start of August, 106 fires have broken out in Algeria, destroying more than 2,500 hectares of woodland.
Beldjoud said some of the fires were started by people.
Wednesday's toll brings the total number of people killed in wildfires this summer up to 30.
Algeria is Africa's largest country but it only has 4.1 million hectares (10.1 million acres) of the forest.
Each year the north of the country is affected by forest fires, a problem that has worsened due to climate change.
Last year, at least 90 people died in forest fires that ravaged northern Algeria, destroying more than 100,000 hectares of woodland.
US Secretary of State extends full support to Pakistan's flood victims
"We continue to work together to mitigate future impacts of the climate crisis in Pakistan"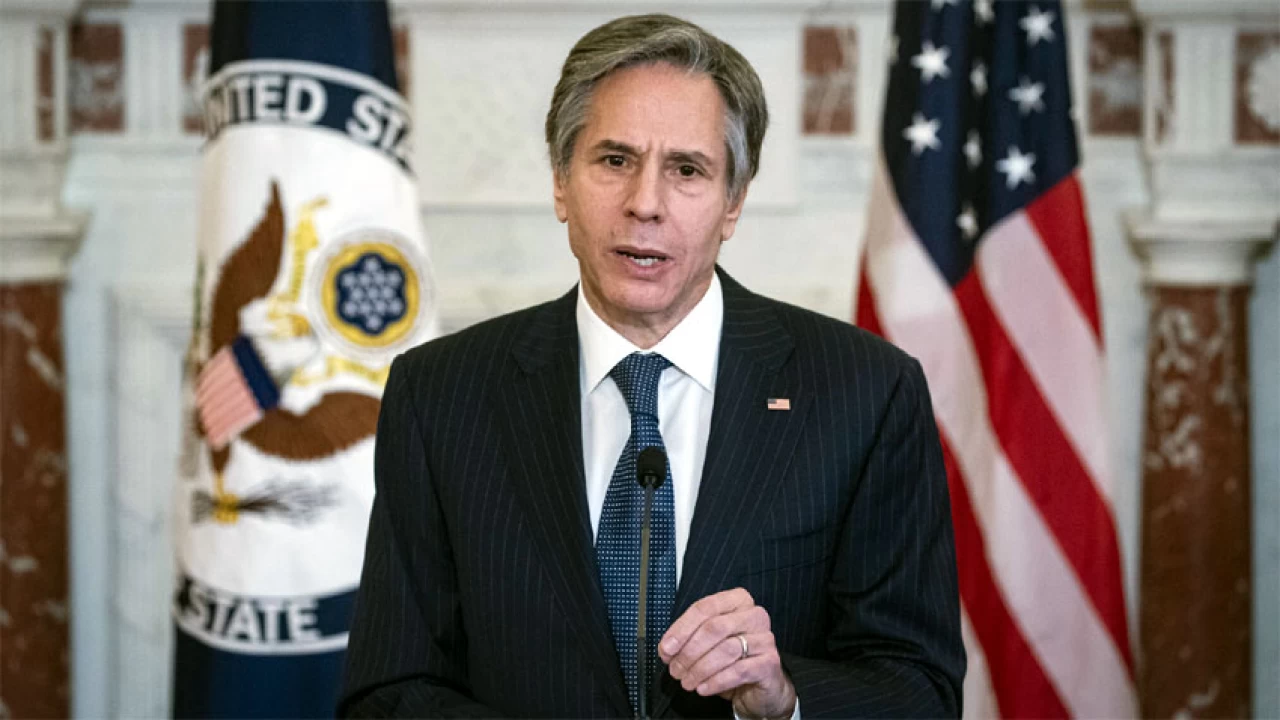 Washington: US Secretary of State Antony Blinken has reiterated the commitment to stand by Pakistan in hard times and extends full support to flood victims.
In a tweet, he said one million dollars will be given to Pakistan to build resilience against natural disasters. He said this amount is in addition to one hundred thousand dollars in immediate relief.
The US Secretary of State said we continue to work together to mitigate future impacts of the climate crisis in Pakistan.
NASA's new rocket on launchpad for trip to Moon
The SLS rocket is 98 meters (322 feet) tall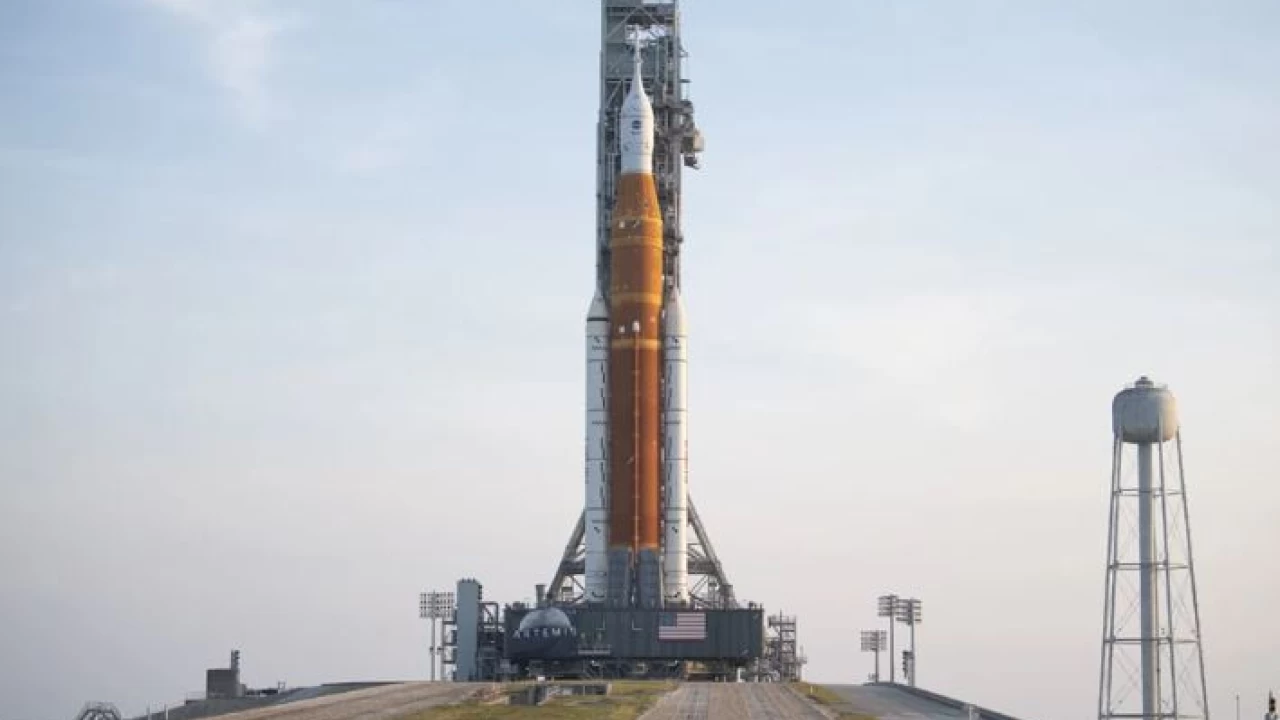 Washington: NASA's giant new SLS rocket arrived at its launchpad Wednesday in Cape Canaveral ahead of a planned flight to the Moon in less than two weeks.
It will be the maiden voyage of the Artemis program -- America's quest to return humans to the Moon for the first time since the last Apollo mission in 1972.
The Artemis 1 mission, an uncrewed test flight, will feature the first blastoff of the Space Launch System rocket, which will be the most powerful in the world.
It will propel the Orion crew capsule into orbit around the Moon, and the spacecraft will remain in space for 42 days before returning to Earth.
Starting in 2024, astronauts will travel aboard Orion for the same trip, and the following year, at the earliest, Americans will once again set foot on the Moon.
The SLS rocket, in development for more than a decade, is 98 meters (322 feet) tall.
On Wednesday it stood at historic launch complex 39B, after a 10-hour overnight crawl from the assembly building.
"To all of us that gaze up at the Moon, dreaming of the day humankind returns to the lunar surface, folks, we're here. We are going back," NASA administrator Bill Nelson said earlier this month.
The Orion capsule will fly to the Moon and 64,000 kilometers (40,000 miles) beyond it -- further than any previous crewed spacecraft.
On the way back through Earth's atmosphere, traveling at 40,000 km per hour (25,000 mph), Orion's thermal shield will have to withstand a temperature that is half that of the surface of the sun.
Liftoff for the Artemis 1 mission is scheduled for August 29 at 8:33 am (1233 GMT). If it has to be postponed due to bad weather, the backup dates are September 2 and 5.
After the 42-day trip, the capsule is supposed to splash down in the Pacific and be picked up by a US Navy vessel.
In 2024, an Artemis 2 mission is scheduled to take astronauts up to orbit the Moon but without landing on it. That honor is reserved for Artemis 3, a mission scheduled for 2025 at the earliest.
The last time people walked on the Moon was with the Apollo 17 mission in 1972.
While the Apollo program featured only white male astronauts, NASA says the Artemis missions will land the first woman and first person of color on the Moon.
The hope is to use the Moon as a staging ground to develop technologies for sending humans to Mars.
SOURCE: AFP