Federal cabinet meeting to be held today 
The Cabinet will be briefed on the load management plan in the meeting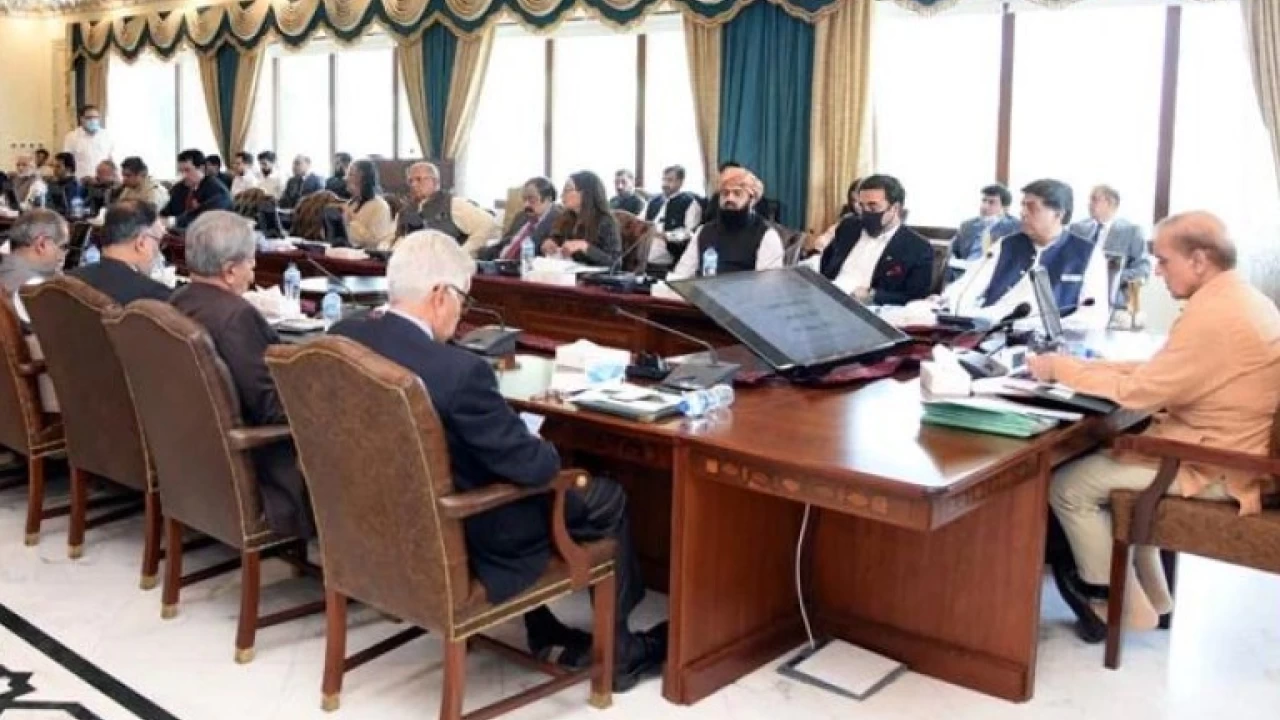 Islamabad: The federal cabinet will meet today in Islamabad to discuss the economic and political situation including load shedding and the overall energy situation in the country.
According to details, Prime Minister Shehbaz Sharif will preside over the federal cabinet meeting at his office while a 5-point agenda has also been released for the meeting.
The Cabinet will be briefed on the load management plan in the meeting.
Appointment of auditors for the Securities and Exchange Commission of Pakistan (SECP), ratification of the decisions of the Economic Coordination Committee, and the Cabinet Committee on Privatization are also on the agenda.
The ratification of the decisions of the Cabinet Legislative Committee on June 29 is also on the agenda.