Pakistan's high-ranking army officers martyred in helicopter crash
All six officers and soldiers including Lt Gen Sarfraz Ali embraced martyrdom.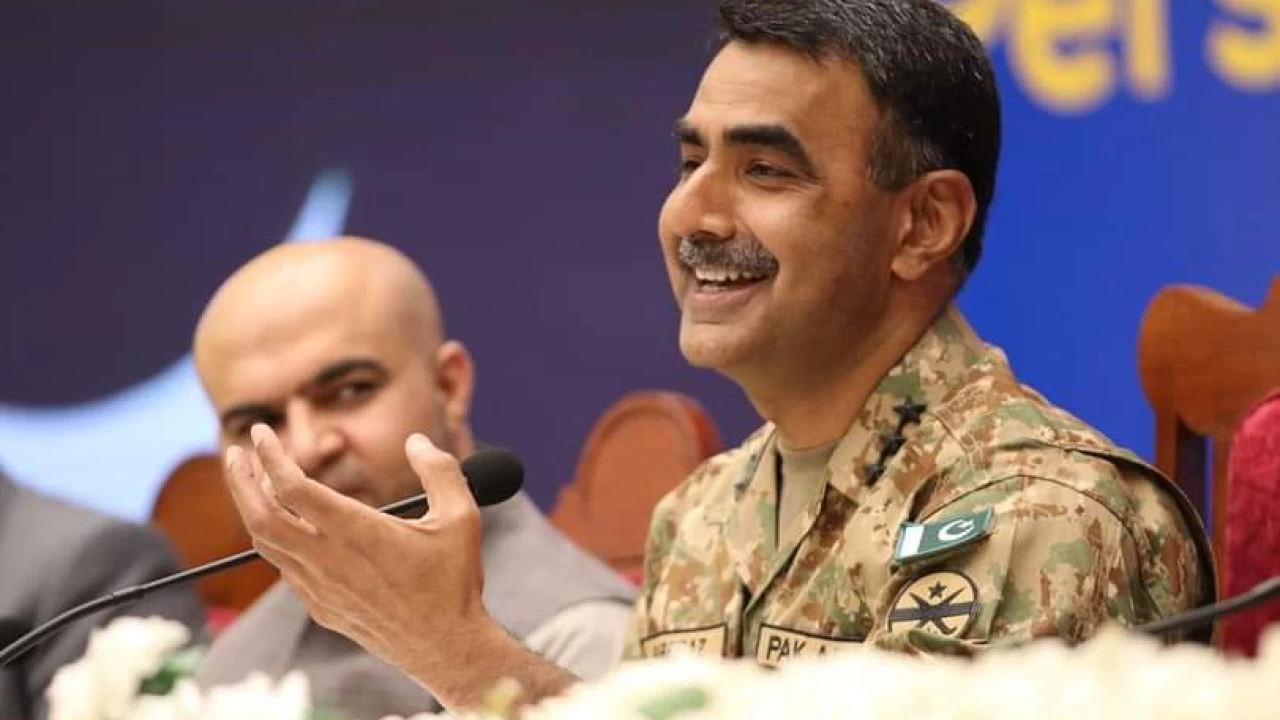 Rawalpindi: A Pakistan Army helicopter carrying Quetta Corps commander Lt Gen Sarfraz Ali and five others crashed late Monday night near Lasbela area of Balochistan, according to Inter-Services Public Relations (ISPR).
As per military's media wing, the wreckage of the unfortunate helicopter was found in Musa Goth, Windar, Lasbela.
The chopper crashed with Corps Commander XII (Quetta) Corps, Lieutenant General Sarfraz Ali, DG Pakistan Coast Guard, Maj. Gen Amjad, Brigadier Khalid, Major Saeed (the pilot), Major Talha (the co-pilot) and Crew Chief Naik Mudassir.
Initial investigation revealed that the unfortunate incident occurred due to 'bad weather'.
The wreckage of unfortunate hel which was on flood relief ops found in Musa Goth, Windar, Lasbela. All 6 offrs & sldrs incl Lt Gen Sarfraz Ali embraced shahadat. اِنّا لِلَّٰهِ وَإِنَّا إِلَيْهِ رَاجِعُونَ
Accident occurred due to bad weather as per initial investigations . DTF pic.twitter.com/dnyano2vqC

— DG ISPR (@OfficialDGISPR) August 2, 2022
According to further reports, the chopper went off the radar after losing contact with ground control, shortly after taking off from a base in Balochistan's Lasbela district.
Local sources stated that the debris of the crashed chopper was found after a search and rescue mission was launched.
Relief operations for flood affectees in full swing by PAF in South Punjab Region
Basic food items and commodities were distributed amongst the needy families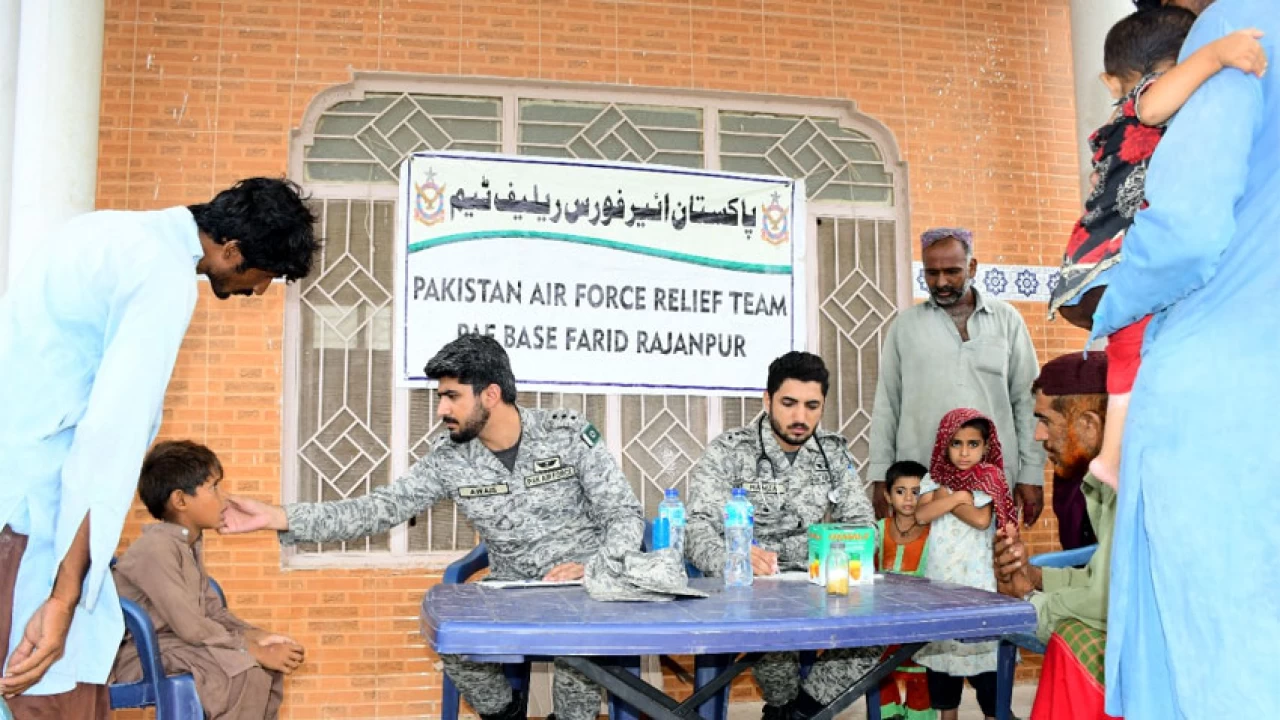 Rawalpindi: Relief operations for the flood affectees are in full swing by Pakistan Air Force (PAF) in South Punjab Region.
According to a press release, food and medical facilities are being provided round the clock to the affected families by the relief teams of PAF.
12155 pounds of basic food items and commodities were distributed amongst the needy families. Moreover, 939 patients were also attended by the paramedical team of Pakistan Air Force.
The recent floods have caused devastation in the low-lying areas of South Punjab Region, badly damaging the villages and infrastructure.
Despite inclement weather conditions throughout the country, especially in flood stricken areas, PAF personnel are working hard to provide humanitarian assistance to flood affectees.
Japan urges young adults to drink more alcohol
Japan's young adults are a sober bunch - something authorities are hoping to change with a new campaign.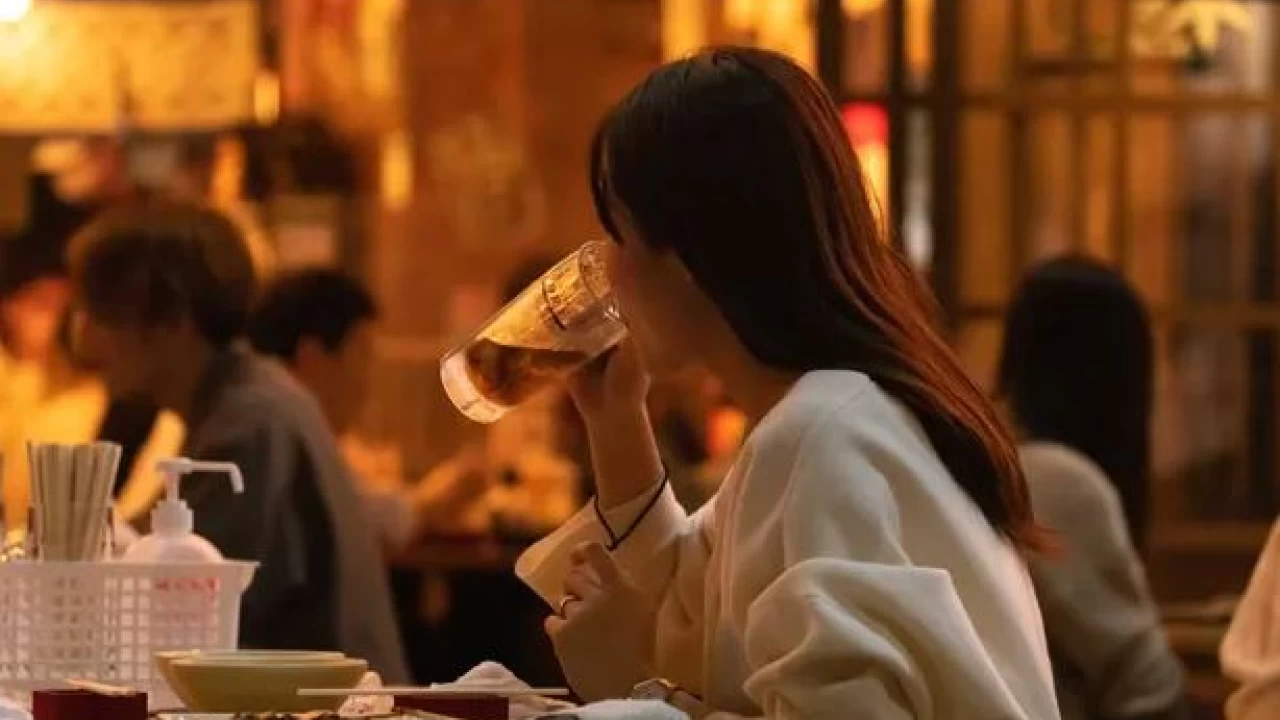 Japan's young adults are a sober bunch - something authorities are hoping to change with a new campaign.
The younger generation drinks less alcohol than their parents - a move that has hit taxes from beverages like sake (rice wine).
So the national tax agency has stepped in with a national competition to come up with ideas to reverse the trend.
The "Sake Viva!" campaign hopes to come up with a plan to make drinking more attractive - and boost the industry.
The contest asks 20 to 39-year-olds to share their business ideas to kick-start demand among their peers - whether it's for Japanese sake, shochu, whiskey, beer or wine.
The group running the competition for the tax authority says new habits - partly formed during the Covid pandemic - and an ageing population have led to a decline in alcohol sales.
It wants contestants to come up with promotions, branding, and even cutting-edge plans involving artificial intelligence.
Japanese media say the reaction has been mixed, with some criticism about the bid to promote an unhealthy habit. But others have posted quirky ideas online - such as famous actresses "performing" as virtual-reality hostesses in digital clubs.
Contestants have until the end of September to put forward their ideas. The best plans will then be developed with help from experts before the final proposals are presented in November.
The campaign's website says Japan's alcohol market is shrinking and the country's older demographic - alongside declining birth rates - is a significant factor behind it.
Recent figures from the tax agency show that people were drinking less in 2020 than in 1995, with numbers plummeting from 100 litres (22 gallons) a year to 75 litres (16 gallons).
Tax revenue from taxes on alcohol has also shrunk over the years. According to The Japan Times newspaper, it made up 5% of total revenue in 1980, but in 2020 amounts to just 1.7%.
The World Bank estimates that nearly a third (29%) of Japan's population is aged 65 and older - the highest proportion in the world.
Concerns about the future of sake is not the only problem that poses for Japan's economy - there are worries about the supply of younger staff for certain types of jobs, and care for the elderly in the future.
SOURCE: BBC
At least 26 killed, dozens injured in northern Algeria forest fires 
Deaths include 24 people in El Tarf and two in Setif, with hundreds forced to leave their homes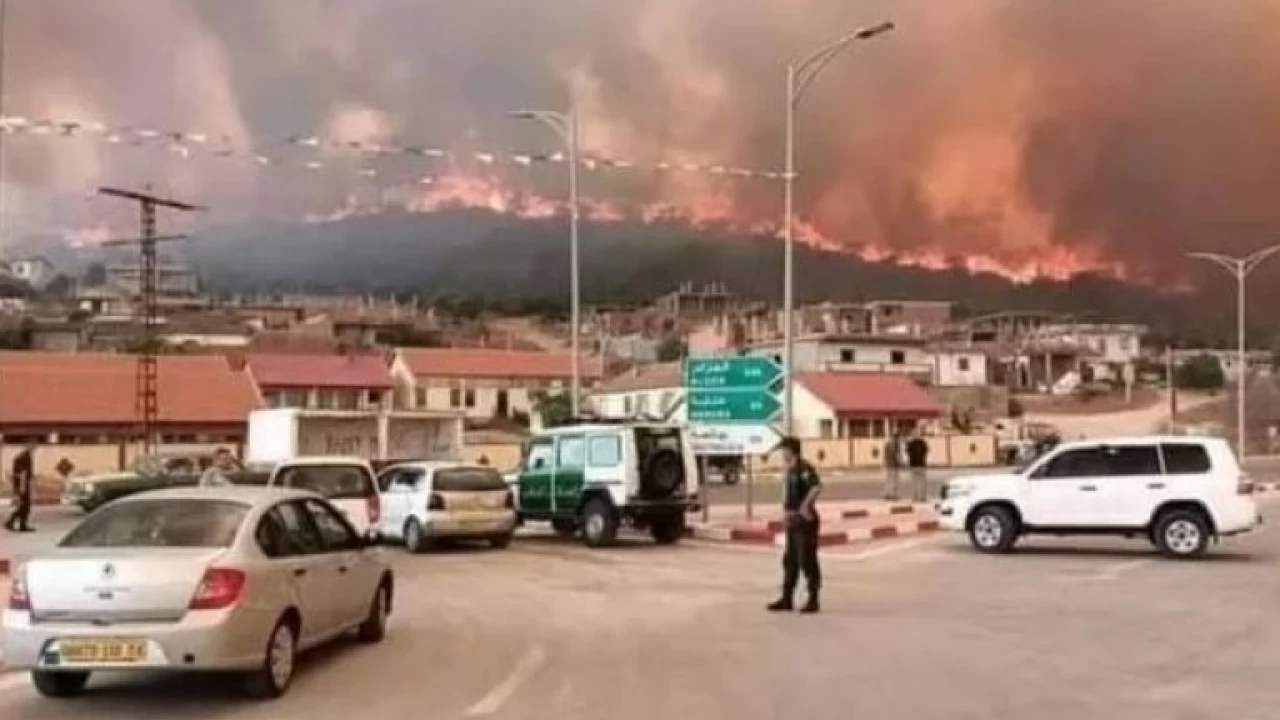 El Tarf: At least 26 people died and dozens of others were injured in forest fires that ravaged 14 districts of northern Algeria on Wednesday, the interior minister said.
Kamel Beldjoud told state television that 24 people lost their lives in fires in El Tarf, near the border with Tunisia, in addition to two others who died earlier in Setif.
The civil protection agency in Setif had said that two women, "a 58-year-old mother and her 31-year-old daughter", were killed in the town.
In Souk Ahras, farther to the east near Algeria's border with Tunisia, people were seen fleeing their homes as fires spread before firefighting helicopters were deployed.
An earlier toll said four people in Souk Ahras suffered burns and 41 others had breathing difficulties, the authorities said. Media reports said 350 residents had been evacuated.
No updated toll was given on the number of people injured in the fires in other areas.
The gendarmerie has closed several roads as a result of the fires.
"Thirty-nine fires are underway in 14 wilayas (administrative councils)," the civil protection agency said, noting that El Tarf was the worst hit, with 16 fires in progress.
Helicopters used bambi buckets to drop water on fires in three wilayas, including Souk Ahras.
Since the start of August, 106 fires have broken out in Algeria, destroying more than 2,500 hectares of woodland.
Beldjoud said some of the fires were started by people.
Wednesday's toll brings the total number of people killed in wildfires this summer up to 30.
Algeria is Africa's largest country but it only has 4.1 million hectares (10.1 million acres) of the forest.
Each year the north of the country is affected by forest fires, a problem that has worsened due to climate change.
Last year, at least 90 people died in forest fires that ravaged northern Algeria, destroying more than 100,000 hectares of woodland.