Enraged China fires missiles near Taiwan in drills after Pelosi visit
China's military activated more than 100 planes, including fighter jets and bombers, and over 10 warships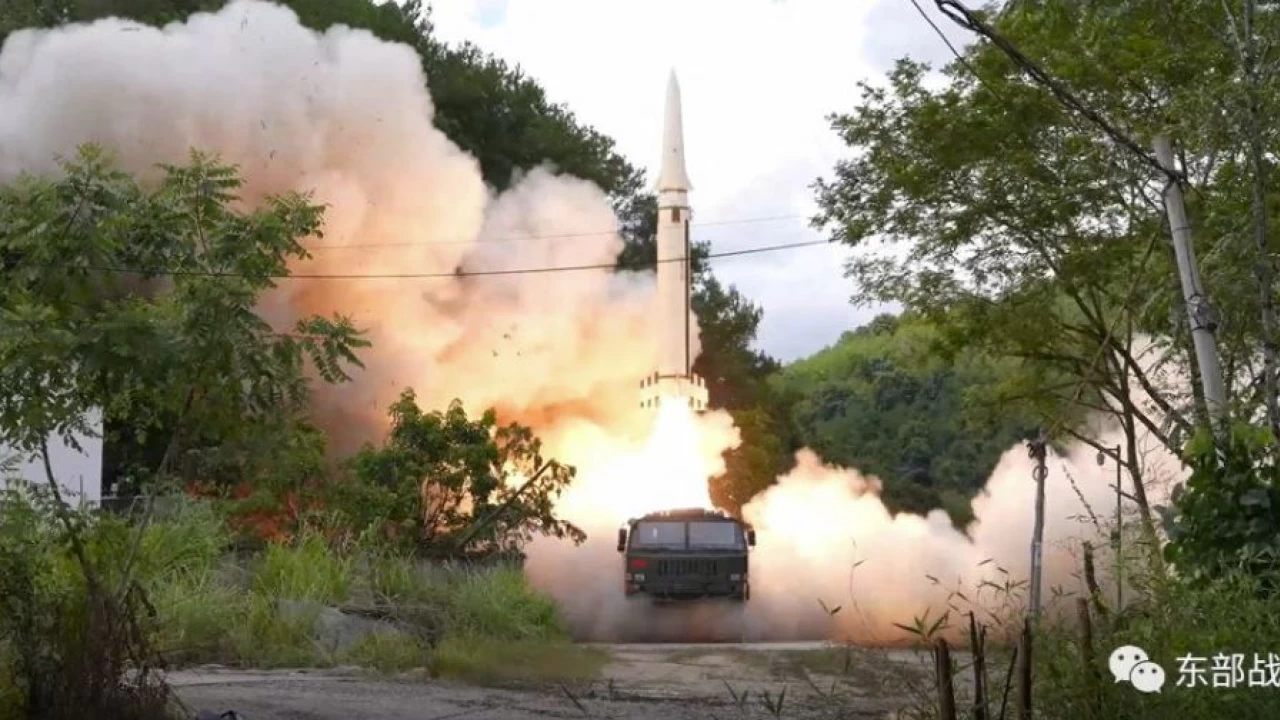 China deployed scores of planes and fired live missiles near Taiwan on Thursday in its biggest drills in the Taiwan Strait, a day after US House of Representatives Speaker Nancy Pelosi made a solidarity trip to the self-ruled island.
China's military confirmed multiple firings of conventional missiles in waters off Taiwan as part of planned exercises in six zones set to run until noon on Sunday. It activated more than 100 planes, including fighter jets and bombers, and over 10 warships, state broadcaster CCTV said.
Taiwan's defence ministry said it scrambled jets to warn away 22 Chinese fighter aircraft that crossed the Taiwan Strait median line into its air defence zone, and said troops fired flares late on Thursday to drive away four drones that flew above the area of its Kinmen islands, off the southeastern coast of China.
It said missiles fired by China flew high into the atmosphere and constituted no threat to it, responding to public concern about whether they passed over the main island of Taiwan.
Map showing the six locations where China will conduct military drills.
Japan protested that five missiles appeared to land in its economic zone. read more
"The U.S.-Taiwan collusion and provocation will only push Taiwan towards the abyss of disaster, bringing catastrophe to Taiwan compatriots," said a Chinese defence ministry spokesperson.
Responding to the Chinese drills, President Tsai Ing-wen said Taiwan would not provoke conflicts but would firmly defend its sovereignty and national security.
"Taiwan will never be knocked down by challenges," Tsai said in a recorded video message to the people of Taiwan.
"We are calm and not impetuous, we are rational and not provocative, but we will also be firm and not shirk."
Taiwan said 11 Chinese Dongfeng ballistic missiles had been fired in nearby waters - the first time since 1996. read more
Taiwan officials said the drills violated United Nations rules, invaded its space and threatened free air and sea navigation. It has been self-ruled since 1949, when Mao Zedong's communists took power in Beijing after defeating Chiang Kai-shek's Kuomintang (KMT) nationalists in a civil war, prompting the KMT-led government to retreat to the island.
The military activity followed Pelosi's unannounced visit of support to Taiwan in defiance of warnings from China.
HACKER ATTACKS
To avoid escalating tensions with Beijing any further, the United States postponed a routine test launch of an Air Force Minuteman III intercontinental ballistic missile, the Wall Street Journal reported on Thursday, citing U.S. officials. One official said the delay might last 10 days, the report said.
Before the drills officially began, Chinese navy ships and military aircraft briefly crossed the Taiwan Strait median line several times on Thursday, a Taiwanese source briefed on the matter told Reuters. read more
By midday, warships from both sides remained in close proximity as Taiwan also scrambled jets and deployed missile systems to track Chinese aircraft crossing the line.
"They flew in and then flew out, again and again. They continue to harass us," the Taiwanese source said.
China, which has long said it reserves the right to take Taiwan by force, says its differences with the island are an internal affair.
In Taiwan, life was largely normal despite worries that Beijing could fire a missile over the main island as North Korea did over Japan's northern island of Hokkaido in 2017.
"When China says it wants to annex Taiwan by force, they have actually said that for quite a while," said Chen Ming-cheng, a 38-year-old realtor. "From my personal understanding, they are trying to deflect public anger, the anger of their own people, and turn it onto Taiwan."
Taiwan said websites of its defence ministry, foreign ministry and the presidential office were attacked by hackers and warned of coming "psychological warfare".
'COMRADE PELOSI'
Chinese Foreign Minister Wang Yi called Pelosi's visit to Taiwan a "manic, irresponsible and highly irrational" act, state broadcaster CCTV reported.
Wang, speaking at a meeting of Southeast Asian foreign ministers in Cambodia, said China had tried to avert crisis by diplomatic means but would never let its core interests be hurt.
Unusually, the drills in six areas around Taiwan were announced with a locator map circulated by China's official Xinhua news agency - a factor that for some analysts illustrated playing to both domestic and foreign audiences. read more
In Beijing, security near the U.S. Embassy was unusually tight though there were no signs of significant protests.
"I think this (Pelosi's visit) is a good thing," said a man surnamed Zhao in Beijing. "It gives us an opportunity to surround Taiwan, then to use this opportunity to take Taiwan by force. I think we should thank Comrade Pelosi."
Pelosi, the highest-level U.S. visitor to Taiwan in 25 years, praised its democracy and pledged American solidarity during her brief stopover. Chinese anger could not stop world leaders from travelling there, she said.
"Our delegation came to Taiwan to make unequivocally clear that we will not abandon Taiwan," Pelosi told Taiwan's President Tsai Ing-wen, whom Beijing suspects of pushing for formal independence - a red line for China.
China summoned the U.S. ambassador in Beijing in protest and halted several agricultural imports from Taiwan.
The United States and the foreign ministers of the Group of Seven nations warned China against using Pelosi's visit as a pretext for military action against Taiwan.
"We're watching this closely. We continue to urge the Chinese not to overreact here. There's no reason to react the way that they have or to escalate the tensions," White House national security spokesperson John Kirby told MSNBC.
The United States has no official diplomatic relations with Taiwan but is bound by U.S. law to provide it with the means to defend itself. Taiwan rejects China's sovereignty claims, saying only the islanders themselves can decide their future.
U.N. Secretary-General Antonio Guterres is following the developments closely and with concern, a U.N. spokesperson said.
SOURCE: REUTERS
10 including prominent cleric killed in bombing at Kabul mosque
There were fears the casualty numbers could rise further.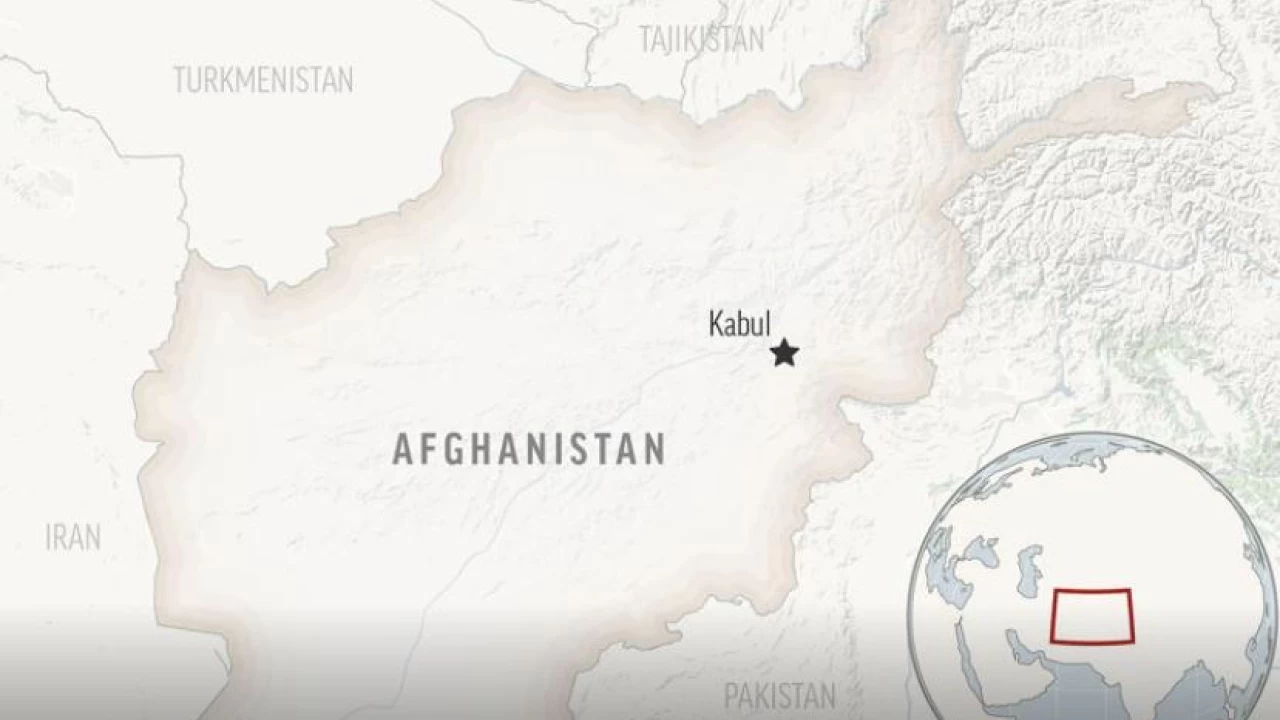 A bombing at a mosque in the Afghan capital of Kabul during evening prayers on Wednesday killed at least 10 people, including a prominent cleric, and wounded at least 27, an eyewitness and police said.
There was no immediate claim of responsibility for the attack, the latest to strike the country in the year since the Taliban seized power. Several children were reported to be among the wounded.
The Islamic State group's local affiliate has stepped up attacks targeting the Taliban and civilians since the former insurgents' takeover last August as U.S. and NATO troops were in the final stages of their withdrawal from the country. Last week, the IS claimed responsibility for killing a prominent Taliban cleric at his religious center in Kabul.
According to the eyewitness, a resident of the city's Kher Khanna neighborhood where the Siddiquiya Mosque was targeted, the explosion was carried out by a suicide bomber. The slain cleric was Mullah Amir Mohammad Kabuli, the eyewitness said, speaking on condition of anonymity because he was not authorized to talk to the media.

He added that more than 30 other people were wounded. The Italian Emergency hospital in Kabul said that at least 27 wounded civilians, including five children, were brought there from the site of the bomb blast.
There were fears the casualty numbers could rise further.
Khalid Zadran, the Taliban-appointed spokesman for the Kabul police chief, confirmed an explosion inside a mosque in northern Kabul but would not provide a casualty toll or a breakdown of the dead and wounded.
Taliban spokesman Zabihullah Mujahid also condemned the explosion and vowed that the "perpetrators of such crimes will soon be brought to justice and will be punished."
A U.S.-led invasion toppled the previous Taliban government, which had hosted al-Qaida leader Osama bin Laden in Afghanistan, following the Sept. 11, 2001 terrorist attacks in the United States.
Since regaining power, the former insurgents have faced a crippling economic crisis as the international community, which does not recognize the Taliban government, froze funding to the country.
Separately, the Taliban confirmed on Wednesday that they had captured and killed Mehdi Mujahid in western Herat province as he was trying to cross the border into Iran.
Mujahid was a former Taliban commander in the district of Balkhab in northern Sar-e-Pul province, and the only member of the minority Shiite Hazara community among the Taliban ranks.
Mujahid had turned against the Taliban over the past year, after opposing decisions made by Taliban leaders in Kabul.
SOURCE: AP NEWS
New aircraft being inducted into PIA to improve performance, Senate told
The house will now meet tomorrow at 10:30 am.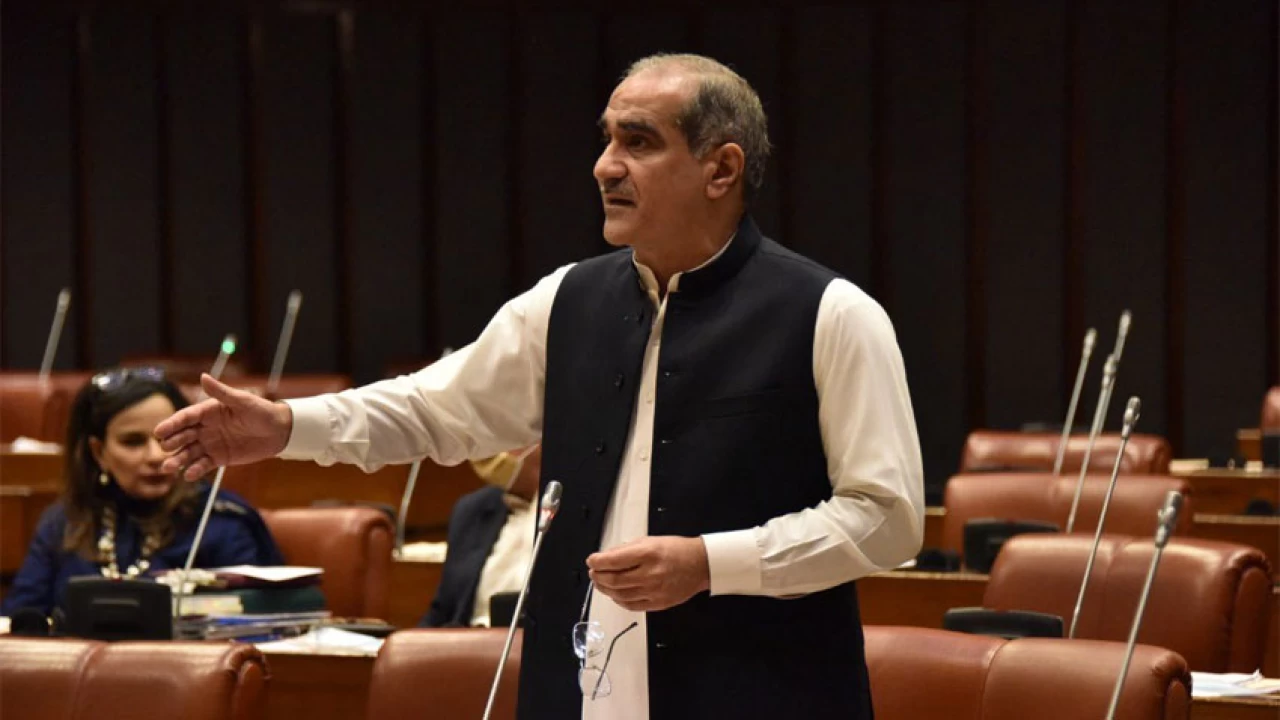 Islamabad: Minister for Aviation Khawaja Saad Rafique says new aircraft are being inducted into the PIA to improve its performance.
Speaking in the Senate on Thursday, he said there is no proposal under consideration to sell out the assets of the national flag carrier.
Saad Rafique said it is our effort to operationalize this year about three hundred rooms of Hotel Roosevelt. He said we want to enter into a joint venture for the complete revival of this hotel which will help bring revenue to the country.
The Minister for Railways and Aviation said one hundred and thirty four kilometers rail track of the Sibi-Harnai-Khost section has been completed. He said we have to install a bridge on this section. However, operationalization of this section is linked with the security situation.
Minister of State for Law Shahadat Awan assured the house during question hour that the present government has initiated strict action against illegal housing societies.
He said those who hoodwinked the masses will not be spared and they will land in prisons.He said cases of illegal housing societies are before the NAB and FIA. He said a campaign has also been started to create awareness amongst masses about these illegal housing societies.
The Minister of State told the house that Pakistanis enjoy visa free access to forty six countries. He said efforts are afoot to further improve the image of Pakistan in the world.
Shahadat Awan further informed that the Korang Bridge project on Islamabad Expressway will be completed by the end of this year.
Minister of State for Law said the contract for the project was awarded in September 2020. However, the contractor slow down work on the project due to price escalation in construction material. He said the contract has now been assigned to Frontier Works Organization.
Responding to another question, the Minister of State for Law said beggary has been reduced to a great extent in the federal capital territory. He said two anti-beggary squads have been established to apprehend the beggars. He said the patrolling system within Islamabad has been revamped and SHOs of all the police stations have been strictly directed to utilize their mobiles as well as staff from Rescue 15 to curb this menace.
Shahadat Awan said action has also been taken against the gang leaders of beggars. Cases have been registered against them and they have also been sentenced.
The Minister of State said the government has also established shelter homes in the federal capital for the poor and needy people. He said there are also centers for rehabilitation of women and children.
Responding to points raised by the opposition leader Shahzad Wasim, Leader of House in the Senate Azam Nazeer Tarar said it was the PTI government which victimized political opponents during its tenure. He said a case was registered against Shehbaz Gill as per the law for inciting mutiny in a state institution.
Assuring there will be no custodial torture of the PTI leader, he, however said nobody can be allowed to escape investigation and that the law will take its course in the case.
The house will now meet tomorrow at 10:30 am.
President urges youth to participate in monsoon plantation drive to cope with climate change
"Pakistan was the eighth country most vulnerable to the negative effects of climate change"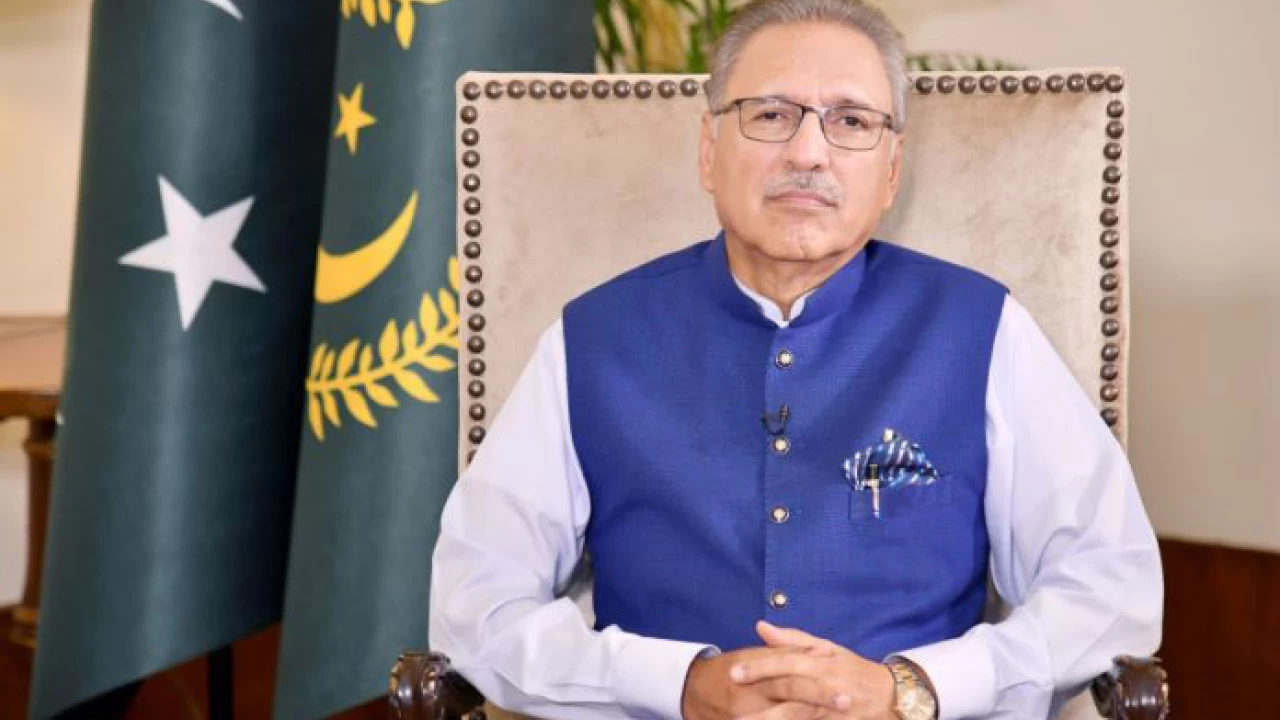 Islamabad: President Dr Arif Alvi on Thursday called for concerted efforts by all segments of society to carry out extensive plantations in a bid to save the country from the horrendous effects of climate change.
In his message on the launch of the national monsoon tree plantation drive, he urged every citizen, particularly youth, to actively participate in the campaign by planting trees in residential areas, on roadsides, and near industrial zones.
President Alvi said Pakistan was the eighth country most vulnerable to the negative effects of climate change.
He mentioned that rising mercury levels were resulting in glacier melting and urban flooding.
During the last 19 years, he said, Pakistan suffered around 173 incidents related to climate change besides the massive destruction this year as well.
The president said as per international standards, a country required 25 percent forest cover, however, pointed out that Pakistan only had 4.8 percent of the green area according to a World Bank report.
He emphasized carrying out plantation at a large scale across the country and mentioned the Ten Billion Tree Tsunami as the largest such plantation project in the country's history.
Under the project, he said, 1.81 billion trees had been planted by June 2022. By 2023, around 3.29 billion trees will be planted.
President Alvi said 10,000 saplings were planted in the premises of the Aiwan-e-Sadr in 2021, while a Miyawaki forest was also raised at an area of 1.5 acres under the Green Presidency Initiative.
He expressed confidence that an increase in forest cover would help mitigate the effects of climate change in the country and would also control urban flooding.
Also, the extensive plantation would result in the preservation of wildlife and flora and fauna in the country, he added.