Oil prices fall to lowest since before Ukraine invasion
The decrease in oil prices could come as a relief to large consumer nations like the US and countries in Europe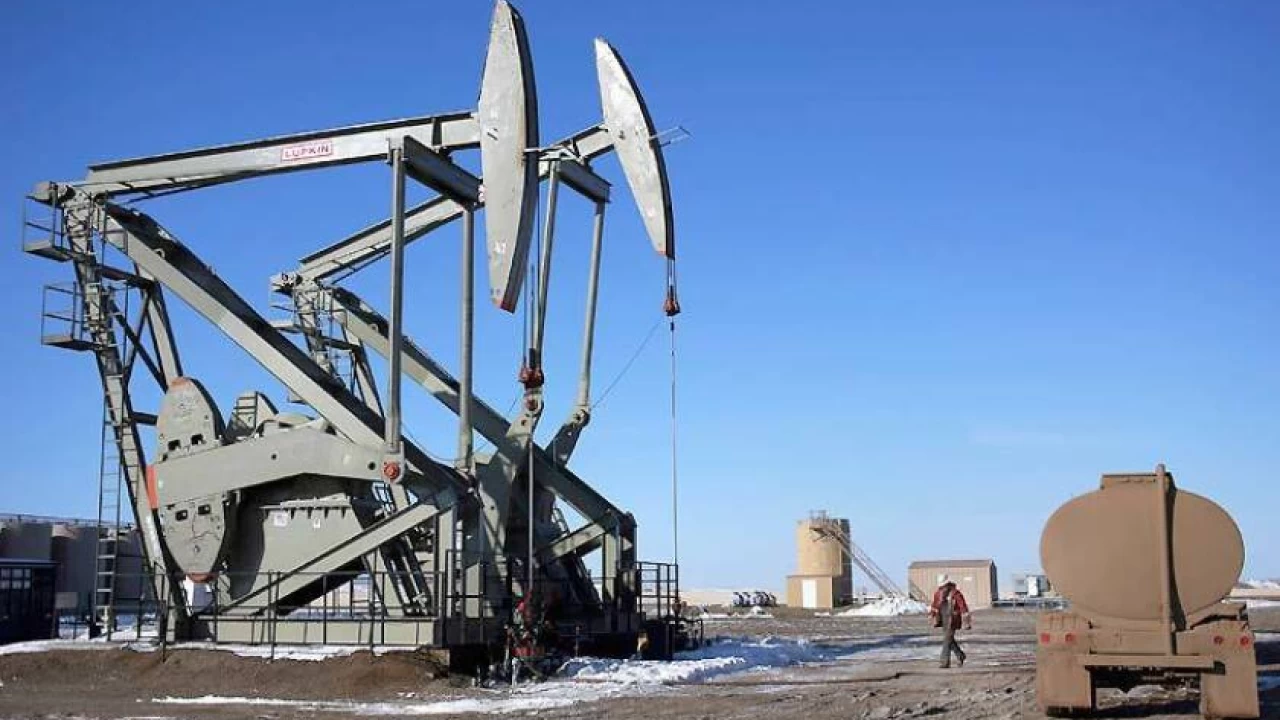 Global oil prices dropped on Thursday to their lowest levels since before Russia's February invasion of Ukraine as traders fretted over the possibility of an economic recession later this year that could torpedo energy demand.
Benchmark Brent crude futures dropped more than 3% to $93.81 a barrel after touching a mid-session low of $93.20, the lowest since Feb. 21. West Texas Intermediate (WTI) crude futures fell 2.7% to $88.21 after touching the lowest since Feb. 3 at $87.97.
The fall in oil prices could come as a relief to large consumer nations like the United States and countries in Europe that have been urging producers to ramp up output to offset tight supplies and combat raging inflation.
Oil had surged to well over $120 a barrel earlier in the year after a sudden rebound in demand from the darkest days of the COVID-19 pandemic combined with supply disruptions stemming from sanctions on major producer Russia over its invasion of Ukraine.
Thursday's selling followed an unexpected surge in U.S. crude inventories last week. Gasoline stocks, the proxy for demand, also showed a surprise build as demand slowed under the weight of gasoline prices near $5 a gallon, the Energy Information Administration said. read more
The demand outlook remains clouded by increasing worries about an economic slump in the United States and Europe, debt distress in emerging market economies, and a strict zero COVID-19 policy in China, the world's largest oil importer.
"A break below $90 is now a very real possibility which is quite remarkable given how tight the market remains and how little scope there is to relieve that," said Craig Erlam, senior market analyst at Oanda in London.
"But recession talk is getting louder and should it become reality, it will likely address some of the imbalance."
Further pressure followed fears that rising interest rates could slow economic activity and limit demand for fuel. The Bank of England (BoE) raised rates on Thursday and warned about recession risks.
An OPEC+ agreement on Wednesday to raise its output target by just 100,000 barrels per day (bpd) in September, equivalent to 0.1% of global demand, was viewed by some analysts as bearish for the market.
OPEC heavyweights Saudi Arabia and the UAE are also ready to deliver a "significant increase" in oil output should the world face a severe supply crisis this winter, sources familiar with the thinking of the top Gulf exporters said.
SOURCE: REUTERS
Chinese and Taiwan navy ships stay close to Strait median line: Source
Several Chinese navy ships continued to conduct missions off Taiwan's eastern coast as of Wednesday morning, the source said.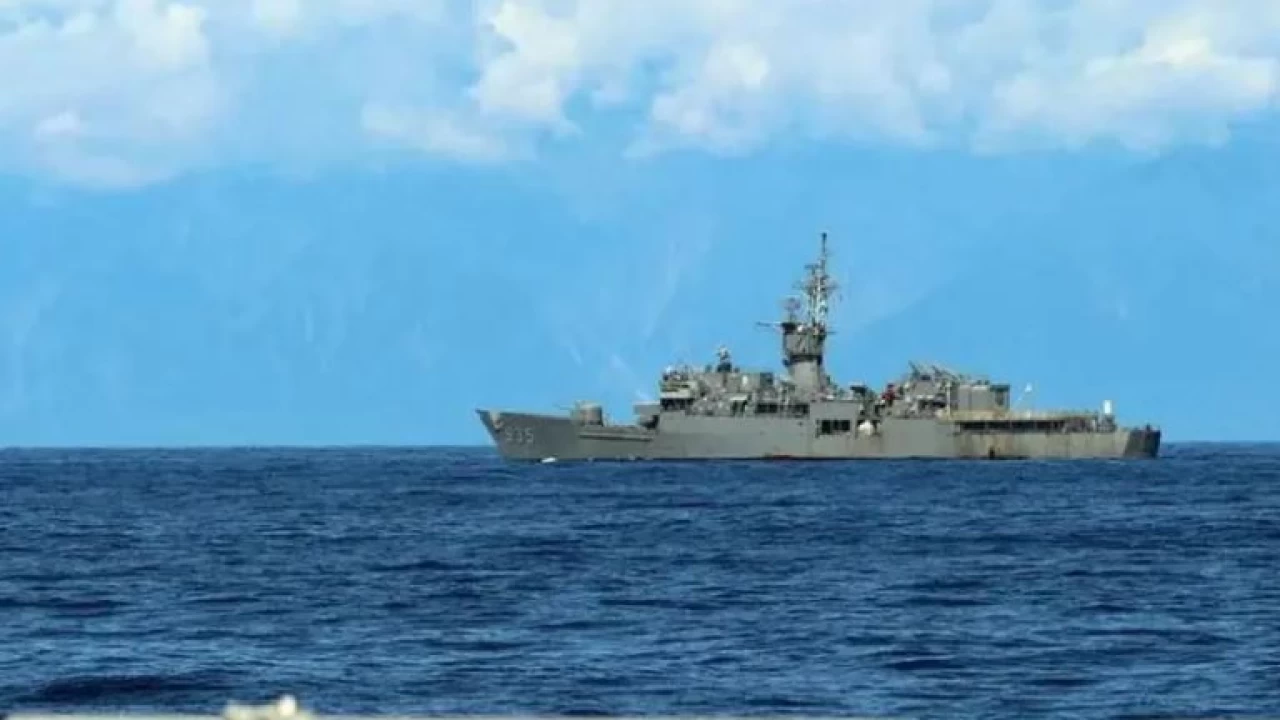 Taipei: About 20 Chinese navy and Taiwan navy ships continued to stay close to the median line of the Taiwan Strait as of Wednesday morning, a source briefed on the matter told Reuters.
Several Chinese navy ships continued to conduct missions off Taiwan's eastern coast as of Wednesday morning, the source said.
SOURCE: REUTERS
'Countdown' to retirement has begun: Serena Williams
She won the last of her 23 Slams at the 2017 Australian Open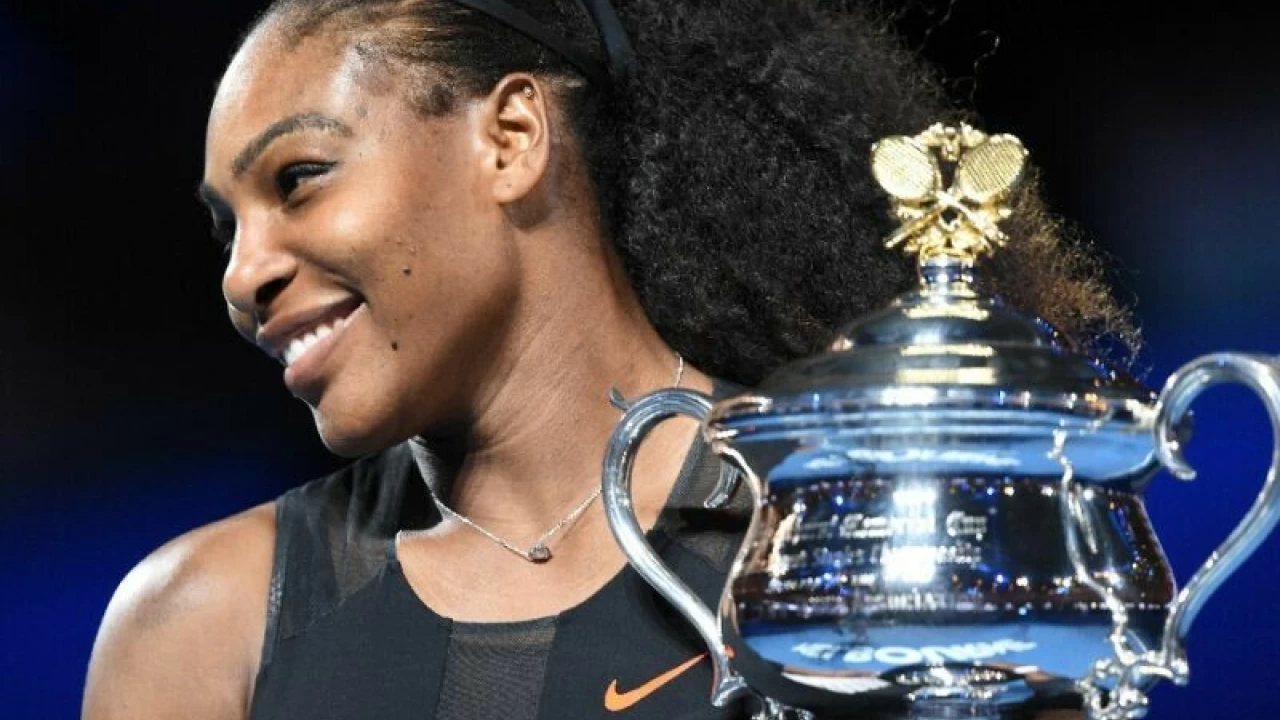 California: US tennis great Serena Williams announced on Tuesday that "the countdown has begun" to her retirement from the sport.
"There comes a time in life when we have to decide to move in a different direction," the 40-year-old, 23-time Grand Slam winner said in a post on Instagram.
"That time is always hard when you love something so much. My goodness do I enjoy tennis. But now, the countdown has begun.
"I have to focus on being a mom, my spiritual goals and finally discovering a different, but just exciting Serena. I'm gonna relish these next few weeks."
Williams won the last of her 23 Slams at the 2017 Australian Open when she was already pregnant with daughter, Olympia.
However, she has failed to add a 24th major which would take her level with Margaret Court's all-time record.
Her final attempt will come at the US Open in New York later this month.
Williams stepped onto a hardcourt for the first time in a year and a half on Monday in the WTA Toronto tournament where she fought through to the second round with a straight sets victory over Nuria Parrizas Diaz.
It was her first singles victory since the 2021 French Open, some 14 months ago.
The former world number one had played her first singles match in a year following a lengthy injury layoff during a first round defeat at Wimbledon in June.
Earlier Tuesday, Williams wrote in the September edition of Vogue where she featured on the cover that she was "evolving away" from the sport after the US Open where she has won six of her major singles titles.
"Unfortunately I wasn't ready to win Wimbledon this year," she wrote in Vogue.
"And I don't know if I will be ready to win New York. But I'm going to try. And the lead-up tournaments will be fun. I know there's a fan fantasy that I might have tied Margaret that day in London, then maybe beat her record in New York, and then at the trophy ceremony say, 3See ya!3 I get that. It's a good fantasy.
"But I'm not looking for some ceremonial, final on-court moment. I'm terrible at goodbyes, the world's worst."
SOURCE: AFP
First Constituent Assembly's diamond Jubilee celebrations to commence from today
The theme of the celebrations is "Mera- Parliman-Rahbar-i-Taraqqi-o-Kamal"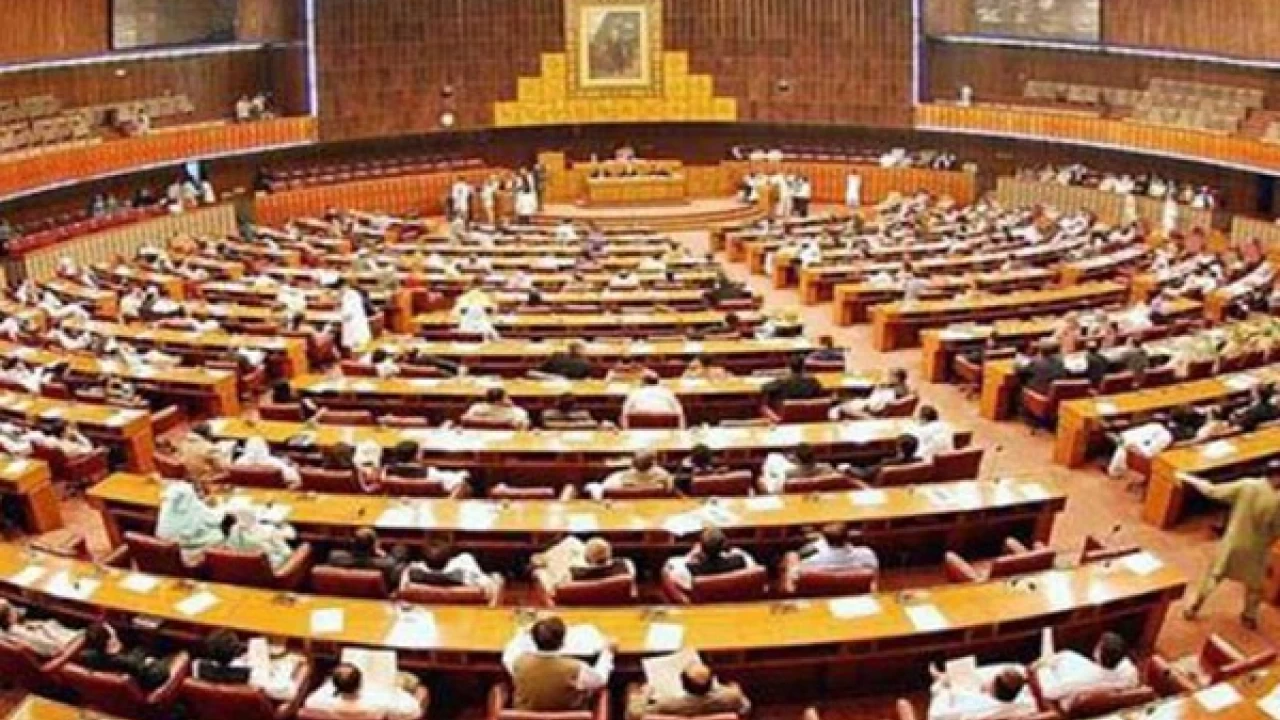 Islamabad: The five-day diamond jubilee celebrations to commemorate the first constituent assembly of Pakistan, are beginning at the Parliament House in Islamabad on Wednesday (today).
The celebrations are meant to highlight the services of all Parliamentarians in furthering the cause of democracy and its values in the country.
An elaborate plan of events has been prepared by the National Assembly Secretariat to commemorate the event in a befitting manner.
The theme of the celebrations is "Mera- Parliman-Rahbar-i-Taraqqi-o-Kamal"
The celebrations will commence today with inauguration of three-day Photographs Exhibition themed "Tarjuman-i-mazi shan-i-Hal".
Likewise, another three-day Art and Painting Exhibition with the theme "Pak Sarzamin Shad Baad" and yet other three-day Book Exhibition with theme "Qaum, Mulk, Saltanat" would be held.
The Minorities Convention would be held tomorrow, on the eve of International Day for Minorities to acknowledge the services of minorities towards progress and development of the country.
The Minorities Convention would be followed by a Convention of Women Parliamentarians with the theme " Markaz-e- Yaqeen Shaad Baad'.
A Convention of Youth and Children themed "Azm-i-ali shan," would be held on Friday.
A mega Parliamentary Convention will be held on Saturday under the theme of "Sayah-yi-Khuda-yi-Zul-Jalal." It will signify the importance of continuity of democratic system in the country.