Saudi Arabia exempts foreign Umrah pilgrims from PCR test, COVID vaccine certificate
However pilgrims will be required to get the Corona Medical Insurance Scheme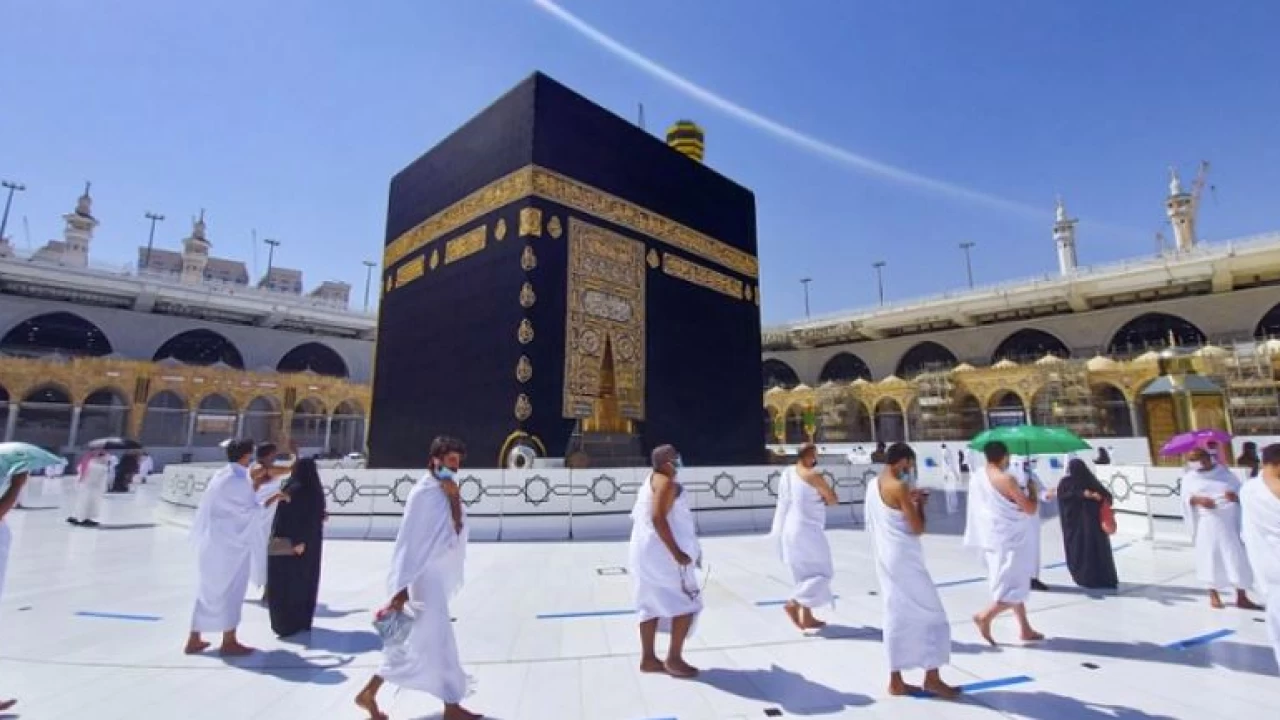 Saudi Arabia authorities announced on Thursday to lift COVID restrictions imposed on foreign Umrah pilgrims.
According to Arab media, Saudi Arabia removed the requirement of PCR test and COVID vaccine certificate for foreign Umrah pilgrims.
However, it has been declared mandatory for pilgrims to get the Corona Medical Insurance Scheme.
A day earlier, security barriers were also removed from the sides of the Kaaba, after which pilgrims will now be able to kiss Hajar al-Aswad (the Black Stone). According to reports, now pilgrims will also be able to offer Nawafil at Hatim.
According to Sheikh Dr Abdul Rahman Al-Sudais, the head of the Haramin Sharif administration, the royal house approved the removal of barriers from the sides of the Kaaba.
It should be noted that temporary barriers were installed around the Kaaba as a precautionary measure due to the Corona epidemic, which have now been removed.
Gold price falls by Rs2,800 per tola in Pakistan
The price of gold settled at Rs142,600 per tola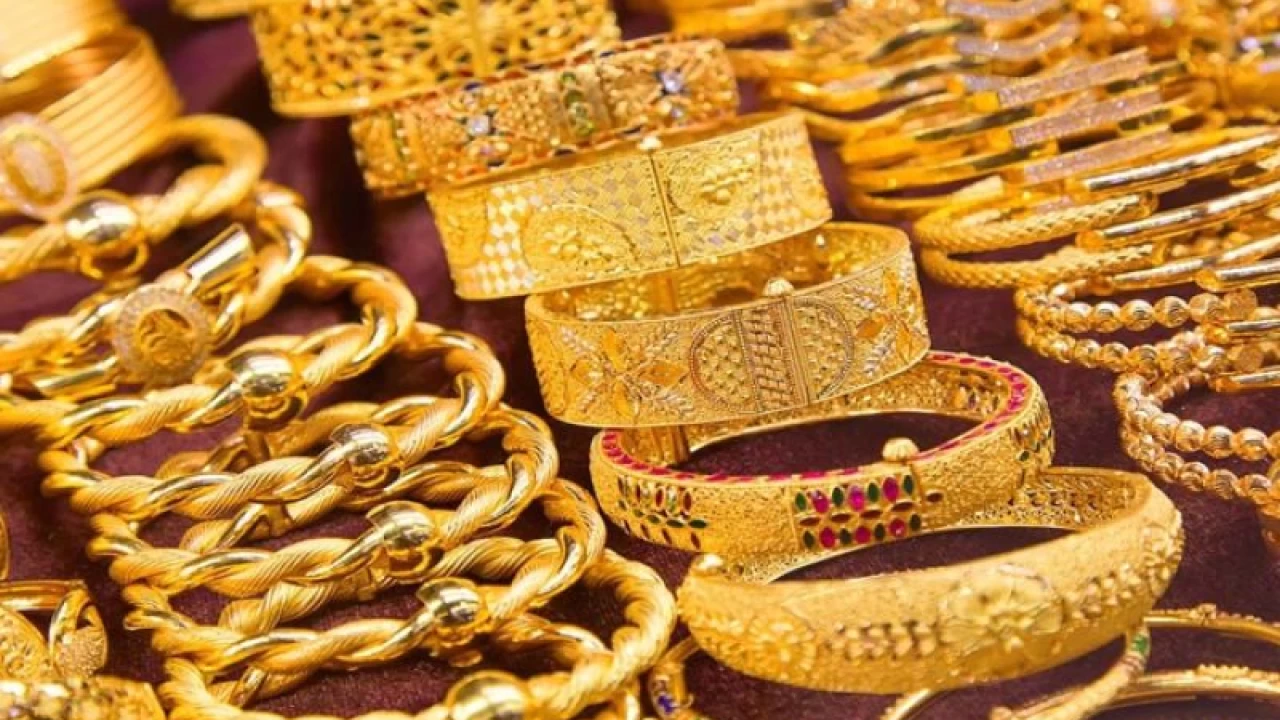 Karachi: Gold price in Pakistan plunged by Rs2,800 per tola despite the depreciation of the Pakistani rupee against the US dollar and rising international prices.
The price of gold settled at Rs142,600 per tola. Meanwhile, with a fresh decline of Rs2,397 per 10 grams, the gold price settled at Rs122,256.
Gold is facing some pressure with the resumption of the dollar strength and also because the minutes talked about hiking rates.
Cumulatively, the yellow metal gained Rs11,200 per tola during August 16-17; recovering the losses incurred during the period of August 10-15 which amounted to Rs9,300 per tola.
It should be noted that the gold price is standing below cost. Gold is cheaper by Rs5,000 per tola compared to its price in Dubai.
In the international market, bullion prices registered nominal gains of $2 per ounce to settle at $1,771 as bond yields slipped despite pressure from a firmer dollar and expectations that the US Federal Reserve will keep raising interest rates.
Meanwhile, silver prices in the domestic market remained unchanged at Rs1,540 per tola and Rs1,320.30 per 10 grams today.
At least 26 killed, dozens injured in northern Algeria forest fires 
Deaths include 24 people in El Tarf and two in Setif, with hundreds forced to leave their homes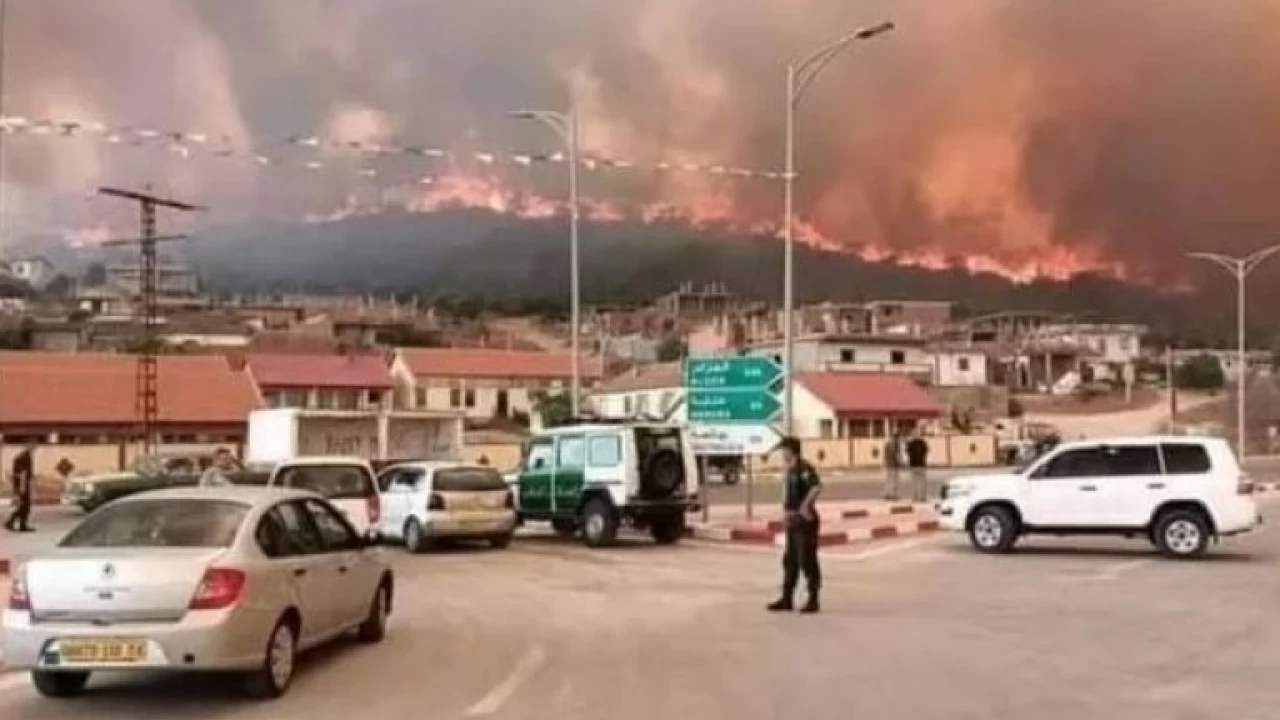 El Tarf: At least 26 people died and dozens of others were injured in forest fires that ravaged 14 districts of northern Algeria on Wednesday, the interior minister said.
Kamel Beldjoud told state television that 24 people lost their lives in fires in El Tarf, near the border with Tunisia, in addition to two others who died earlier in Setif.
The civil protection agency in Setif had said that two women, "a 58-year-old mother and her 31-year-old daughter", were killed in the town.
In Souk Ahras, farther to the east near Algeria's border with Tunisia, people were seen fleeing their homes as fires spread before firefighting helicopters were deployed.
An earlier toll said four people in Souk Ahras suffered burns and 41 others had breathing difficulties, the authorities said. Media reports said 350 residents had been evacuated.
No updated toll was given on the number of people injured in the fires in other areas.
The gendarmerie has closed several roads as a result of the fires.
"Thirty-nine fires are underway in 14 wilayas (administrative councils)," the civil protection agency said, noting that El Tarf was the worst hit, with 16 fires in progress.
Helicopters used bambi buckets to drop water on fires in three wilayas, including Souk Ahras.
Since the start of August, 106 fires have broken out in Algeria, destroying more than 2,500 hectares of woodland.
Beldjoud said some of the fires were started by people.
Wednesday's toll brings the total number of people killed in wildfires this summer up to 30.
Algeria is Africa's largest country but it only has 4.1 million hectares (10.1 million acres) of the forest.
Each year the north of the country is affected by forest fires, a problem that has worsened due to climate change.
Last year, at least 90 people died in forest fires that ravaged northern Algeria, destroying more than 100,000 hectares of woodland.
PM directs to speed-up relief operations in flood-affected areas immediately
"50000 rupees should be provided immediately to each victim's family"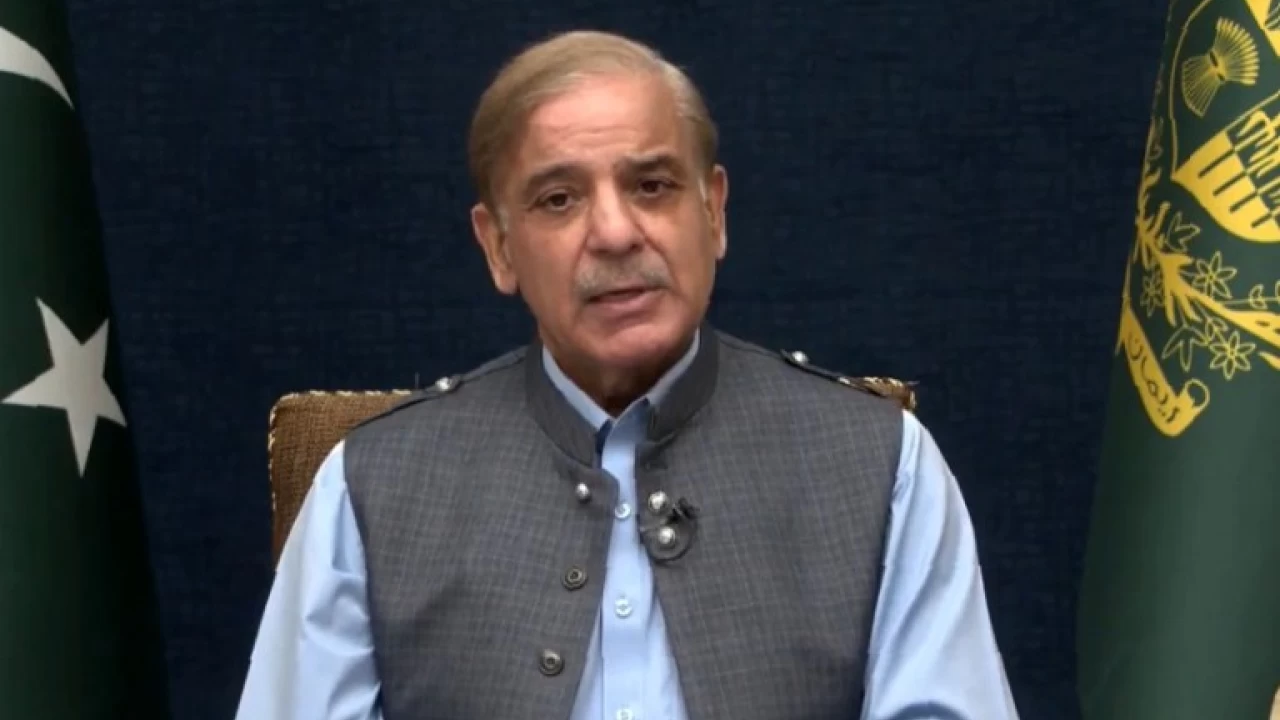 Islamabad: Prime Minister Muhammad Shehbaz Sharif has directed NDMA, PDMA, and the provincial government to speed up relief operations in the flood-affected areas immediately.
According to PM Office, Shehbaz Sharif said the first priority in a flood situation is the rescue of the affected people and their immediate assistance.
He also directed that 50000 rupees should be provided immediately to each victim's family.
The Prime Minister directed for immediate provision of accommodation, medical facilities, food, and clean drinking water to the victims.
He expressed deep sorrow over the loss of lives and properties due to floods in southern Sindh.