Commonwealth Games 2022: Pakistan's Inayat Ullah bags Bronze medal
Inayat locked horns with Scotland's Ross Connelly for the Bronze medal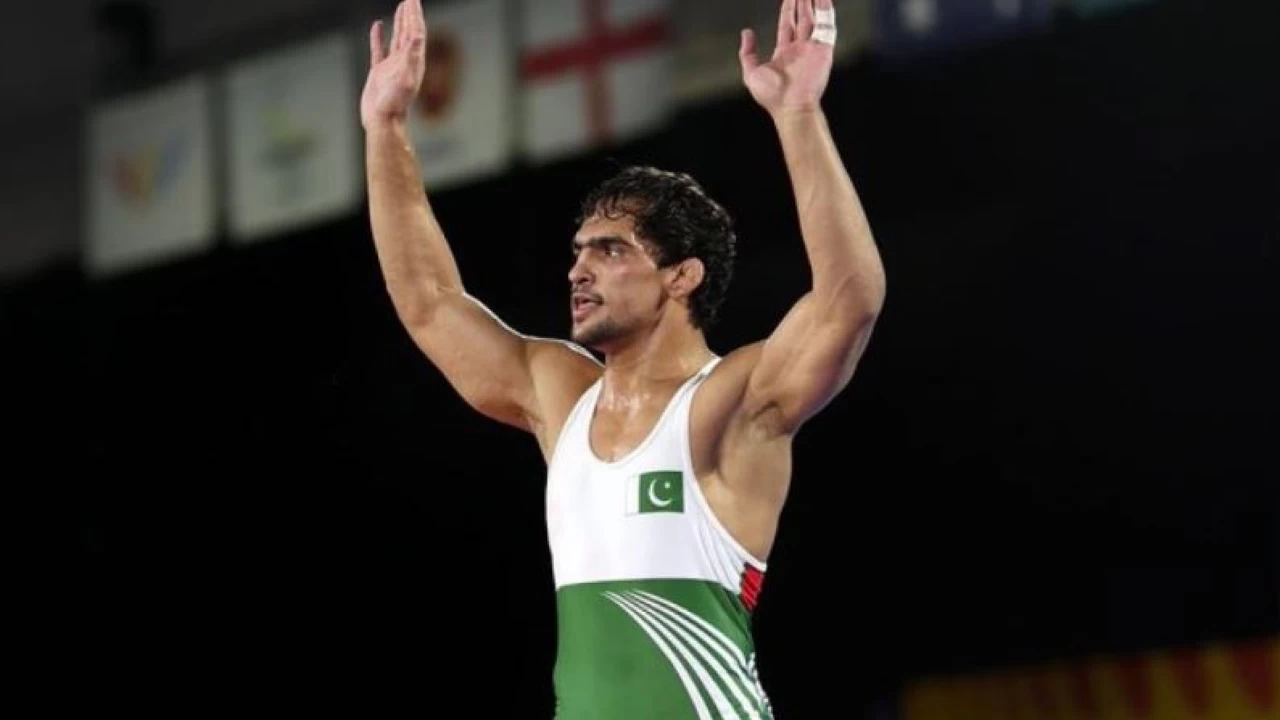 Pakistani wrestler Inayat Ullah bagged a Bronze medal for Pakistan after defeating his Scottish opponent in the Men's Free Style 65 kg Wrestling event of the Commonwealth Games 2022 on Friday.
Inayat locked horns with Scotland's Ross Connelly for the Bronze medal, with the Pakistani player winning the match based on technical superiority after three minutes and 59 seconds.
Earlier, Inayat fought hard to defeat Nigeria's Amas Daniel by 4-0 to qualify for the Men's Freestyle 65kg Wrestling event's semi-final. However, he couldn't beat his Canadian opponent Lachlan McNeil in a bid to qualify for the Gold medal contest.
Moreover, Inam Butt and Zaman Khan have also qualified for the final in Men's Freestyle 86kg and Men's Freestyle 125kg, respectively.
'We will have achieved real freedom by next Independence Day': Imran Khan
The PTI chairman announced to hold countrywide anti-government rallies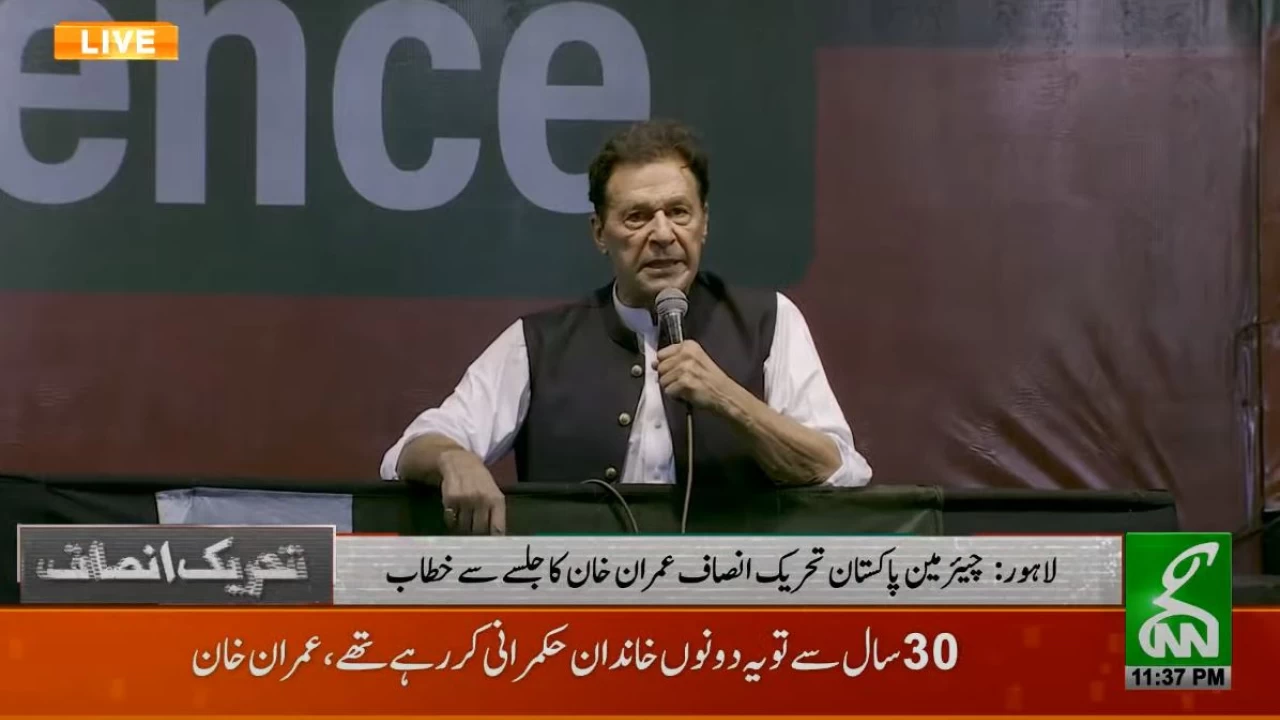 Lahore: PTI Chairman Imran Khan Saturday said he wasn't against America, but wanted friendship and not slavery.
Addressing a a large public meeting cum rally at the Lahore's National Hockey Stadium, Khan said Quaid-e-Azam had said that Muslims always struggled for freedom.
The party celebrated the 75 years of Pakistan's independence — marked with fireworks and traditional songs.
The PTI Chairman said he had decided to "go to the people", starting from Rawalpindi, followed by Karachi, Sukkur, Hyderabad, Islamabad, Peshawar, Mardan, Attock, Abbottabad, Multan, Bahawalpur, Sargodha, Jhelum, Gujrat, Faisalabad, Gujranwala, and Quetta.
"Today I have to give you a road map of real freedom, that country is lucky in which there are fanatical intelligent youth and whose mothers and sisters have the passion for freedom."
The PTI chief said his character assassination had been continuing for the last 26 years, but "look at the glory of Allah, today a large number of people have come for solidarity".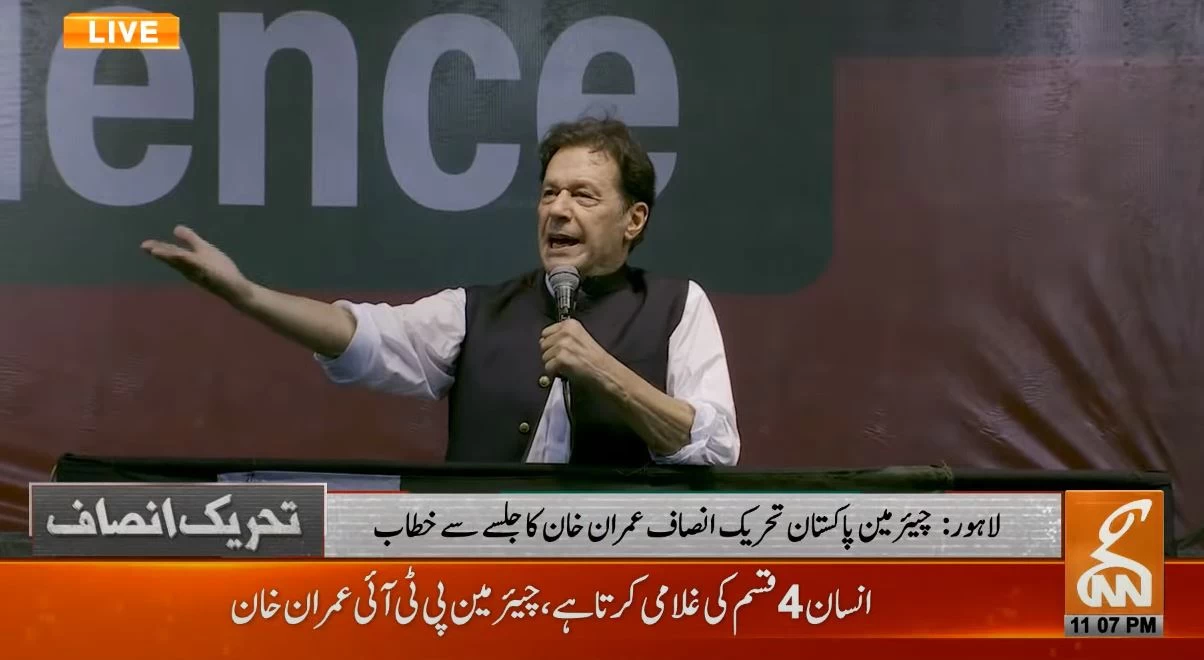 He said Quaid-e-Azam Muhammad Ali Jinnah gave us freedom from slavery, a nation that is a slave never rises, fear is also a slavery, a person trades his conscience because of fear.
Khan said the idol of fear makes a person a slave, a slave nation can never rise, why do we walk in front of the world with outstretched hands?
The former premier said a nation that is a slave never rises, when a human being falls, it goes lower than animals, all kinds of tactics were used to defame me.
He said that since 26 years these people have been destroying my character, educated and honest people used to say that politics is very dirty, I entered politics for justice and self-righteousness.
The PTI stalwart said the revolution did not come with the sword, the intellectual revolution came from the minds, our people have a misconception that Islam spread with the sword.
Imran Khan said freedom does not come easily, but sacrifices have to be made. I know that my nation is ready for sacrifices. Until this imported government is dismissed and elections are held, we will continue our struggle and bring our nation together. Together we will clear the nation's debts.
"I went to Russia for the benefit of my people, who are they to ask why I went to Russia? Am I their slave? I wanted to buy cheap oil from Russia. I wanted to buy 20 million tons of wheat from Russia at cheap prices. When the imported government came, we talked about buying cheap oil from Russia."
Khan said our rulers were lying at the feet of America as they didn't have enough courage to say that this is the need of our people.
He announced the formation of a new "Tiger Force", claiming that it would work for "independence" as the people did before the partition.
Moscow warns of end to Russia-US relations if assets seized: TASS
Top Western officials have suggested seizing the frozen reserves to help fund the future reconstruction of Ukraine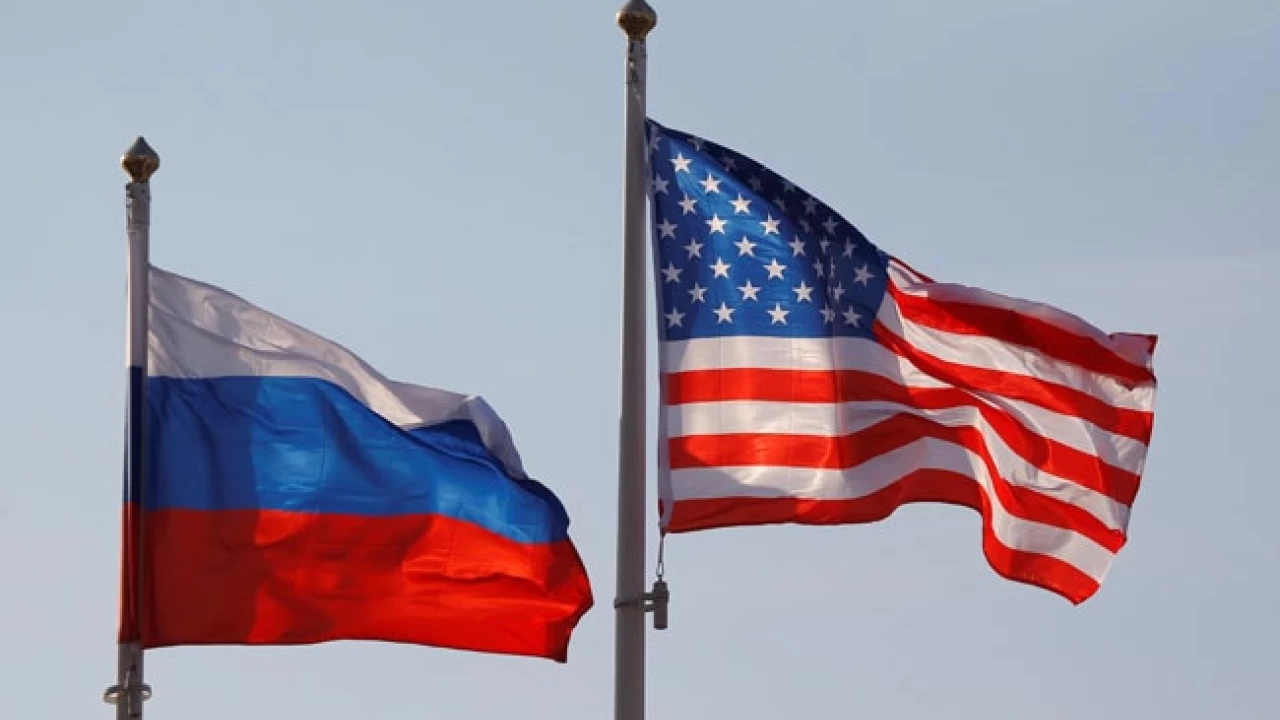 Any possible seizure of Russian assets by the United States will completely destroy Moscow's bilateral relations with Washington, TASS quoted the head of the North American Department at the Russian foreign ministry as saying on Saturday.
Russia's relations with the West have deteriorated sharply since Moscow sent tens of thousands of troops into Ukraine on Feb. 24, calling it a "special military operation".
The West responded with unprecedented economic, financial and diplomatic sanctions, including freezing around half of Russia's gold and foreign exchange reserves that stood near $640 billion before Feb. 24.
Top Western officials, including European Union foreign policy chief Josep Borrell, have suggested seizing the frozen reserves to help fund the future reconstruction of Ukraine.
"We warn the Americans of the detrimental consequences of such actions that will permanently damage bilateral relations, which is neither in their nor in our interests," Alexander Darchiev told TASS in an interview.
It was not immediately clear which assets he was referring to.
The United States and its European allies have also frozen $30 billion of assets held by wealthy individuals with ties to Russian President Vladimir Putin, including yachts, helicopters, real estate and art, according to the Biden administration.
The U.S. Department of Justice was seeking broader authority from Congress to seize Russian oligarchs' assets as a means to pressure Moscow over its actions in Ukraine, a prosecutor said in July.
Darchiev also said that Russia warned the United States that diplomatic ties would be badly damaged and could even be broken if Russia is declared a state sponsor of terrorism.
Speaking about the situation in Ukraine, Darchiev said that the U.S. influence on Kyiv had increased to the degree that "Americans are increasingly becoming more and more a direct party in the conflict".
Darchiev confirmed that Viktor Bout, an imprisoned Russian referred to by American prosecutors as one of the world's most prolific arms dealers, as well as U.S. basketball star Brittney Griner and former Marine Paul Whelan detained by Russia are being discussed in prisoner swap talks between Moscow and Washington, according to TASS.
SOURCE: REUTERS
Two soldiers martyred in IED blast in Dir district: ISPR
Security forces have launched clearance operation to eliminate terrorists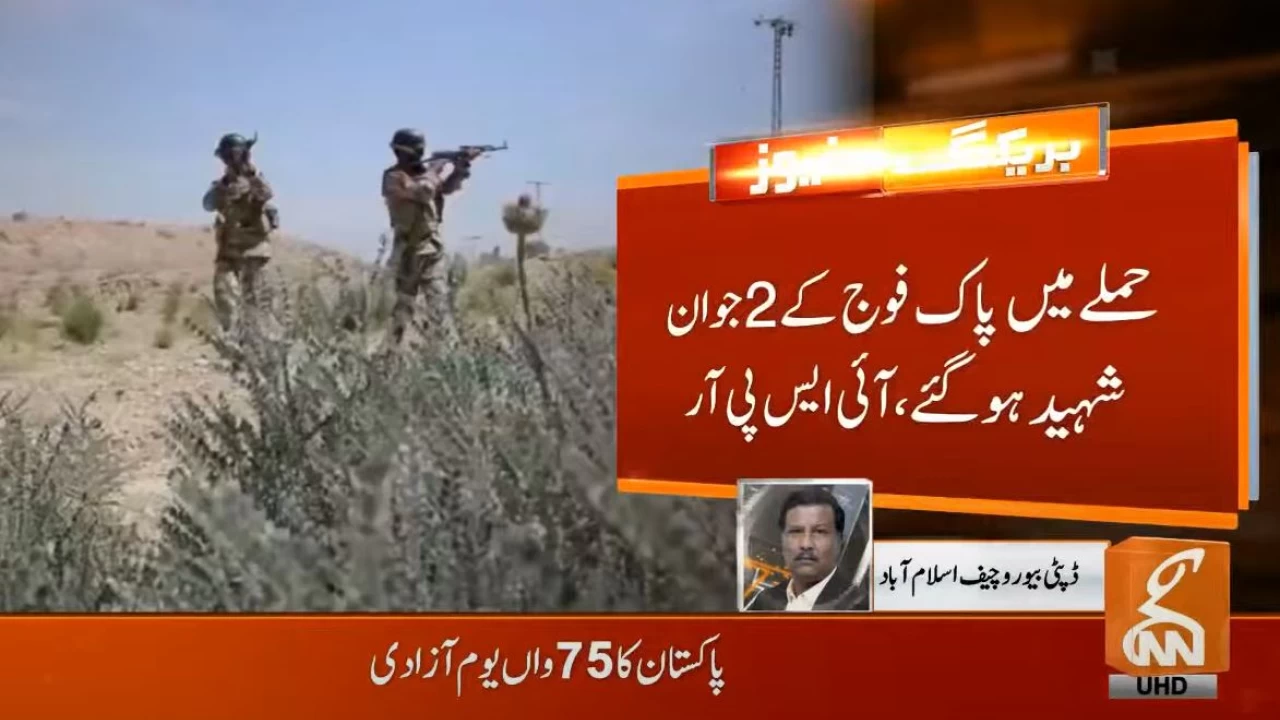 Dir: Two soldiers embraced martyrdom in an IED blast in Dir's Barawal area, the Inter-Services Public Relations (ISPR) said on Sunday.
Sepoy Sajid Ali of Kotli and Sepoy Adnan Imtiaz of Ponch district lost their lives in the attack.