Pelosi's Taiwan visit: China halts military, climate dialogue with US
The White House calls China's moves "irresponsible"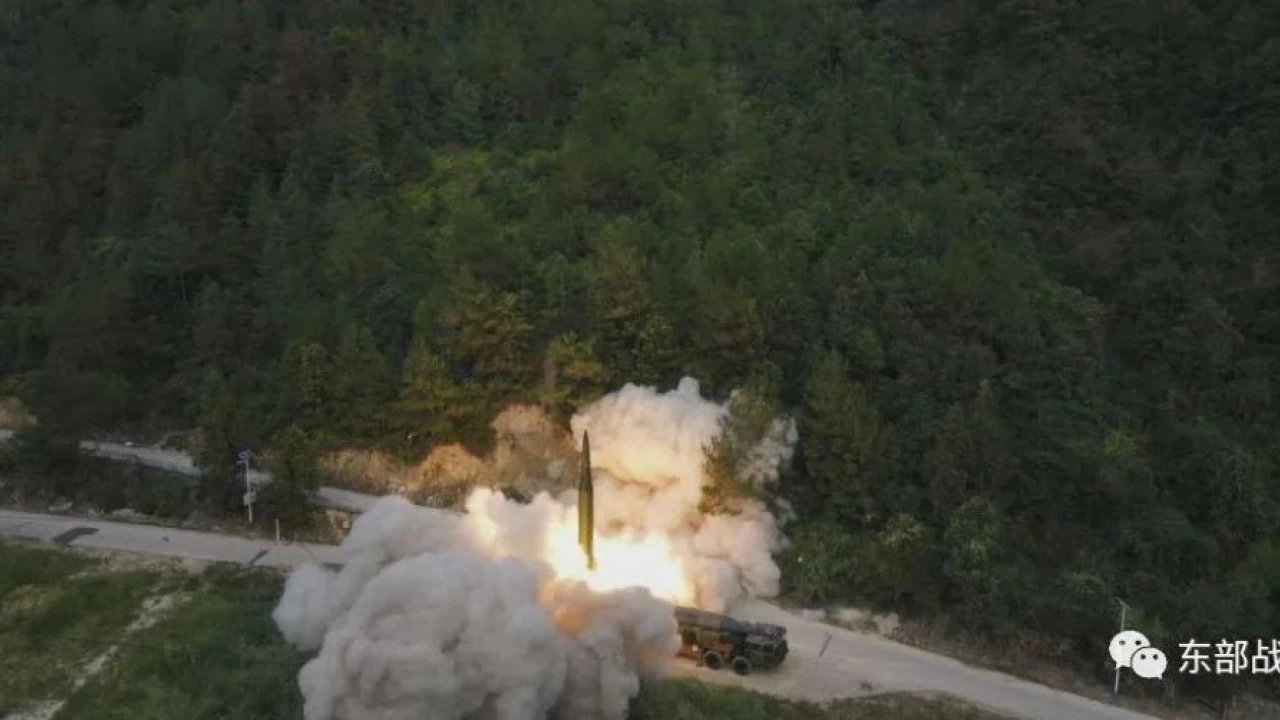 China announced on Friday it was halting dialogue with the United States in a number of areas, including between theater-level military commanders and on climate change, in a furore over U.S. House Speaker Nancy Pelosi's visit to Taiwan.
China's foreign ministry said it was also suspending exchanges with Washington on countering cross-border crime and drug trafficking, all moves Washington called "irresponsible."
Enraged when Pelosi became the highest-level U.S. visitor in 25 years to the self-governed island that Beijing regards as its territory, China launched military drills in the seas and skies around Taiwan on Thursday. The live-fire drills, the largest ever conducted by China in the Taiwan Strait, are scheduled to continue until noon on Sunday.
Taiwan's defence ministry said on Friday it scrambled jets to warn away Chinese aircraft that it said entered the island's air defence zone, some of which crossed the Taiwan Strait median line, an unofficial buffer separating the two sides.
A total of 68 Chinese military aircraft and 13 navy ships had conducted missions in the strait, the ministry said.
China's Eastern Theater Command of the People's Liberation Army (PLA) said in a statement it conducted air and sea drills to the north, southwest and east of Taiwan on Friday "to test the troops' joint combat capabilities".
U.S. Secretary of State Antony Blinken said Washington has repeatedly made clear to Beijing it does not seek a crisis over Pelosi's visit to Taiwan, which took place on Wednesday during a congressional tour of Asia.
"There is no justification for this extreme, disproportionate and escalatory military response," he told a news conference on the sidelines of ASEAN regional meetings in Cambodia, adding, "Now, they've taken dangerous acts to a new level".
Blinken emphasised that the United States would not take actions to provoke a crisis, but it would continue to support regional allies and conduct standard air and maritime transit through the Taiwan Strait.
"We will fly, sail and operate wherever international law allows," he said.
Chinese foreign minister Wang Yi told a media briefing after the ASEAN meetings: "I heard that U.S. Secretary of State Blinken held his news conference and spread some misinformation and was not speaking truthfully."
"We wish to issue a warning to the United States: Do not act rashly, do not create a greater crisis," Wang said.
Jing Quan, a senior Chinese Embassy official in Washington, echoed that, telling a briefing: "The only way out of this crisis is that the U.S. side must take measures immediately to rectify its mistakes and eliminate the grave impact of Pelosi's visit."
He said Washington should "avoid pushing China-U.S. relations down the dangerous track of conflict and confrontation".
DIPLOMATIC FRONT
White House national security spokesperson John Kirby countered that China's move to suspend some communication channels was "fundamentally irresponsible".
"There's nothing here for the United States to rectify. The Chinese can go a long way to taking the tensions down simply by stopping these provocative military exercises and ending the rhetoric," Kirby told reporters.
China has not mentioned a suspension of military talks at the senior-most levels, such as with U.S. Defense Secretary Lloyd Austin and Chairman of the Joint Chiefs of Staff General Mark Milley. While those talks have been infrequent, officials have said they are important to have in the case of an emergency or accident.
Kirby said it was not atypical for China to shut down military talks at times of tension, but that "not all channels" between the two countries' military leaders had been cut off.
Beijing separately announced that it would impose sanctions on Pelosi personally and her immediate family in response to her "vicious" and "provocative" actions.
Speaking at a news conference in Japan after meeting Japanese Prime Minister Fumio Kishida, Pelosi said her trip to Asia was "not about changing the status quo in Taiwan or the region." read more
'STAY CALM'
Taiwan's defence ministry said on Friday the island's military had dispatched aircraft and ships and deployed land-based missile systems to monitor ships and aircraft that briefly crossed the Taiwan Strait median line. read more
On Thursday, China fired multiple missiles into waters surrounding Taiwan.
Japan's defence ministry, which is tracking the exercises, first reported that as many as four of the missiles flew over Taiwan's capital, which is unprecedented. It also said that five of nine missiles fired toward its territory landed in its exclusive economic zone (EEZ), also a first, prompting a diplomatic protest by Tokyo.
Later, Taiwan's defence ministry said the missiles were high in the atmosphere and constituted no threat.
Some Taipei residents, including Mayor Ko Wen-je, criticised the government for not putting out a missile alert, but one security expert said that could have been done to avoid stoking panic and playing into China's hands.
"It counteracted the effect of the Chinese Communist Party's psychological warfare," said Mei Fu-shin, a U.S.-based analyst.
Taiwan's President Tsai Ing-wen urged residents not to panic, saying in a Facebook post: "Please rest assured, stay calm and live as normal."
Bonnie Glaser, a Washington-based Asia security specialist at the German Marshall Fund of the United States, said China may be rehearsing for a blockade, "demonstrating it can block Taiwan's ports and airports and prevent shipping."
Taiwan has been self-ruled since 1949, when Mao Zedong's communists took power in Beijing after defeating Chiang Kai-shek's Kuomintang (KMT) nationalists in a civil war, prompting the KMT-led government to retreat to the island.
Beijing has said its relations with Taiwan are an internal matter, and that it reserves the right to bring Taiwan under Chinese control, by force if necessary.
SOURCE: REUTERS
ECP issues schedule for by-polls on four vacant, one reserved seat of NA
The ECP will scrutinize nomination papers by 17th of this month.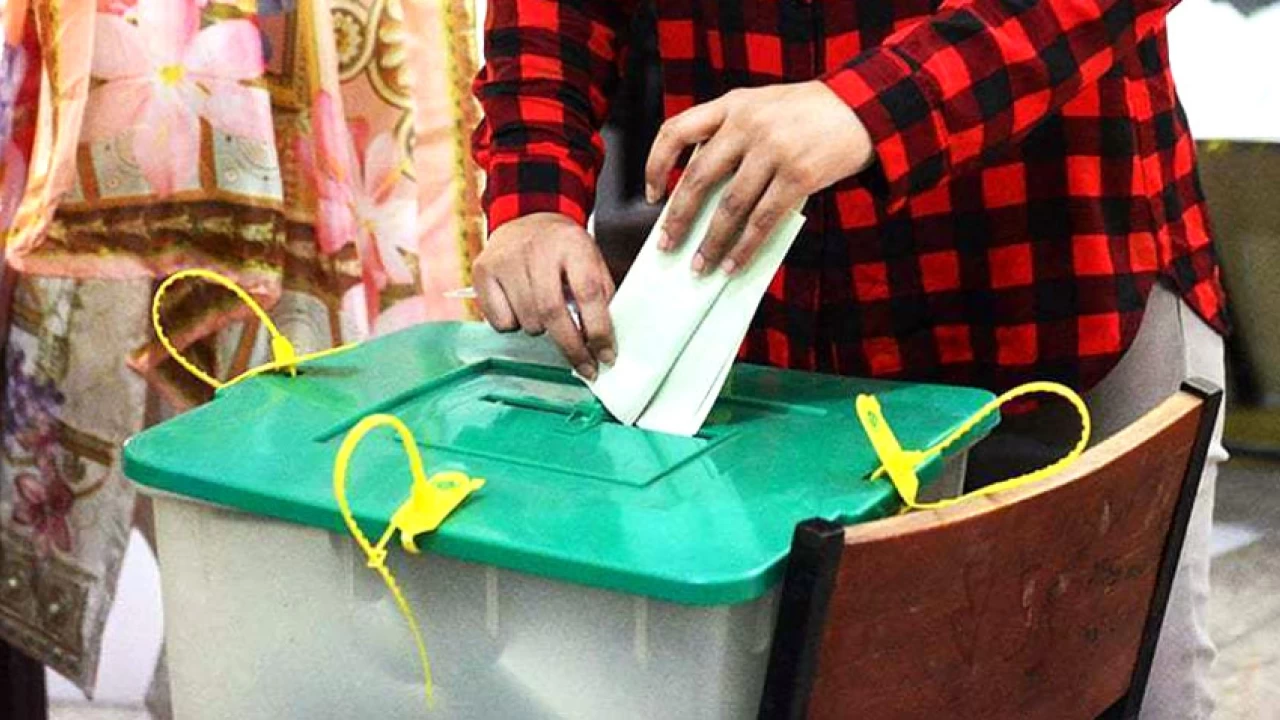 Islamabad: The Election Commission of Pakistan (ECP) has issued the schedule for by-polls on four vacant and one reserved seat of the National Assembly.
As per the schedule, the process of filing nomination papers for by-polls began today which will continue till Saturday while the list of candidates will be published on Sunday.
The ECP will scrutinize nomination papers by 17th of this month.
Candidates will be able to file appeals against approval and rejection of nomination papers by by 20th of this month.
Polling for the by-polls will be held on 25th of next month.
The vacant constituencies include NA-22 Mardan, NA-24 Charsadda, NA-31 Peshawar and NA-45 Kurram.
Rehabilitation process underway for flood-hit people in Punjab
29 flood relief camps were established in Mianwali and DG Khan Divisions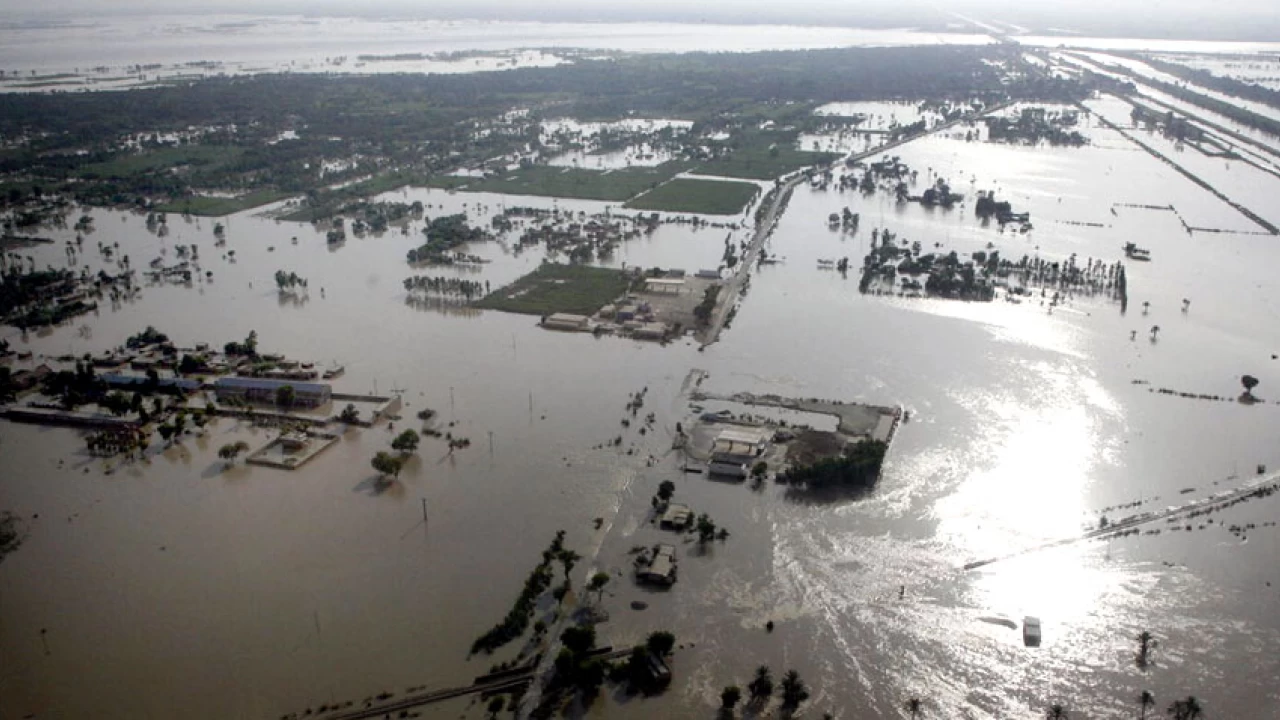 Lahore: On special instructions of Punjab Chief Minister Chaudhry Pervaiz Elahi, the process of rehabilitation of flood victims and provision of relief materials is underway in flood-affected areas of the province.
In a statement today, the PDMA spokesperson said 29 flood relief camps were established in Mianwali and DG Khan Divisions.
He said treatment facilities including meals and clean water to all persons in the relief camps are continuing and so far 31933 people have been provided medical facilities.
He said six relief camps have been set up for animals.
UN envoy warns Israel-Gaza ceasefire is 'fragile'
Hundreds of homes and other civilian infrastructure were destroyed.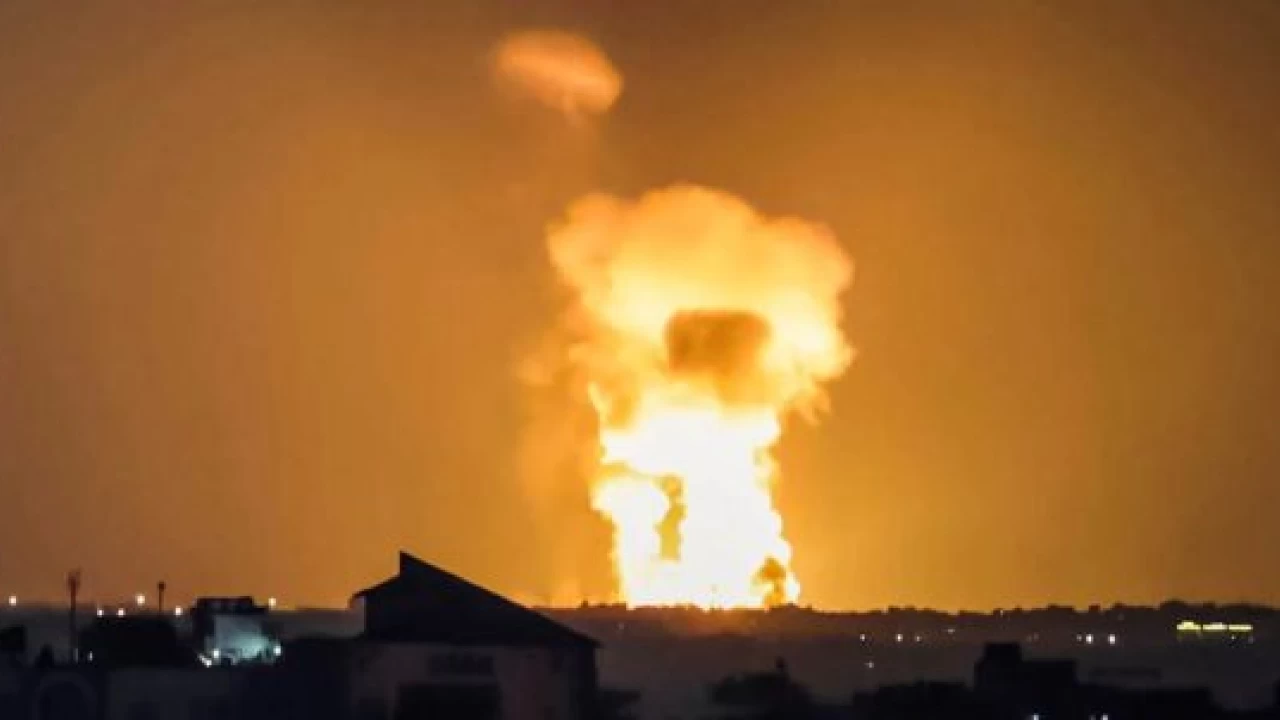 The UN Security Council held an emergency meeting Tuesday to assess a fragile truce between Israel and Palestinian Islamic Jihad (PIJ) militants in Gaza after three days of deadly fighting, with a UN envoy calling on all sides to abide by the agreement and the Council members denouncing the deliberate targeting of civilians, notably children.
Tor Wennesland, the UN's special coordinator for the Middle East peace process, told an emergency meeting of the 15-member Council that the cycle of violence will only stop with a political resolution to the decades-old conflict that ends the Israeli occupation and includes a two-State solution, based on the June 1967 borders and in line with UN resolutions and international law.
"The ceasefire remains in place as I speak," said Wennesland, updating on events between 5 and 7 August, which marked the worst outbreak of fighting since May 2021.
Alongside efforts by the UN, Qatar, United States, Jordan and the Palestinian Authority, he welcomed Egypt's crucial role in brokering the accord.
"Together these efforts helped prevent the outbreak of a full-scale war," he said, adding that it and allowed for the delivery of humanitarian relief into Gaza earlier that day.
"The situation is still very fragile, and I urge all parties to observe the ceasefire."
Wennesland said that 46 Palestinians were killed and 360 injured during the recent escalation, during which Israel launched 147 strikes on Gaza and Palestinian Islamic Jihad fired 1,100 rockets and mortars into Israel.
Hundreds of homes and other civilian infrastructure were destroyed. The figures are provisional and "verification is ongoing," he added.
"While fully recognizing Israel's legitimate security concerns I reiterate that under international law, all use of force must be proportionate and take all feasible steps to avoid civilian casualties," Wennesland said. "Children, in particular, must never be the target of violence or put in harm's way."
Wennesland said that the escalation had exacerbated already chronic shortages of essential medicines in Gaza, and that the closure by Israel of the Erez crossing into the Strip for six days had severe humanitarian consequences for Gazans, including preventing patients traveling for medical treatment in Israel.
"The closures also worsened the already precarious food-security situation in the Gaza Strip, reducing stocks of basic foods, particularly wheat flour," he said.
Wennesland thanked Egypt for the role it played in securing the ceasefire, alongside the UN, and also thanked Qatar, Jordan, the US and the Palestinian Authority for their deescalation efforts.
"Together, these efforts helped prevent the outbreak of a full-scale war and allowed for the delivery of much-needed humanitarian relief to the people of Gaza starting earlier today," he told the council members.
He welcomed the "timely reopening" of the Erez and Kerem Shalom crossings by Israel following the ceasefire, and he called on the leaderships of Israel and Palestine, along with the international community, to step up diplomatic efforts to resume negotiations aimed at securing a viable, two-state solution.
Riyad Mansour, the Palestinian permanent observer to the UN, accused Israel of "murdering and oppressing an entire nation." He added that Israel's "right to security has become a license to kill and needs to be revoked," as he urged the Security Council to "act now."
"If you are against violence, do not exclude Israeli violence," he added. "Do not justify it. Are you ready to say, 'Enough is enough,' as the highest authority responsible for the maintenance of peace and security?
"Israeli kills our people because it can. When will the world show them that it cannot?"
Mansour told council members that "defenceless Palestinian families need your support; not a nuclear power, not an occupying power," as he asked council members "to drag the two parties to the peace process, today before tomorrow."
Gilad Erdan, Israel's permanent representative to the UN, accused PIJ members of taking their orders from Iranian puppet masters, adding: "Their hate knows no boundaries."