'Heaviest rains in decades': Flash floods leave 550 dead in Pakistan
Government agencies and the army have set up aid and relief camps in flood-hit regions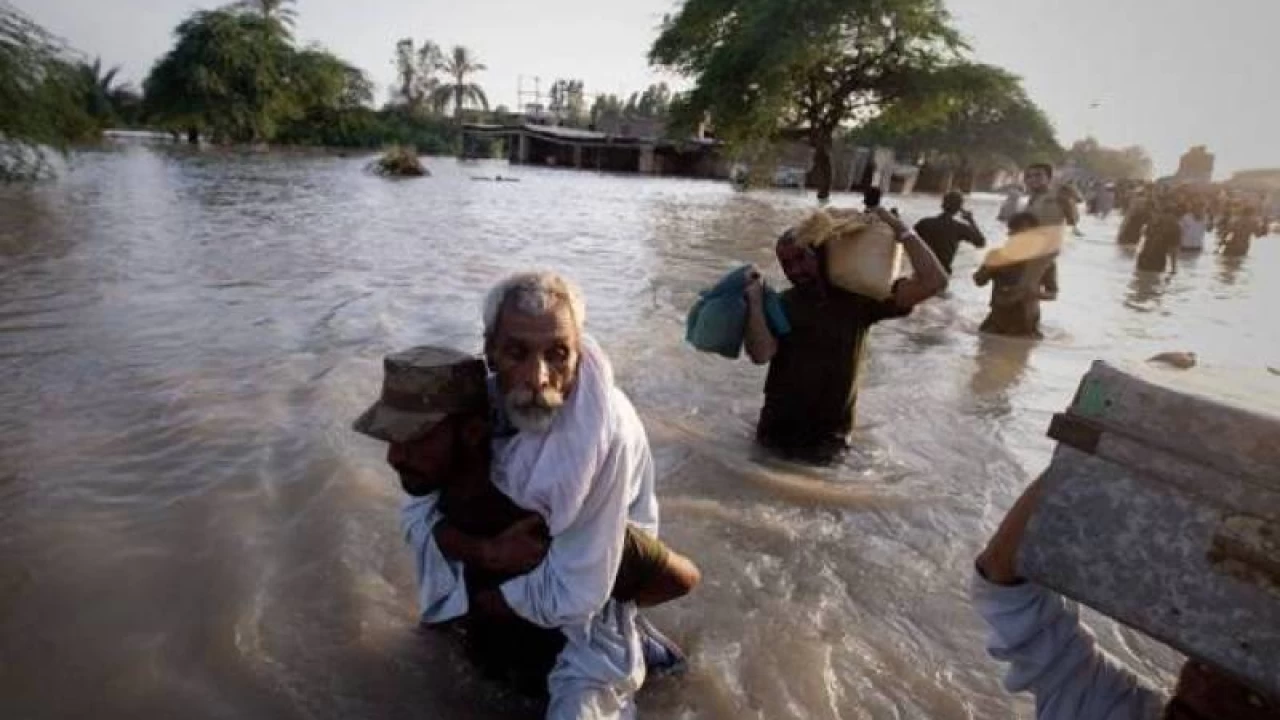 Flash floods caused by abnormally heavy monsoon rains killed at least 549 people in Pakistan over the past month, with remote communities in the impoverished southwestern province of Balochistan among the hardest hit, a government agency said.
Government agencies and the army have set up aid and relief camps in flood-hit regions and were working to help relocate families and provide food and medicine.
Aside from the fatalities, the flooding had damaged more than 46,200 houses, the National Disaster Management Authority (NDMA) said on Friday.
"We're doing our best to provide for extensive relief and rehabilitation of flood victims," Prime Minister Shehbaz Sharif said during visit to stricken areas.
But the Balochistan provincial government said it needed more funds and appealed to international organizations for assistance.
"Our losses are massive," the province's Chief Minister Abdul Qudoos Bezenjo said. There were food shortages in every district hit by the flooding, with some also disconnected from the rest of the province due to more than 700 kilometres of roads being washed away.
Bezenjo said his province needed "huge assistance" from the government and from international aid agencies.
The past month was the wettest in three decades, with 133% more rain than the average for the past 30 years, the NDMA said. Balochistan, which borders Iran and Afghanistan, received 305% more rain than the annual average, the disaster agency said.
SOURCE: REUTERS
Torrential rain lessens in South Korean capital amid heavy flood damage
Subway stations and several roads there had been blocked.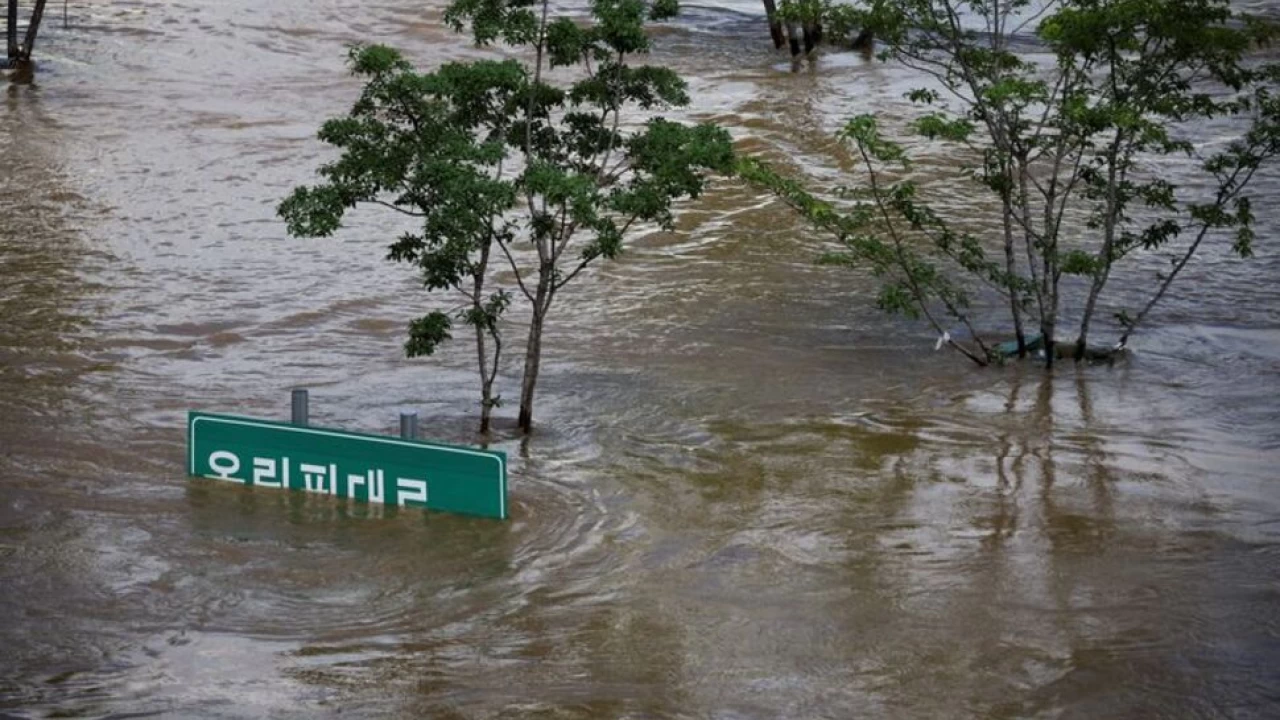 Seoul: Torrential rains that have slammed South Korea's capital, Seoul, diminished on Wednesday after killing at least nine people and damaging about 2,800 homes and other buildings.
More rain was forecast for Wednesday, but less than the heavy downpours on Monday and Tuesday that submerged some streets and buildings, trapping people in flooded apartments and stranding cars.
At least five people had been killed in Seoul as of early Wednesday, as well as three in the neighbouring Gyeonggi Province and one in Gangwon Province, according to the Central Disaster and Safety Countermeasures Headquarters.
At least 17 people have been injured, and seven are missing.
Flooding in some buildings around the glitzy Gangnam district continued on Tuesday, while subway stations and several roads there had been blocked.
Data showed at least 2,800 public and private facilities had been damaged across South Korea, and more than 1,100 households had been displaced. Most highways and subway lines had been cleared by Wednesday.
The accumulated rainfall in Seoul since midnight Monday stood at 525mm as of 7 a.m. Wednesday, according to the Korea Meteorological Administration (KMA), with more forecast. In neighbouring Yangpyeong County, total rainfall hit 532.5 mm.
The KMA expects rain to continue in most parts of the country, with especially heavier rain in Chungcheong Province. The agency predicted that rainfall would gradually subside in many parts of the greater Seoul area and Gangwon Province.
South Korean President Yoon Suk-yeol will preside over a meeting at 10 a.m. on Wednesday to discuss damage and countermeasures against flooding. Separately, the government and the ruling People Power Party are expected to hold an emergency meeting to discuss fiscal support for damage recovery.
SOURCE: Reuters
Iraqi Commander appreciates Pakistan Navy's role in regional maritime security
The Iraqi Commander appreciated Pakistan Navy's role in regional maritime security.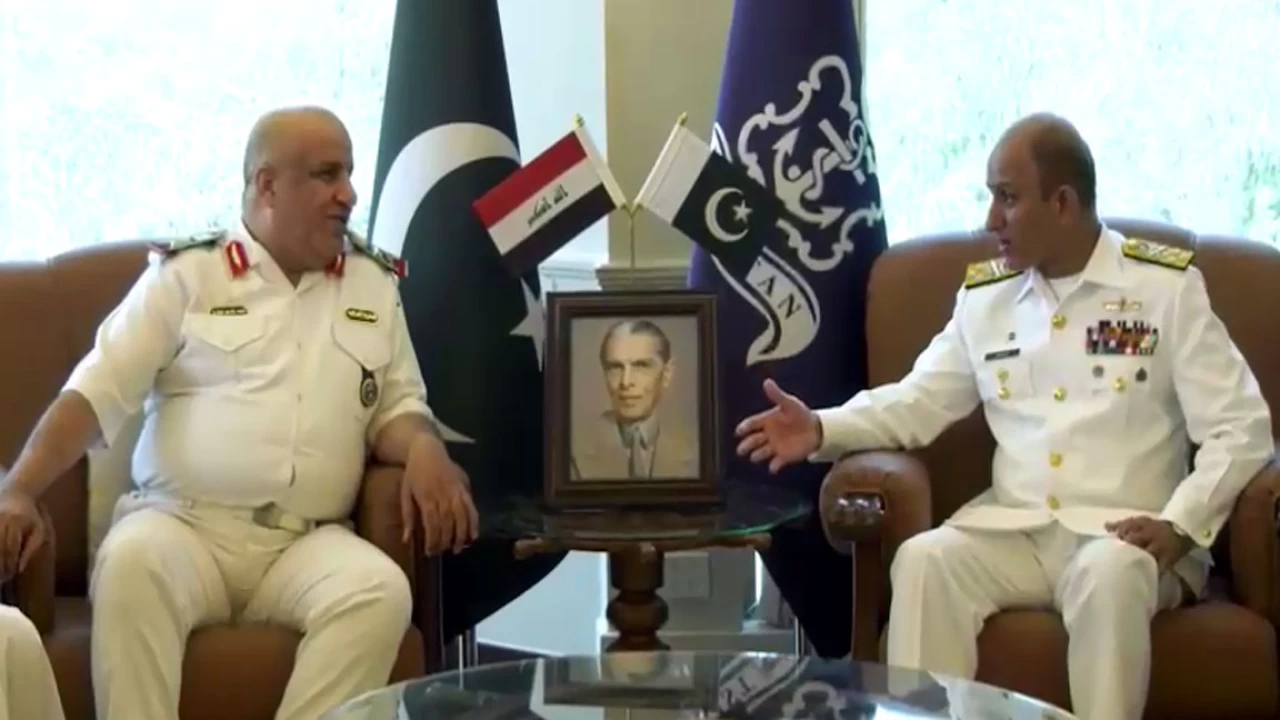 Iraqi Navy Commander Ahmed Jasim Maarij Abdullah Al-Zayed held a meeting with Naval Chief Muhammad Amjad Khan Niazi in Islamabad on Wednesday and discussed cooperation in the maritime sector.
The Iraqi Commander appreciated Pakistan Navy's role in regional maritime security.
'Countdown' to retirement has begun: Serena Williams
She won the last of her 23 Slams at the 2017 Australian Open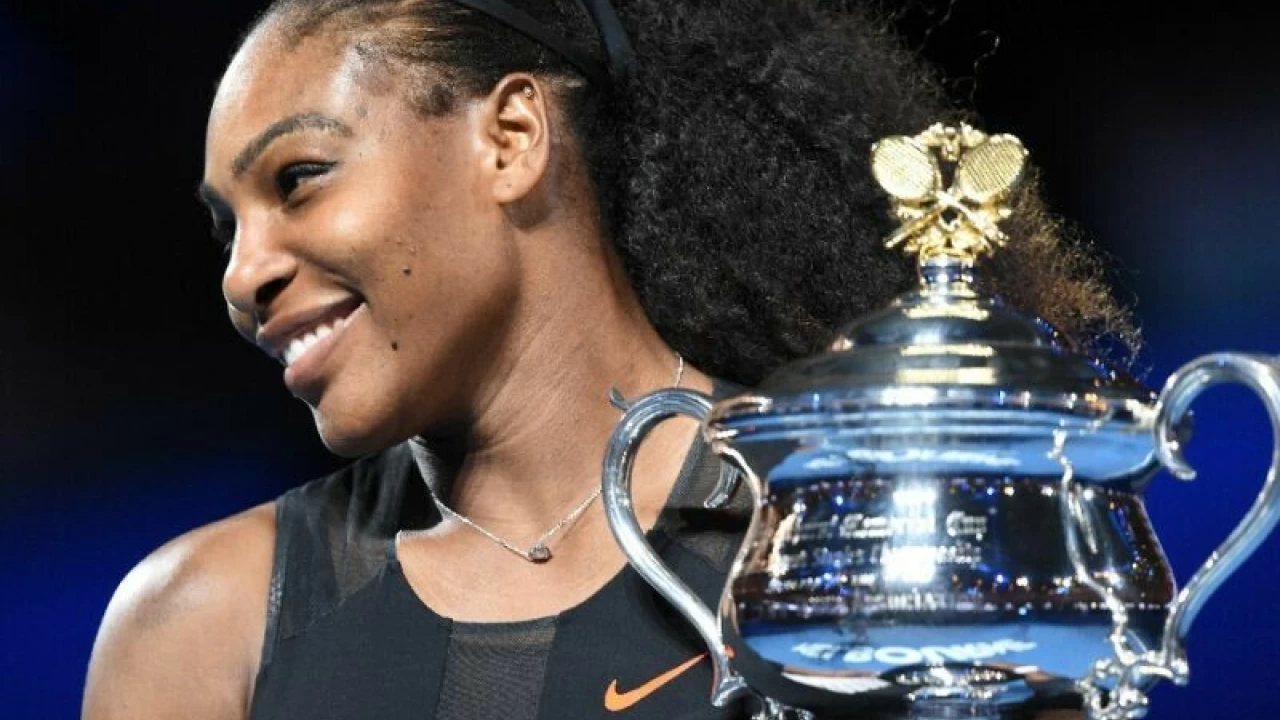 California: US tennis great Serena Williams announced on Tuesday that "the countdown has begun" to her retirement from the sport.
"There comes a time in life when we have to decide to move in a different direction," the 40-year-old, 23-time Grand Slam winner said in a post on Instagram.
"That time is always hard when you love something so much. My goodness do I enjoy tennis. But now, the countdown has begun.
"I have to focus on being a mom, my spiritual goals and finally discovering a different, but just exciting Serena. I'm gonna relish these next few weeks."
Williams won the last of her 23 Slams at the 2017 Australian Open when she was already pregnant with daughter, Olympia.
However, she has failed to add a 24th major which would take her level with Margaret Court's all-time record.
Her final attempt will come at the US Open in New York later this month.
Williams stepped onto a hardcourt for the first time in a year and a half on Monday in the WTA Toronto tournament where she fought through to the second round with a straight sets victory over Nuria Parrizas Diaz.
It was her first singles victory since the 2021 French Open, some 14 months ago.
The former world number one had played her first singles match in a year following a lengthy injury layoff during a first round defeat at Wimbledon in June.
Earlier Tuesday, Williams wrote in the September edition of Vogue where she featured on the cover that she was "evolving away" from the sport after the US Open where she has won six of her major singles titles.
"Unfortunately I wasn't ready to win Wimbledon this year," she wrote in Vogue.
"And I don't know if I will be ready to win New York. But I'm going to try. And the lead-up tournaments will be fun. I know there's a fan fantasy that I might have tied Margaret that day in London, then maybe beat her record in New York, and then at the trophy ceremony say, 3See ya!3 I get that. It's a good fantasy.
"But I'm not looking for some ceremonial, final on-court moment. I'm terrible at goodbyes, the world's worst."
SOURCE: AFP