PM establishes relief fund for assistance of flood-affected people
The federal government has already declared emergency in the flood-ravaged areas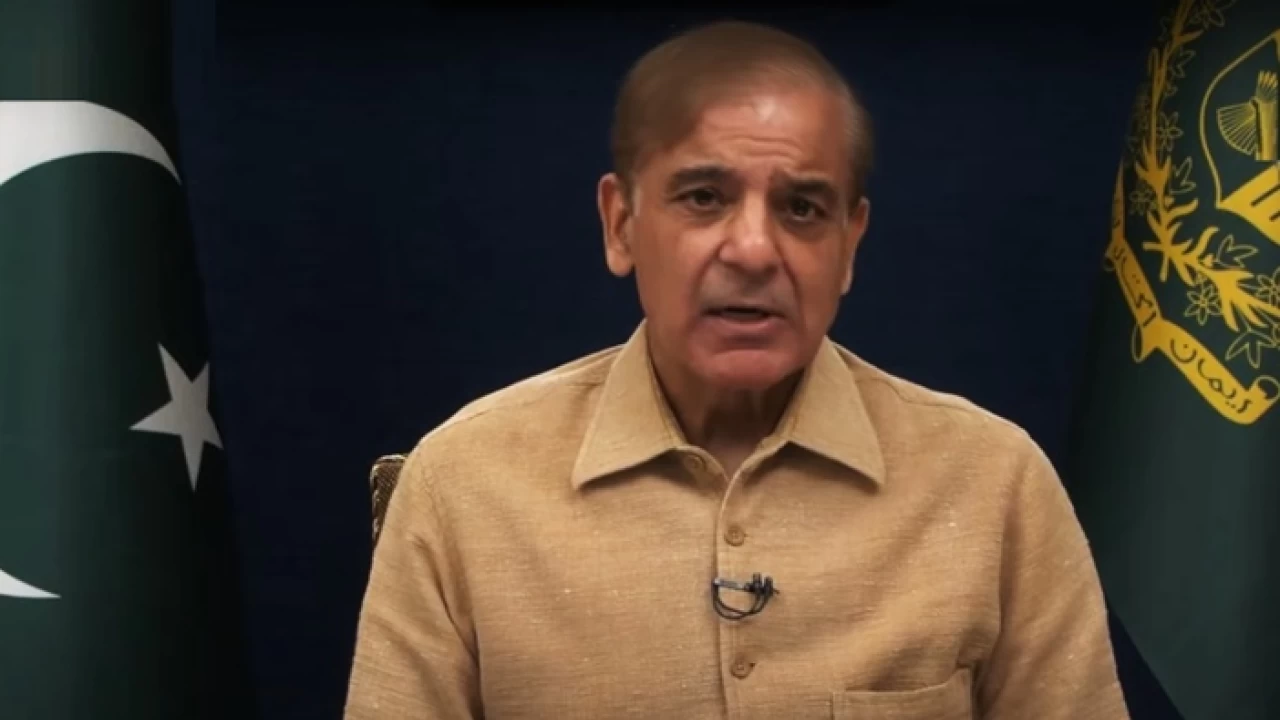 Islamabad: Prime Minister Shehbaz Sharif has established a relief fund for the assistance of flood-affected people.
In a statement, the Prime Minister made a fervent appeal to the people, especially the philanthropists, to generously help the people affected by the floods.
Alluding to the devastation caused by floods due to unprecedented rains, he said there has been extraordinary destruction in Balochistan whilst immense losses have also been caused in Sindh, Khyber Pakhtunkhwa and Punjab.
The Prime Minister said despite the difficult economic situation, the government has immediately released five billion rupees for the flood victims.
He said there is a need to help the flood-affected brothers, sisters and children with the spirit of 'Ansar-i-Madina'.
The cash assistance for the flood victims can be deposited in Prime Minister's Relief Fund 2022 Account No. 'G-12164'
The federal government has already declared emergency in the flood-ravaged areas while the provincial governments have also been asked to declare the affected areas as calamity hit so that relief activities can be further accelerated.
Remembering doctor Ruth Pfau on her death anniversary
Dr. Pfau wrote four books about her work in Pakistan, including "To Light a Candle" (1987), which was translated into English.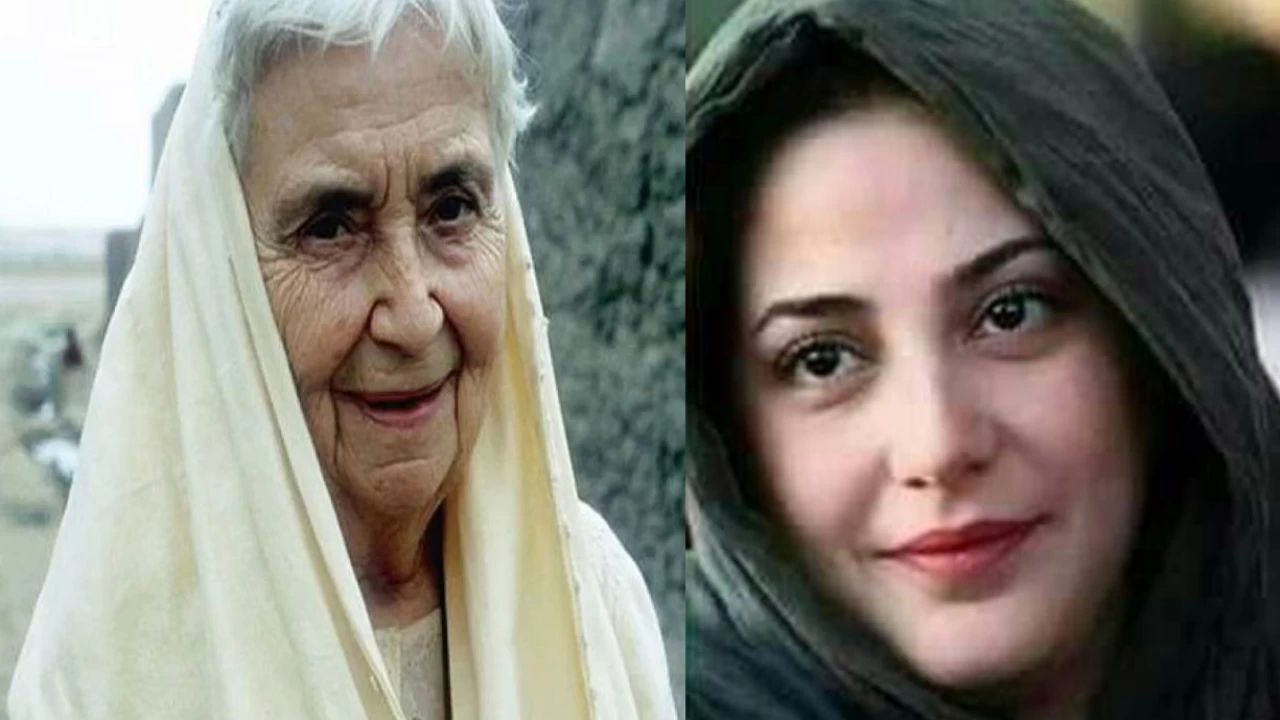 Lahore: The fifth death anniversary of Dr. Ruth Katherina Martha Pfau, who devoted more than 55 years of her life to fighting leprosy in Pakistan, is being observed today.
Although born in Germany, Dr. Ruth came looking to make lives better for those afflicted by leprosy, and in doing so, found her a home.
Leprosy, a disfiguring and stigmatizing ailment also known as Hansen's disease, can now be prevented and even cured after early diagnosis.
Less than four decades after Dr. Pfau began her campaign to contain leprosy, a mildly contagious bacterial infection, the World Health Organization declared it under control in Pakistan in 1996, ahead of most other Asian countries (although several hundred new cases are still reported there annually).
In 1960, due to a passport foul-up, fate landed Dr. Ruth in Pakistan where she visited a leper colony in Karachi and met one of the thousands of Pakistani patients afflicted with the disease.
"He must have been my age — I was at this time not yet 30 — and he crawled on hands and feet into this dispensary, acting as if this was quite normal," she told the BBC in 2010, "as if someone has to crawl there through that slime and dirt on hands and feet, like a dog."
That one visit enabled her to make decision that changed not only her but thousands of lives.
In 1956, Dr. Pfau joined the Marie Adelaide Leprosy Center, opened in Karachi slums, and soon transformed it into the hub of a network of 157 medical centers that treated tens of thousands of Pakistanis infected with leprosy.
The center was funded mostly by German, Austrian and Pakistani donors, and also treated victims of the 2000 drought in Baluchistan, the 2005 earthquake in Kashmir, and devastating floods in 2010.
Once leprosy was declared under control, the center also focused on tuberculosis, blindness, and other diseases and on disabilities, some caused by land mines in war-torn Afghanistan.
For her immense contributions to Pakistani society, Dr. Pfau was often compared to Mother Teresa.
"When you receive such a calling, you cannot turn it down, for it is not you who has made the choice," she said. "For it is not you who has made the choice. God has chosen you for himself."
Dr. Pfau wrote four books about her work in Pakistan, including "To Light a Candle" (1987), which was translated into English.
Torrential rain lessens in South Korean capital amid heavy flood damage
Subway stations and several roads there had been blocked.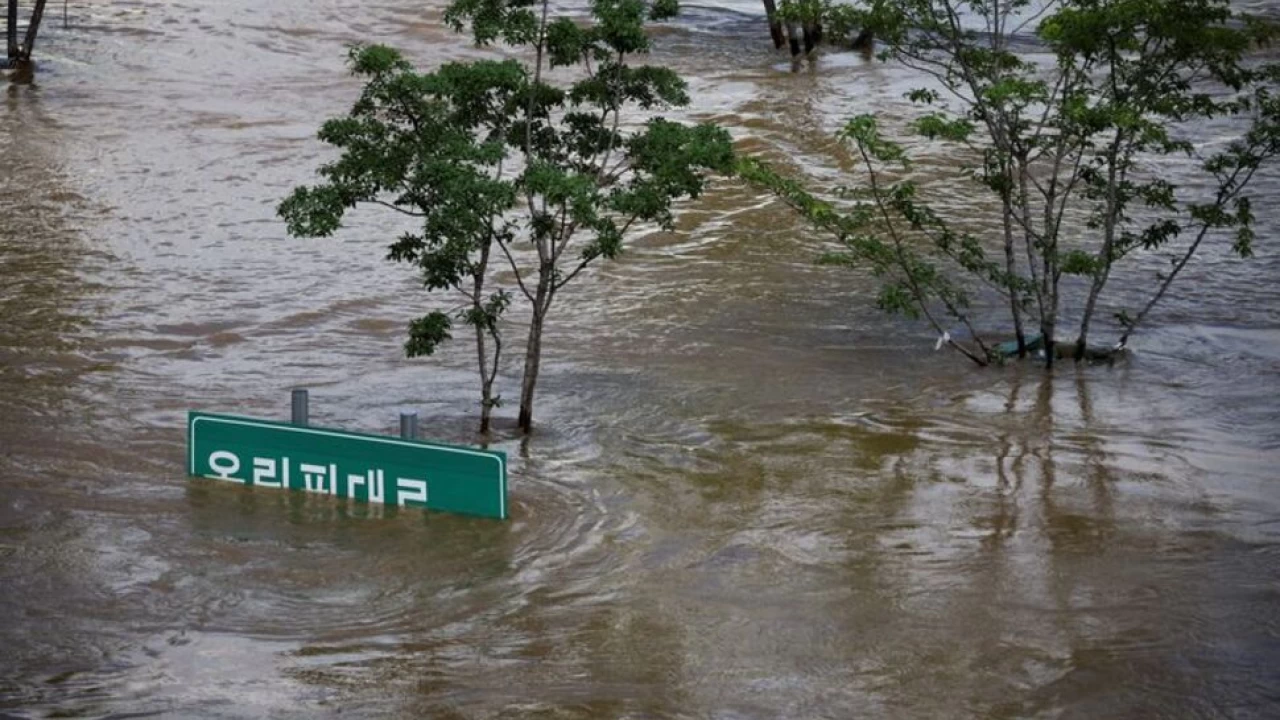 Seoul: Torrential rains that have slammed South Korea's capital, Seoul, diminished on Wednesday after killing at least nine people and damaging about 2,800 homes and other buildings.
More rain was forecast for Wednesday, but less than the heavy downpours on Monday and Tuesday that submerged some streets and buildings, trapping people in flooded apartments and stranding cars.
At least five people had been killed in Seoul as of early Wednesday, as well as three in the neighbouring Gyeonggi Province and one in Gangwon Province, according to the Central Disaster and Safety Countermeasures Headquarters.
At least 17 people have been injured, and seven are missing.
Flooding in some buildings around the glitzy Gangnam district continued on Tuesday, while subway stations and several roads there had been blocked.
Data showed at least 2,800 public and private facilities had been damaged across South Korea, and more than 1,100 households had been displaced. Most highways and subway lines had been cleared by Wednesday.
The accumulated rainfall in Seoul since midnight Monday stood at 525mm as of 7 a.m. Wednesday, according to the Korea Meteorological Administration (KMA), with more forecast. In neighbouring Yangpyeong County, total rainfall hit 532.5 mm.
The KMA expects rain to continue in most parts of the country, with especially heavier rain in Chungcheong Province. The agency predicted that rainfall would gradually subside in many parts of the greater Seoul area and Gangwon Province.
South Korean President Yoon Suk-yeol will preside over a meeting at 10 a.m. on Wednesday to discuss damage and countermeasures against flooding. Separately, the government and the ruling People Power Party are expected to hold an emergency meeting to discuss fiscal support for damage recovery.
SOURCE: Reuters
Iraqi Commander appreciates Pakistan Navy's role in regional maritime security
The Iraqi Commander appreciated Pakistan Navy's role in regional maritime security.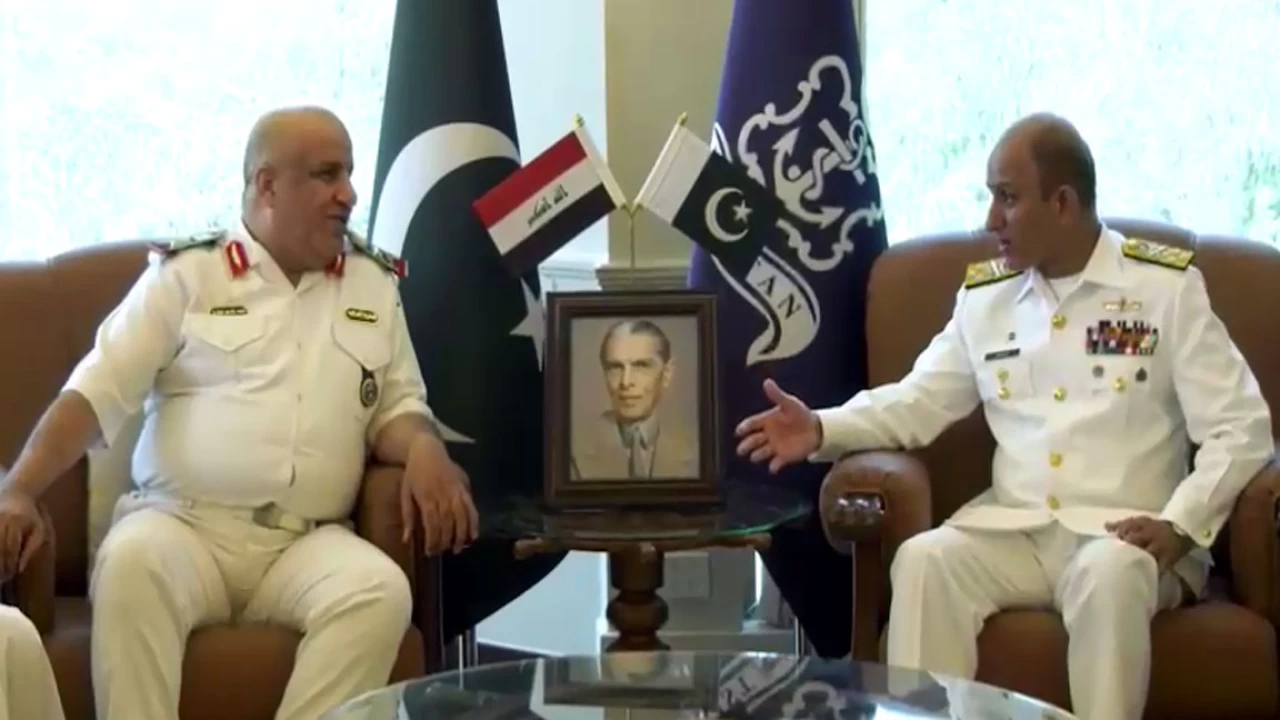 Iraqi Navy Commander Ahmed Jasim Maarij Abdullah Al-Zayed held a meeting with Naval Chief Muhammad Amjad Khan Niazi in Islamabad on Wednesday and discussed cooperation in the maritime sector.
The Iraqi Commander appreciated Pakistan Navy's role in regional maritime security.