21-member Punjab cabinet takes oath
The Chief Minister Pervez Elahi congratulate the newly inducted ministers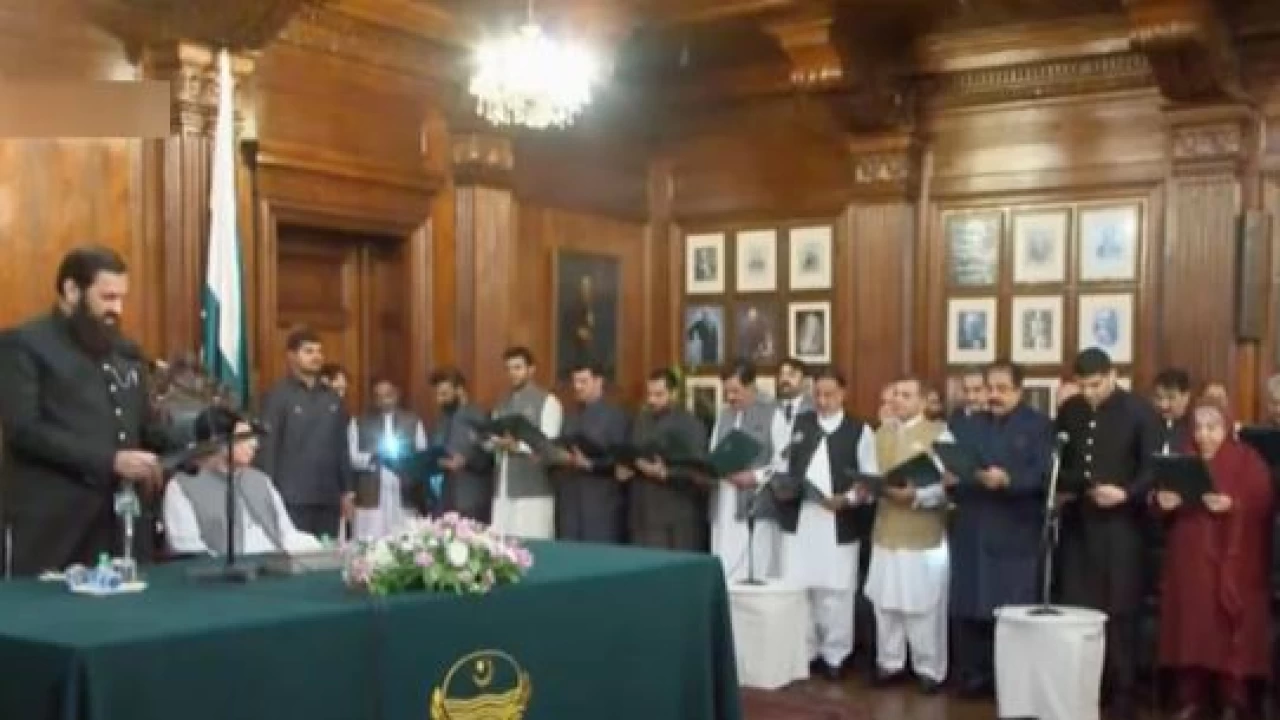 Lahore: A 21-member Punjab cabinet, approved by Pakistan Tehreek-i-Insaf (PTI) Chairman Imran Khan, took the oath of its office on Saturday.
According to details, Governor Punjab Baligh-ur-Rehman administered the oath to 21 provincial ministers at Governor House in Lahore, who will become part of new chief minister Pervez Elahi's cabinet.
The ceremony was attended, besides others, by members of the Punjab Assembly (MPAs), belonging to the PTI and its allied party Pakistan Muslim League-Quaid (PML-Q).
PTI leaders Murad Ras, Yasmin Rashid, Muhammad Mohsin Khan Leghari, Raja Basharat, Khurram Shahzad Virk, and others have been included in the cabinet.
Congratulating the newly inducted ministers, Elahi expressed the confidence they will perform their responsibilities efficiently.
"It is hoped that the provincial ministers will work day and night to serve the people and meet the expectations of the people of Punjab."
He advised them to spare no effort in serving the masses as the focus of the government is the welfare of the poor people.