Indonesia stadium stampede: Death toll revised down to 125
The stampede is one of the world's worst stadium disasters.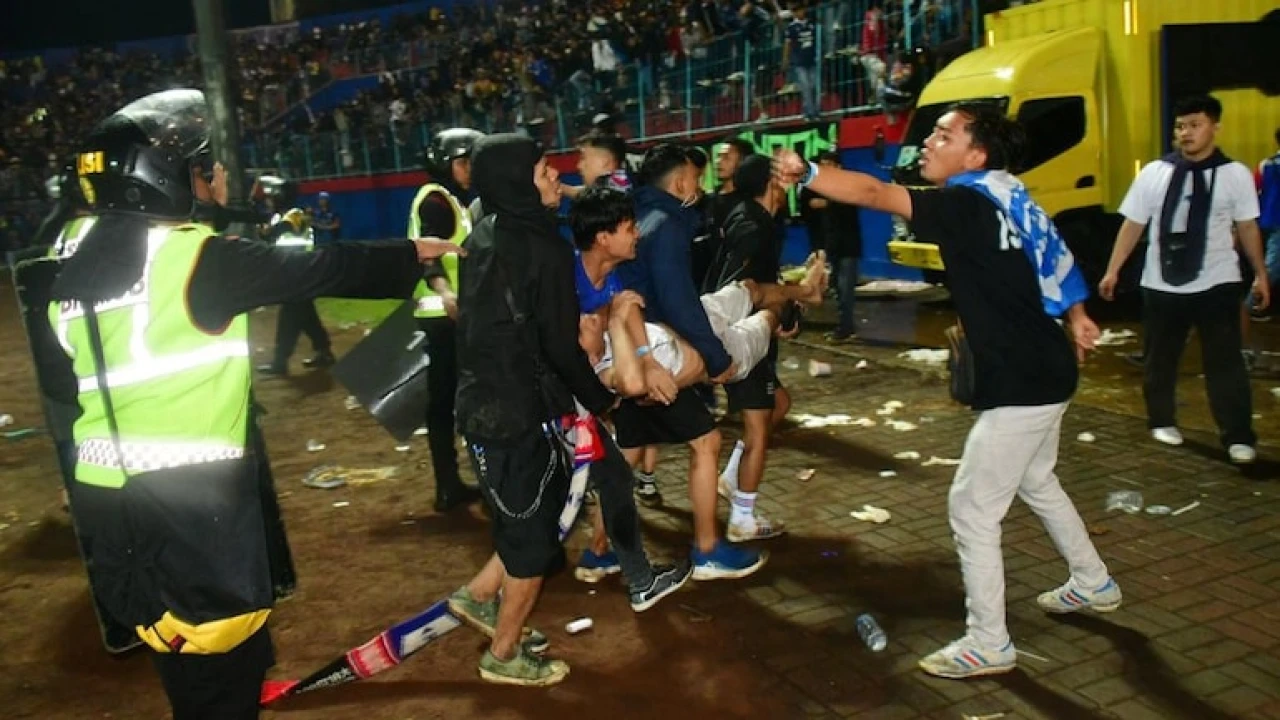 Indonesian authorities have lowered the death toll in the pitch invasion and ensuing stampede at a football stadium to 125, saying some of the victims were counted twice.
The incident occurred after the Indonesian Premier League's Sunday night game, when fans were upset by the loss of their team, Arema Malang. Arema fans rushed to the field following the match, reports say. The crush took place after police tear-gassed fans who invaded the pitch.
As panic prevailed, thousands surged towards stadium's exits, where some suffocated in the chaos while others were trampled to death. Among those killed, 32 were children.
The tragedy on Saturday night in the city of Malang was one of the world's deadliest sporting stadium disasters. An official said that the government ordered police to identify the "perpetrators" of the unfortunate incident.
The stadium holds 42,000 people and authorities said it was a sell-out.
As per police, about 3,000 people stormed the pitch. Vehicles outside the stadium were also torched, including at least five police cars and trucks.
Fan violence is an enduring problem in Indonesia, with a strong rivalry between clubs sometimes leading to violence among supporters. Arema FC and Persebaya Surabaya are longtime rivals and the latter's fans were not allowed to buy tickets for Saturday's game due to fears of violence.
In 1964, a total of 320 people were killed and more than 1,000 injured during a stampede at a Peru-Argentina Olympic qualifier in Lima.
In 1985, at least 39 people died and 600 were hurt at the Heysel stadium in Brussels, Belgium, when fans were crushed against a wall that then collapsed during the European Cup final between Liverpool (England) and Juventus (Italy).
In the UK, a crush developed at the Hillsborough stadium in Sheffield in 1989, resulting in the deaths of 97 Liverpool fans attending the club's FA Cup semi-final against Nottingham Forest.
—With additional input from News Agencies