GHQ forwarded summary for selection of COAS, CJCSC to ministry of defense, ISPR confirms
Earlier, Defense Minister Khawaja Asif categorically rejected the rumours claiming that the Prime Minister's Office has received the much-anticipated summary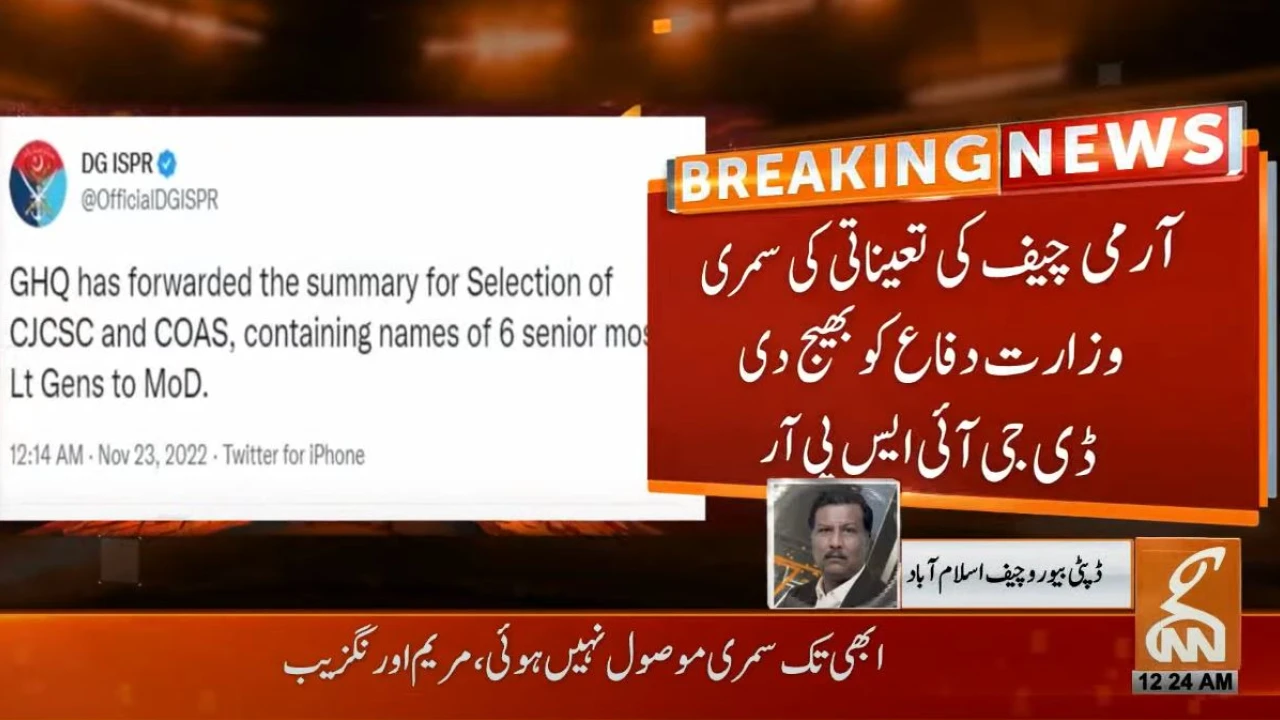 Rawalpindi: The Inter-Services Public Relations (ISPR) announced on Tuesday night that the General Headquarters (GHQ) had forwarded the names of six lieutenant generals for the selection of army's two top slots to the Ministry of Defense.
"GHQ has forwarded the summary for selection of CJCSC and COAS, containing names of six senior most lt gens to Ministry of Defence," ISPR director-general Lieutenant General Babar Iftikhar said in a tweet.
The ISPR's statement came minutes after Defence Minister Khawaja Asif categorically rejected the rumours claiming that the Prime Minister's Office has received the much-anticipated summary for the appointment of the new chief of army staff.
Taking to Twitter, Khawaja Asif said that the PM's Office has not yet received the summary. The PMO will receive the summary at the confirmed time."
GHQ has forwarded the summary for Selection of CJCSC and COAS, containing names of 6 senior most Lt Gens to MoD.

— DG ISPR (@OfficialDGISPR) November 22, 2022