All Parties Conference postponed: Marriyum
The conference will be held on February 9.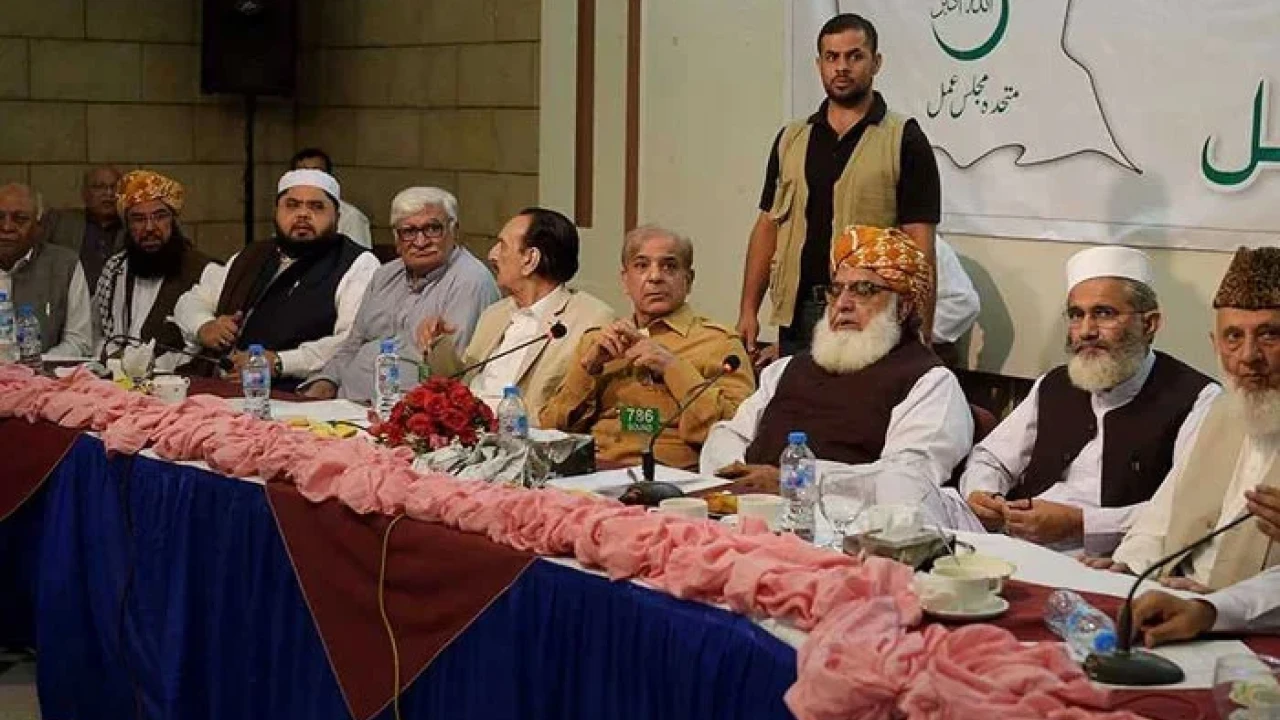 Islamabad: The federal information and broadcasting minister Marriyum Aurangzeb Monday informed that the All Parties Conference (APC) called by the Prime Minister Muhammad Shehbaz Sharif on the issue of terrorism will be held on February 9 (Thursday) in Islamabad instead of February 7.
The federal minister turned to Twitter and wrote: "All the national and political leadership of the country has been invited".
She stated that, a joint strategy will be formulated to combat terrorism, the challenges faced, adding that "The National Action Plan will be reviewed".
وزیراعظم شہباز شریف کی دہشت گردی کے مسئلے پر بلائی گئی اے پی سی 7 کے بجائے 9 فروری جمعرات کو اسلام آباد میں منعقد ہوگی جس میں ملک کی تمام قومی وسیاسی قیادت کو مدعو کیا گیاہے۔ دہشت گردی، درپیش چیلنجز کے مقابلے کی مشترکہ حکمت عملی مرتب کی جائے گی، نیشنل ایکشن پلان پر نظرثانی ہو گی

— Marriyum Aurangzeb (@Marriyum_A) February 6, 2023
Meanwhile, Pakistan Tehreek-e-Insaf (PTI) leader Fawad Hussain Chaudhry stated that Shahbaz Sharif had invited PTI on media to join APC on the issue of terrorism, adding that "PTI had not received any invitation in this regard".
He said that they would consult about the participation in the conference only if they receive a proper invitation.
شہباز شریف نے میڈیا پر دہشت گردی کے معاملے پر آل پارٹیز کانفرنس اور تحریک انصاف کو شمولیت کی دعوت دی، لیکن ابھی تک اس ضمن میں تحریک انصاف کو کوئ دعوت نامہ نہیں ملا،باقاعدہ دعوت نامہ ملا تو اس کانفرنس میں شرکت پر مشاورت کریں گے

— Ch Fawad Hussain (@fawadchaudhry) February 6, 2023