Messi's grand gesture: FIFA World Cup champs to get 'gold iPhones'
Messi has ordered 35 gold iPhones for team players and staff.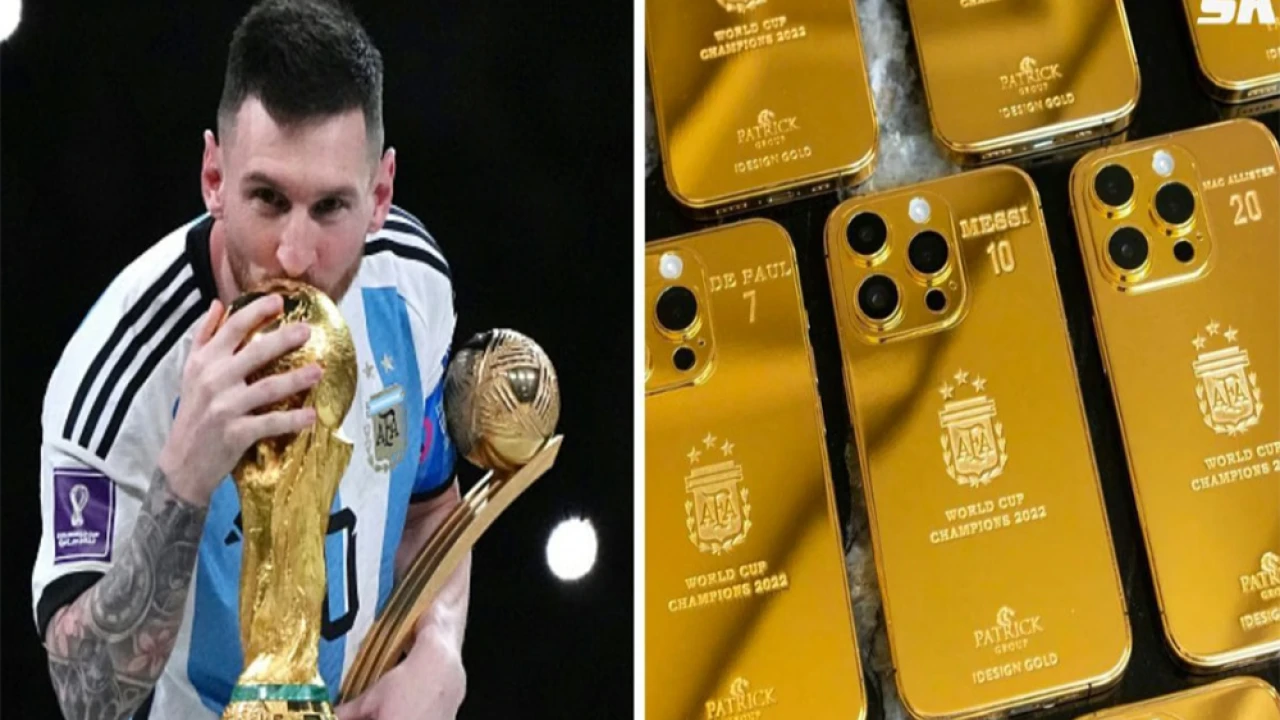 Buenos Aires: Argentina's star footballer Lionel Messi ordered 35 'gold iPhone 14', which he will gift to the team staff along with the players to celebrate the team's historic win at the FIFA World Cup 2022 in, Qatar.
According to media reports, the total value of 35 gold iPhones is 1,75,000 Euros, which is more than 50 million in Pakistani rupees.
Each player's name, jersey number and Argentina's logo are printed on the 'gold iPhones' given to the players by Messi.
Foreign media reports stated that Messi has received the iPhones he had ordered.
In the final of the FIFA World Cup 2022 in Qatar, under the leadership of Lionel Messi, Argentina became the world champion by defeating France.
To celebrate the victory for the third time, the player decided to give a wonderful gift to all the teams players.