PM now afraid of 'parliament mafia': Imran Yaqub Khan
Lahore: Senior journalist Imran Yaqub Khan remarked that Prime Minister Imran Khan is now afraid of "Parliament mafia" as it was of sugar and wheat mafias.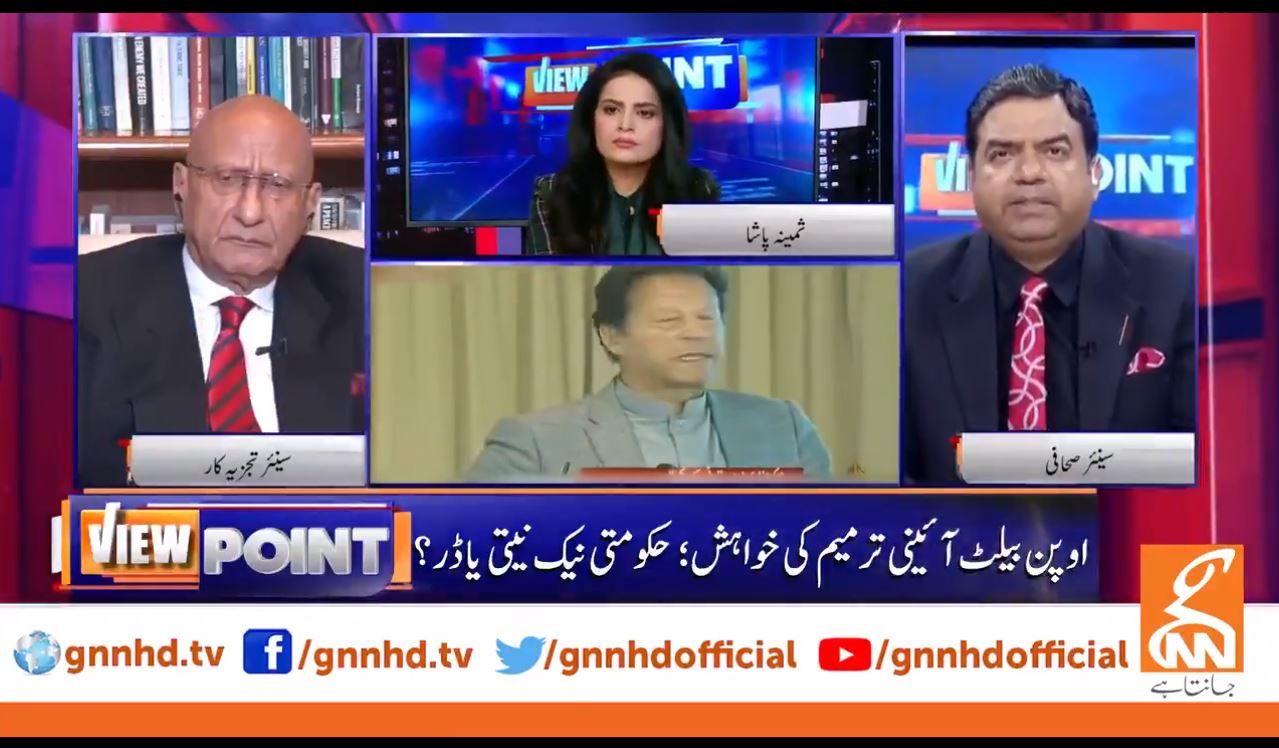 Talking on GNN show 'View Point' he said that it may make the PTI leaders angry but it seems that the prime minister is helpless in front of the parliament mafia.
The veteran analyst said that the premier used to call the corruption a menace but now he is repeating the politics of PPP and PML-N.
عمران خان چینی مافیا کے بعد اب پارلیمنٹ مافیا سے بھی ڈر گئے ہیں، عمران یعقوب خان @imranyaqubkhan @PTIofficial @pmln_org @MediaCellPPP #ViewPoint #GNN pic.twitter.com/pxWYjCaimj

— GNN (@gnnhdofficial) January 29, 2021
He said that there is a contradiction between words and deeds of the prime minister, who is compromising on his own ideologies.