Parineeti Chopra's Instagram pictures with Priyanka melt hearts
Parineeti Chopra's Instagram story highlights Priyanka's special moments.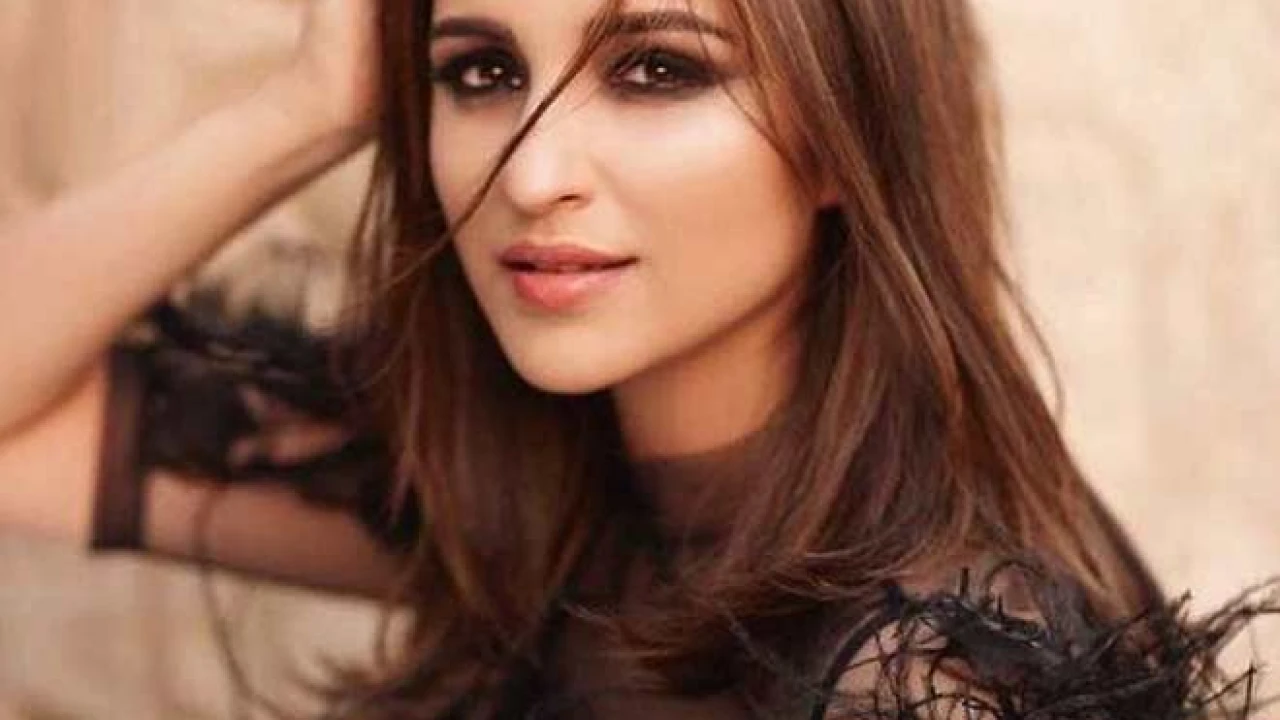 Parineeti Chopra took to Instagram to share captivating snapshots featuring her sister Priyanka Chopra, which quickly garnered attention on social media.
The first photo collage showcased a comparison between Parineeti's engagement in 2023 and Priyanka's engagement in 2018.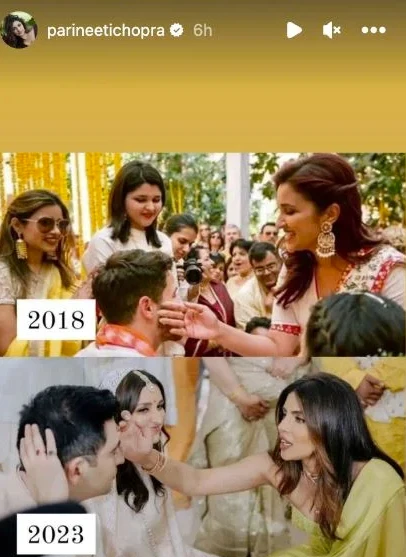 In the images, Parineeti is seen applying haldi (turmeric) on Priyanka's face with a joyful smile.
The second picture captures Priyanka applying a tilak (vermilion mark) on Raghav Chadha's forehead.
In another heartwarming photo, the sisters embrace each other affectionately on their respective special days, with the caption "5 years apart."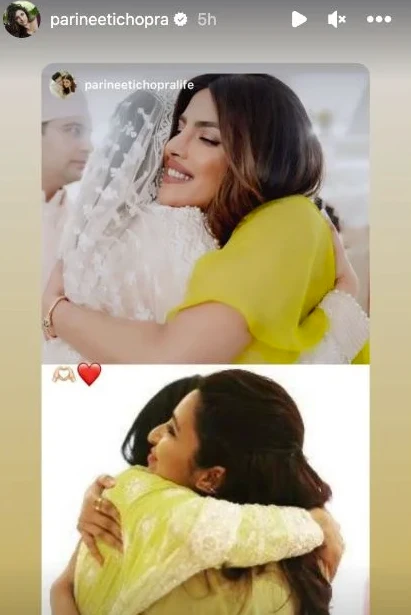 The eye-catching snapshots have created a buzz on the internet, with everyone admiring the strong bond between the Chopra sisters.
On the professional front, Parineeti Chopra is preparing for her upcoming film "Chamkila" alongside Diljit Dosanjh.
Meanwhile, Priyanka Chopra's next project is the film "Love Again," according to reports from Pinkvilla.