Thailand's Prime Minister Prayuth Chan-ocha was fined 6,000 Thai Bahts ($190) equal to Rs29, 500 on for not wearing a mask in a public appearance.
Prayuth was likely one of the first in the nation to be fined under them. However, he escaped the maximum fine of 20,000 baht ($636).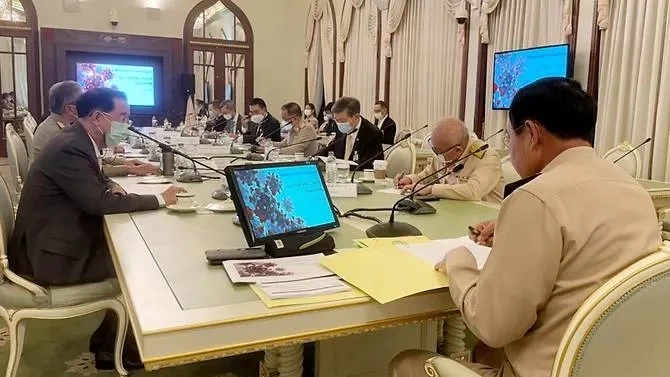 With Thailand struggling to tackle the highest surge in coronavirus cases, the Government has made it compulsory for the residents to wear masks in public places to control the outbreak.
Bangkok Governor Aswin Kwanmuang wrote on Facebook, "The prime minister agreed to pay the fine," explaining that he had visited the Premier with several senior police officers several hours after photographs spread online.
While making the procurement of covid-vaccines as a national agenda, the premier forgot to lead by example by not wearing a mask during the meeting this morning. Will Prayut be fine by up to 20,000 baht like everybody else?#โควิด19 #โควิด19วันนี้ Photo via Prayut's Facebook pic.twitter.com/mpjFgQmbcG

— Thai Enquirer (@ThaiEnquirer) April 26, 2021
Prayuth has not publicly commented, but a photograph that showed him as the lone maskless attendee at Monday's government meeting has been deleted from his Facebook page.
The incident comes amid Thailand's latest wave of coronavirus outbreak which has infected more than 28,000 people and killed 54 since the start of April.
Thailand on Wednesday reported 15 new deaths related to Covid-19, raising the toll to 178, and 2,012 new infections for a total of 61,699 cases.
The 15 new deaths were 11 men and four women, aged 35-88.