PM Kakar emphasizes action plan for debt-ridden countries
Caretaker Prime Minister also attended US President Joe Biden's dinner in New York.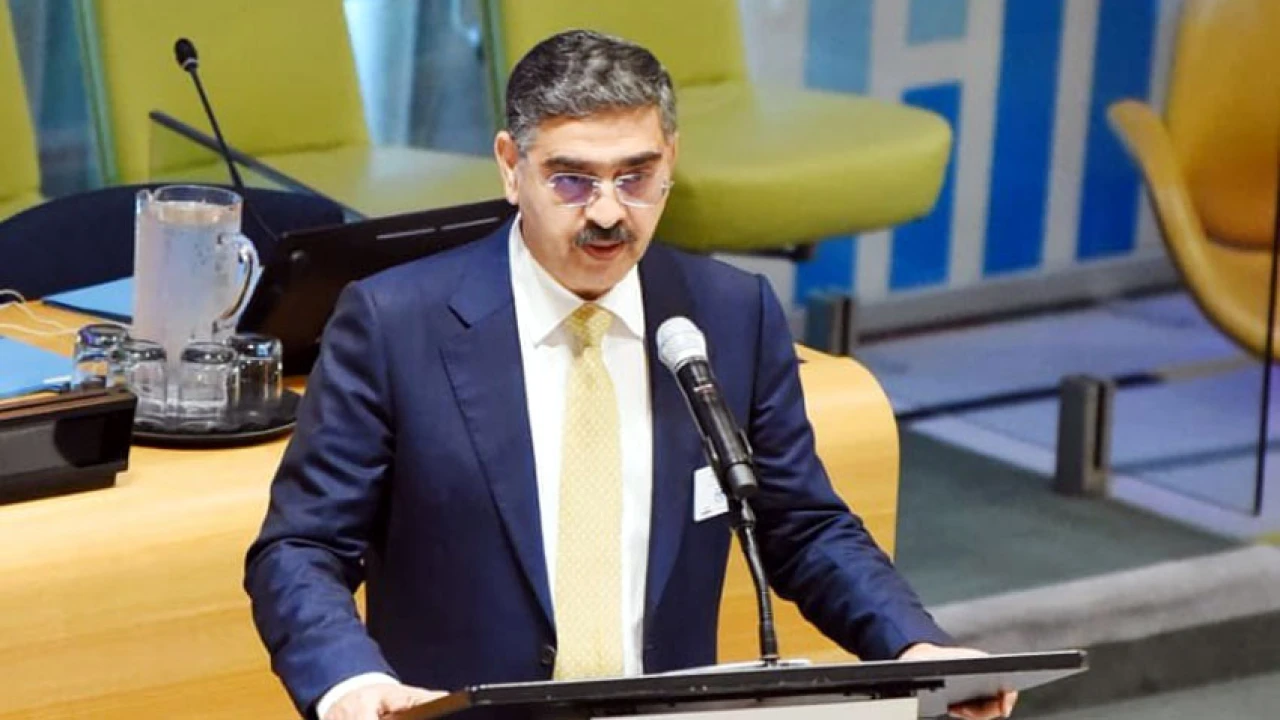 New York: Addressing the Leaders' Dialogue on Sustainable Development Goals (SDGs) organized by the United Nations, Caretaker Prime Minister of Pakistan Anwaar-ul-Haq Kakar said that resources must be provided to developing countries to achieve sustainable development goals.
According to details, caretaker Prime Minister Anwaar-ul-Haq Kakar, while participating in the meeting on global development cooperation on the sidelines of the UN General Assembly meeting, reiterated Pakistan's determination to fully support the Global Development Initiative.
Prime Minister said: "The implementation of Global Development Initiative is a milestone, China's Belt and Road Initiative (BRI) and China Pakistan Economic Corridor (CPEC) are important in achieving sustainable development goals".
He stated that measures have to be taken in the fields of food production, infrastructure, investment, industrialization and health.
On the occasion of the visit, Anwaar-ul-Haq and Iranian President Ibrahim Raisi met on the sidelines of the United Nations (UN) General Assembly session. In the meeting, the two leaders discussed bilateral relations and issues of mutual interest.
The caretaker premier added: "Pakistan wants to further expand close friendly relations with Iran, and wants to promote economic cooperation with Iran".
He continued to say that opening of the border market on Pakistan-Iran border is a positive development, initiatives like the Mand border market will help in the economic development of the border areas.
Pakistani prime minister further said: "Pakistan and Iran should take advantage of their geographical location".
Caretaker Prime Minister also attended US President Joe Biden's dinner in New York.
A dinner was hosted by US President in honor of the heads of state from all over the world, in which the Prime Minister and his wife were invited to attend. Only heads of state, first ladies or first men were invited to this dinner.
It is pertinent to note that caretaker prime minister is currently in the United States to attend the United Nations General Assembly where he will also meet with world leaders in addition to participating in various meetings.