ATC orders to release PTI activist Sanam Javed, others
The PTI activist along with several others has been behind the bars for alleged involvement in May 9 incidents.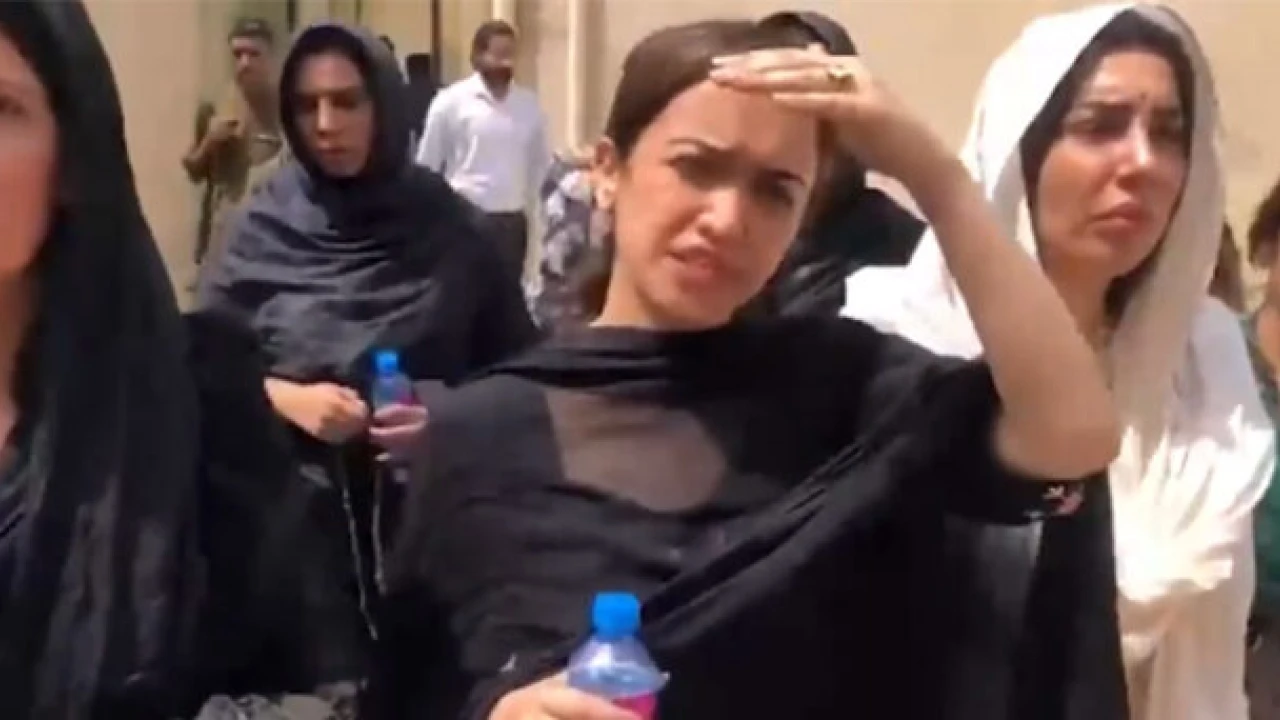 Lahore: An anti-terrorism court (ATC) on Saturday issued orders for the release of Pakistan Tehreek-e-Insaf (PTI) activist Sanam Javed Khan, along with several other party leaders, in connection with the Jinnah House attack case.
The court directed the petititoners to deposit Rs100,000 as surety bond. Robina Jameel, Afshan Tariq were also granted bail by the court. Shah Bano and Faisal Akhar also secured the bail.
Previously, Sanam Javed Khan and 12 other female PTI leaders were placed on physical remand in relation to the same case. The court also remanded former PTI MNA Aliya Hamza and other women activists, including Khadija Shah, Sanam Javed Khan, and others, in custody for five days for their alleged involvement in the Jinnah House attack case.
The court specified that the PTI women would remain in police custody from sunrise to sunset for the purpose of the investigation and would be transferred to judicial custody after sunset.
The events leading to these legal proceedings trace back to May 9, when violent clashes erupted across Pakistan following the arrest of former Prime Minister and PTI chief Imran Khan at the Islamabad High Court (IHC). Protests were held in various cities, with PTI workers expressing their discontent over their chairman's arrest. Balochistan, Punjab, Khyber Pakhtunkhwa, and Islamabad sought the assistance of the armed forces to maintain law and order during the demonstrations.
During one of the protests, Army installations and the Corps Commander's residence in Lahore were reportedly attacked by PTI workers. Deputy Inspector General (DIG) Operations Ali Nasir Rizvi sustained severe injuries while attempting to restore order during these events.