U19 Championship: Karachi Whites maintain 100 per cent winning record
Pakistan Cricket Board says that all three teams have collected four points each in the ongoing championship.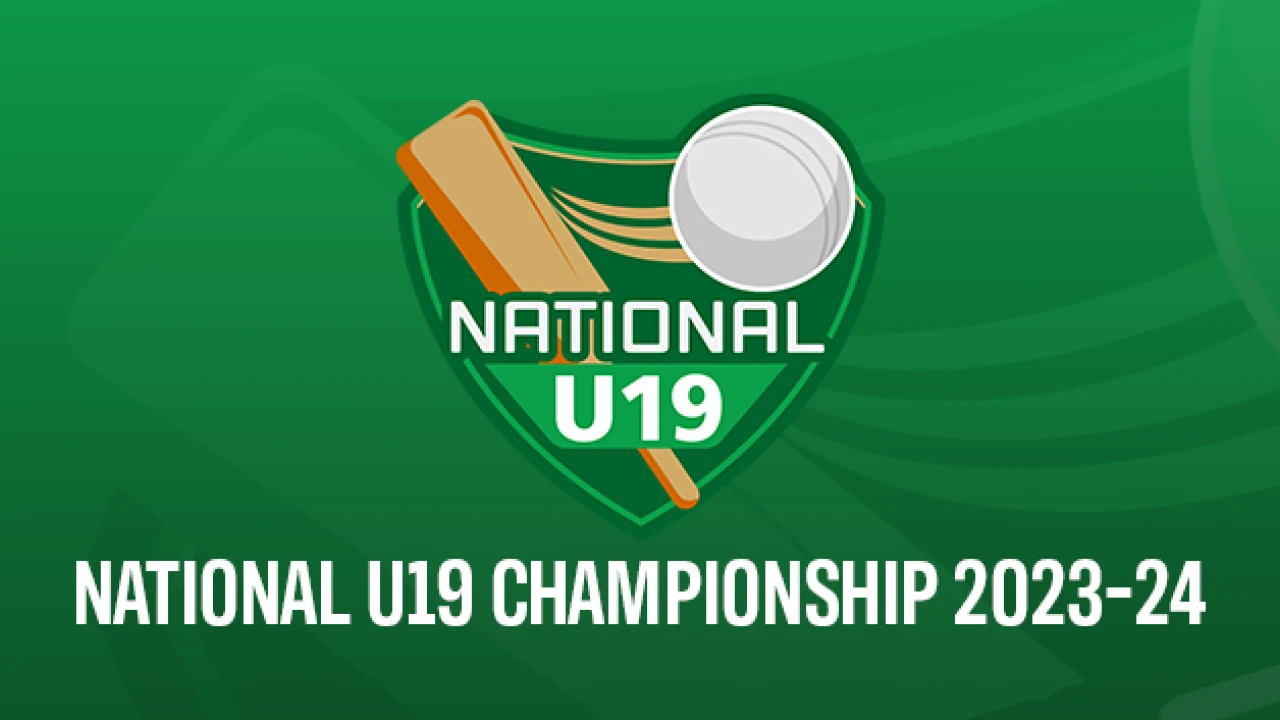 Lahore: The second round of the 18-team National U19 Championship was played in five cities of the country from 22 to 24 September. After the second round, Karachi U19 Whites are leading Group A with two wins in as many matches.
In Group B, Rawalpindi U19 occupy the top spot with better net-run-rate than Islamabad and Peshawar U19 regions. All three teams have collected four points each. In Group C, Bahawalpur U19 region are topping the table with 12 points, which included a win and one drawn game.
Pool A
Karachi Whites v Quetta at KCCA Ground, Karachi
Karachi Whites completely dominated the three-day second round fixture against Quetta U19 Region at the KCCA Ground. After being put into bat, Quetta were bundled out for 54 in their first innings. Quetta's Adil Ahmed managed to enter double figures and top-scored for his side with 23 runs.
For Karachi Whites, right-arm leg-spin Abdul Moeez bagged five wickets for 10 runs in 6.5 overs. He was supported by right-arm off-spinner Naveed Ahmed Khan, who took four wickets for 20 runs.
In their first innings, on the back of half-centuries by Wahaj Riaz (98, 110b, 7x4s, 2x6s) and Haroon Arshad (67, 124b, 5x4s), Karachi Whites declared their innings on 205 for nine in 54.2 overs. Quetta's Ikram Ullah Tareen took five wickets for his side, while leg-spinner Syed Yasir Shah took four wickets.
Resuming their second innings with a deficit of 151 runs, Quetta were dismissed for 50, handing Karachi Whites a win with an innings and 101 runs. For Karachi Whites, left-arm orthodox Syed Tayyab Hussain took five wickets.
Faisalabad v AJK at TMC Ground, Karachi
Opting to bat first, AJK U19 were bundled out for 130 in 49.2 overs against Faisalabad U19. Jahanzaib Ali Kiani (38, 79b, 4x4s, 1x6) and Abdullah Riaz (30, 108b, 2x4s) were the top contributors with the bat. For Faisalabad, right-arm fast bowler Ibtisam Ul Rehman took three wickets, while Mohammad Haseeb Zafar and Mohammad Zeeshan grabbed two wickets each.
In reply, Faisalabad took a 140-run first innings lead courtesy 43 and 37 runs from Ibtisam and Muzammil, respectively. They were bowled out for 270 in 75 overs. For AJK, Mohammad Sami was the pick of the bowlers, taking three wickets.
Resuming their second innings at the deficit of 140 runs, AJK were bundled out for 150 in 46.4 overs. Captain and wicketkeeper-batter Ali Abbas top-scored for his side with a 93-ball 52, which included eight boundaries. For Faisalabad, Haseeb remained the top bowler in the second innings too after he bagged five wickets.
Faisalabad achieved the 11-run target in the fourth over, losing three wickets in process.
Hyderabad v FATA at UBL Sports Complex, Karachi
After being put into bat, Yahya Shah's half-century helped Hyderabad post 250 in the first innings against FATA. For FATA, Mohammad Tahir and Shahid Khan bagged three wickets apiece. In turn, FATA declared their first innings at 297 for eight in 72.5 overs, which included half-centuries by Mohammad Tahir (72 retired hurt, 121b, 5x4s), Shehzad Khan (53, 84b, 8x4s) and Shahid Khan (50, 62b, 8x4s).
Resuming their second innings with a deficit of 47 runs, Hyderabad were all out for 255 in 69.2 overs. Noman Ali top-scored for his side with 84 from 135 balls, hitting 11 fours.
For Hyderabad, Hammad Khan took three wickets, while Tahir and Khubaib Khalil each took two wickets.
Chasing 209 to win, FATA were bowled out for 165 in 41.3 overs, handing a 43-run win to Hyderabad. For Hyderabad, Wahaj Ahmed and Zain ul Abdin grabbed three wickets apiece.
Pool B
Lahore Blues v Larkana Region at Bohranwali Ground, Faisalabad
Only 44.4 overs of play took place in the match as rain played a spoilsport and the match was abandoned. After being put into bat, Larkana were 84 for nine when no further action could take place between both sides. Lahore Blues' Saad Nadeem was the most successful bowler, clinching three wickets for 17 runs in 12 overs.
Multan v Peshawar at Saeed Ajmal Cricket Academy, Faisalabad
Multan's captain and opening batter Moheer Saeed top-scored with 83 for his side in an abandoned contest between Multan and Peshawar.
Opting to bat first, Multan managed to score 178 for four in 42 overs in their first innings when rain stopped the game.
For Peshawar, Ahmad Hussain bagged two wickets for 27 runs.
Rawalpindi v Islamabad at Iqbal Stadium, Faisalabad
After opting to bat first, Islamabad were dismissed for 113 in 36.1 overs against Rawalpindi. Right-arm off-spinner Saad Masood grabbed five wickets for 10 runs in 5.1 overs. In reply, Rawalpindi were 27 for no loss in 8.2 overs when rain stopped play and eventually the game was abandoned without any further play.
Pool C
Dera Murad Jamali v Sialkot at Sports Stadium, Sargodha
Like Pool B, the Pool C matches were largely impacted by rain. In the contest between DM Jamali and Sialkot, only 23 overs of play were possible after the former won the toss and elected to bowl first. Sialkot were 73 for one in 23 overs, before the game was called off.
Lahore Whites v Karachi Blues at Rana Naveed Cricket Academy, Sheikhupura
Batting first, Lahore Whites scored 197 for six in 55.5 overs when rain stopped play.
Opening batter Faham-ul-Haq top-scored for his team with 60 off 100 balls, smashing five fours and a six. Ali Hassan Baloch contributed an unbeaten half-century, which included five fours.
For Karachi, Ahmed Aleem took four wickets for 49.
Bahawalpur v Abbottabad at Jinnah Stadium, Gujranwala
After being put into bat, Bahawalpur scored 279 for eight in 75 overs. Opening batter Hamza Nawaz fell eight runs short of a century. He faced 149 balls, and struck six fours and a six. Haseeb Ahmad was other contributor with the bat, scoring 60 off 96 balls, hitting five boundaries.
For Abbottabad, Mohammad Riazullah took three wickets, while both Razaullah and Shahzaib Khan bagged two wickets.
In turn, Abbottabad's Shahzaib (53, 104b, 8x4s, 1x6) was the only batter to score a half-century for his side as Abbottabad were bundled out for 168 in 63.1 overs. For Bahawalpur, Mohammad Huzaifa took three wickets. Haseeb Ahmad and Mohammad Faizan grabbed two wickets each.
Third round fixtures from 29 September to 1 October:
Group A
Karachi Whites U19 v Hyderabad U19 at UBL Sports Complex, Karachi
Quetta U19 v AJK U19 at Oval Ground, Karachi
Faisalabad U19 v FATA U19 at KCCA Stadium, Karachi
Group B
Lahore Blues U19 v Rawalpindi U19 at Saeed Ajmal Academy, Faisalabad
Multan U19 v Islamabad U19 at Bohranwala Ground, Faisalabad
Larkana U19 v Peshawar U19 at Iqbal Stadium, Faisalabad
Group C
Karachi Blues U19 v Sialkot U19 at Jinnah Stadium, Gujranwala
Lahore Whites U19 v Bahawalpur U19 at Rana Naved ul Hasan Cricket Academy, Sheikhupura
Dera Murad Jamali U19 v Abbottabad U19 at Sports Stadium, Sargodha