Premature babies evacuated from Gaza to Egypt amid ongoing conflict
Medical personnel at the Rafah border crossing carefully transfer babies from ambulances into mobile incubators, which were then transported to other ambulances.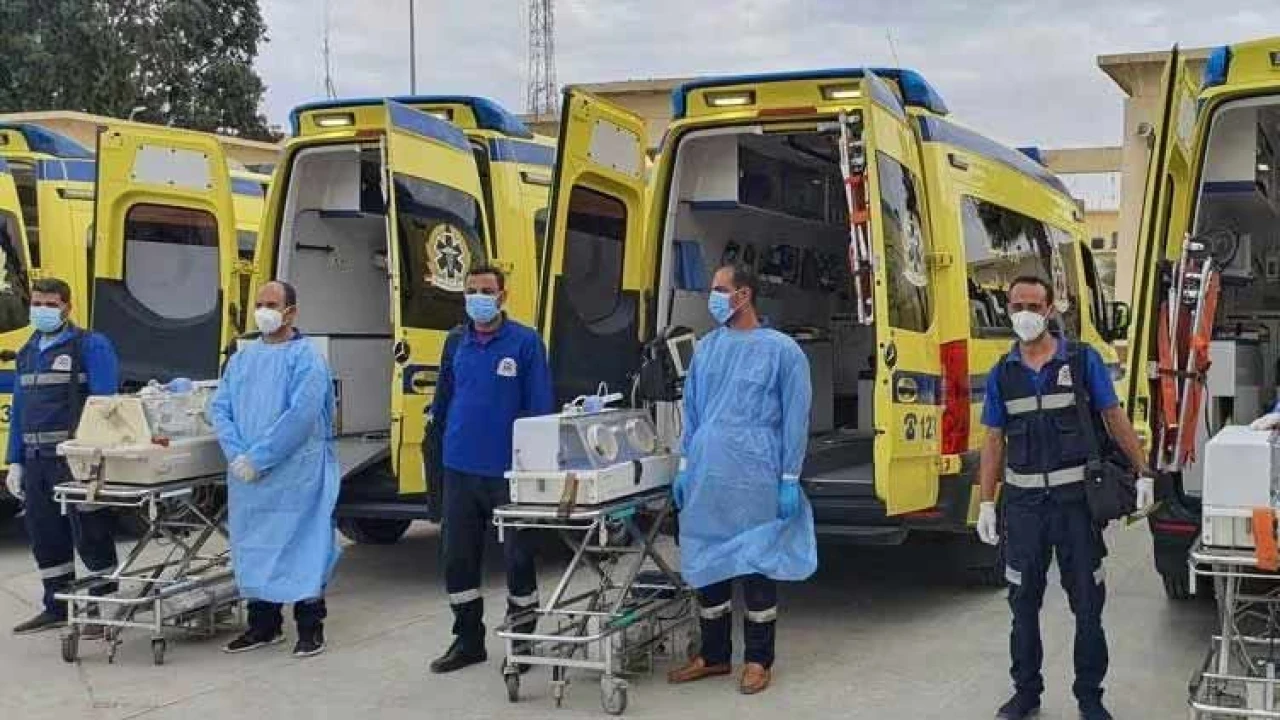 Gaza: A group of 28 premature babies from Gaza was evacuated to Egypt from a hospital within the bombarded Palestinian enclave for necessary treatment on Monday.
Egyptian television footage and a Palestinian hospital doctor confirmed the evacuation. Medical personnel at the Rafah border crossing carefully transferred babies from ambulances into mobile incubators, which were then transported to other ambulances.
The babies, part of a total of 31 moved on Sunday from Al Shifa Hospital in Gaza City to a maternity hospital in southern Gaza, were dressed in only nappies and small green hats.
Dr. Mohammad Salama, head of the neonatal unit at Al-Helal Al-Emairati Hospital in Rafah, reported the babies' critical conditions upon arrival, citing issues such as malnutrition, dehydration, and low temperatures. Efforts were made to stabilize their conditions during the past 24 hours.
Some babies were accompanied by their mothers, while medical staff accompanied those without relatives. In cases where mothers were absent or deceased, other relatives provided consent for the transfer.
Footage from the Rafah crossing, released by the Egyptian government, displayed incubators being loaded into ambulances, with a doctor connecting an oximeter to a baby's foot.
The newborns gained international attention when images surfaced eight days ago, showing them side by side on beds at Al Shifa hospital.
The conflict, ignited by Hamas fighters on October 7, has resulted in a significant toll on both Israeli and Palestinian populations. According to Israeli figures, 1,200 Israelis, including children and babies, have lost their lives, with 240 abductions. In response, Israel launched a relentless bombardment of Gaza, including a ground invasion.
Health officials in the Hamas-controlled enclave report that at least 13,000 Palestinians, including 5,500 children, have been killed, and three-quarters of Gazans have been displaced, according to U.N. figures.
Limited evacuations have been taking place since November 1 through the Rafah crossing, the sole entry and exit point for Gaza not bordering Israel. However, departures have been periodically suspended due to ongoing bombardments on the Gaza side.
The tragic fate of the premature babies underscores the humanitarian crisis unfolding in Gaza.
The international community remains concerned about the worsening conditions and the urgent need for a ceasefire to ensure the safety and well-being of civilians caught in the crossfire. Efforts to address the root causes of the conflict and facilitate humanitarian aid are critical to bringing relief to the affected populations in the region.