NATO leaders dub China as a 'systemic' challenge, security risk to west
NATO leaders designated China as presenting "systemic challenges" in a summit communique on Monday that marked a forceful stance for the Western military alliance, declared a priority for US President Joe Biden after the Trump years.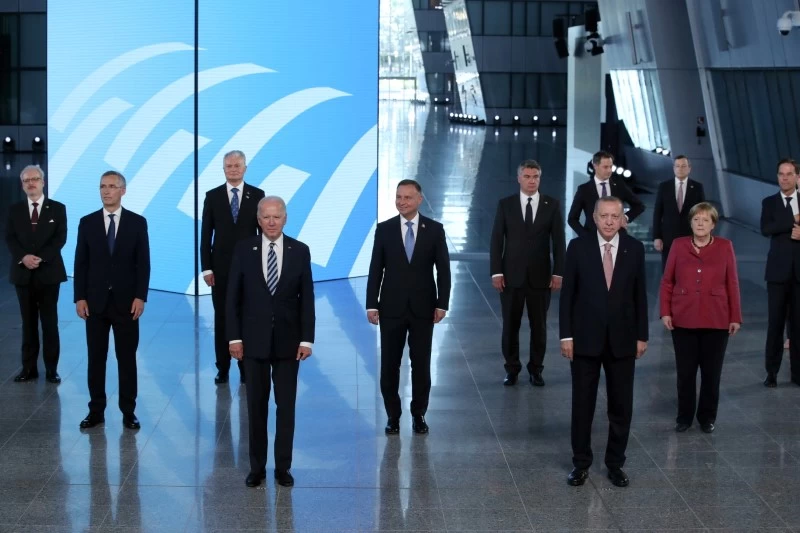 In a diplomatic victory for Biden, who has urged his fellow NATO leaders to stand up to China's authoritarianism and growing military might, the final statement branded China a security risk to the Western alliance.
The language, which will now set the path for alliance policy, comes a day after the Group of Seven rich nations issued a statement on human rights in China and Taiwan that Beijing said slandered its reputation.
"China's stated ambitions and assertive behaviour present systemic challenges to the rules-based international order and to areas relevant to alliance security," NATO leaders said in a communique after their summit.
Biden also told European allies the alliance's mutual defence pact was a "sacred obligation" for the United States -- a marked shift in tone from his predecessor Donald Trump, who had threatened to withdraw from the alliance and accused Europeans of contributing too little.
"I want all Europe to know that the United States is there," said Biden. "NATO is critically important to us."
Germany's Chancellor Angela Merkel, at her last summit of the alliance before she steps down in September, described Biden's arrival as the opening of a new chapter.
Biden said both Russia and China were not acting "in a way that is consistent with what we had hoped", referring to Western efforts since the mid-1990s to bring both countries into the fold of liberal democracies.
In a sign of a common position emerging on China, no longer seen as a benign trading partner, the European Union has already designated Beijing a "systemic rival".
Allied leaders are also concerned about Russia's military build-up near Ukraine, as well as its covert and cyber attacks to undermine Western states.
NATO Secretary-General Jens Stoltenberg said China's growing military presence from the Baltics to Africa meant nuclear-armed NATO had to be prepared.
"China is coming closer to us. We see them in cyberspace, we see China in Africa, but we also see China investing heavily in our own critical infrastructure," he said, a reference to ports and telecoms networks. "We need to respond together as an alliance."
G7 nations meeting in Britain over the weekend scolded China over human rights in its Xinjiang region, called for Hong Kong to keep a high degree of autonomy and demanded a full investigation of the origins of the coronavirus in China.
China's embassy in London said it was resolutely opposed to mentions of Xinjiang, Hong Kong and Taiwan, which it said distorted the facts and exposed the "sinister intentions of a few countries such as the United States".
"China's reputation must not be slandered," the embassy said on Monday.
British Prime Minister Boris Johnson, arriving at the summit, said there were both risks and rewards with Beijing.
"I don't think anybody around the table wants to descend into a new Cold War with China," he said.
DEEP ECONOMIC TIES
From China's investments in European ports and plans to set up military bases in Africa to joint military exercises with Russia, NATO is now agreed that Beijing's rise deserves a strong response, although envoys said that would be multi-faceted.
Allies are mindful of their economic links with China. Total German trade with China in 2020 was more than 212 billion euros ($256.82 billion), according to German government data. Total Chinese holdings of U.S. Treasuries as of March 2021 stood at $1.1 trillion, according to U.S. data, and total U.S. trade with China in 2020 was $559 billion.
Biden will meet Russian President Vladimir Putin on Tuesday in Geneva.
Lithuanian President Gitanas Nauseda said that Russia was trying to "swallow" Belarus and that NATO needed to be united in deterring Moscow. Nauseda also said the Baltic nations would push for more U.S. forces in their region to deter Russia.
Residing in London, Nawaz Sharif gets COVID-19 jab in Lahore
As per reports quoting sources, Pakistan Muslim League-Nawaz (PML-N) President's corona vaccine was entered by a vaccinator named Naveed Altaf.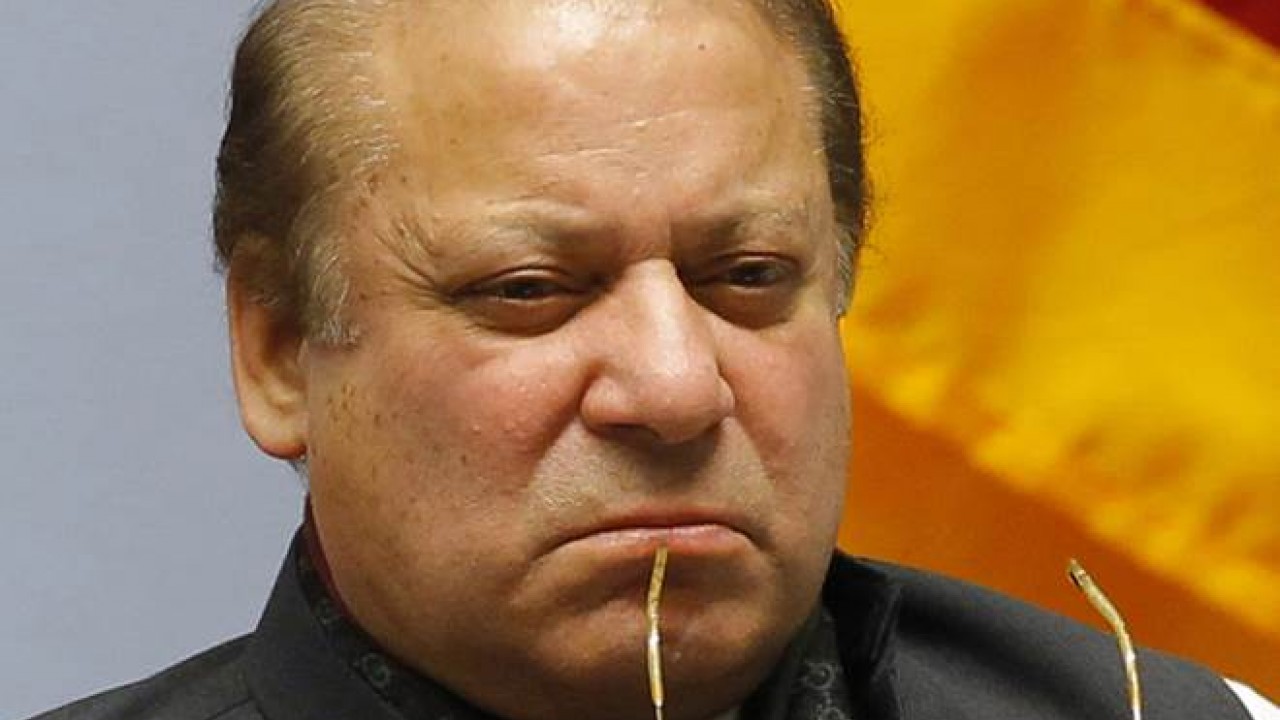 According to GNN, former Prime Minister Nawaz Sharif has been partially vaccinated against novel coronavirus at Govt Kot Khawaja Saeed Hospital in Lahore.
GNN obtained Former Prime Minister's COVID-19 vaccine status, according to which he has received the first jab of Sinovac-CoronaVac and has been summoned for the second dose on October 20, 2021.
As per reports quoting sources, Pakistan Muslim League-Nawaz (PML-N) Supremo's corona vaccine status was entered by a vaccinator named Naveed Altaf.
"The staff of vaccinators under the District Health Authority are making a haul by entering false vaccination status, without even injecting the jab," added sources.
The sources further added that status of thousands of people is being falsely entered on a daily basis.
سرکاری دستاویزات میں سابق وزیراعظم نواز شریف کو بھی کورونا ویکسین لگا دی گئی@NawazSharifMNS #BREAKING #GNNUpdates pic.twitter.com/Ua7g8NdPRq

— GNN (@gnnhdofficial) September 23, 2021
Meanwhile, the Punjab health department took notice of the negligence by the Kot Khwaja Saeed vaccination centre and started an investigation against the centre.
It is pertinent to mention here that the National Command and Operation Centre (NCOC) has directed Federal Investigation Agency (FIA) to act against individuals involved in preparing fake COVID vaccination certificates.
Australia to cancel Afghan test if Taliban ban women's sports
Canberra: Cricket Australia Thursday issued an official notification, stating that they would cancel Test match against Afghanistan unless Taliban lift the reported ban on women's sports.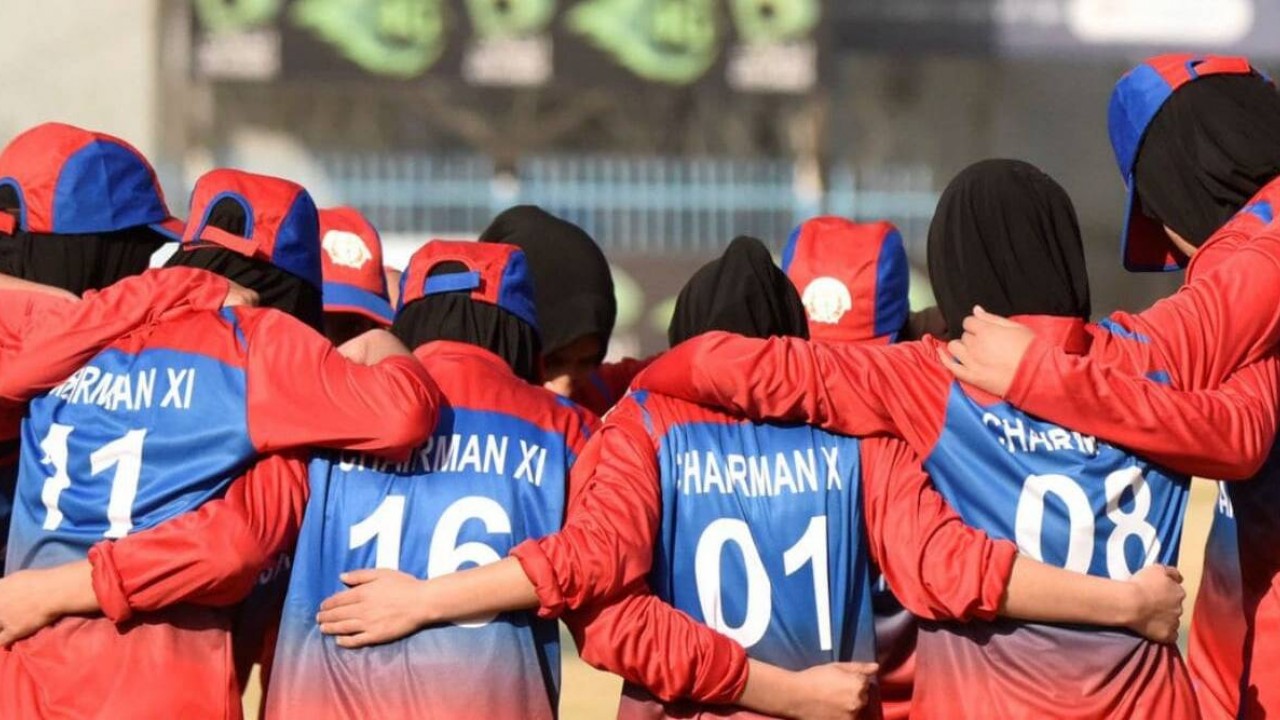 On its official twitter handle, Cricket Australia said that it will not host Afghanistan planned Test match in Hobart starting November 27, if news reports of Taliban views on the women's game were true.
"If recent media reports that women's cricket will not be supported in Afghanistan are substantiated, Cricket Australia would have no alternative but not to host Afghanistan for the proposed Test match due to be played in Hobart," said Cricket Australia in its statement.
An update on the proposed Test match against Afghanistan ⬇️ pic.twitter.com/p2q5LOJMlw

— Cricket Australia (@CricketAus) September 9, 2021
The Taliban, banned sports for women in the country saying, they don't think women will be allowed to play cricket as it's not necessary for them to participate.
According to SBS, Ahmadullah Wasiq, deputy head of the Taliban's cultural commission said, "In cricket, women might face a situation where their face and body will not be covered".
"Islam does not allow women to be seen like this," he stressed.
Meanwhile, players from Afghanistan women's soccer team are among dozens of athletes who were given visas to live in Australia and have been undergoing quarantine amid coronavirus pandemic.
However, it is a move that could cost Afghanistan its status as a Test-playing nation.
Afghanistan has a national women's cricket team — but its status has been thrown into question along with every other woman in the country after the Taliban ousted the U.S.-backed government.
In August, Taliban allowed men's cricket to continue and gave approval for the men's national team to travel to Australia for a test match in November.
SumaiL and YawaR to contest for $40 million prize money from Dota 2, The International 10
Two Pakistani brothers, Syed Sumail "SumaiL" Hassan and Yawar "YawaR" Hassan will participate in The International 10 which has a prize pool of $40 million.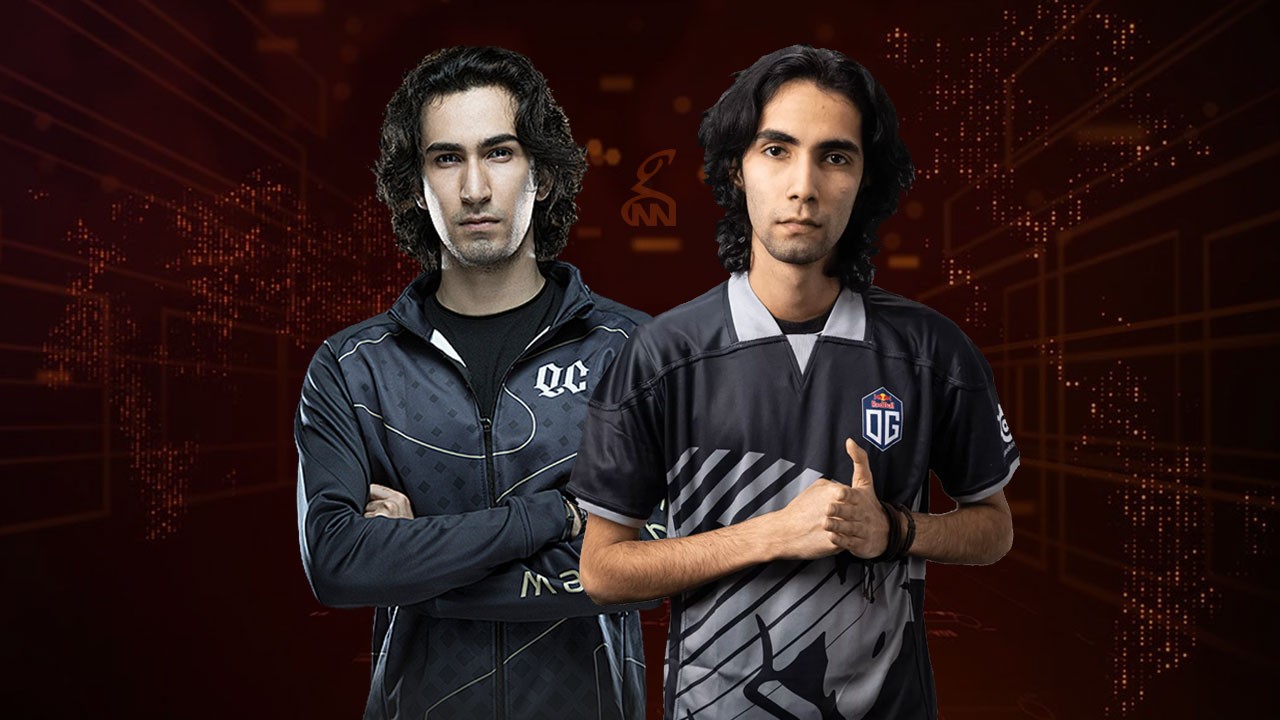 Hailing from Karachi, Pakistan, Syed Sumail "SumaiL" Hassan and Yawar "YawaR" Hassan have shown their immense talent in the well acknowledged MOBA and MMORPG game, Dota 2. Sumail has previously participated and won the 5th version of the tournament at the age of 16 years and 176 days old and became the youngest player ever to win over a million dollars. Both of them have briefly played together in the same team Quincy Crew, but Sumail left in nearly 3 weeks of being in the team.
Sumail and Yawar are brothers. Yawar is 2 years older than Sumail. They both moved to Rosemont, Illinois when their family relocated in 2012 and started competing in the North American region where competition has always been very tough. Sumail's gameplay was so impressive that he was recruited by the number one North American ESports organization at that time in 2015, Evil Geniuses, who not only recruited him when he was only 16 years old but also gave him the responsibility of one of the leading core roles of the game, the midlane. Not only did he impress the world with his classy and bold plays, he proved his skills to the world by winning The International 2015, becoming the youngest millionare in the history of ESports.
His older brother Yawar, has also been competing at the highest level since they both began playing the North American region, however, Yawar only had the opportunity to play The Internation only once before, while Sumail had been participating in TIs since 2015 representing EG. This would be the second time the brothers will be up against each other representing different teams for a prize pool of $40 million.

SumaiL will be representing the team OG with the ingame name of OG.SumaiL in the coming tournament where he would be playing the role of a core player as position 1, more commonly known as the 'carry' position in the game, whereas Yawar will be playing in the well acknowledged team from North America, Quincy Crew, with the in game name QC.YS. His position would be the same as SumaiL's which is position 1.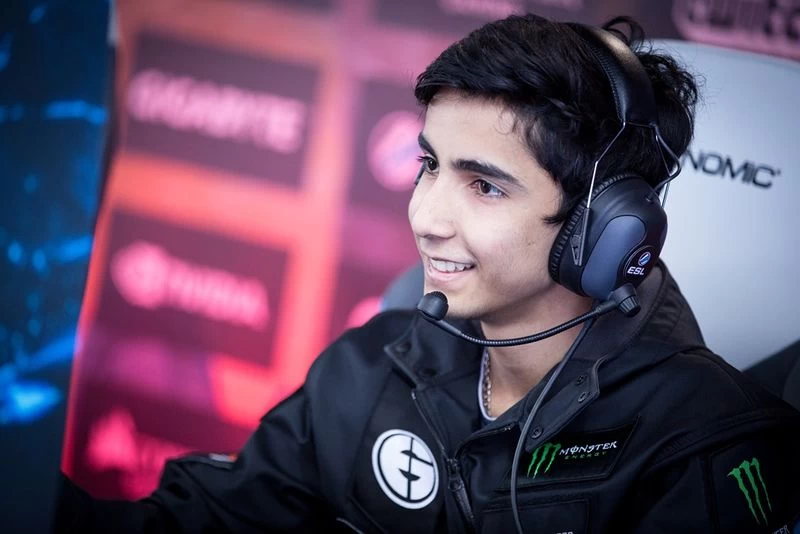 SumaiL has been hailed as the King of the game for almost 6 years now given that he astonished the world with his immensely aggresive and smart plays when he used to play the role of position 2, also known as the midlaner, for the North American team 'Evil Geniuses'. In 2015, SumaiL claimed the Aegis of the Immortal, which is the name of the trophy presented to the winners of the largest esports tournament in the world, The International, Dota 2 Championships. His total earnings as of 21st of September, 2021 are $3,617,984.01 from 73 tournaments around the world, making him the highest esports earner as well as the youngest millionare in the history of eSports.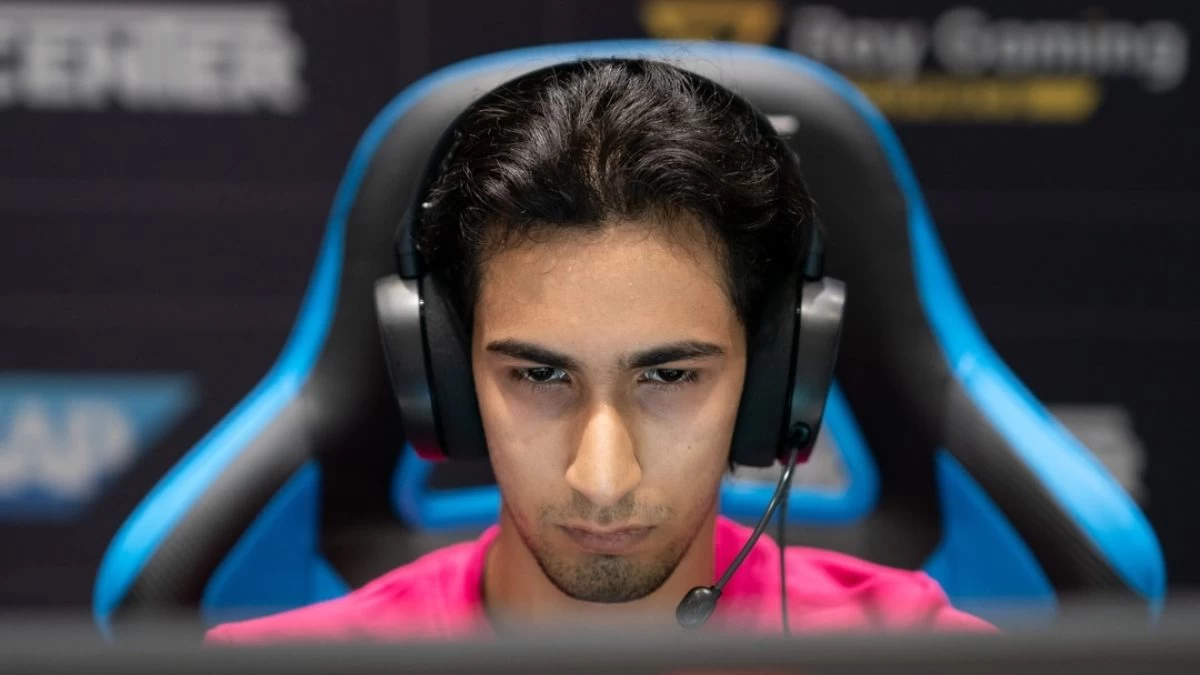 Yawar has prominently risen to fame in the recent years where he and his team the Quincy Crew, ranked number one in the North American region beating their rivals Evil Geniuses in the ranking system of Dota 2 called the Dota Pro Circuit (DPC) in the year 2020, following multiple tournament wins from different small to medium level tournaments of Dota 2. Due to Yawar's immensely versatile set of heroes, he has been playing a vital role in the team providing the team the ability to drive many different strategies due to his large hero pool. Yawar's current total earnings are $432,911 From 43 Tournaments.

The path to qualification for this year's The International was not at all easy for both the brothers as SumaiL was no longer playing in the DPC as he was a free agent, he played as a stand-in for Team Liquid, also a top tier team and a former TI winner, when one of their players Samuel 'Boxi' Svahn decided to take a break, however, that pairing didn't work out as the team poorly performed in the Major. Yawar on the other hand, played immensely well in this tenure, beating top tier teams from around the world with his team QC. Due to multiple wins at the highest level, QC was already very high in the rankings of the DPC, following up with a mediocre performance in the Major where his team stood 6-7th place. This was enough to secure a position at The International 10 which will be held between Thu, Oct 7, 2021 – Sun, Oct 17, 2021.

For Sumail, the days turned to joy when he was recruited back to the only two times back to back TI winners in the previous years 2018 and 2019, OG as position 1 carry player, but it wasn't easy as OG had been poorly performing in the DPC causing them to be very lower ranked in the DPC rankings and due to this they had to fight through the NA qualifiers to earn a place at the TI to defend their title. The path through the qualifiers wasn't easy, fan favourite teams like Nigma, Team Liquid and Tundra ESports were also fighting in the qualifiers. However, once Sumail was settled in the team, his performances immensely improved and stunned many of their competitors as they marched through to the upper bracket finals in the qualifiers, only to be beaten by Tundra Esports and fall down to lower bracket where one of the toughest teams in the world, Team Nigma, was waiting for them. Following up with the loss to Tundra, OG didn't lose their motivation as they beat Team Nigma 2-1 in a best of three series to progress to the grand finals of the NA qualifiers where they had to face Tundra again. This time around, however, OG didn't make the same mistakes they previously made agaisnt Tundra and fought to the last battle and defeated them very convicingly in the 5th and final game of the grand finals which was a best of five, 3-2 to OG.


Tournament Dates to follow

:

Thu, Oct 7, 2021 – Sun, Oct 17, 2021

As Pakistanis, GNN wishes them the best of luck and is rooting for the both of them.