FM Qureshi assures transparency in probe of Afghan ambassador's daughter incident
Islamabad: Foreign Minister Shah Mahmood Qureshi Monday assured the Afghanistan government that Pakistan would ensure transparency in the probe into the 'abduction' incident involving Afghan ambassador's daughter, saying nothing will be concealed in this regard.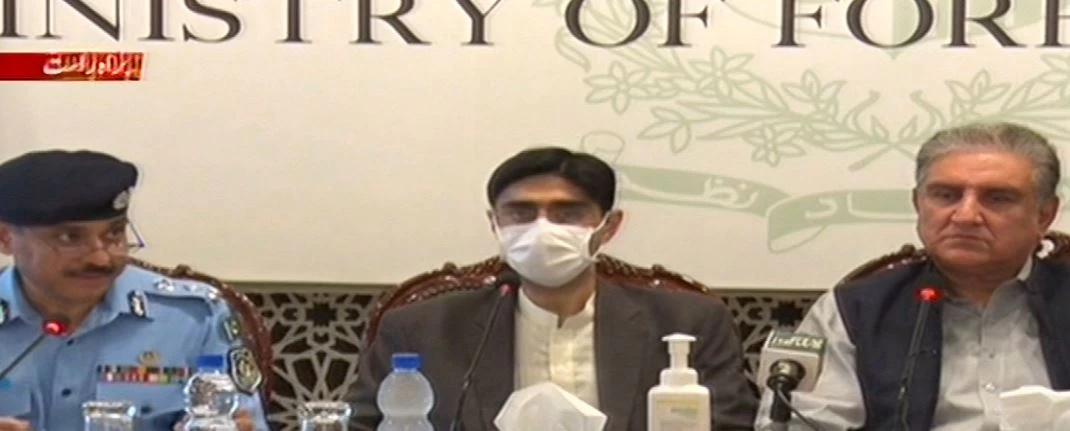 At a press conference, the minister, who was flanked by National Security Adviser Moeed Yusuf and senior police officials, said he spoke to his Afghan counterpart this morning and discussed the steps that the government of Pakistan has so far taken to investigate the matter.
"We have assured the Afghan regime that Prime Minister Imran Khan is personally overseeing the probe into the alleged abduction of the Afghan ambassador's daughter," teh FM said.
Qureshi said "Pakistan doesn't want to hide anything with regard to the probe and would present all the facts before the world once the investigation is concluded.
LIVE #APPNews : FM Shah Mahmood Qureshi addressing news conference #Islamabad @TeamSMQ https://t.co/emB7x0SVhx

— APP 🇵🇰 (@appcsocialmedia) July 19, 2021
He reiterated that the Afghanistan government should reconsider its decision to pull out its ambassador and diplomats from Pakistan, adding that if they want the investigation to be transparent, it will have to cooperate with Pakistan.
"Pakistan wants to arrest and punish the culprits involved in alleged kidnapping as soon as possible," said the foreign minister. "I told the Afghan ambassador that we are aware of the security concerns he is having, therefore, we have beefed up all Afghan diplomats' security."
The minister said he had asked the Afghan counterpart to review the decision of calling the ambassaor back, adding additional security had been provided to the diplomats at the embassy and consulates.
Ambassador Najibullah Alikhil's daughter, Silsila, was reportedly abducted on Friday last from Islamabad's commercial area by unidentified persons who also allegedly subjected her to torture.
According to victim, she was returning home in the afternoon in a taxi after visiting a bakery in Islamabad's Blue Area when the driver picked up another man who verbally abused and assaulted her.
The girl was later dropped in an unconscious condition along the roadside.
National Security Adviser Moeed Yusuf told media that Pakistan is facing hybrid war and that India exploited photographs involving daughter of the ambassador.
The Islamabad police chief told reporters that the inquiry committees had been constituted to investigate the incident and concrete steps were being taken.
"More than 220 people have been quizzed so far to investigate the incident while five inquiry teams have been formed to probe the matter," he added.
He said the kidnap and torture on the girl had yet to be proved. The IG said 300 cameras were checked thoroughly to check the movement of the girl who left home on foot and reached Khadda market from Rana Market by a taxi. "She then changed taxi to reach Rawalpindi and then went to Daman-e-Koh from Rawalpindi Saddar bazaar by using another taxi."