Women soccer: Sweden beat US with 3-0 in Tokyo Olympics opening game
Tokyo: A pair of goals from Swedish forward Stina Blackstenius spelled catastrophe for the United States on Wednesday, as they suffered a shock 3-0 defeat in their Tokyo 2020 debut.
Fifth-ranked Sweden put the pressure on almost immediately with three shots in the first eight minutes, as the four-time Olympic gold medalists showed little sign of the stellar, 44-game unbeaten run they had enjoyed since 2019.
Forward Stina Blackstenius converted in the 25th minute, rocketing a header past U.S. keeper Alyssa Naeher with an assist from Sofia Jakobsson. The goalie had five saves in the first half as a dominant Swedish forward line crashed through the Americans' defences.
Midfielder Rose Lavelle nearly equalised with a header in minute 45 off a corner kick from Christen Press but hit the post.
The addition of veteran midfielder Julie Ertz did little to revive the U.S. in the second half, as Blackstenius again scored in the 54th minute.
The match was personal for Team USA: The Swedes knocked the four-time World Cup winners out of the tournament on penalties in the quarter-finals in 2016.
But their much hoped-for revenge in front of 48,000 empty seats inside the Tokyo Stadium was not to be, as forward Christen Press missed a wide open net at close range midway through the second half.
Swedish midfielder Lina Hurtig then heaped on more pain with a clinical header to give her side a three-goal cushion a minute later, ending the United States' hopes.
"We (have) developed our game and our play," Blackstenius said after the match. "We have so much quality in every player. Every player is also very different from the other."
The Rio defeat marked the U.S. team's earliest exit in Olympic history, after previously reaching the final of every edition of the Games since 1996, when the women's event was introduced.
The two sides drew 1-1 in an April friendly, the only blemish to the United States' 2021 record of 11 wins in 12 matches and a prescient warning of the challenges the team would face in their 2020 Tokyo kickoff.
"We played a little bit tight and just hurt ourselves a lot," said 2012 gold medallist and veteran forward Megan Rapinoe. "They took their chances, got into better space and inevitably scored more goals."
The defeat was the United States' first under head coach Vlatko Andonovski, who took over from Jill Ellis in 2019.
"It is a tough result, a tough situation to be in. I don't remember this team has ever been in a situation like that," he told reporters after the match. "It is a bit of a shock but everyone is positive. We still have games ahead of us."
The pandemic-postponed Games kicked off earlier Wednesday with a victory for the Olympic hosts, as Japan's softball team walloped Australia 8-1 at the Fukushima Azuma Baseball Stadium.
The United States next face New Zealand in the group stage, while Sweden play Australia, both on Saturday.
SOURCE: REUTERS
PM lauds performance of Pakistani athletes at ongoing Commonwealth games
He said these athletes are pride of the nation who increased Pakistan's honor in the comity of nations.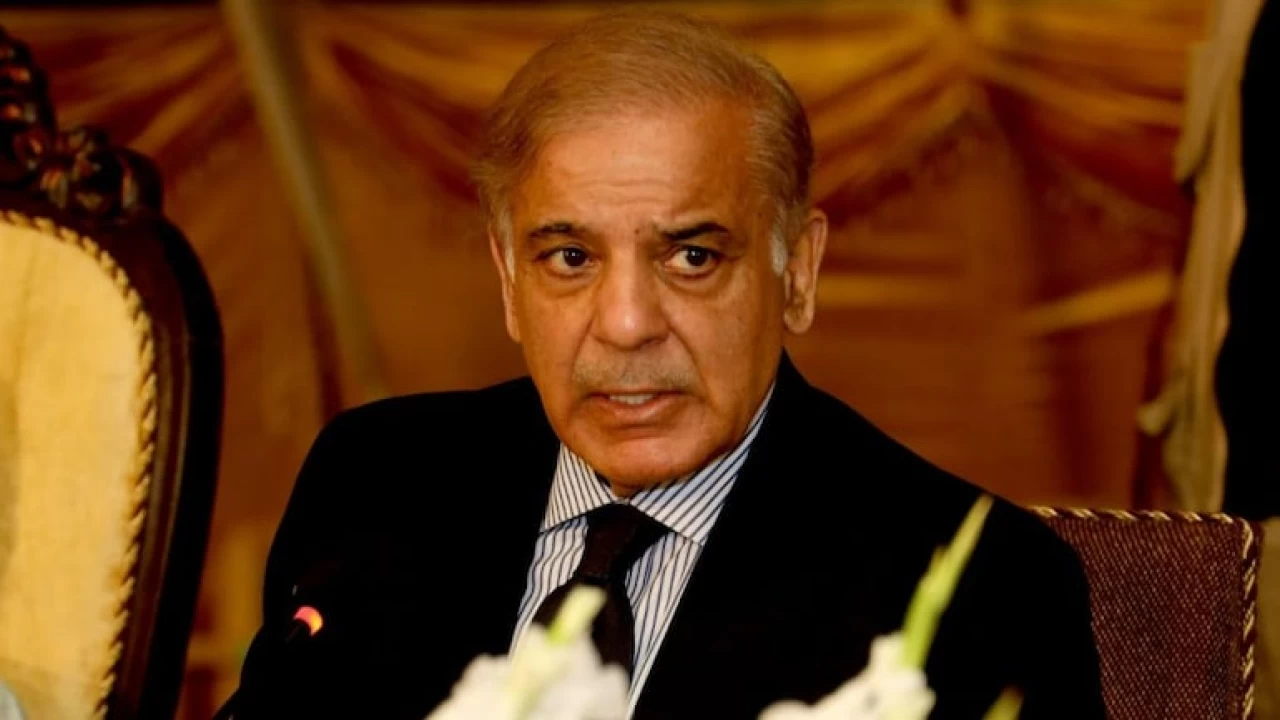 Islamabad: Prime Minister Shehbaz Sharif has commended the performance of Pakistani athletes at the ongoing Commonwealth games.
In his tweets on Monday, he said Nooh Butt and Arshad Nadeem won gold, Sharif Tahir, Zaman Anwar and Inam Butt won silver and Shah Hussain, Ali Asad and Inayatullah won bronze medals in the Commonwealth Games, making all Pakistanis, including him, proud.
He said these athletes are pride of the nation who increased Pakistan's honor in the comity of nations.
The Prime Minister said he will meet all these athletes on their return home and encourage them. He said other Pakistani athletes participating in the Commonwealth Games are also commendable who are representing Pakistan with hard work and dedication.
Describing victory or defeat part of the game, he urged the athletes not to give up and keep working hard.
میں ان تمام ایتھلیٹس سے وطن واپسی پر ملاقات کرکے ان کی حوصلہ افزائی کرونگا. اسکے علاوہ کامن ویلتھ کھیلوں میں شریک دیگر پاکستانی ایتھلیٹس بھی قابلِ تعریف ہیں جو محنت اور لگن سے پاکستان کی نمائندگی کررہے ہیں. جیت اور ہار کھیل کا حصہ ہیں، حوصلہ مت ہاریں، محنت جاری رکھیں.

— Shehbaz Sharif (@CMShehbaz) August 8, 2022
Youm-e-Ashur to be observed with due solemnity on Tuesday
Mourning processions will be taken out in all cities and towns of the country.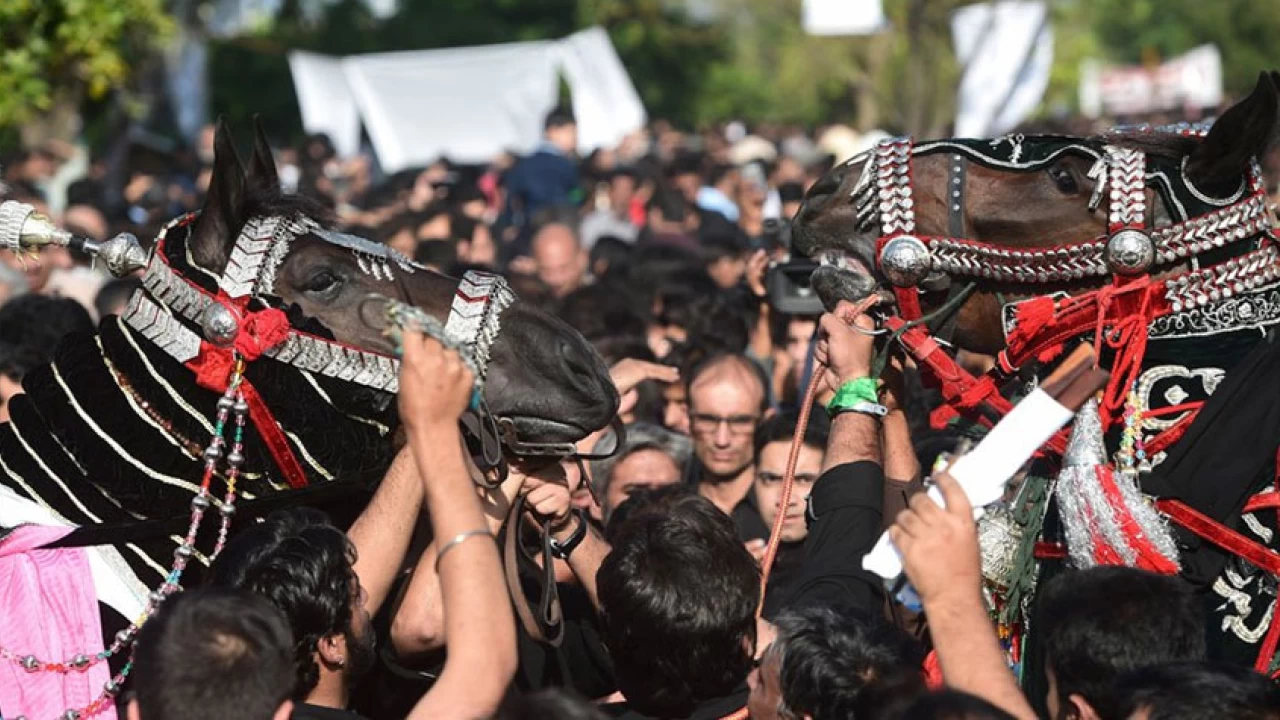 Lahore: Yaum-e-Ashur, the tenth of Moharram-ul-Haram, will be observed on Tuesday across the country with due solemnity to pay homage to the supreme sacrifice rendered by Hazrat Imam Hussain Razi Allah ho Ta'ala Anho and his devoted companions in Karbala.
Mourning processions will be taken out in all cities and towns of the country.
Ulema and Zakireen will highlight the bright and candid teachings of Hazrat Imam Hussain (R.A.) and various aspects of Karbla tragedy.
Meanwhile, in connection with the 9th Muharram today, Taazia and Zuljanah processions will be taken out in different parts of the country in memory of the martyrs of Karbala.
Elaborate security arrangements have been made to avoid any untoward incident during the mourning processions.
Any attack on a nuclear plant 'suicidal': UN Chief 
At a press conference in Tokyo, Guterres condemned such attacks without saying either side was responsible.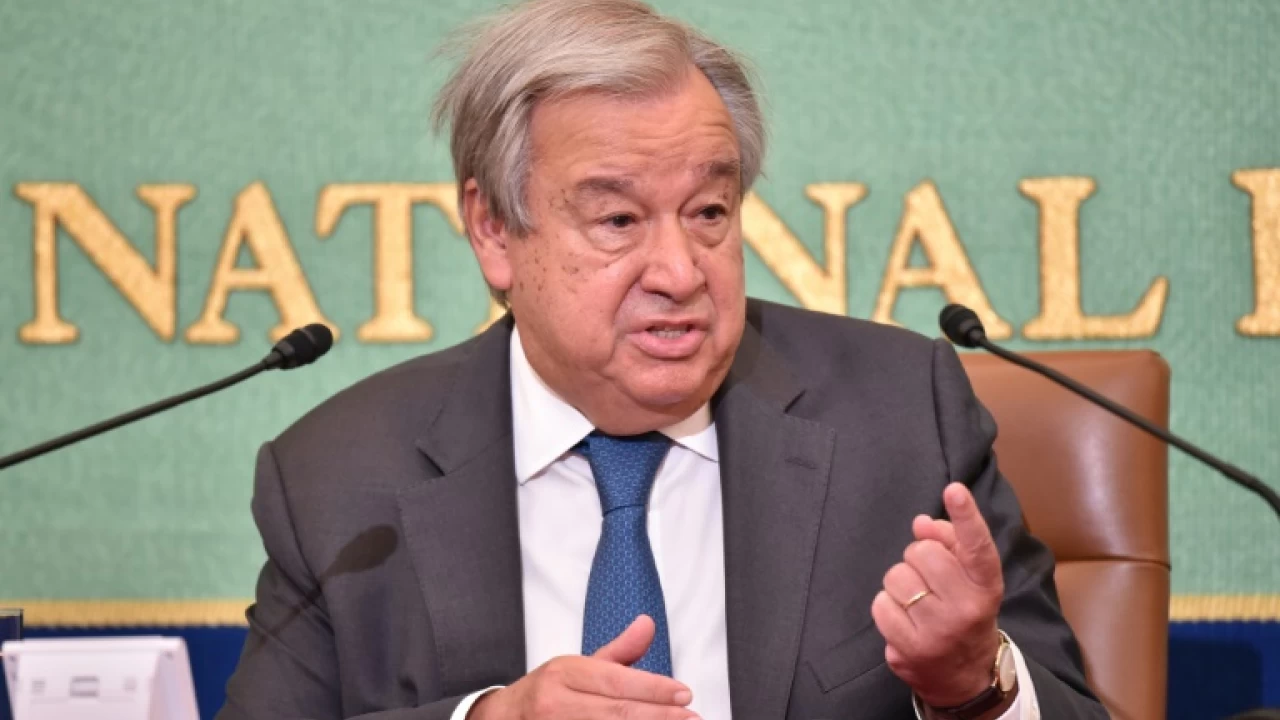 Any attack on a nuclear plant is "suicidal", United Nations Secretary-General Antonio Guterres warned Monday after fresh shelling hit a huge atomic power complex in southern Ukraine.
Moscow and Kyiv blame each other for the latest strike at the Zaporizhzhia plant, Europe's largest nuclear power site, which has been under Russian control since the early days of the war.
The fighting on Friday at the plant has prompted the UN's nuclear watchdog, the International Atomic Energy Agency (IAEA) to warn of "the very real risk of a nuclear disaster".
At a press conference in Tokyo, Guterres condemned such attacks without saying either side was responsible.
"We support the IAEA on their efforts in relation to create the conditions of stabilisation of that plant," he said.
"Any attack to a nuclear plant is a suicidal thing. I hope that those attacks will end, and at the same time I hope that the IAEA will be able to access the plant."
His comments followed a visit to Hiroshima over the weekend, where Guterres gave a speech to mark the 77th anniversary of the world's first nuclear bomb attack.
In the Japanese city on Saturday, he warned that "humanity is playing with a loaded gun" as crises with the potential for nuclear disaster proliferate worldwide, from Ukraine to the Middle East and the Korean peninsula.
The Portuguese 73-year-old also delivered a stark warning against the horrors of atomic weapons a week ago in New York at a key nuclear Non-Proliferation Treaty conference, which he reiterated on Monday.
"We are witnessing a radicalisation in the geopolitical situation that makes the risk of a nuclear war again something we cannot completely forget," he said.
When asked about China's massive military exercises around Taiwan, sparked by a visit last week to the self-ruled island by US House Speaker Nancy Pelosi, Guterres said the UN "abides by a resolution of the General Assembly, the so-called One China policy".
"But we all want that resolution to correspond to a peaceful environment," he said, calling for common sense and restraint to allow for an "extremely important" de-escalation.
SOURCE: AFP