Tokyo Olympics: Two more athletes test positive for Covid-19
Tokyo: Four more residents of the Olympic Village, including two athletes, have been diagnosed with novel coronavirus.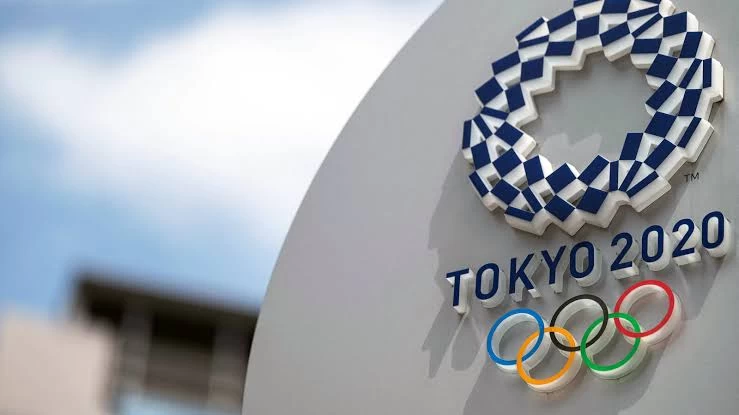 According to details, table tennis player Pavel Sirucek of the Czech Republic and skateboarder Candy Jacobs of the Netherlands tested positive for Covid-19 and had to leave the village to quarantine in the hotel.
Two additional games-concerned personnel, a category that includes team coaches and officials, staying in the village overlooking Tokyo Bay were also diagnosed with the virus.
A total of 91 people associated with Tokyo Games have tested positive since the beginning of July. The 91 cases do not include athletes who tested positive at home before their scheduled travel to Tokyo for Olympics.
Japan is hosting the Olympics to be held from 23 July to 8 August 2021 in Tokyo.
Outlawed TTP commander Omar Khalid Khorasani killed in Paktika blast
Top TTP commander Omar Khalid Khorasani aka Abdul Wali has been killed in Afghanistan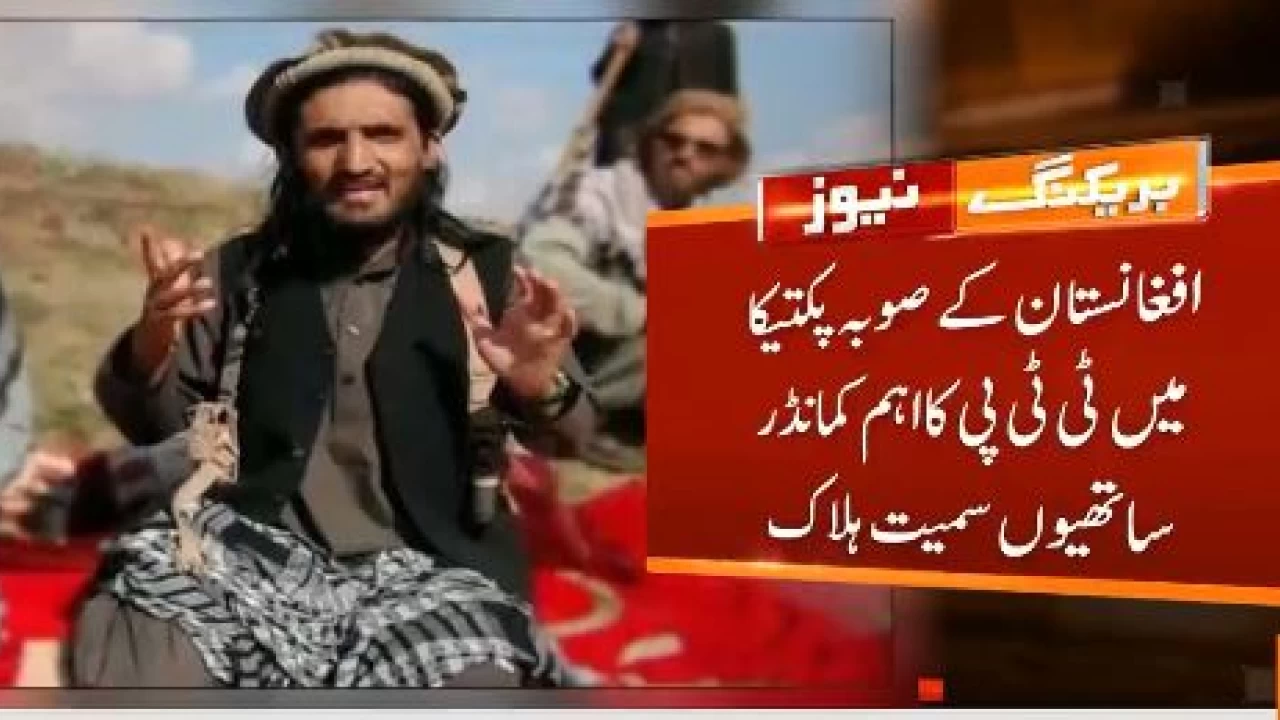 Kabul: Omar Khalid Khorasani, outlawed Tehreek-e-Taliban Pakistan's (TTP) senior commander has been killed along with his three other associates in an attack near Paktika province of Afghanistan, GNN reported Monday.
According to sources privy to the matter, Abdul Wali aka Omar Khalid Khorasani was killed after his vehicle was targeted with a mysterious explosive device in eastern Afghanistan.
Reportedly, the TTP leaders were travelling in the Birmal district of Paktika for consultation when their vehicle hit a roadside mine in Sharqi village.
All on board the vehicle were killed, reports said without giving more details.
No further details were provided by the sources.
China announces fresh military drills around Taiwan
The duration and precise location of the latest drills is not yet known.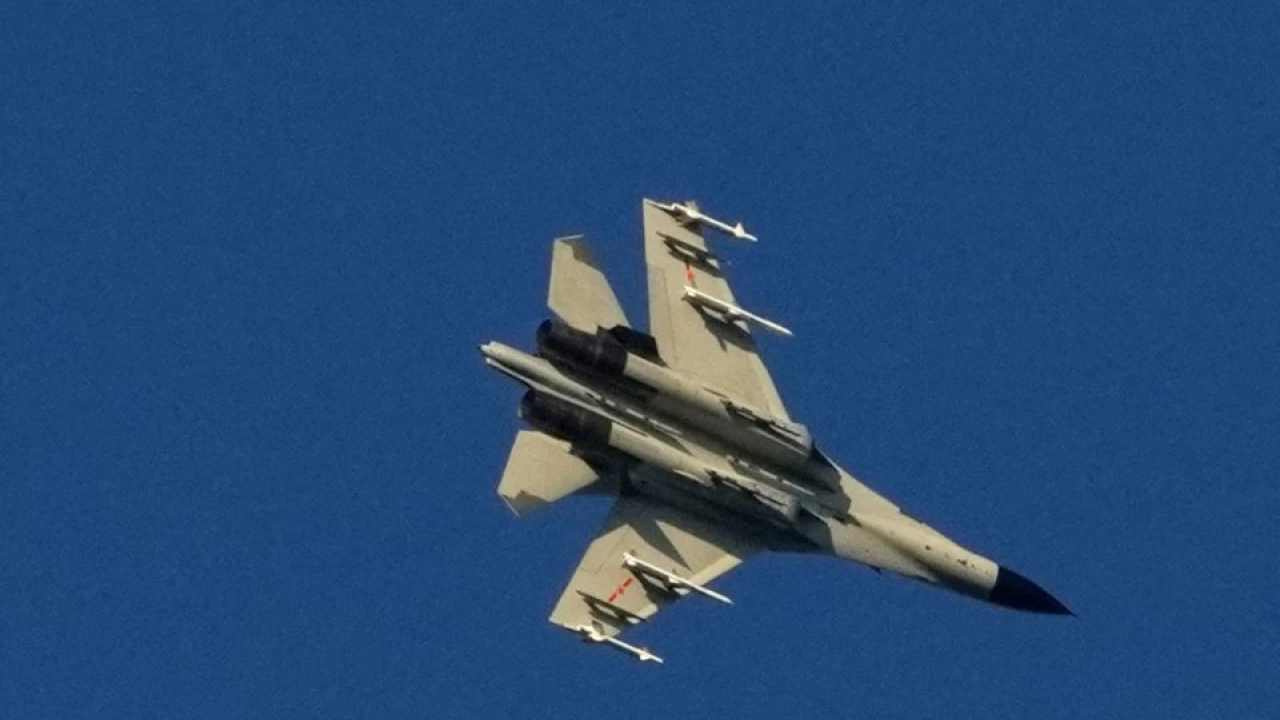 Taipei: China's military announced fresh military drills on Monday in the seas and airspace around Taiwan - a day after the scheduled end of its largest ever exercises to protest against last week's visit to Taipei by U.S. House Speaker Nancy Pelosi.
China's Eastern Theatre Command said it would conduct joint drills focusing on anti-submarine and sea assault operations - confirming the fears of some security analysts and diplomats that Beijing would continue to maintain pressure on Taiwan's defences.
Pelosi's visit to Taiwan last week infuriated China, which regards the self-ruled island as its own and responded with test launches of ballistic missiles over Taipei for the first time, as well as ditching some lines of dialogue with Washington.
The duration and precise location of the latest drills is not yet known, but Taiwan has already eased flight restrictions near the six earlier Chinese exercise areas surrounding the island.
Shortly before the latest drills were announced, Taiwan President Tsai Ing-wen met visiting St. Vincent and the Grenadines Prime Minister Ralph Gonsalves, telling him she was moved by his determination to visit despite China's military pressure.
"Prime Minister Gonsalves has expressed in recent days that the Chinese military drills would not prevent him from visiting friends in Taiwan. These statements have deeply touched us," Tsai said at a welcome ceremony for Gonsalves in Taipei.
It was unclear if Tsai had invited Gonsalves before or after Pelosi's visit. "We don't disclose internal planning or communications between governments," the Taiwanese foreign ministry said when asked by Reuters.
Beyond the firing of 11 short-range ballistic missiles during the four earlier days of exercises, Chinese warships, fighter jets and drones manoeuvred extensively around the island.
Shortly before those drills ended on Sunday, about 10 warships each from China and Taiwan manoeuvred at close quarters around the unofficial median line of the Taiwan Strait, according to a person familiar with the situation who is involved with security planning.
Military talks shelved
Taiwan's defence ministry said Chinese military ships, aircraft, and drones had simulated attacks on the island and its navy. It said it had sent aircraft and ships to react "appropriately".
China's defence ministry meanwhile maintained its diplomatic pressure on the United States, defending its shelving of military-to-military talks in protest at Pelosi's visit.
"The current tense situation in the Taiwan Strait is entirely provoked and created by the U.S. side on its own initiative, and the U.S. side must bear full responsibility and serious consequences for this," defence ministry spokesman Wu Qian said in an online post.
"The bottom line cannot be broken, and communication requires sincerity," Wu said.
China called off formal talks involving theatre-level commands, defence policy co-ordination and military maritime consultations on Friday as Pelosi left the region.
Pentagon, State Department and White House officials condemned the move, describing it as an irresponsible over-reaction.
China's cutting of some of its few communication links with the U.S. military raises the risk of an accidental escalation over Taiwan at a critical moment, according to security analysts and diplomats.
One U.S. official noted that Chinese officials had not responded to calls from senior Pentagon officials amid the tensions last week, but that they did not see this as a formal severing of ties with senior figures, such as U.S. Defence Secretary Lloyd Austin.
Asked directly about those reports, defence ministry spokesman Wu said, "China's relevant counter-measures are a necessary warning to the provocations of the United States and Taiwan, and a legitimate defence of national sovereignty and security".
SOURCE: REUTERS
PDMA issues alert about more torrential rains in parts of KP
Torrential rains can cause urban flooding in Nowshera, Mardan, Swabi, and land sliding in hilly areas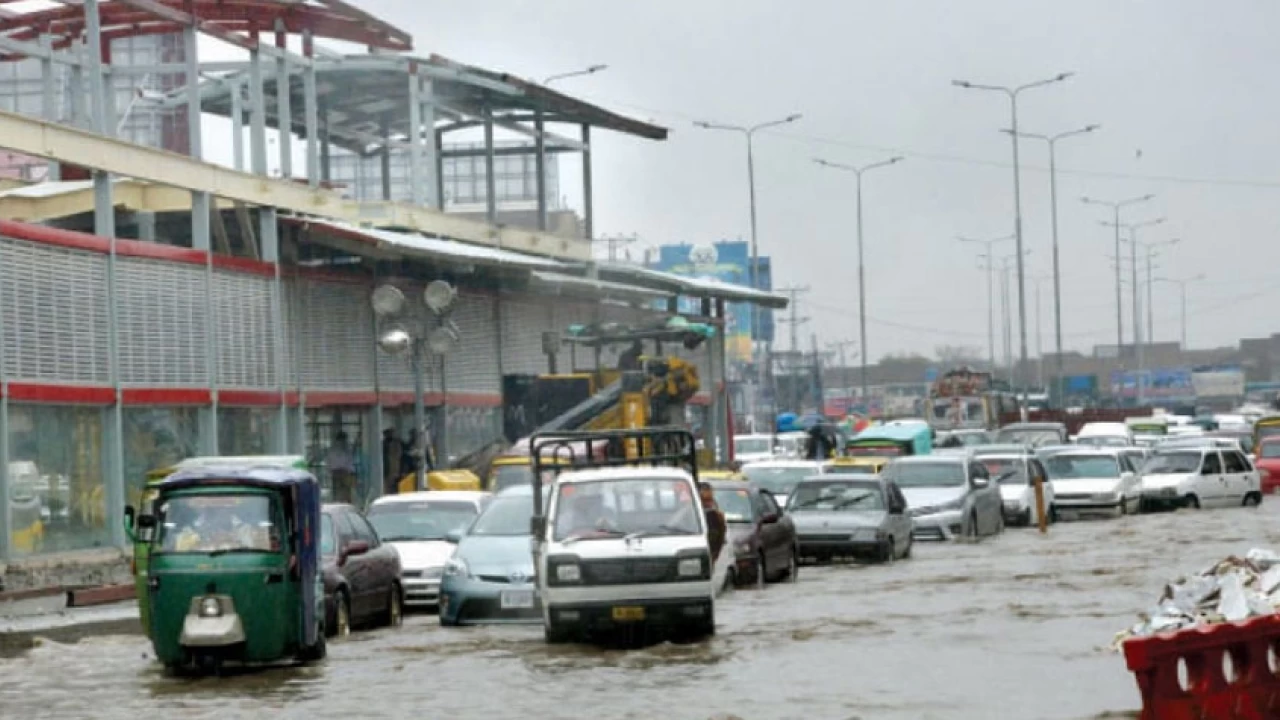 Peshawar: The Provincial Disaster Management Authority Khyber Pakhtunkhwa has issued an alert about monsoon torrential rains in different parts of the province from Sunday.
According to details, PDMA has advised all the Deputy Commissioners to take precautionary measures to avoid any human and material losses.
The rains can cause urban flooding in Nowshera, Mardan, Swabi and land sliding in hilly areas.
The PDMA control room is operational round the clock and people can contact on its helpline 1700 in case of emergency.