No question of Gillani winning senate seat: Zafar Hilaly
Veteran analyst Zafar Hilaly has said that there is no question of former Prime Minister Yousuf Raza Gillani winning a seat in the senate.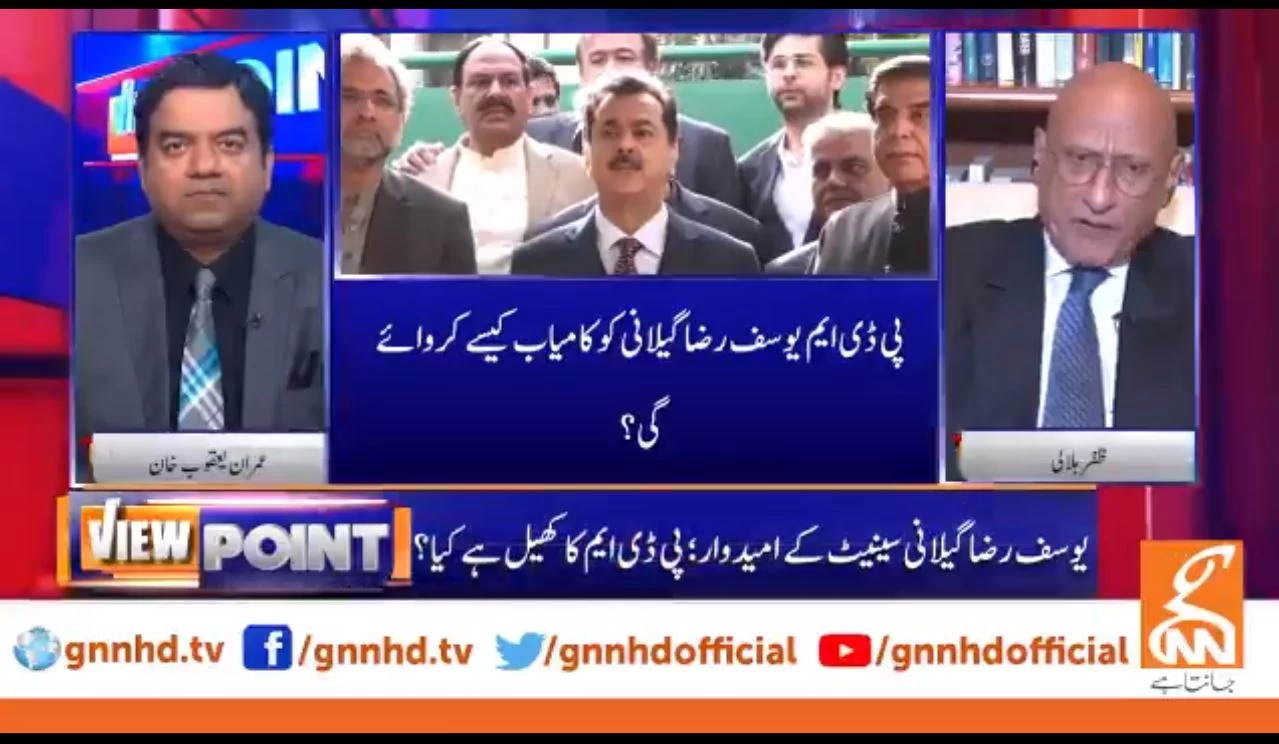 Gillani is a joint candidate of Pakistan Democratic Movement (PDM) and is contesting for one of two federal senate seats.
"If Gillani wind his seat then the very next day a no-confidence move will be brought forward in the National Assembly and it will succeed," Zafar Hilaly said on GNN's show 'Viewpoint'. "But this is simply not possible," the senior analyst predicted, citing the opposition's failed attempt to replace Senate Chairman Sadiq Sanjrani. "If the opposition lost then with secret ballot voting, how can it succeed now with open ballot," he wondered.
Continuing his analysis, Zafar Hilaly cryptically said that Gillani was nominated by Pakistan People's Party co-chairman Asif Ali Zardari with the support of "Quaid-e-Azam". "Zardari hopes that the difference of 20 is cut down to 10 votes, even that is a sort-of victory," he stated.
زرداری کو قائد اعظم کی سپورٹ۔۔ سنیئے ظفر ہلالی کا دلچسپ تجزیہ @ZafarHilaly @imranyaqubkhan @PTIofficial @pmln_org @MediaCellPPP #ViewPoint #GNN pic.twitter.com/tQidAxe5pU

— GNN (@gnnhdofficial) February 13, 2021