Saudi Armed forces chief of general Staff calls on PM Imran Khan
General Fayyadh bin Hameed Al-Rowailly, Chief of the General Staff of the Armed Forces of the Kingdom of Saudi Arabia Monday called on Prime Minister Imran Khan.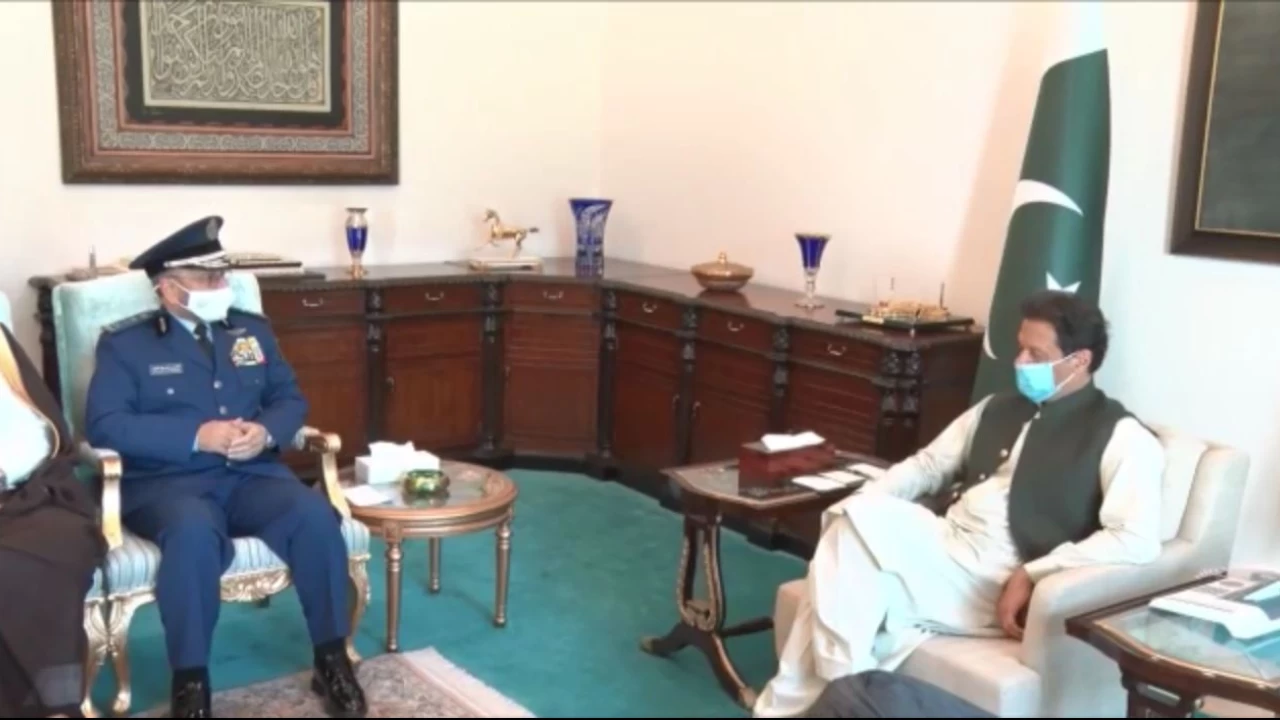 Prime Minister Imran Khan welcomed the delegation and conveyed his warm regards to His Majesty King Salman Bin Abdulaziz Al Saud and His Royal Highness Crown Prince Mohammed bin Salman. He added that the people of Pakistan always accorded special reverence to the Saudi leadership.
Reaffirming the close fraternal ties between the two countries, Prime Minister Imran Khan underscored Pakistan's commitment and support for the sovereignty and territorial integrity of the Kingdom of Saudi Arabia.
During the meeting, views were exchanged on a range of important issues of common interest. The Prime Minister underlined the importance attached by Pakistan to further deepening and broadening mutual cooperation and strengthening people-to-people linkages with the Kingdom. He hoped that the recently established Saudi-Pakistan Supreme Coordination Council (SPSCC) would play a catalytic role in fostering enhanced bilateral cooperation in all fields.
The Prime Minister expressed satisfaction at the robust defence relationship between the two countries and hoped that bilateral defence cooperation will grow further in the years ahead. General Al-Rowailly acknowledged the excellent collaboration and appreciated the professionalism of Pakistan armed forces.
During the meeting, the latest situation in Yemen was also discussed. The Prime Minister expressed Pakistan's support for resolving the conflict in Yemen through dialogue and diplomacy and appreciated Saudi efforts in this regard.
Pakistan and Saudi Arabia have long-standing and historic fraternal relations, rooted deep in common faith, shared history and mutual support. Regular and high-level exchange of visits is a reflection of excellent relations between the two countries.
Taliban pledge to open all schools for girls after March 21
Taliban say they hope to be able to open all schools for girls across the country after late March.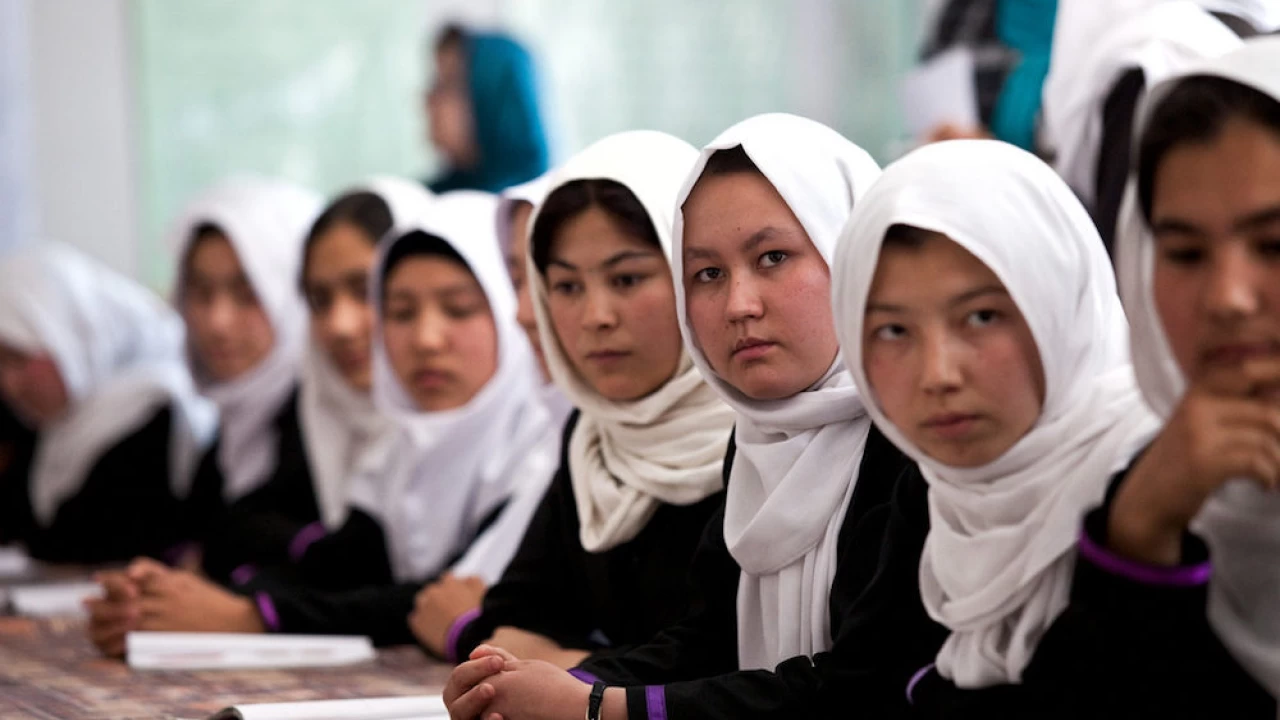 Kabul: Afghanistan s new Taliban rulers say they hope to be able to open all schools for girls across the country after late March, their spokesman told The Associated Press, offering the first timeline for addressing a key demand of the international community.
Since the Taliban takeover in mid-August, girls in most of Afghanistan have not been allowed back to school beyond grade 7. The international community, reluctant to formally recognize a Taliban-run administration, is wary they could impose similar harsh measures as during their previous rule 20 years ago. At the time, women were banned from education, work and public life.
Zabihullah Mujahid, who is also the Taliban s deputy minister of culture and information, said their education departments are looking to open classrooms for all girls and women following the Afghan New Year, which starts on March 21. Afghanistan, like neighbouring Iran, observes the Islamic solar Hijri Shamsi calendar.
Education for girls and women "is a question of capacity," Mujahid said in the interview.
Girls and boys must be completely segregated in schools, he said, adding that the biggest obstacle so far has been finding or building enough dorms, or hostels, where girls could stay while going to school. In heavily populated areas, it is not enough to have separate classrooms for boys and girls — separate school buildings are needed, he said.
"We are not against education," Mujahid stressed, speaking at a Kabul office building with marble floors that once housed Afghan attorney general s offices and which the Taliban have adopted for their culture and information ministry.
The Taliban dictates so far have been erratic, varying from province to province. Girls have not been allowed back to classrooms in state-run schools beyond grade 7, except in about 10 of the country s 34 provinces. In the capital, Kabul, private universities and high schools have continued to operate uninterrupted. Most are small and the classes have always been segregated.
"We are trying to solve these problems by the coming year," so that schools and universities can open, Mujahid said.
The international community has been skeptical of Taliban announcements, saying it will judge them by their actions — even as it scrambles to provide billions of dollars to avert a humanitarian catastrophe that the UN chief this week warned could endanger the lives of millions.
With a breakdown of services and only sporadic electricity in the bitterly cold Afghan winters, most people rely on firewood and coal for heat. Among the hardest hit are some 3 million Afghans who live as refugees within their own country, having fled their homes because of war, drought, poverty or fear of the Taliban.
Earlier this month, the United Nations launched a $5 billion appeal for Afghanistan, the single largest appeal for one country.
Washington has spent $145 billion on reconstruction and development projects in Afghanistan since the 2001 US-led invasion that ousted the Taliban regime. Yet even before the Taliban recaptured the country, the poverty rate was 54 per cent —and a 2018 Gallup poll revealed unprecedented misery among Afghans.
Mujahid appealed for economic cooperation, trade and "stronger diplomatic relations." So far, neither Afghanistan s neighbours nor the United Nations seem ready to grant formal recognition which would help open up the Afghan economy. However, UN Secretary General Antonio Guterres has called for greater economic development, saying it s critical to rapidly inject liquidity into the Afghan economy "and avoid a meltdown that would lead to poverty, hunger and destitution for millions."
The international community has called for a more representative government that includes women as well as ethnic and religious minorities. While all members of the new Taliban Cabinet are men and most are Taliban members, Mujahid said there are exceptions, such as the deputy finance minister and officials in the economics ministry who are holdovers from the previous, US-backed administration.
Mujahid also said 80 per cent of civil servants who have returned to work were employees under the previous administration. Women are working in the health and education sector and at Kabul International Airport in customs and passport control, he added. He did not say if or when women would be allowed to return to work in government ministries.
He also told the AP that most of the new government s revenue will come from customs that the Taliban will collect at border crossings with Iran, Pakistan and the Central Asian nations to the north. Without offering figures, he claimed the Taliban have brought in more revenue in their first four months in power than the previous government in over a year.
He appealed to Afghans who have fled to return to their homeland. Since the takeover, there have been cases of opponents arrested, journalists beaten, rights workers threatened and demonstrations by women dispersed by heavily armed Taliban troops firing in the air.
Mujahid acknowledged incidents of Taliban members harassing Afghan civilians, including humiliating young men and forcibly cutting their hair.
"Such crimes happen, but it is not the policy of our government," he said, adding that those responsible were arrested.
"This is our message. We have no dispute with anyone and we don t want anyone to remain in opposition or away from their country."
SOURCE: AP
Sindh announces pay cuts govt employees for not wearing mask
Sindh government directed authorities to deduct one day's salary of all government officials and employees who do not wear a face mask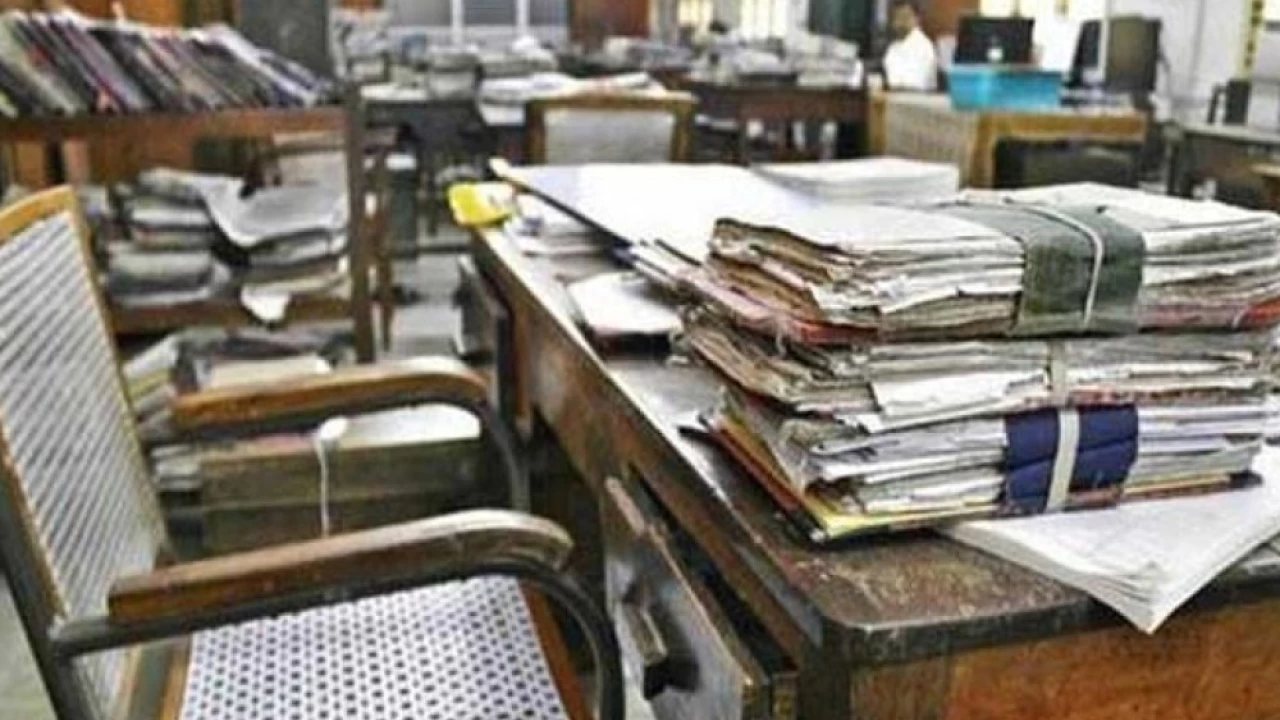 Karachi: The Sindh government has announced to deduct one day salary of all government officials and employees who do not wear a face mask on Sunday.
According to the details, the Sindh government directed authorities to deduct one day's salary of all government officials and employees who do not wear a face mask. The directives have been issued in view of the rising cases of COVID-19 in the province.
A day earlier, a meeting of the provincial coronavirus task force was chaired by Chief Minister Murad Ali Shah at the CM House during which the Shah stated that officials who do not wear masks will face a fine.
It was proposed that one day's wage be deducted from the pay of any government employee who does not wear a mask in the workplace.
Meanwhile, Pakistan witnessed an enormous spike in its daily tally of coronavirus disease (Covid-19) after as many as 4,027 new infections were logged in the last 24 hours, according to morning update by ministry of health.
The country's positivity rate now stands at 7.8% when 4,027 fresh cases were reported. The cumulative tally of the country has now climbed to 1,324,147.
As the fifth wave of COVID-19 intensifies in Pakistan reported 4,027 new coronavirus infections, a new daily record, with authorities linking the spike with the Omicron variant of virus.
According to the latest figures issued by the National Command and Operation Center (NCOC), 3,567 persons were tested positive while 7 died in the past 24 hours— taking Pakistan's COVID death toll to 29,012.
As many as 1,263,584 patients have recovered from the disease.
Punjab
The number of patients swelled to 452,261 in the province with 13,088 causalities.
Sindh
The number of infections has surged to 499,830 in the province, while the death toll has reached 7,694.
Khyber Pakhtunkhwa
The confirmed cases have surged to 182,199 in the province with 5,958 casualties.
Balochistan
There are 33,699 confirmed cases while 367 patients have died from the infection so far.
AJK and Gilgit-Baltistan
There are 34,750 coronavirus cases in the AJK while the death toll has reached 749. On the other hand, there are 10,445 cases in GB with 187 coronavirus deaths.
Islamabad
There are 110,963 cases in the capital city while 969 people have lost their lives.
PML-N asks for 'deal' for four people: Shahbaz Gill
Special assistant claims Shehbaz Sharif will soon find himself behind the bars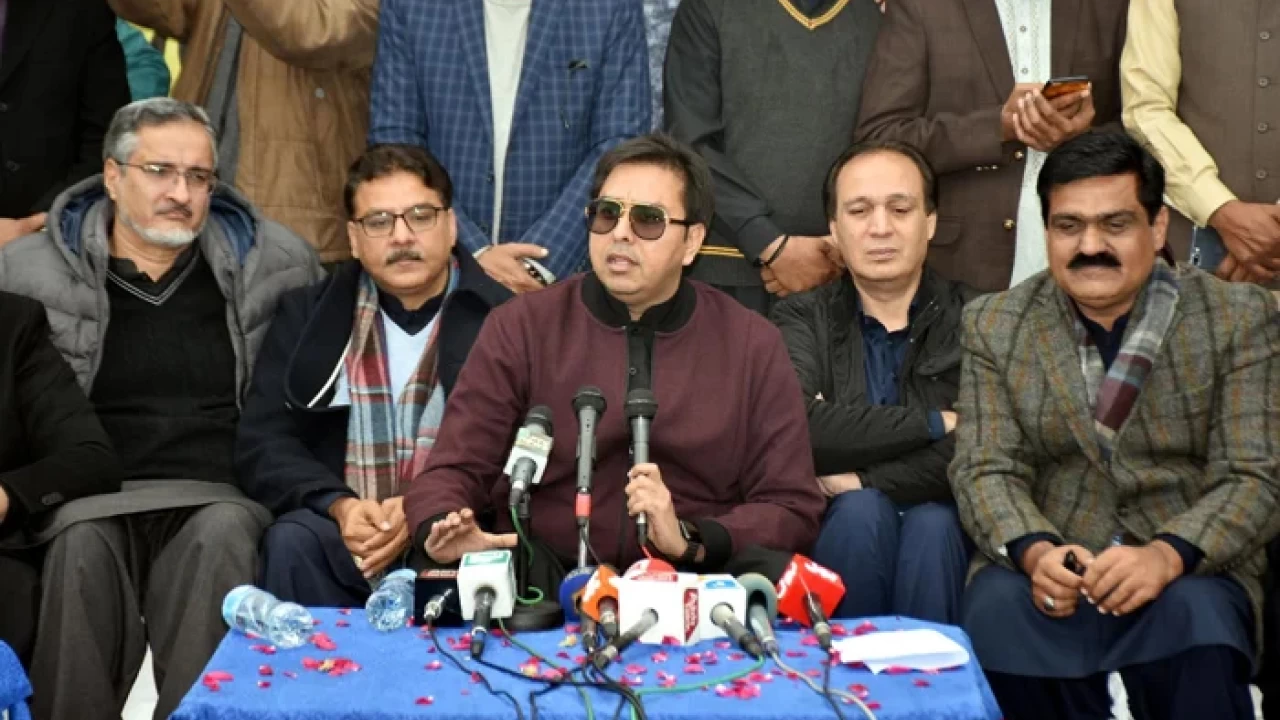 Faisalabad: Special Assistant to PM on Political Communication Shahbaz Gill on Sunday claimed that Opposition Leader in National Assembly and former chief minister Shehbaz Sharif has asked for a deal for four people.
Addressing a press conference in Faisalabad on Sunday, Shahbaz Gill said that the PMLN was demanding that Shehbaz Sharif, his son Hamza Shehbaz Sharif, and Maryam Nawaz be allowed to leave the country. The fourth person, according to Gill, is Nawaz Sharif who is already in London.
Shahbaz Gill also said that the PMLN wants former premier Shahid Khaqan Abbasi to stay in Pakistan and lead the PMLN politics. He said that the government would not give a deal to the Sharifs.
He compared the Sharifs' demand for a deal with deals served at restaurants. "You are confronted by Imran Khan. We won't allow you a boiled potato or a corncob and you are asking for a chicken piece. You won't get a deal … You can only curse and get cursed."
Shahbaz Gill also said that the law would take its due course and Shehbaz Sharif will soon find himself behind the bars. He said Nawaz Sharif will land in jail when he return to Pakistan.
On the other hand, Minister for Information Fawad Chaudhry in a separate media briefing also spoke about the Sharif family, claiming that there is a "race" underway among four leading members.
"When the four big leaders went to meet 'someone', they said that 'Nawaz Sharif did not do right by the country, why don't you consider us?'," the minister claimed further.