Babar reacts on defeat against West Indies
Kingston: Pakistan cricket team captain Babar Azam said that missing catches at a critical stage caused green shirts to lose the first Test against West Indies.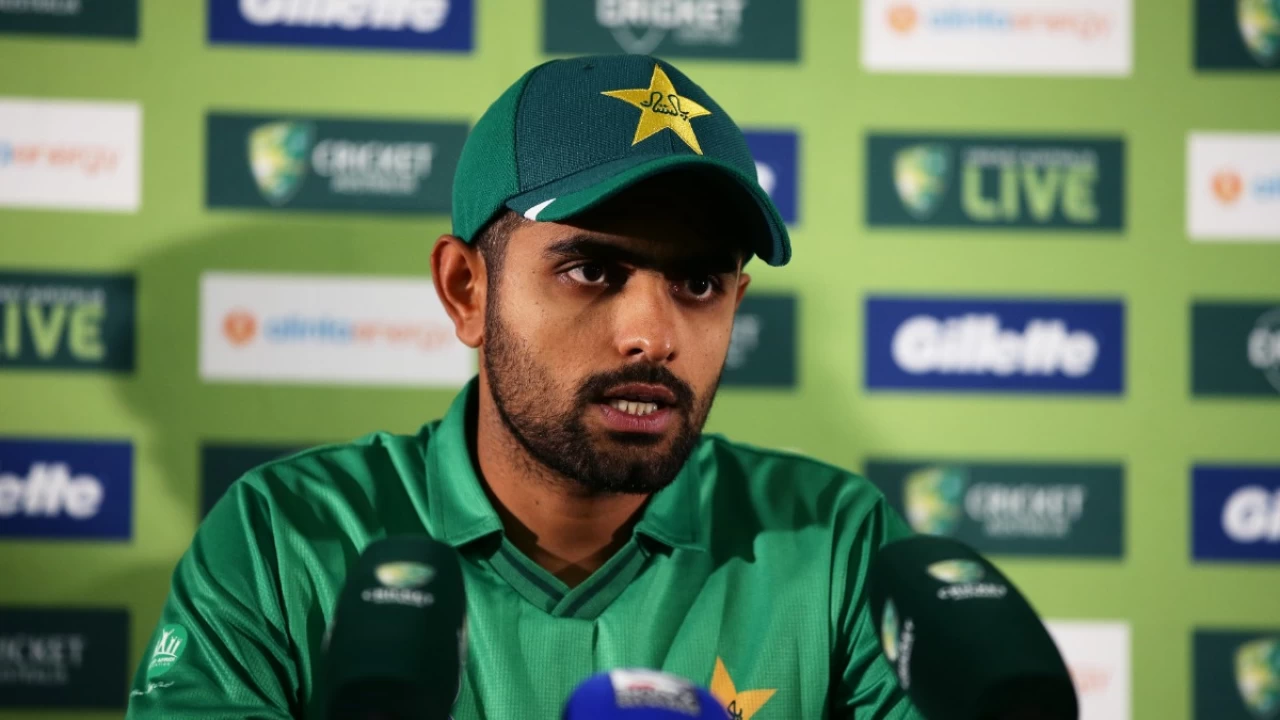 Chasing a 168-run target, the Pakistani Team was defeated by one wicket in the two-match series on Sunday.
In a video released by Pakistan Cricket Board (PCB), the 26-year-old is seen acknowledging the bowlers' performance, explaining the low target.
"This is the beauty of Test cricket," he said. "We put in a good effort with the bat [first innings] and the bowlers then restricted them. Again, in the second innings, we fought with the bat and the bowlers hit back. Our bowlers were really good, especially [Mohammad] Abbas and Shaheen [Afridi]. Had we taken those dropped catches, the result could have been different."
The captain went on and pointed that the batsmen were unable to maintain momentum in both innings.
"In first innings, me and Azhar [Ali] formed a good partnership but we got out," he continued "The same thing happened in the second innings and we were not able to convert good starts into big scores'', he further added.
The second and final Test of the series is expected to start from August 20 at the same venue.
Increase in US rates could 'throw cold water' on global economic recovery: IMF chief
"Higher US interest rates could make it more expensive for countries to service their dollar-denominated debt"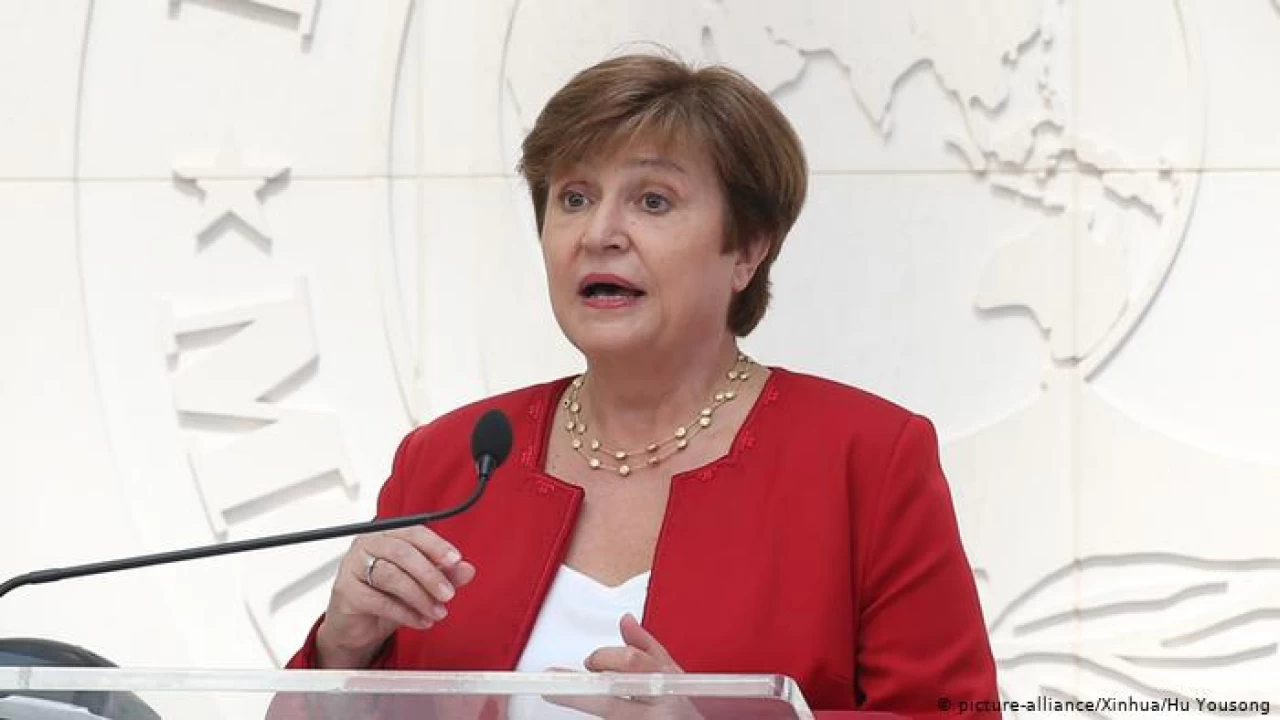 Kristalina Georgieva, managing director of the International Monetary Fund, has said that interest rate hikes by the Federal Reserve could "throw cold water" on already weak economic recoveries in certain countries.
Georgieva, speaking via videoconference at The Davos Agenda virtual event on Friday, said an increase in US rates could have significant implications for countries with higher levels of dollar-denominated debt.
She said it was therefore "hugely important" that the Fed was clearly communicating its policy plans to prevent surprises. Higher US interest rates could make it more expensive for countries to service their dollar-denominated debt.
On a panel moderated by CNBC's Geoff Cutmore, Georgieva said the IMF's message to countries with high levels of dollar-denominated debt was: "Act now. If you can extend maturities, please do it. If you have currency mismatches, now is the moment to address them."
She added that her biggest concern is for low income countries with high levels of this debt, highlighting that two-thirds were now either in "debt distress" or in danger of falling into it — that's twice as many as in 2015.
'Losing some momentum'
The IMF expects the global economic recovery to continue, Georgieva said, but stressed that it was "losing some momentum."
As such, she suggested that a New Year's resolution for policymakers should be "policy flexibility."
"2022 is like navigating an obstacle course," she said, given risks such as rising inflation, the Covid-19 pandemic and high debt levels. The IMF warned in December that global debt hit $226 trillion in 2020 — the largest one-year rise since World War II.
With regards to inflation, Georgieva stressed that the problem is country specific. Prices are rising at startling speeds in a number of countries: euro zone inflation hit a record high of 5% in December, the U.K. inflation rate hit a 30-year high in the same month and the U.S. consumer price index rose at its fastest pace since June 1982.
"That country specificity is what makes 2022, in a way, even more difficult than 2020," Georgieva said.
"In 2020, we had similar policies everywhere because we were fighting the same problem — an economy in standstill. In 2022, conditions in countries are very different, so we cannot anymore have the same policy everywhere, it has to be country specific and that makes our job in 2022 so much more complicated."
SOURCE: CNBC
School sealed in Bani Gala after reported coronavirus cases
Not only the students but some teachers too had tested positive for the coronavirus, prompting the authorities to seal the school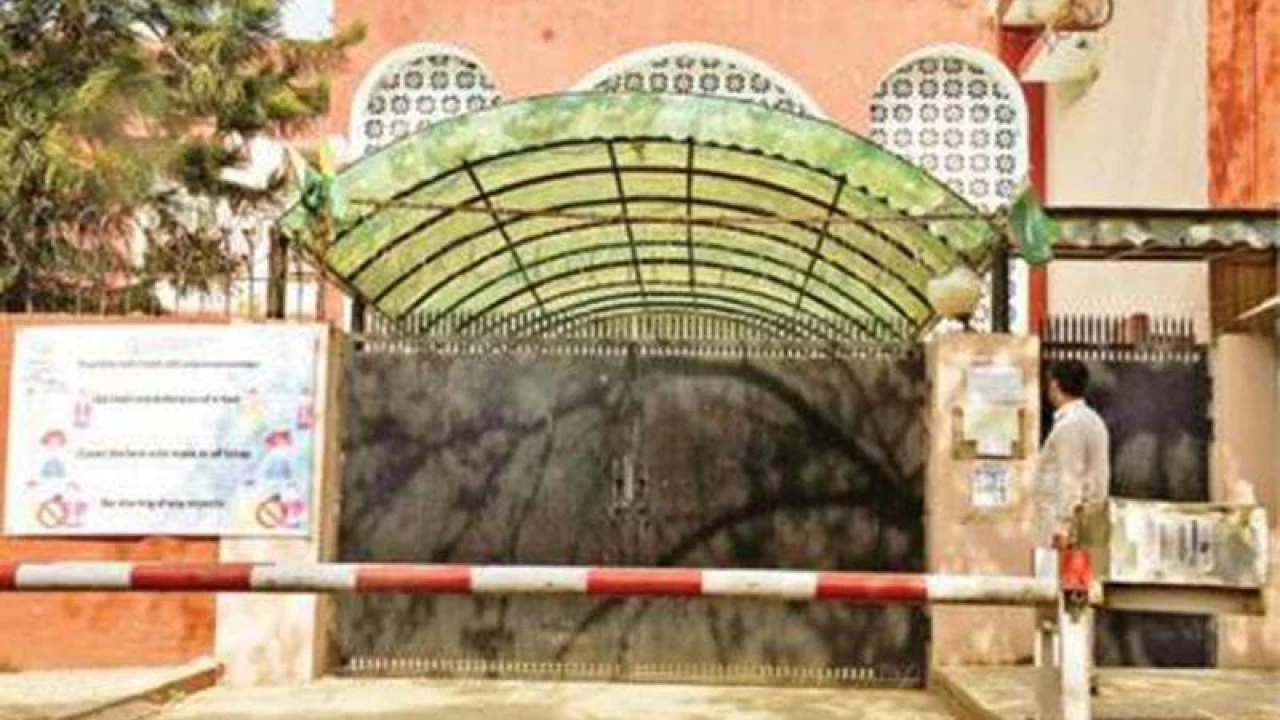 Islamabad: Another school in Islamabad's Bani Gala area was sealed on Friday after reported cases of the coronavirus.
According to reports, not only the students but some teachers too had tested positive for the coronavirus, prompting the authorities to seal the school.
It is pertinent to mention here that 17 educational institutions have been sealed in Islamabad ever since their reopening following drop in the cases of the pandemic.
A day ealriler, following to spike in coroanviurs cases, two more educational institutions had been sealed following the detection of Covid-19 cases in the Islamabad.
According to the reports, overall 20 cases had been reported in a private university's Islamabad campus and three Corona cases in a private school's Soan Garden branch.
In a letter to the deputy commissioner, the district health officer (DHO) Islamabad issued directives to seal the two educational institutions.
Directions have been issued to seal the educational institution till further orders besides initiating a contact tracing and testing.
On the other hand, the National Command and Operations Center (NCOC) has decided to close educational institutions with COVID-19 high positivity for one week.
According to the reports, COVID testing in education institutes was carried out in major Omicron hit cities to ascertain disease spread among students and ensure accurate disease mapping.
Data suggests a strong correlation between vaccination levels and infection rate in various cities. In this regard, the NCOC decided that aggressive testing in education institutes will be conducted for next two weeks especially in high disease prevalence cities.
Following to the COVID-19 cases, education institutions or specific classes with high positivity will be closed for one week. "Provincial Administration in consultation with District Health, Education Authorities and School Administrations to set a threshold of cases for deciding such closures," it added.
The NCOC further decided that the federating units to carry out special vaccination drives in schools to ensure 100 per cent vaccination of students over 12 years of age.
Pakistan wants to establish friendly relation with India
FO says Pakistan is committed to have meaningful, constructive and result-oriented dialogue with India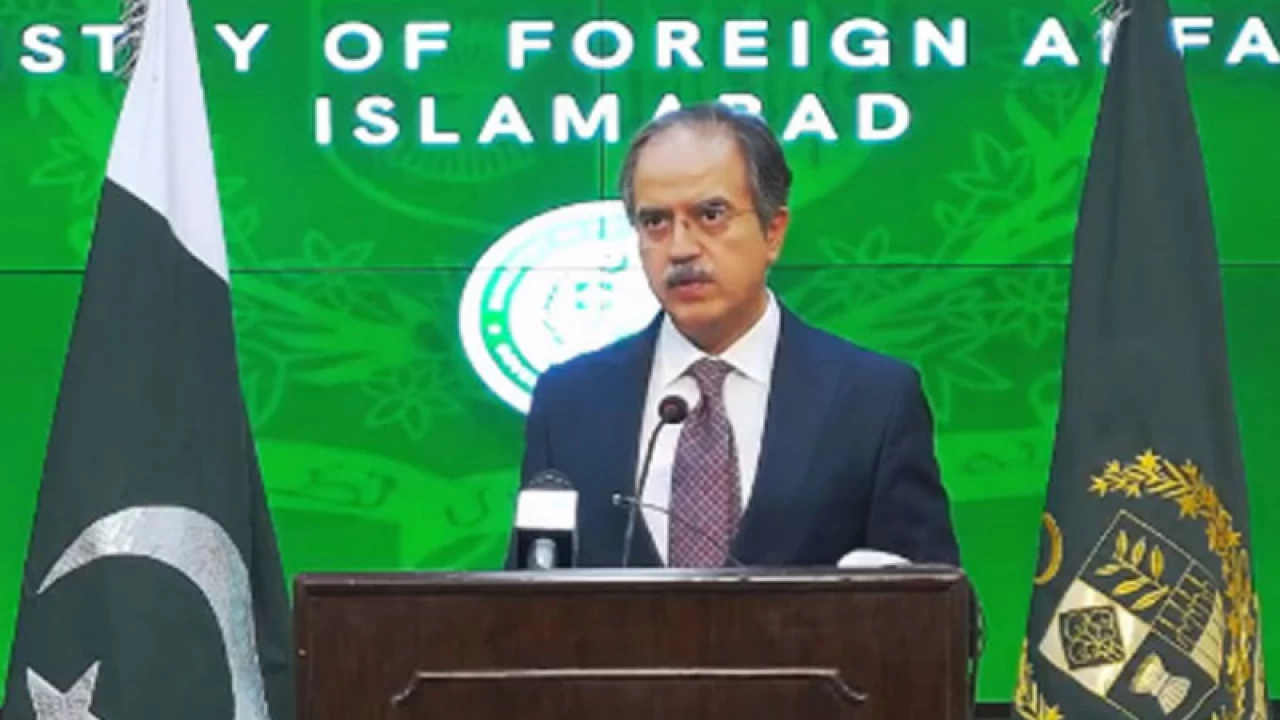 Islamabad: Foreign Office (FO) spokesperson Asim Iftikhar Ahmed has said that Pakistan wants to establish peaceful and friendly relations with all its neighbours including India.
Responding to questions during his weekly press briefing in Islamabad on Friday, the FO spokesperson maintained that Pakistan is committed to have meaningful, constructive and result-oriented dialogue with India, but the onus is on New Delhi to take necessary steps to create an enabling environment.
Talking about Pak-India relations, he said ties are not good since the unilateral and illegal actions taken by the Indian regime on August 5, 2019 in the Indian Illegally Occupied Jammu and Kashmir.
Responding to another question regarding continued oppression by the Indian forces in the held territory, the spokesperson said the international community needs to do more in checking atrocities against the innocent people of Kashmir.
Answering a query regarding return of Pakistani students to China, Asim Iftikhar said Pakistani authorities are taking up this issue with the relevant Chinese quarters so that Pakistani students can go back to China to pursue their education