Single-engine plane makes emergency landing in Ontario field
Ontario: A small single-engine airplane made an emergency landing on a California highway, hitting several cars and lodging part of its wing into an SUV, local media reported.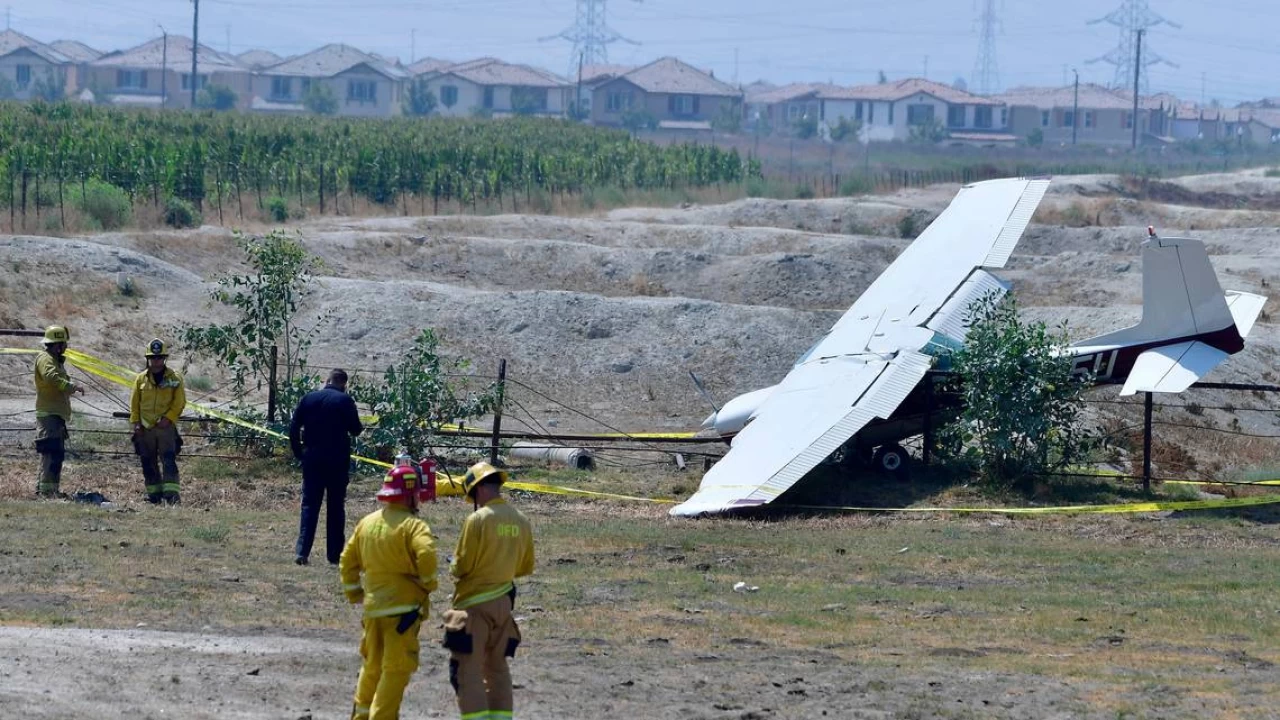 According per details, the small aircraft took off from Montgomery-Gibbs Airport in San Diego before making the emergency landing on Wednesday (August 25).
As per California Highway Patrol (CHP), there were two people inside the plane, and there are no serious injuries to report.
TV news footage from the scene showed the single-engine Cessna stopped with its left wing in the grass near a main road in Ontario, about 40 miles (64 kilometers) east of downtown Los Angeles.
The Ontario Police Department said on Twitter, "No bystanders were hurt and no homes were damaged".
However, the FAA and National Transportation Safety Board will investigate the incident.