PM Imran lures Tajik investors with more facilitation, incentives
Assuring all out facilitation and incentives, Prime Minister Imran Khan Thursday invited the business community of Tajikistan to invest in Pakistan.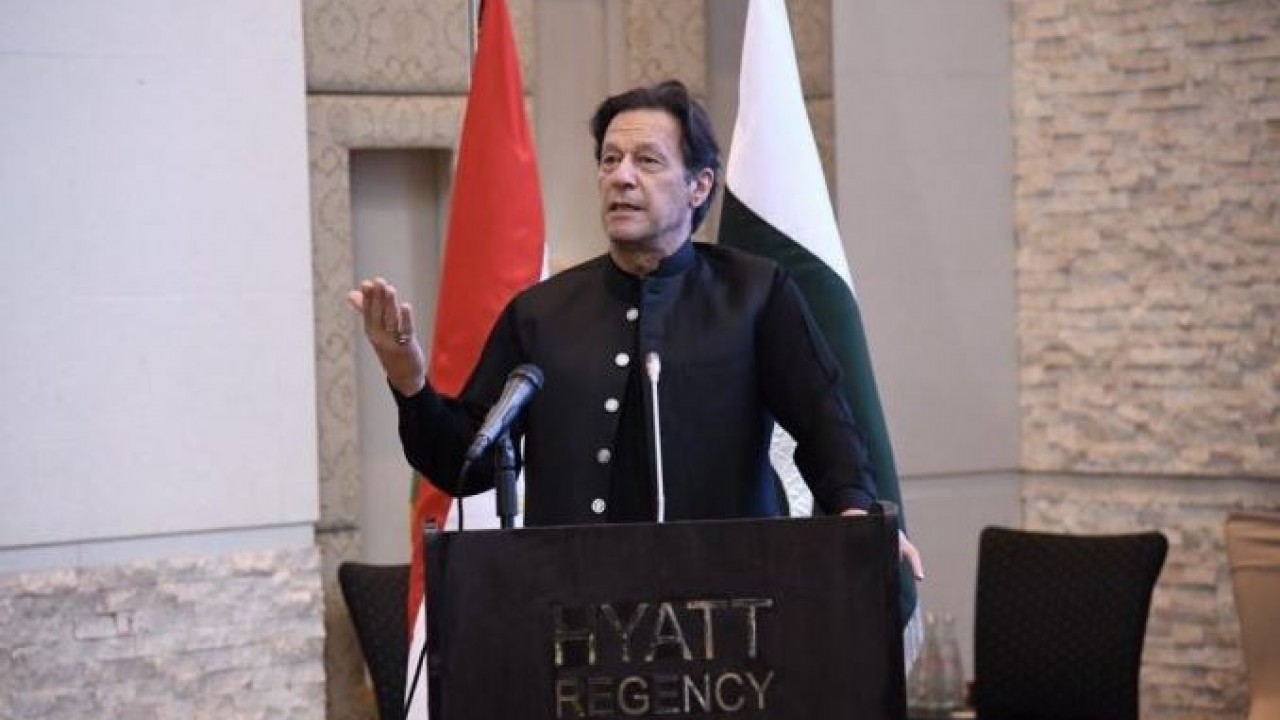 Addressing the Pakistan-Tajikistan Joint Business Forum, the premier said his government was already on the course of incentivizing and facilitating own business sector through different measures.
Pm Imran is currently visiting here on two-day visit mainly to attend the SCO Summit here and is accompanied by high level delegation including the representatives of 67 companies of multiple sectors including textiles, minerals, pharmaceuticals, logistics and others.
The forum was organized by the Ministry of Commerce (MOC) and Trade Development Authority of Pakistan.
A total of 67 companies from Pakistan and more than 150 Tajik companies participated in the event.
A large number of B2B meetings were held among companies representing Textiles, Pharmaceuticals, Leather, fruits and vegetables, processed food, transport and logistics, construction, education, tourism and mining.
As many 15 MoUs were signed for joint ventures and many orders were booked by Pakistani exporters.
The prime minister, who was accompanied by his Commerce Advisor Abdul Razzak Dawood, praised Tajikistan's cheap and clean energy, particularly hydroelectricity, saying "Unfortunately we have very expensive electricity in Pakistan."
The premier said work on the CASA-1000 power transmission line would be expedited so Pakistan too to achieve benefit from clean energy.
He told the Tajik business community Pakistan was a 220 million nation and a huge market for investment and invited them to invest in Pakistan assuring them all out facilitation for benefit of the two countries.
He said the current Pak-Tajik trade was a miniscule and far below than the existing potential and the Tajik investors, as they come to Pakistan, would look how the government was incentivizing the business sector.
Regarding the situation in Afghanistan, the prime minister wished that peace was established in the country after 40 years of conflict. He said peaceful Afghanistan would pave way for regional connectivity.
Imran Khan, said as he was scheduled to meet Tajik President Emomali Rahmon during the visit, they would discuss the ways and would do everything specially for peace between Pashtun and Tajik ethnicities to ensure that there is an inclusive government in the war-torn country.
Pakistan will work together with Tajikistan and other neighbouring countries of Afghanistan to support the process of peace, progress and prosperity, he added.
Later, the prime minister along with his commerce advisor also responded to the questions from both Pakistani and Tajik businessmen.
'Very high risk': WHO warns of likely spread of Covid omicron variant globally
The global health body designated the variant B.1.1.529, which was first spotted in South Africa, as a "variant of concern" on Friday.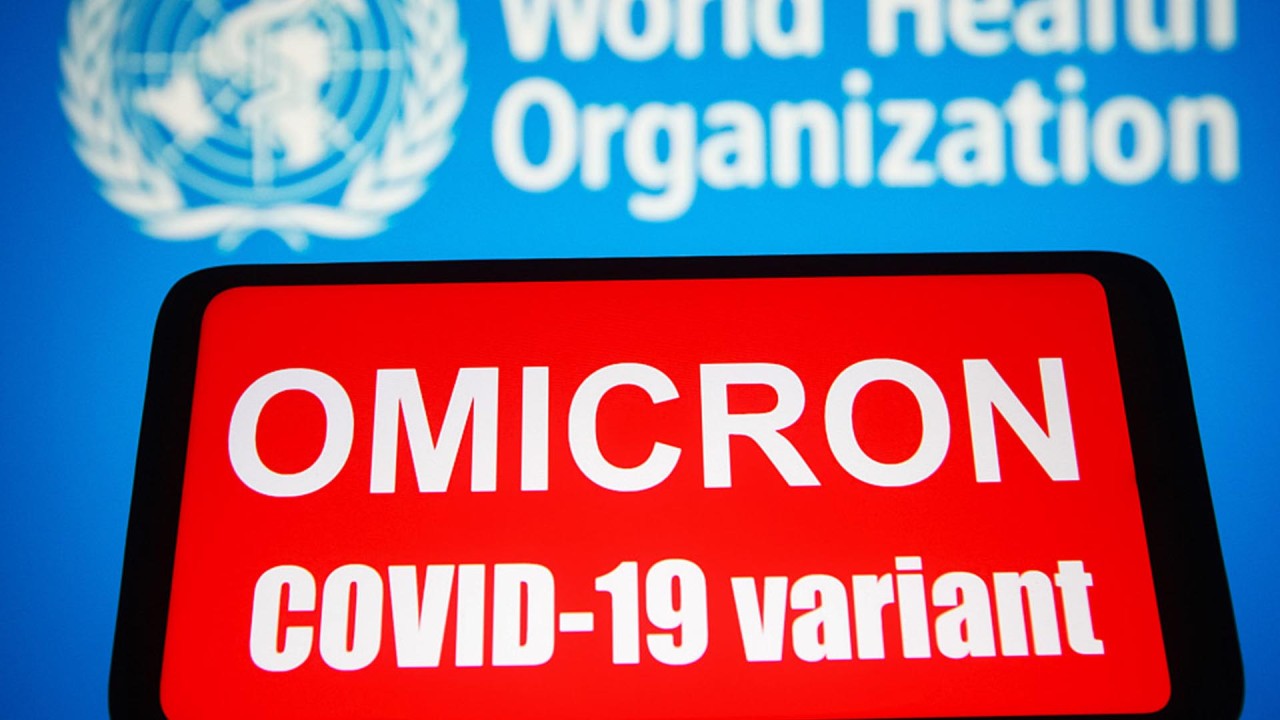 LONDON: The omicron variant of the coronavirus is likely to spread further and poses a "very high" global risk, according to the World Health Organization, which warned Monday surges of Covid infections caused by the variant of concern could have "severe consequences" for some areas.
"Given mutations that may confer immune escape potential and possibly transmissibility advantage, the likelihood of potential further spread of Omicron at the global level is high," the WHO said in its risk assessment on Monday within a technical brief to its 194 member states.
"Depending on these characteristics, there could be future surges of Covid-19, which could have severe consequences, depending on a number of factors including where surges may take place. The overall global risk related to the new VOC [variant of concern] Omicron is assessed as very high," the U.N. health agency said.
The WHO designated the variant B.1.1.529, which was first spotted in South Africa, as a "variant of concern" on Friday.
It said in its report on Monday that it is "a highly divergent variant with a high number of mutations ... some of which are concerning and may be associated with immune escape potential and higher transmissibility."
-- Known unknowns --
However, there are still considerable uncertainties and unknowns regarding this variant, it said, repeating that sentiment Monday.
First of all, experts don't yet know just how transmissible the variant is and whether any increases in infections are related to immune escape, intrinsic increased transmissibility, or both.
Secondly, there is uncertainty over how well vaccines protect against infection, transmission and clinical disease of different degrees of severity, and death. And third of all, there is uncertainty over whether the variant presents with a different severity profile.
The WHO has said it will take weeks to understand how the variant may affect diagnostics, therapeutics and vaccines. Preliminary evidence suggests the strain has an increased risk of reinfection, however.
Early data suggests that the variant is spreading in South Africa more rapidly than previous strains did and that the variant could be starting to trigger a new wave of infections, according to an analysis by the Financial Times.
Covid symptoms linked to omicron have been described as "extremely mild" by the South African doctor who first raised the alarm over the new strain.
Read more: South African doctor who first spotted the omicron Covid variant explains the symptoms
It's very important to remember that, so far, there have only been a small number of cases reported around the world in several southern African countries and a smattering of cases in the U.K., France, Israel, Belgium, the Netherlands, Germany, Italy, Australia, Canada and Hong Kong, but none yet in the US so it could take a while to fully understand what specific symptoms, if any, are attributable to the omicron variant on a wider scale.
It's also too early to tell what degree of health risk the new variant poses at a global level; the international community has already seen several increasingly virulent strains of the coronavirus, first with the "alpha" variant and then the "delta" variant, which is currently the globally dominant strain.
Covid vaccines have greatly helped to reduce severe infection, hospitalization and death, so new variants are closely monitored to assess whether, and how, they might impact the efficacy of vaccines.
-- Mitigation plans --
The WHO urged member states to enhance surveillance and sequencing efforts to better understand variants, including omicron, and to increase community testing to detect if omicron is circulating.
It also called on member states to accelerate Covid vaccinations "as rapidly as possible," especially among high-priority groups.
News of a new variant spooked global markets Friday but European stocks climbed Monday morning. The region has already been battling a sharp surge in infections caused by the delta variant, putting pressure on health services in a number of countries, including Germany and the Netherlands.
The WHO urged countries to put in place mitigation measures to prepare for a possible increase in Covid caseloads "and associated pressure on the health system, ensure mitigation plans are in place to maintain essential health services and necessary health care resources are in place to respond to potential surges."
SOURCE: CNBC
FIFA ready to test semi-automated offside technology at Arab Cup
The technology is based on limb tracking and provides the Video Assistant Referee (VAR) with information before the on-field official takes a final call.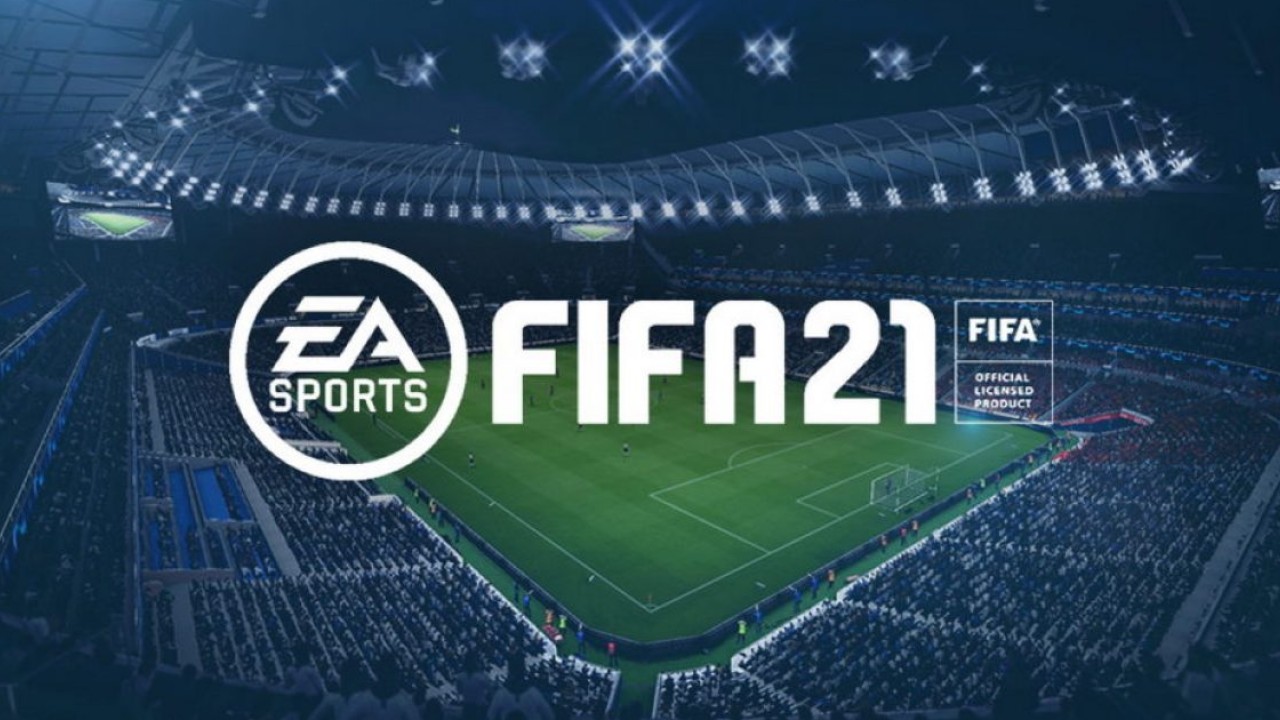 World soccer's governing body FIFA will test its semi-automated offside technology at the Arab Cup 2021 which begins in Qatar on Tuesday, with Chief Refereeing Officer Pierluigi Collina saying the competition represented its most important trial so far.
The technology is based on limb tracking and provides the Video Assistant Referee (VAR) with information before the on-field official takes a final call.
"We'll have a camera setup installed under the roof of each stadium," FIFA's Football Technology and Innovation Director Johannes Holzmueller said in a statement on Monday.
"The limb-tracking data extracted from the video will be sent to the operations rooms and the calculated offside line and detected kick-point is provided to the replay operator in almost real time.
"The replay operator then has the opportunity to show it immediately to the VAR. At the FIFA Arab Cup the assistant VAR at a dedicated offside station can immediately validate and confirm the information."
FIFA's Chief of Global Football Development Arsene Wenger said in April that he hoped the organisation would be ready to implement the technology at next year's World Cup in Qatar.
In March, former Netherlands forward Marco van Basten called on football's lawmakers to consider scrapping the offside rule, saying that the sport would be better off without it.
The game has seen several contentious offside calls since the introduction of the VAR, with growing concern about the time taken and the precision with which offsides are judged.
"Technology is very important and useful in both the pre-match preparation and the decision-making process during matches," Collina said.
"In an offside incident, the decision is made after having analysed not only the players' position but also their involvement in the move.
"Technology – today or tomorrow – can draw a line but the assessment of an interference with play or with an opponent remains in the referee's hands."
SOURCE: REUTERS
Twitter Chief Technology Officer Agrawal to replace Dorsey as CEO
Dorsey is stepping down as chief of the social media company.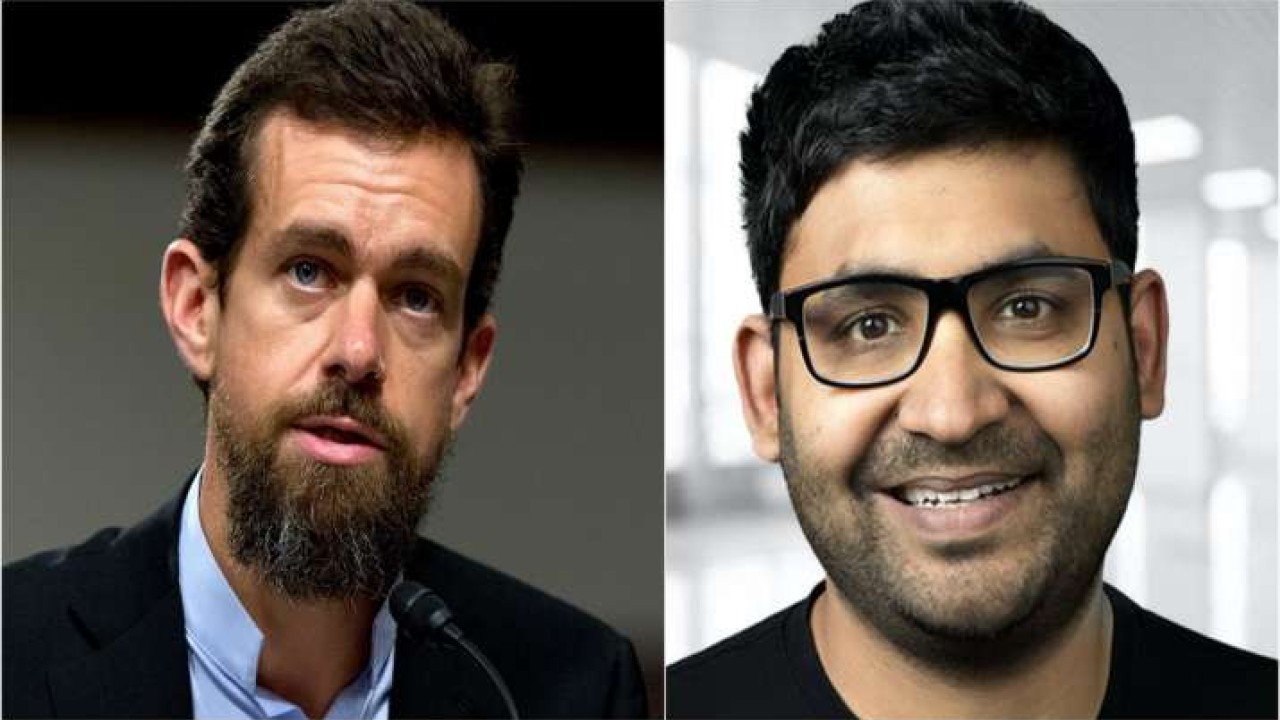 Twitter CEO Jack Dorsey is stepping down as chief of the social media company, effective immediately. Parag Agrawal, Twitter's chief technology officer, will take over the helm, the company said Monday.
Shares of Twitter were down about half a percent before noon on Monday.
Dorsey, 45, was serving as both the CEO of Twitter and Square, his digital payments company. Dorsey will remain a member of the board until his term expires at the 2022 meeting of stockholders, the company said. Salesforce President and COO Bret Taylor will become the chairman of the board, succeeding Patrick Pichette, a former Google executive, who will remain on the board as chair of the audit committee.
"I've decided to leave Twitter because I believe the company is ready to move on from its founders," Dorsey said in a statement, though he didn't provide any additional detail on why he decided to resign.
Agrawal will have to meet Twitter's aggressive internal goals. The company said earlier this year it aims to have 315 million monetizable daily active users by the end of 2023 and to at least double its annual revenue in that year.
Agrawal, who's served as CTO since 2017, has been with Twitter for more than a decade. He had been in charge of strategy involving artificial intelligence and machine learning and he led projects to make tweets in users' timelines more relevant to them.
Agrawal was also previously tasked with finding a leader for Project Bluesky, a research project Twitter launched to establish open and decentralized standards for social media platforms. Dorsey had previously said Bluesky will help social media companies collaborate on how posts are promoted to users and will give users more control over the content they see. Bluesky could also make it easier for the social networks to enforce restrictions against hate speech and other abuse, essentially helping them share the load at a lower cost.
Agrawal held research internships at AT&T, Microsoft and Yahoo prior to joining Twitter.
Dorsey said in an email he published on Twitter that Agrawal has been his choice to lead the company "for some time given how deeply he understands the company and its needs."
Dorsey was nearly ousted last year when Twitter stakeholder Elliott Management had sought to replace him. Elliott Management founder and billionaire investor Paul Singer had wondered whether Dorsey should run both of the public companies. Singer called for Dorsey to step down as CEO of one of them before the investment firm reached a deal with Twitter's management.
Dorsey, who co-founded the social media giant in 2006, served as CEO until 2008 before being pushed out of the role. He returned to lead Twitter in 2015 after former CEO Dick Costolo stepped down.
Shares have jumped 85% since Dorsey took over as CEO on Oct 5. 2015. Square stock has surged 1,566% since its initial public offering on Nov. 19, 2015.
SOURCE: CNBC