'Inflation will remain higher in G20 economies for two years'
A leading global agency has forecast that prices in the G20 countries will grow faster than pre-pandemic for at least two years.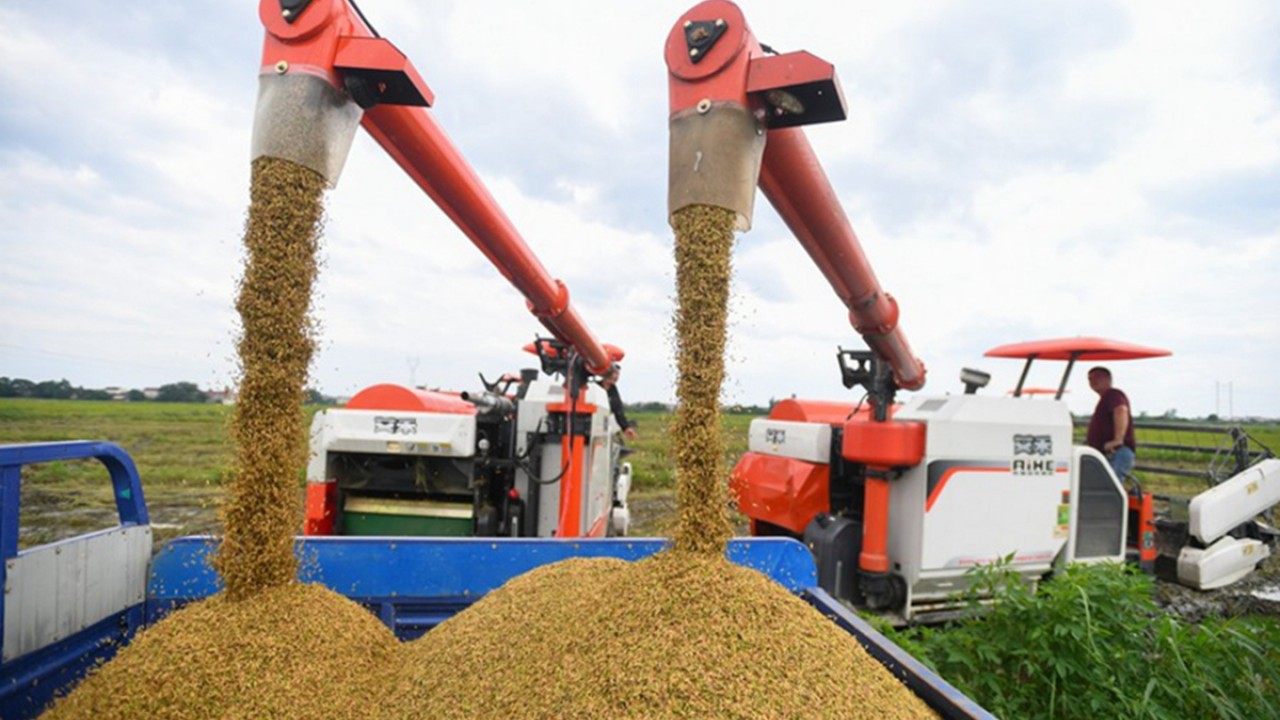 Higher commodity prices and shipping costs are pushing up inflation, Paris-based policy forum the OECD said.
The UK is expected to have inflation running at about 3% at the end of 2022, the highest rate of the advanced economies, the OECD said.
By contrast, inflation is expected to fall in the US, France, and Germany.
Inflation has picked up around the world due to higher costs of raw materials, constraints on the supply of goods, stronger consumer demand as economies reopen, and prices bouncing back from drops during the pandemic in some sectors, it said.
A sharp rebound in consumer demand coupled with supply disruptions and depleted stores of goods have pushed up prices and shipping costs around the world.
Persistent supply shortages could lead to a longer period of higher inflation, the OECD said.
The OECD expects the rate of inflation in the G20 to moderate from 4.5% at the end of 2021 to 3.5% by the end of 2022.
However, the OECD said that "sizeable uncertainty remains" about this forecast.
"Faster progress in vaccine deployment, or a sharper rundown of household savings would enhance demand and lower unemployment but also potentially push up near-term inflationary pressures," it said in a report.
"Slow progress in vaccine rollout and the continued spread of new virus mutations would result in a weaker recovery and larger job losses."
Some economists have said the UK inflation rate will drop as inflationary pressures ease, but others have said massive amounts of government borrowing and spending could lead to high levels in inflation.
SOURCE: BBC NEWS
Flooding overtakes city of Sumas in Washington
In Sumas, officials used the flood siren at around 9 am and urged people to shelter in place as water bypassed the Cherry Street Bridge and then spread through town.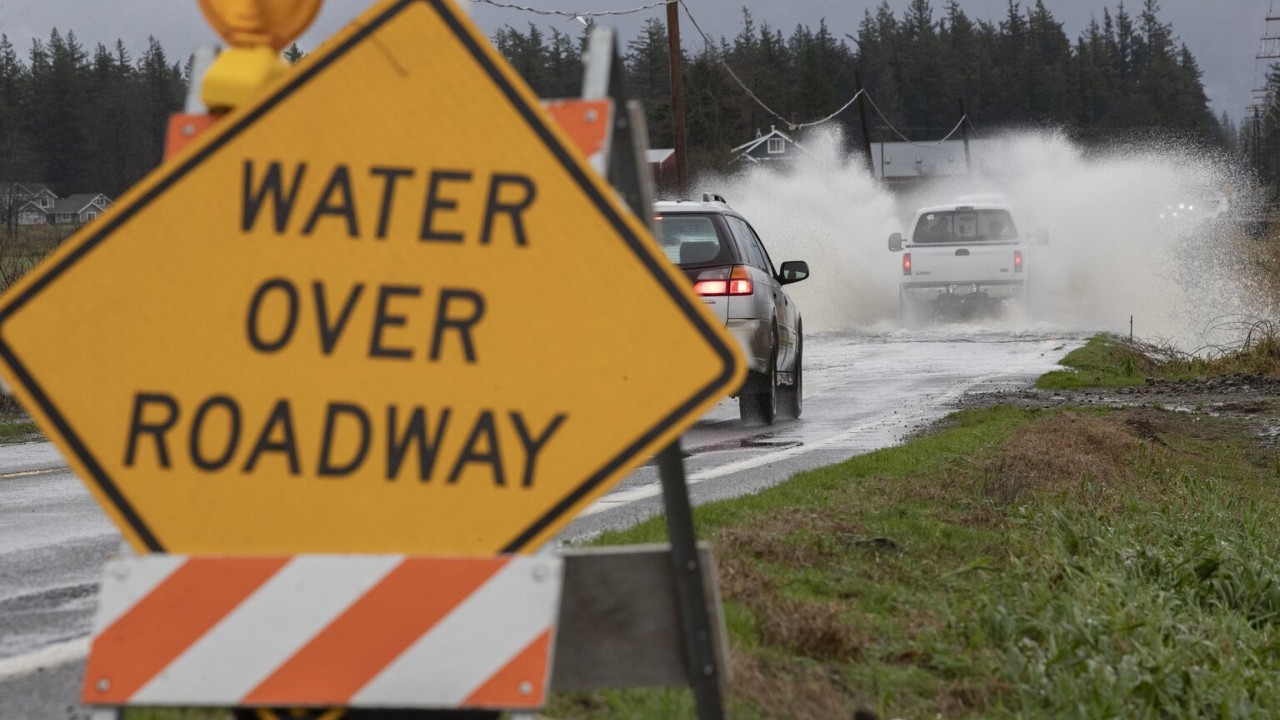 Heavy rainfall and gusts brought flooding and power outages to parts of northwest Washington, forcing residents to evacuate while most roads in and out of the city were closed.
The rainfall caused the Nooksack River to spill beyond its banks in Washington on November 29,
In an emergency alert Sunday afternoon, Skagit County officials said that the river levels weren't expected to produce widespread flooding, but saturated soil increases the risk of landslides.
Following the alert, the Washington National Guard arrived in Everson late Saturday to fill and distribute sandbags to residents to prepare for flooding.
People in the small communities of Sumas and Everson in northwest Washington had been asked to evacuate voluntarily Saturday night.
Both towns near the Canadian border previously saw hundreds evacuated and severe flooding from days of rain that caused an estimated $50 million in damage to Whatcom County.
Over 1,600 homes were without power in the Puget Sound region Sunday, with the largest outage affecting Rockport in Skagit County. In the meantime, where 861 homes lost power because trees impacted power lines, according to Puget Sound Energy.
On Monday afternoon, Sumas officials said there was a lot of water around town, but the water level had started to slowly drop.
Bellingham city officials said rainwater exceeded pumping capacity at times on Sunday resulting in an overflow that discharged about 9 million gallons of sewage water into Bellingham Bay.
Many local roads in the area and around Bellingham were closed Sunday and Monday because of water over the roadway.
Moreover, a landslide on Sunday blocked part of northbound Interstate 5 south of Bellingham and officials said an increased threat of landslides will remain for several days.
ULaw, ICMAP ink partnership agreement for academic opportunities
The University of Law signs Partnership Agreement with the Institute of Cost and Management Accountants of Pakistan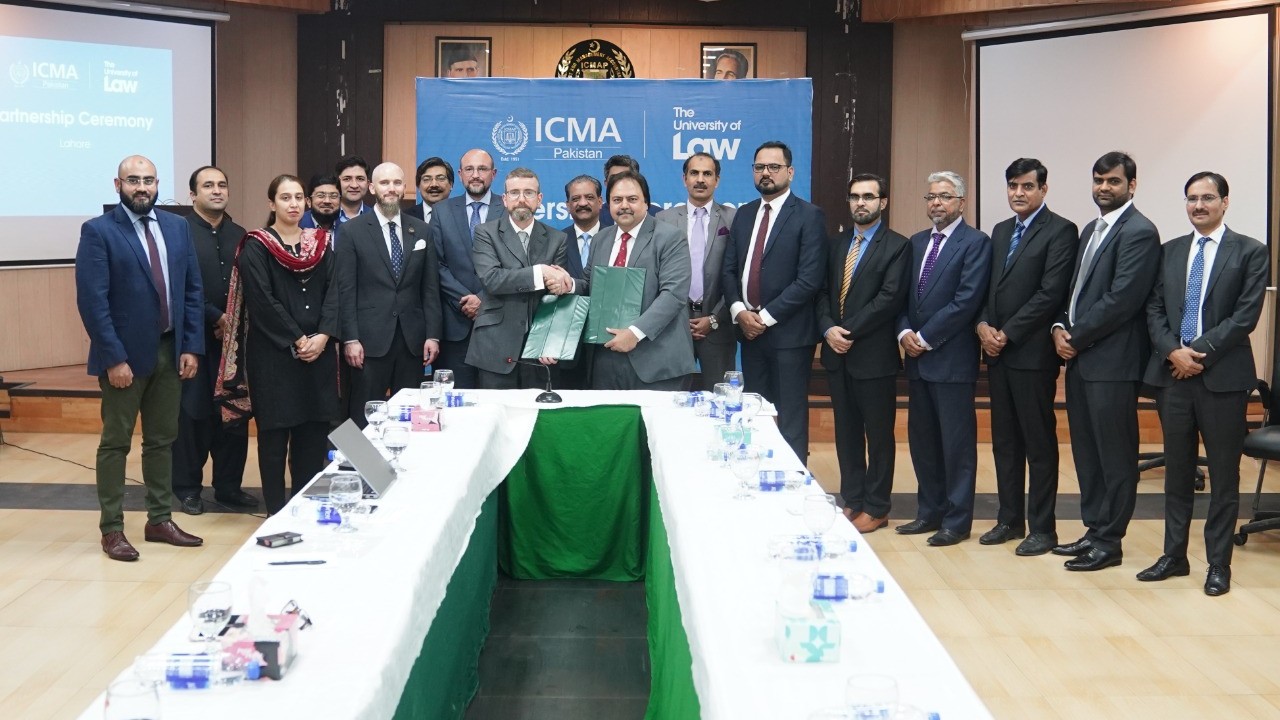 Lahore: The University of Law (ULaw) and Institute of Cost and Management Accountants of Pakistan (ICMA Pakistan) on Monday signed a partnership agreement to provide academic options to the members of ICMA Pakistan to study masters degrees awarded by ULaw.
A ceremony was held at ICMA Lahore Office where the agreement was signed and attended by senior officials from both organisations.
As a result of this agreement, ICMA Pakistan's Associates and Members will be given access to highly specialised masters degrees in Global Accounting and Financial Management at The University of Law at preferential rates.
Students will be able to study these qualifications online whilst pursuing their employment or at one of the 12 teaching locations in the UK and Germany.
Addressing the ceremony, Professor Crisp said: "We are excited about this collaboration in Pakistan. ICMA Pakistan is an organisation of great importance and its members play a pivotal role in the economic development of Pakistan. The University of Law Business School will not just support this agreement but also work closely with ICMA Pakistan to support the employability agenda"
Zia Ul Mustafa Awan speaking on the occasionb said: "This is our first academic partnership with a top tier University in Great Britain. This partnership is a testament of great work my team is doing to elevate not just the finance profession and ICMA Pakistan but also the profile of our beloved country. "
Present at this event were Professor Peter Crisp, Deputy Vice Chancellor Law, Zia Ul Mustafa Awan, President ICMA Pakistan; Dr Andres Perez, Director Business School, The University of Law; Faisal Azeem, Managing Director - Pakistan, Global University Systems; Kelvin Jones, Director of International, Global University Systems; Sabahat Khan, Chief Operating Officer - Pakistan, Global University Systems and Aamir Ejaz Khan, Executive Director, ICMA Pakistan and senior members of ICMA Pakistan Council.
Messi wins Ballon d'Or for seventh time
Argentine football great Lionel Messi defeated Robert Lewandowski of Polish (Bayern Munich Club) and Georginho (Chelsea) of Italy for this annual award for the best player in the world of football.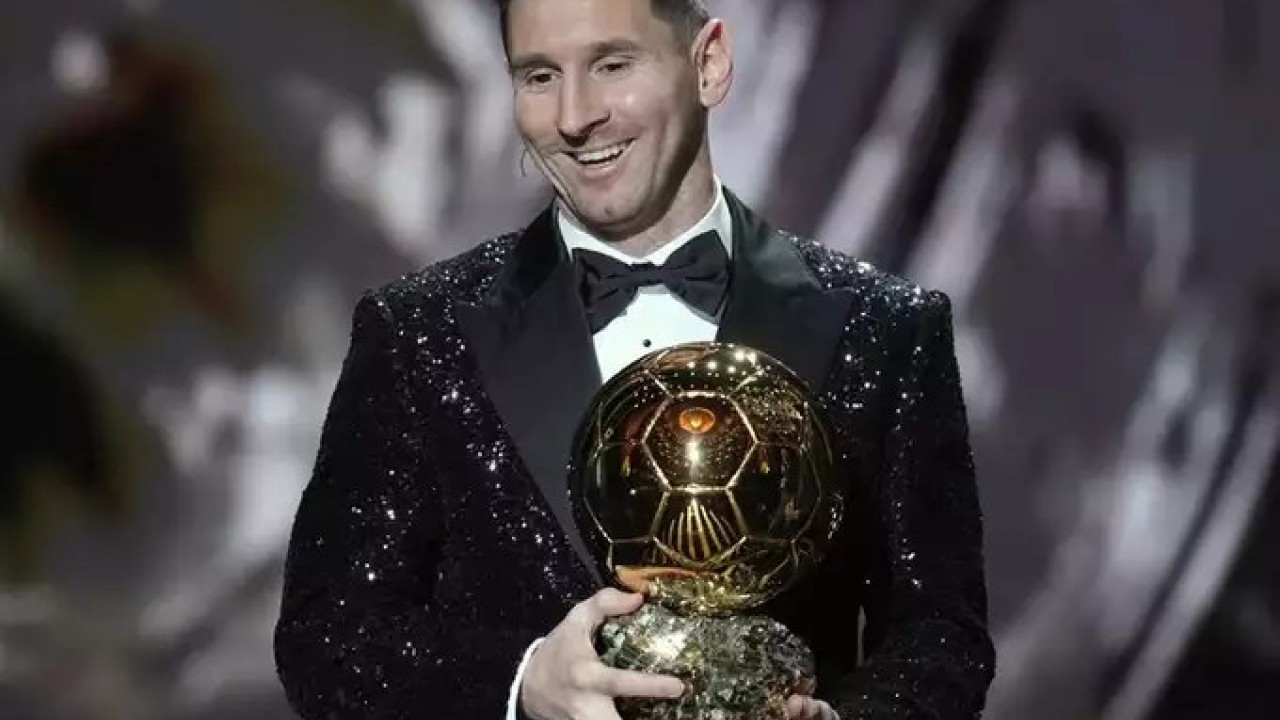 Paris: Argentina and Paris Saint-Germain forward Lionel Messi has created history as he won the Ballon d'Or award for a record-extending seventh time late on Monday night.
Argentine football great Lionel Messi defeated Robert Lewandowski of Polish (Bayern Munich Club) and Georginho (Chelsea) of Italy for this annual award for the best player in the world of football.
By winning the award, Messi has gone several miles ahead of Portugal's star striker Cristiano Ronaldo in terms of winning the most Ballons d'Or.
The 34-year-old Messi now has 7 awards to his name, while 36-year-old Ronaldo has won this honor 5 times.
Besides this, the star footballer claimed a maiden Copa America title with his country this year and was top scorer in La Liga for the 2020-21 season with 30 goals.
Messi ​​won the Best Player of the Year award for the first time in 2009. He won this title in 2009, 2010, 2011, 2012, 2015, 2019 and now in 2021.
Messi joined PSG on a free transfer from Barcelona during the off-season and collected 613 points to finish ahead of Lewandowski (580) and Chelsea's Italy midfielder Jorginho (460) at a star-studded ceremony in Paris.
For the unversed, Messi and Ronaldo have won this award a total of 12 times since 2008. Thus, both players are dominating the world of football.
Awarded by France Football magazine, the Ballon d'Or has been awarded since 1956.