Interpol contacted to help probe fake threatening email linking NZ tour: Fawad
Islamabad: Federal Minister for Information and Broadcasting Chaudhry Fawad Hussian disclosed on Wednesday that Interpol had been requested to assist Pakistan in probe against the threatening email generated from a secure service Proton mail.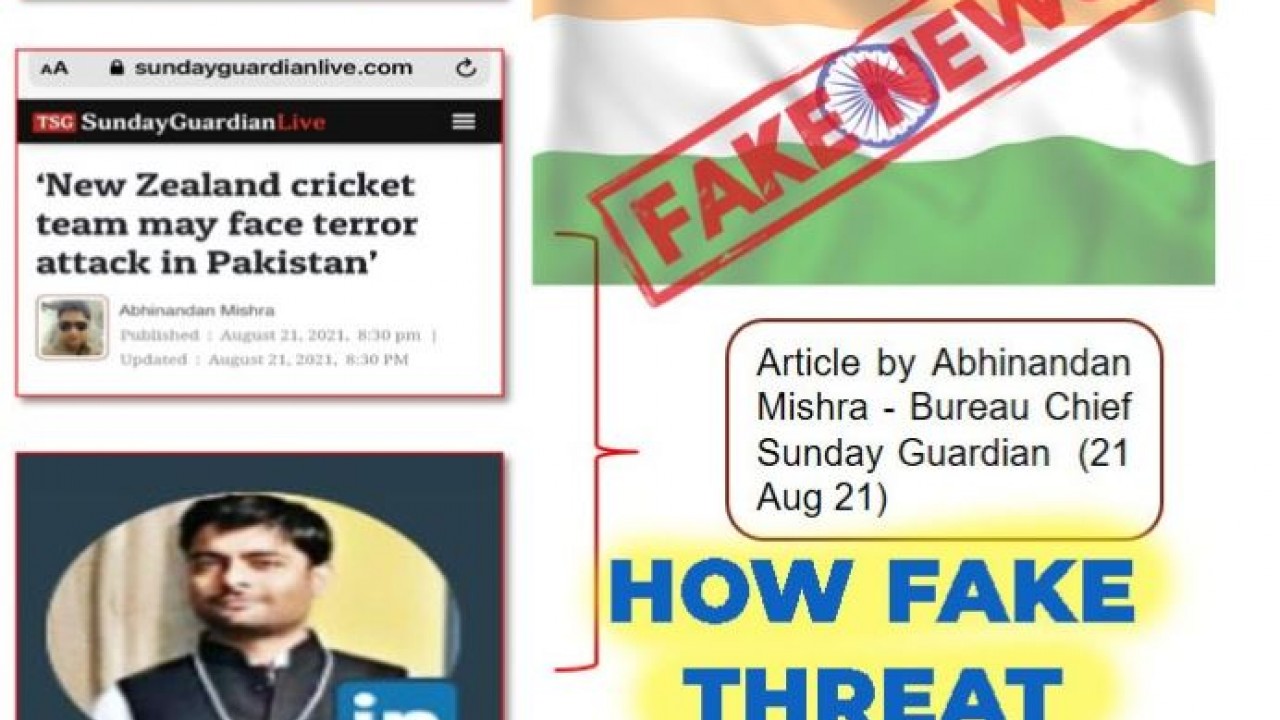 The minister exposed the Indian propaganda against Pak-NZ cricket series during a press confernece in the federal capital.
He said Indian newspaper Sunday Guardian, Bureau Chief Abhinandan Mishra wrote an article claiming that the New Zealand cricket team might face a terrorist attack in Pakistan. The article was based on the fake post of Ehsan Ullah Ehsan.
Mishra was also found in contact with former Afghan Vice President Amrullah Saleh, he said.
He said that projection of threat by publication of an article by the Bureau Chief of a reputed Indian paper based on a fake social media post suggested an orchestrated campaign to scuttle the tour.
Fawad said that on August 24, Martin Guptill's wife received a threat email from email ID : tehreekelabaik@protonmail.com, threatening to kill Martin Guptill while on tour. The email ID was not associated with any SMN.
Interestingly the said email account was generated at 01:05 am, on Aug 24 and emailed on the same day at 11:59 am, he pointed out. It was obvious that the email was generated purposefully as no other activity was found from the same email.
He said that despite all these tactics, New Zealand tour was not cancelled and its team arrived in Pakistan on September 11 and 12 in two chartered flights. The team attended practice sessions at Rawalpindi Cricket Stadium on September 13 and 14 from 4:30 to 7:30 pm and no threat alert was reported.
Both the teams again carried out practice in the evening on September 16. He said on September 17, NZ team/ government expressed concern over the reported credible threat and cancelled the tour unilaterally without sharing the details of the threat.
He said that on September 18, 2021, Interpol Wellington informed Interpol Islamabad about receipt of a threat email to New Zealand Police from hamzaafridi7899@gmail.com at 06:25 am (NZ time), requesting further probe.
He said that New Zealand police received a threat email at 06:25 am on Sep 18, according to Pakistan Standard Time 23:25 (11:25 pm on Sep 17).
Fawad said Email hamzaafridi7899@gmail.com was generated at 18:10 hrs, Sep 17 (UTC); 2310 hrs/ 11:10pm (PST).
Fawad said email was sent 15 minutes after the ID was created and it was generated for a specific purpose.
The minister said email was sent from an associated device in India using VPN showing IP address/ location of Singapore.
The device RMX 1971 (Realme) used thirteen email IDs; except Hamza Afridi all other 12 email IDs have Indian/ Hindi names. Apparently, Hamza Afridi was purposefully used to malign Pakistan which hints at involvement of Indian agencies.
He said that that the subject mobile phone was launched in August 2019 in India and Reliance Jio mobile SIM was registered on this mobile phone on September 25, 2019 indicating single user.
He said that social media co-relation and exploitation revealed that the possible user of this email ID is an Indian Omparkash Mishra from Mumbai.
He said that timing and text of the threat email suggest that this threat was not the reason for cancellation of the tour but was issued just after the cancellation to malign Pakistan and substantiate the security concerns of New Zealand and other touring countries.
He said that Abhinandan Mishra wrote another column on Sept 18 titled "Threat of Kabul Airport-like attack led NZ to cancel Pak tour".
Fawad said that involvement of Indian media and Intelligence Agencies in a systematic campaign to malign Pakistan based on a concocted/ orchestrated social media campaign indicate mala fide intent.
He said that FIA would contact Interpol/ Proton mail for provision of detail out tehreekelabaik@protonmail.com. He said Pakistan was sure that the same agencies were behind this email ID which had sent the threat mail form Hamza Afridi account.
He said that FIA was in contact with Interpol to provide further details of email IDs and Pakistan would also request other cricket teams to share security related concerns, if any.
He said that the Indian Disinformation campaign based on false threat alert led to unilateral cancelation of tour by New Zealand.
This, he said, was a very serious trend and ICC must take notice of these nefarious and malicious acts of Indian nationals, otherwise it will adversely impact the "Gentleman's Game" for many years to come.
He said that Pakistan has learnt that a similar threat has been sent to West Indies cricket board from another concocted email ID ehshanullahehshan@protonmail.com. We are in the process of investigating, however, it is interesting to note that nobody in knowledge of Urdu can spell "ehsan" as "ehshan". This spelling mistake in the ID reflected concocted involvement of Indian hands.
He said that during Shanghai Cooperation Organisation (SCO) summit the information reached there at a time when PM Imran Khan was to make his speech.
He said that after the speech, the prime minister was informed about the New Zealand's decision to abandon the tour. He was requested by Chairman Pakistan Cricket Board (PCB) Rameez Raja to call his New Zealand counterpart to assure her about security of its players. Prime Minister told the New Zealand's Prime Minister that cancellation of the tour would result in people's frustration and anger.
But she insisted that she had critical information about the plot to attack New Zealand cricketers.
He said that British High Commissioner has categorically stated that no change in green advisory for Pakistan has been made. Fawad said that if the government had no objection, the England Cricket Board had no right to cancel the tour. Reference to fatigue factor was a frivolous plea by the England and Wales Cricket Board (ECB).
Fawad said PCB chairman Rameez Raja, foreign ministry and interior ministry would take up the issue at all concerned forums.
Messi wins Ballon d'Or for seventh time
Argentine football great Lionel Messi defeated Robert Lewandowski of Polish (Bayern Munich Club) and Georginho (Chelsea) of Italy for this annual award for the best player in the world of football.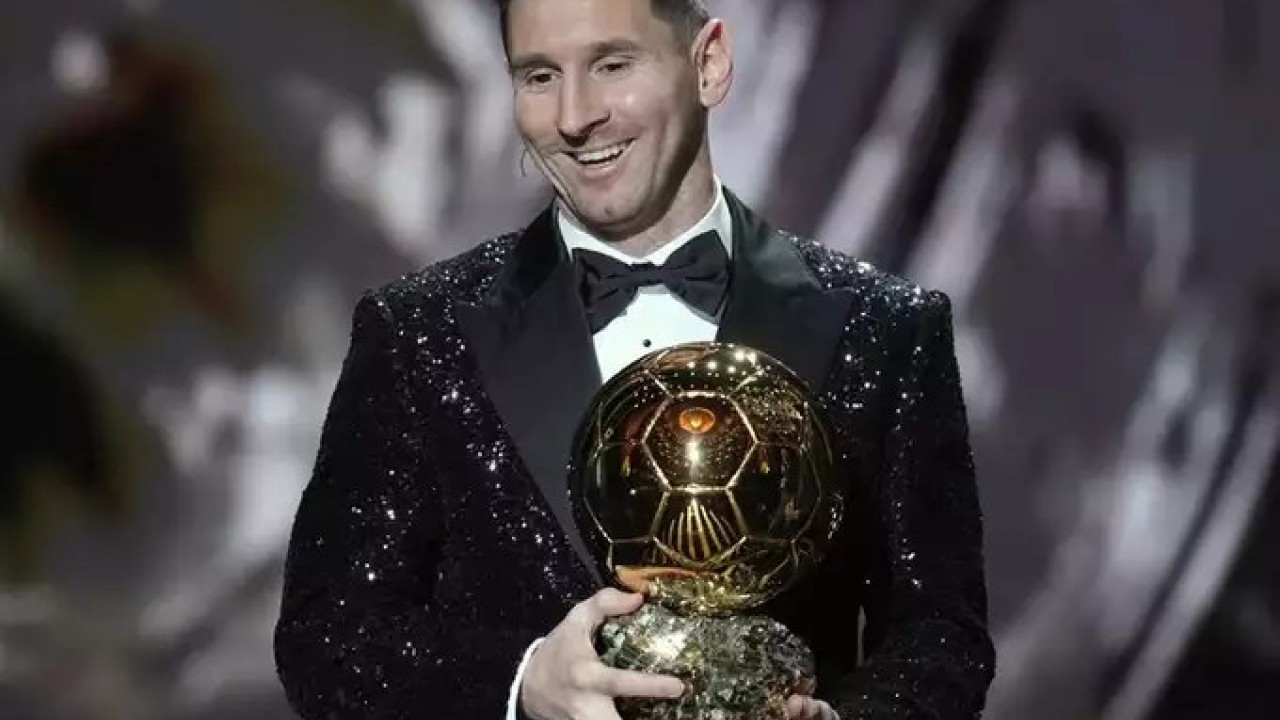 Paris: Argentina and Paris Saint-Germain forward Lionel Messi has created history as he won the Ballon d'Or award for a record-extending seventh time late on Monday night.
Argentine football great Lionel Messi defeated Robert Lewandowski of Polish (Bayern Munich Club) and Georginho (Chelsea) of Italy for this annual award for the best player in the world of football.
By winning the award, Messi has gone several miles ahead of Portugal's star striker Cristiano Ronaldo in terms of winning the most Ballons d'Or.
The 34-year-old Messi now has 7 awards to his name, while 36-year-old Ronaldo has won this honor 5 times.
Besides this, the star footballer claimed a maiden Copa America title with his country this year and was top scorer in La Liga for the 2020-21 season with 30 goals.
Messi ​​won the Best Player of the Year award for the first time in 2009. He won this title in 2009, 2010, 2011, 2012, 2015, 2019 and now in 2021.
Messi joined PSG on a free transfer from Barcelona during the off-season and collected 613 points to finish ahead of Lewandowski (580) and Chelsea's Italy midfielder Jorginho (460) at a star-studded ceremony in Paris.
For the unversed, Messi and Ronaldo have won this award a total of 12 times since 2008. Thus, both players are dominating the world of football.
Awarded by France Football magazine, the Ballon d'Or has been awarded since 1956.
Bitcoin, other cryptos surge after sharp sell-off
The price of bitcoin climbed back above $58,000, rising 8.6% in 24 hours to $58,607.75, according to Coin Metrics data.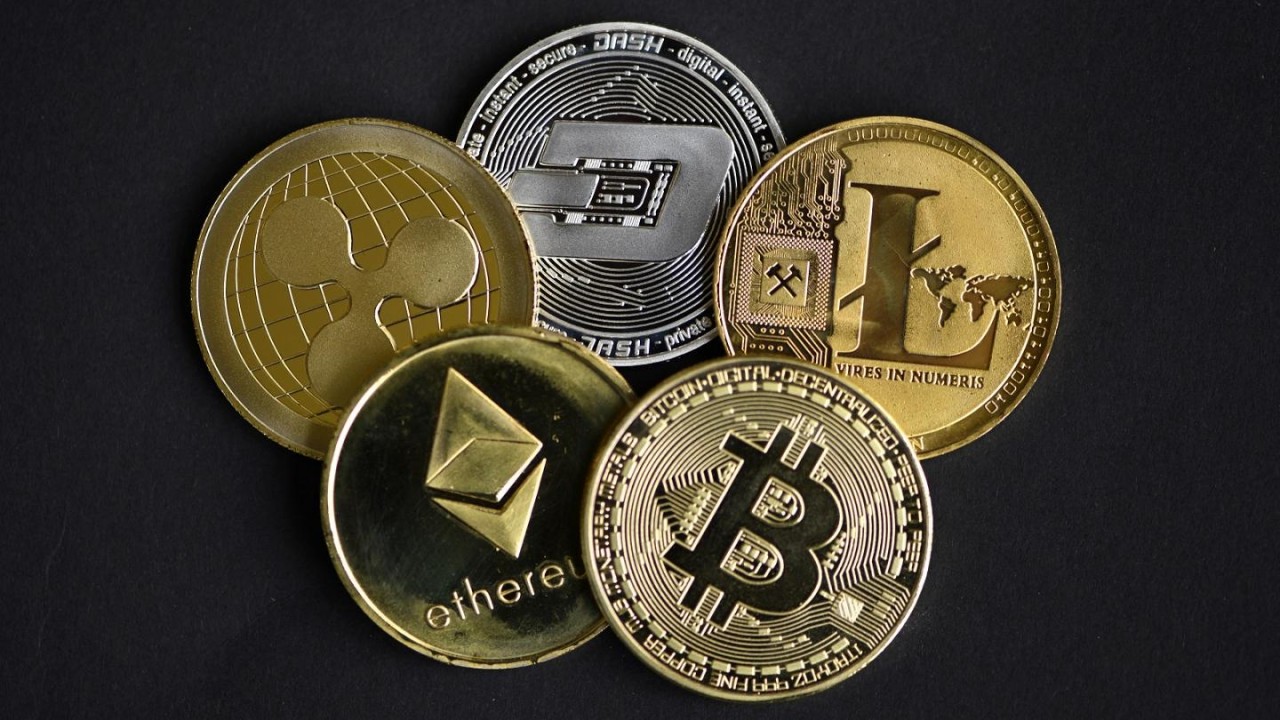 Bitcoin and other cryptocurrencies surged Monday after a sharp sell-off at the end of last week.
The price of bitcoin climbed back above $58,000, rising 8.6% in 24 hours to $58,607.75, according to Coin Metrics data.
Other digital assets also rose, with ether jumping more than 9% to $$4,440.99 and XRP up 9% at around 99 cents.
Vijay Ayyar, head of Asia Pacific at cryptocurrency exchange Luno, said early reports that the new, heavily-mutated omicron Covid variant came with milder symptoms was giving the market a boost.
"We're seeing news of the variant being potentially weaker in terms of symptoms in early analysis, which has bolstered the market comeback," Ayyar said via email. "Hence, smart investors have probably bought this dip."
Bitcoin last week sank as low as $53,549, its lowest level since early October, amid a broader sell-off in stocks and other riskier assets on the back of fears over the new coronavirus variant.
The world's largest digital currency was briefly down more than 20% from its recent all-time high of nearly $69,000, officially entering bear market territory. Bear markets are typically defined by a decline of 20% of more from recent highs.
The new Covid variant, first identified in South Africa, has spread to multiple countries including the U.K., Germany and Italy.
The US, UK and other nations have restricted travel with some African countries in response. Britain has also introduced new measures to tackle the new virus mutation, including mandatory mask wearing in shops and public transport in England.
On Sunday, Dr. Angelique Coetzee, the South African doctor who first spotted the omicron variant, described its symptoms as "extremely mild," soothing fears of a potential return of lockdown restrictions during the holidays.
"The global environment did add to the uncertainty across all risk asset classes as we saw last week, but the bounce back always shows us how strong the uptrend is, which is what we're seeing here," Ayyar said.
If bitcoin loses $48,000 to $50,000 on a daily or weekly basis, "that would definitely imply bearishness," he added. But for now, Ayyar says "we're still in bull market territory."
SOURCE: CNBC
FIFA ready to test semi-automated offside technology at Arab Cup
The technology is based on limb tracking and provides the Video Assistant Referee (VAR) with information before the on-field official takes a final call.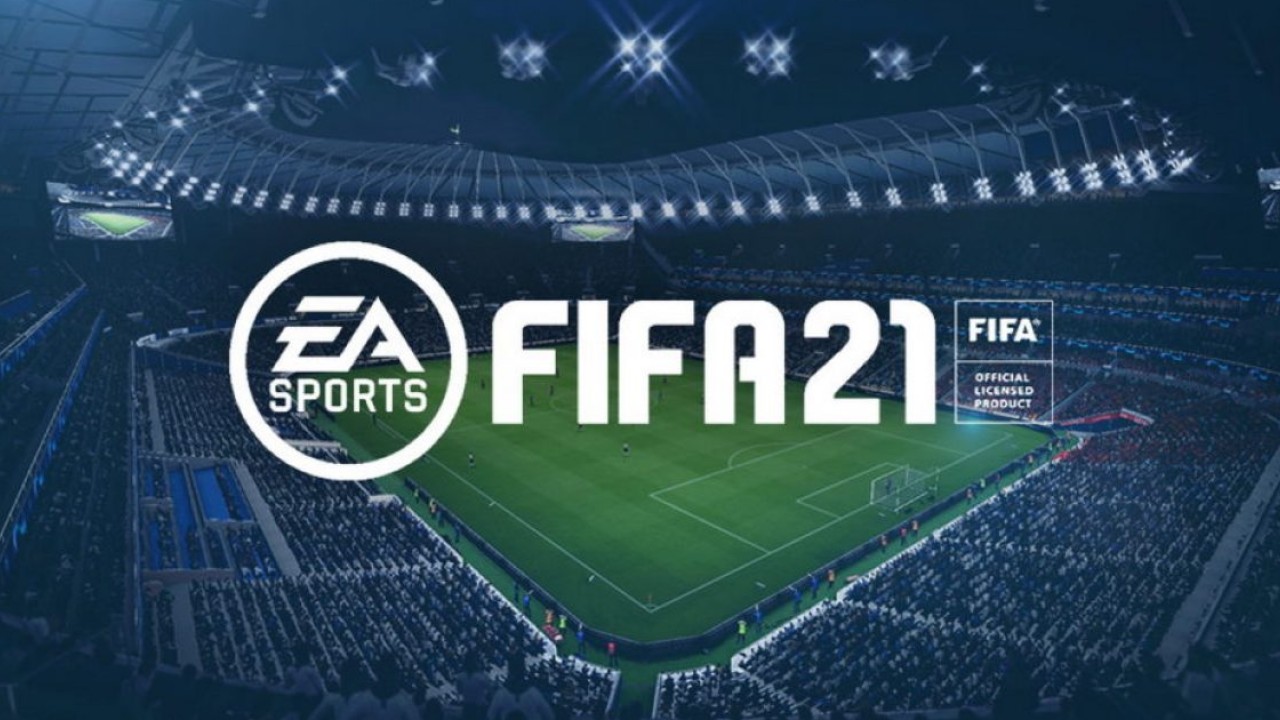 World soccer's governing body FIFA will test its semi-automated offside technology at the Arab Cup 2021 which begins in Qatar on Tuesday, with Chief Refereeing Officer Pierluigi Collina saying the competition represented its most important trial so far.
The technology is based on limb tracking and provides the Video Assistant Referee (VAR) with information before the on-field official takes a final call.
"We'll have a camera setup installed under the roof of each stadium," FIFA's Football Technology and Innovation Director Johannes Holzmueller said in a statement on Monday.
"The limb-tracking data extracted from the video will be sent to the operations rooms and the calculated offside line and detected kick-point is provided to the replay operator in almost real time.
"The replay operator then has the opportunity to show it immediately to the VAR. At the FIFA Arab Cup the assistant VAR at a dedicated offside station can immediately validate and confirm the information."
FIFA's Chief of Global Football Development Arsene Wenger said in April that he hoped the organisation would be ready to implement the technology at next year's World Cup in Qatar.
In March, former Netherlands forward Marco van Basten called on football's lawmakers to consider scrapping the offside rule, saying that the sport would be better off without it.
The game has seen several contentious offside calls since the introduction of the VAR, with growing concern about the time taken and the precision with which offsides are judged.
"Technology is very important and useful in both the pre-match preparation and the decision-making process during matches," Collina said.
"In an offside incident, the decision is made after having analysed not only the players' position but also their involvement in the move.
"Technology – today or tomorrow – can draw a line but the assessment of an interference with play or with an opponent remains in the referee's hands."
SOURCE: REUTERS